Creating and carrying out a content marketing strategy that sees meaningful results isn't easy. On your own? It's 10x harder.
If you're ready for your business to grow, it's important you understand the ideal skill set of any marketing team members. Plus, which platforms you want to have a presence on.
In this article, we'll cover the ideal content marketing team structure, roles, and how they work together. That way, you can maximize your budget and resources with a functional unit that increases brand awareness, recognition, and loyalty.
The ideal content marketing team structure 
Your content marketing efforts won't work by chance. You may get the rare social post that does well without much thought behind it. But for continuous success and growth, you need three things:
A strategy/plan for different channels

People to create the content

People to manage it all
Content marketing strategy
Your strategy is the backbone of your content marketing goals. But let's get a few terms straight that are often mixed up:
Goals

are designed to support certain business outcomes

KPIs

(key performance indicators) track your progress toward these goals

Benchmarks

are baselines that you measure progress against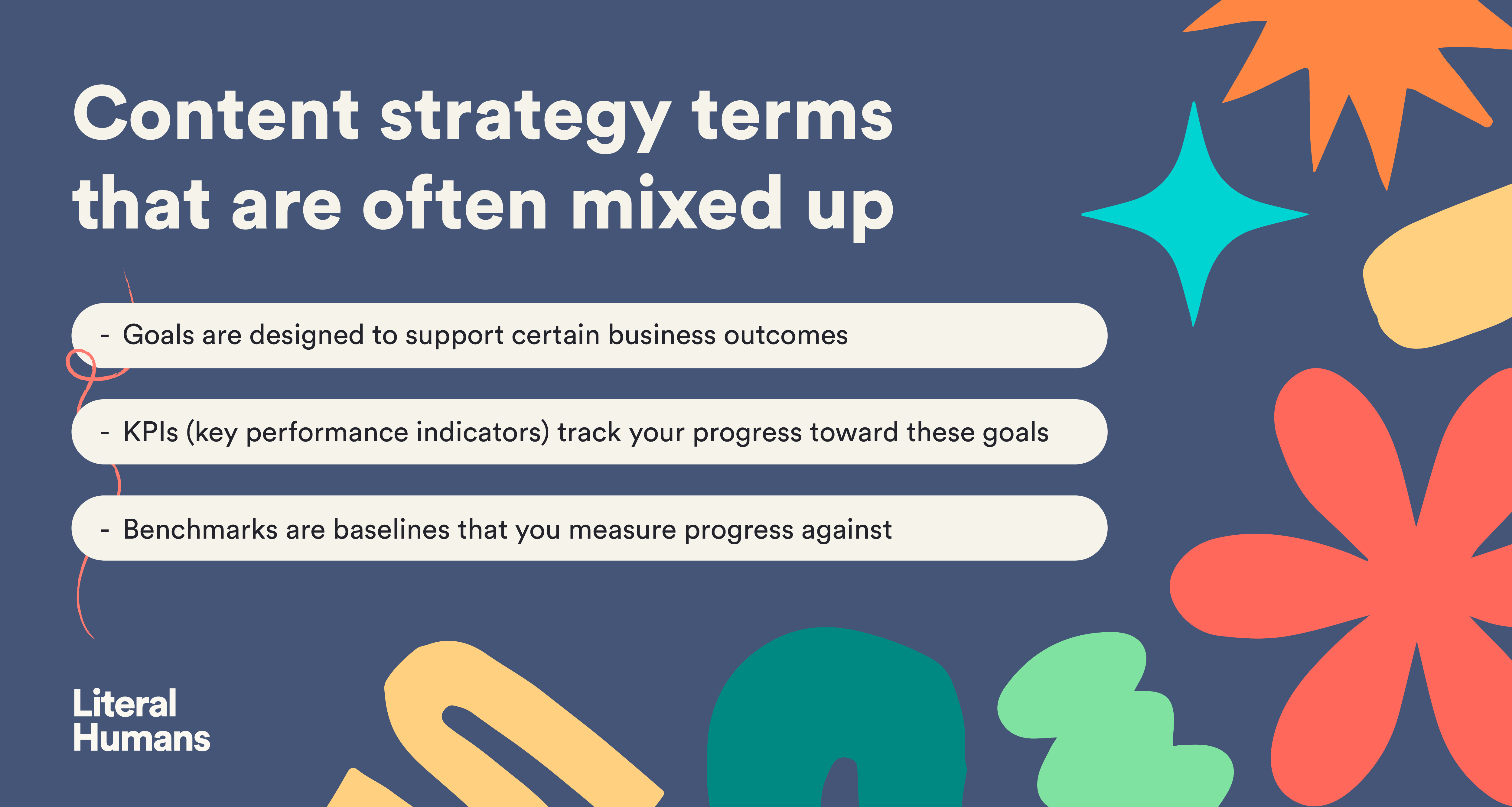 Your strategy is all the processes, people, and plans that will help you reach those goals. But you'll need a separate one for each channel you're on.
For example, your email marketing strategy may be to increase your conversion rate. While your YouTube strategy may be to increase comments and engagement. The methods you use to achieve both of these goals will be completely different.
Content creators 
In-house graphic designers. Freelance content writers. Full-time videographers. You need content production to make your strategy successful. And creatives to make it happen.
You can choose between hiring full-time employees or outsourcing freelancers. If you go for the latter, you can work with freelancers directly or through a content marketing agency. Which you pick will depend on your budget, flexibility, and priorities.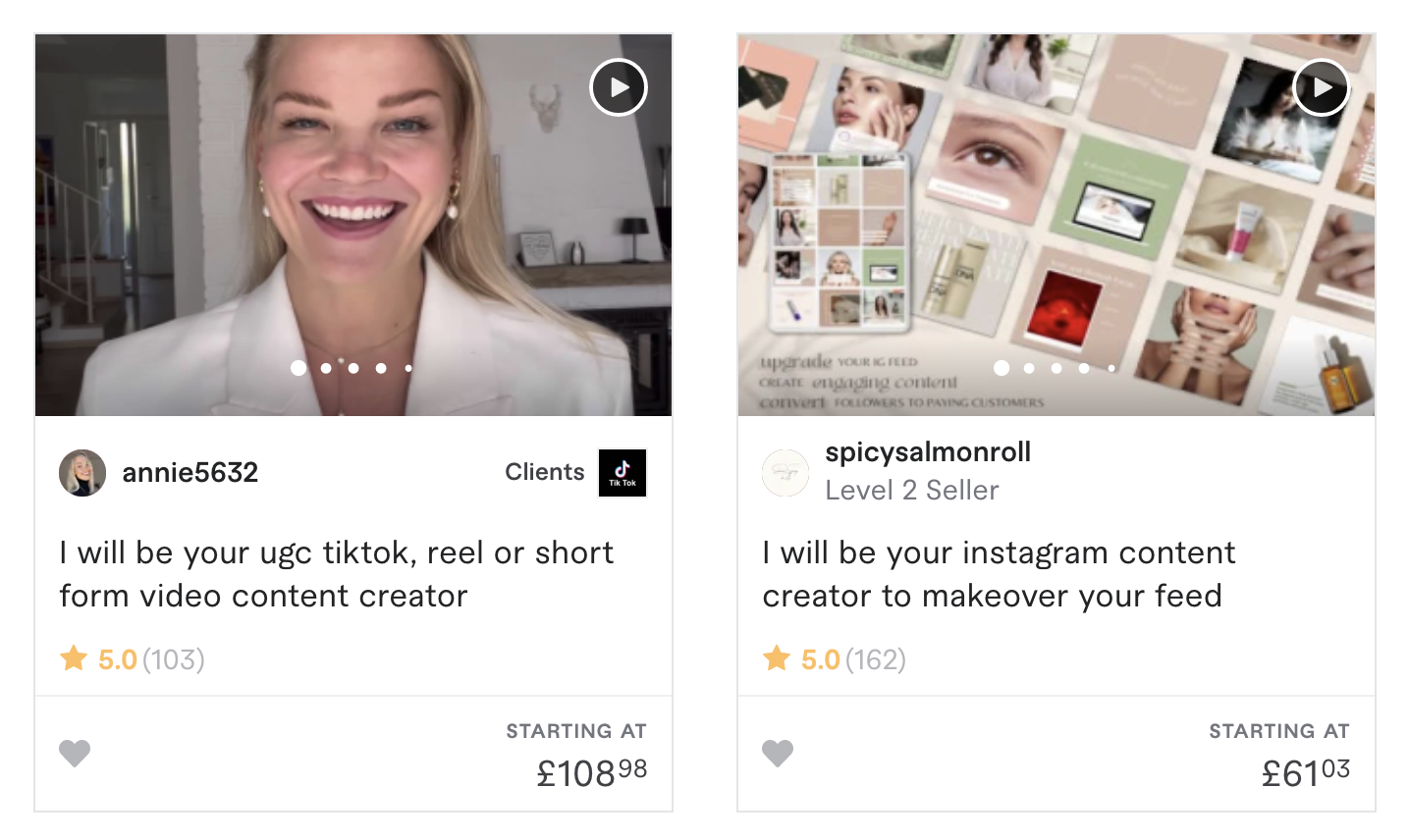 Freelancers are usually highly skilled in niche areas. That's why they charge higher rates for high-quality content. Same goes for influencers—except you're paying for access to their niche audience.
If you want someone that works on a regular schedule and knows your brand inside out, think about hiring. If you don't need content during slower months, freelancers could be for you. Or why not use a mix for varied creative content ideas?
Management for each channel
All of these channels and creators are the building blocks to help you reach your goals. But you need someone to manage all tasks and ensure you stay on track.
This could be a content marketing manager. For smaller businesses, they have more of a generalized role which covers content production, editing, and distribution. Depending on the size of your operation, you may be able to look into more specialized hires.
Marketing managers can offer:
Expert opinion and insight

Improved efficiency

Data-driven decisions

Effective segmentation of marketing efforts
So, what are the main marketing channels you should be covering?
3 parts of content marketing you should care about
Content marketing campaigns should be varied. You need to trial and test different strategies to find what works with your target audience.
This can be broken down into three main sections:
SEO-based content

Social media content

PPC (pay-per-click) advertising 
1. SEO (search engine optimization)
Organic content is anything unpaid that your target audience finds naturally. But you can't just expect to write an article these days and go viral. It can be tough even getting one person to see it.
That's where search engine optimization (SEO) tactics come in. These include:
Setting up a consistent blogging schedule

Creating a list of relevant topics and keywords to target

Developing a link-building plan for backlinks

Formatting smaller details like metadata and alt text

Keeping on top of technical issues with your site

Tracking and measuring SEO metrics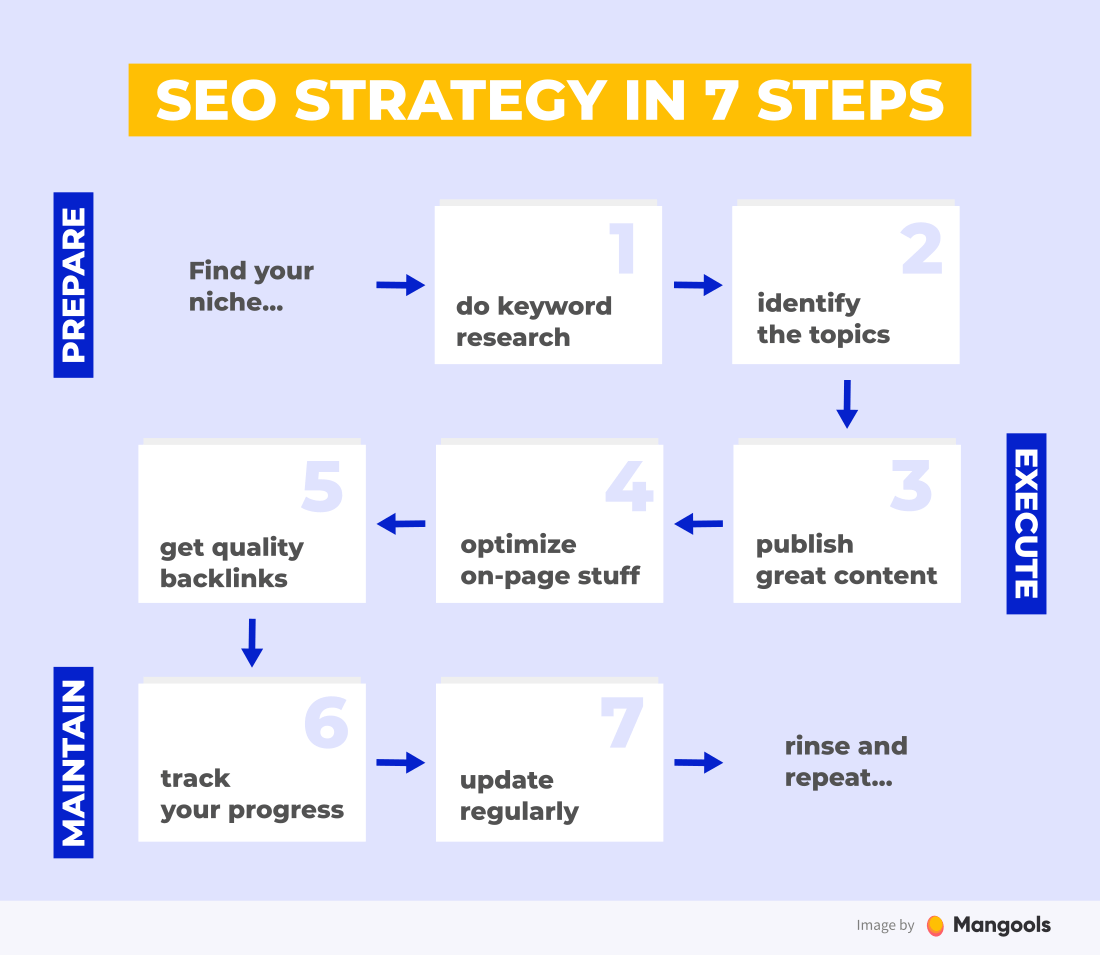 It takes a lot more than luck to rise up the search engine results pages (SERPs). And you may not have the skills or time to do it efficiently.
2. Social media
Social media content works a lot differently to blog posts. Here, short-form content and visuals are key. But what brings real results differs from platform to platform.
For example, LinkedIn audiences love opinion posts and personal stories. On Instagram and TikTok, short-form videos rule the roost.
Building a dedicated audience on social media requires an in-depth knowledge of your audience. Plus, a content calendar that consistently delivers the type of thing they love.
While this sounds a lot like the job of a content marketing manager, social media growth needs a dedicated team to pull it off.
3. PPC (pay-per-click) advertising
You know the two or three pieces of content you see on the top of each SERP that say "Ad" next to them? Those are pay-per-click ads.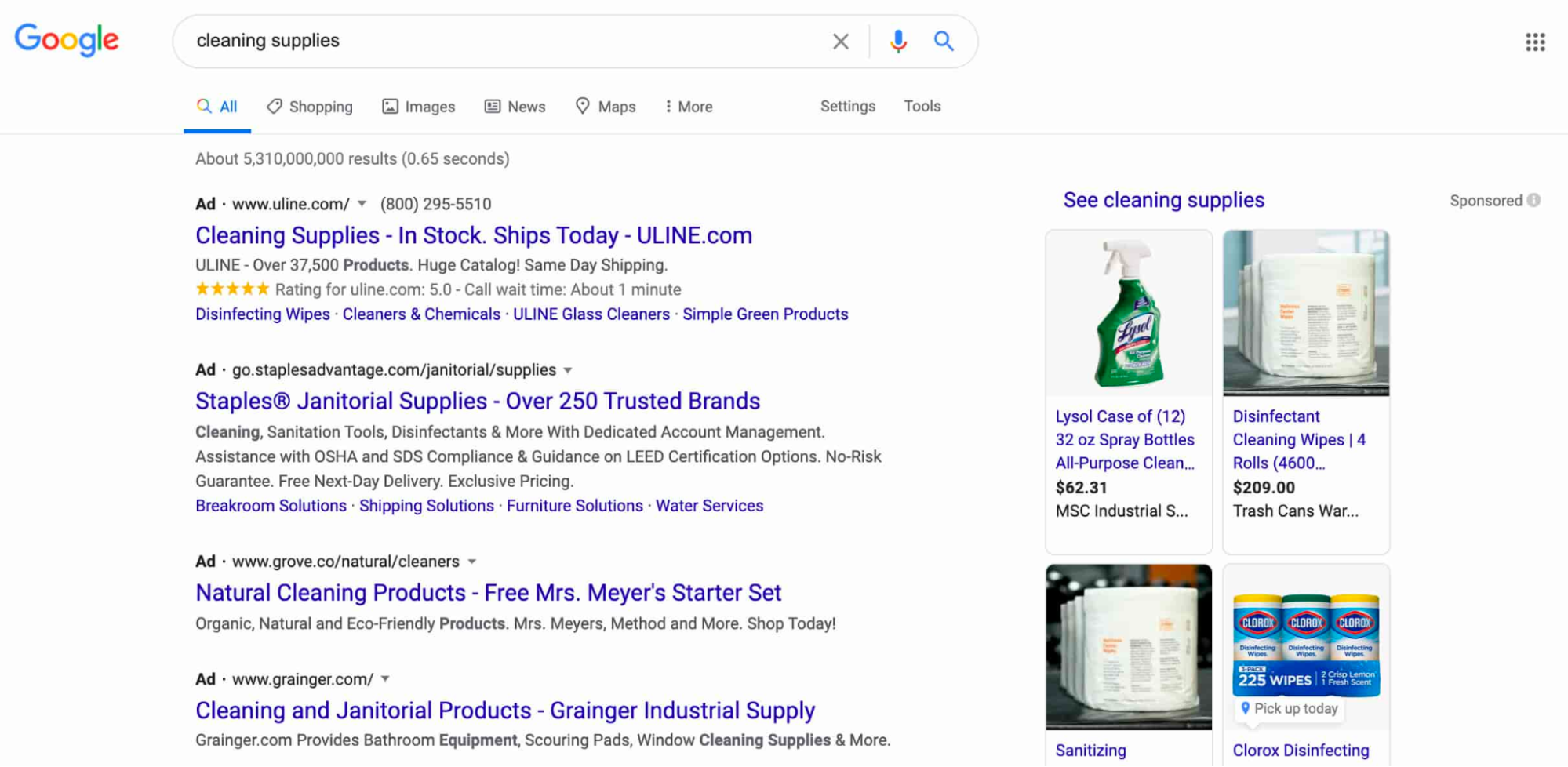 If you want to get to the top of search engine results pages immediately, you'll have to pay for the privilege. As their name suggests, you pay each time a user clicks on your content. You'll also find PPC ads on social media platforms and websites.
On Google Ads, marketers make "maximum bids" on specific keywords—the maximum amount you'd be willing to pay for that ad. But whether you get it or not is up to Google. If your maximum bid is $3, but Google thinks the cost per click is $6, you won't secure that ad placement.
While it sounds like a simple process, it takes a particular skill set to make informed decisions and not blow your digital marketing budget on something that won't move the needle.
7 content marketing team roles that cover all bases
From content ideas to mapping out your editorial calendar and overseeing the whole marketing department, there can be many roles in your content marketing team. While you might hold onto the position of CMO (chief marketing officer), you could end up hiring for that too.
You should do whatever works for your unique operation. Here are seven of the most popular roles you'll see and why you should consider them:
Content marketing manager

Content strategist

Social media manager

SEO specialist

Content writer

Copywriter

Graphic designer

Videographer
1. Content marketing manager
If you don't have a CMO or chief content officer, you'll need a team leader. A content marketing manager can have a varied role depending on the type and size of your organization.
They can be a generalist who does a bit of everything on their own. Or they can act as a type of project manager, overseeing all workflows, meetings, and people related to your content.
Here are some of the potential responsibilities they might have:
Plan and schedule a content marketing strategy

Regularly post varied types of content on all digital marketing channels

Maintain a full content calendar with a mix of original and curated content

Distribute and repurpose all content creation

Research your target audience and tweak content accordingly

Keep updated with the latest industry news, marketing trends, and

technology

to stay relevant

Increase

brand awareness

, recognition, and loyalty through targeted marketing campaigns

Track and measure content performance metrics and compare with competitors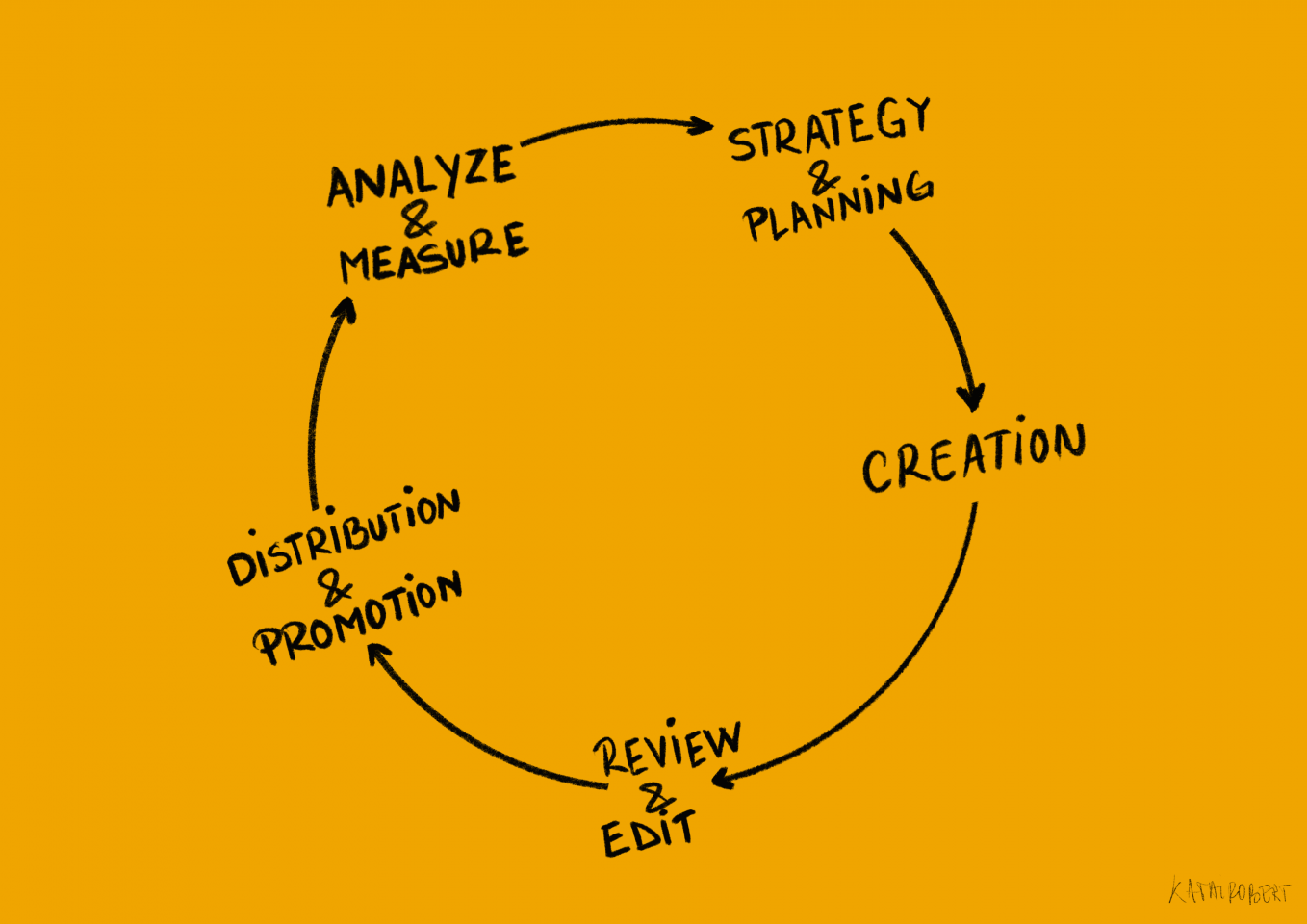 Your content marketing manager holds an important role. So, they need to have certain skills and requirements that make them a good fit:
Bachelor's degree and/or relevant years of experience in marketing, journalism, or copywriting

Excellent grammatical skills

Some level of SEO knowledge (or a willingness to learn)

Working knowledge of SEO tools like Google Analytics, Ahrefs, Semrush, Moz, etc.

Proficient with content management systems (CMS) like WordPress, Squarespace, etc.

Top-quality project management skills with a strong attention to detail

Excellent interpersonal and communication skills

Experience in design, photography, PR, or any other related fields beneficial
A successful content marketing team needs an organized, efficient leader. So, think about hiring one to take the pressure off you.
2. Content strategist
If you'd prefer your content marketing manager to deal with all your writers and designers, you might employ a content strategist to tackle your strategy.
Some of their responsibilities could be to:
Research and stay on top of the latest SEO updates, content trends, and changing consumer behavior

Take full responsibility for the content marketing strategy plan and management

Collaborate with other team members and freelancers to produce high-quality content

Update and

repurpose older content

for brand consistency and rejuvenated results

Maintain project deadlines and launch dates for all channels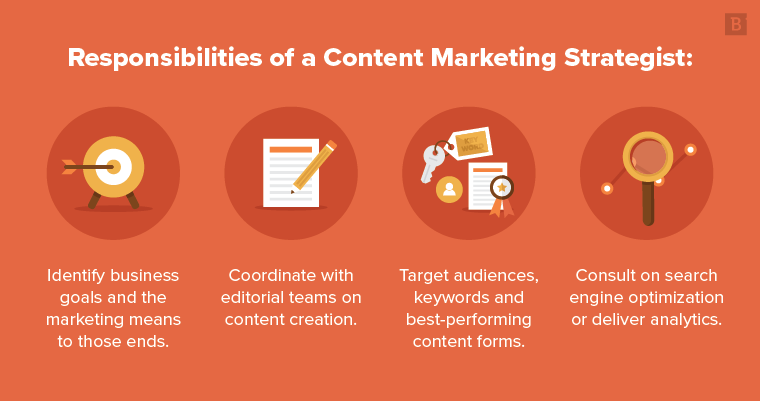 If that sounds good to you, here are some of the skills and qualifications they should have:
Bachelor's degree and/or relevant years of experience in marketing, advertising, or copywriting

High-level thinking and problem-solving skills

Excellent communication and organizational skills

Compelling

storytelling

with design experience to envision how to best format and distribute content

Expert knowledge of SEO tools like Google Analytics, Ahrefs, Semrush, Moz, etc.

Proficient with content management systems (CMS) like WordPress, Squarespace, etc.

Project management experience to keep content on track and within budget
A great content strategist can be a complete game-changer for your business. Find someone with a track record of growing a brand's presence and see how they could do the same for you.
3. Social media manager
While it can be tempting to have a content marketing manager also handle social media, you'll be spreading them thin. 
Social media is the number one channel marketers are leveraging with the highest ROI. If you're up against companies with a dedicated social team, you'll struggle to keep up.

A social media manager can be one of the greatest investments for your content marketing team. Here are some of the things they could be responsible for:
Creating social media posts and campaigns for various platforms or managing social media content creators

Defining goals and

KPIs

and monitoring progress toward reaching them

Analyzing platforms your brand isn't utilizing where you could benefit from a presence

Distributing and repurposing blog content for specific channels

Growing a follower base and community with regular engagement

Establishing relationships with social media influencers for advertising opportunities

Staying updated with trends related to all social media platforms

Communicating effectively to all stakeholders
While knowledge of all the major social media platforms is great, that alone won't cut it for this role. An experienced social media manager should have these skills and qualifications:
A Master's degree and/or experience as a social media manager (or similar role)

Knowledge of best practices for platforms like Instagram, TikTok, Twitter, LinkedIn, etc.

Excellent verbal and written communication skills

Able to craft engaging content and tell a compelling story

Extremely organized and able to multitask over different platforms

Expertise with each platform's analytics and social media marketing tools like Buffer, Hootsuite, etc.
HubSpot found that marketers use an average of four social media platforms. If you want to see real results on yours, you need someone who's solely dedicated to managing them.
4. SEO specialist
Your best content won't just be found by accident. A lot of work needs to go into getting it in front of your target audience. That's where an SEO specialist comes in.
As we don't know exactly how Google ranks content, you must stay on the ball with the latest news and updates. That can be far too time-consuming for solo business owners.
An SEO specialist knows how to create content using widely-agreed SEO-based tactics (like keyword research) to improve your site's ranking on search engines. 
Some of their responsibilities could be to:
Research relevant keywords to use in website copy and marketing channels

Conduct competitive analysis to uncover missed opportunities and growth

Set measurable goals to track improvement in content marketing efforts

Monitor website performance metrics to measure the impact of the SEO strategy

Write long and short-form keyword-optimized website content

Collaborate and communicate with the rest of the content marketing team to align goals

Update old blog and website content with on-page optimization

Present and communicate SEO strategies to clients and stakeholders

Stay up to date with the latest SEO trends and announcements from search engines
Ahrefs asked hiring managers to rate some of the most common responsibilities they give SEO specialists: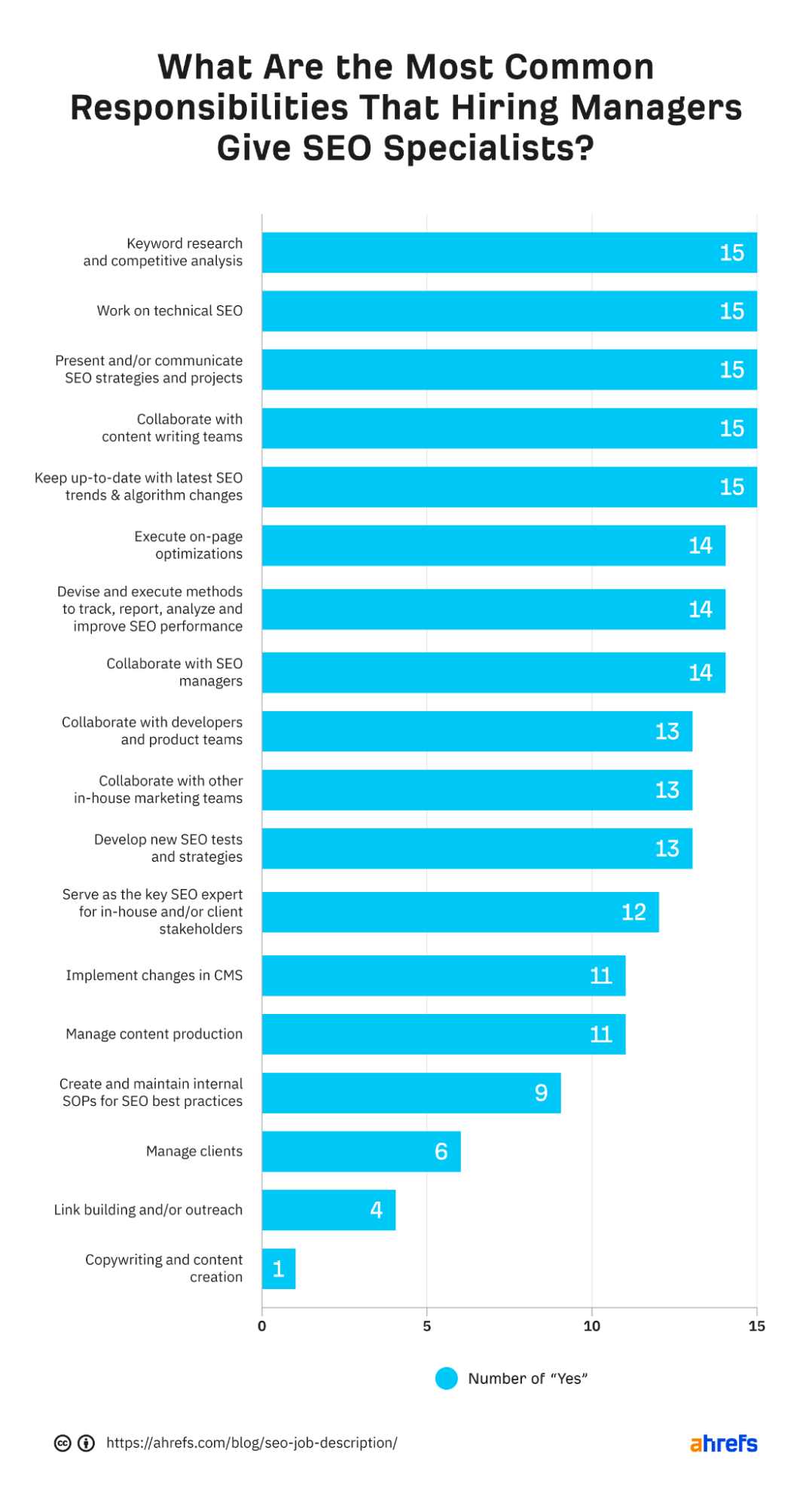 SEO is an ever-changing industry that needs someone passionate and dedicated to keeping on top of it. Some other skills and requirements you may look for could include:
Several years of experience working in SEO

Expert knowledge of all things SEO (including technical, on-page, and off-page)

Extremely proficient with SEO tools like Google Analytics, Clearscope, Ahrefs, Semrush, Moz, etc.

A data-driven and analytical mindset with an attention to detail

Experience with and/or understanding of code (e.g. HTML, CSS, JavaScript)
Don't let your organic content fall by the wayside. Hire a dedicated SEO specialist or freelance consultant to show you where you could improve.
5. Content writer and copywriter
You can have the best strategy and management in your industry, but if the content itself is terrible, you won't get anywhere. Content creation is a hugely saturated market. Quality writers are much harder to find.
You need the best pieces of content coming from your site to improve your rankings. Plus, hard-hitting copy on your landing pages.
An effective content writer or copywriter is a storyteller for your brand. Here are some of the requirements you might have for one:
In-depth research for relevant topics to uncover audience pain points and solutions

Write engaging and informative content that educates and inspires readers

Collect examples and supporting imagery while citing relevant sources

Follow guidelines to match desired brand voice, tone, and preferences

Collaborate with the content marketing team on each project

Proofread and self-edit before handing to the manager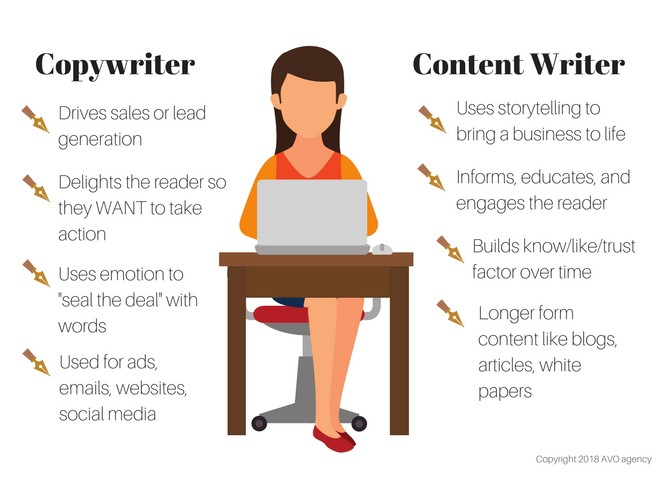 Wondering what separates a talented writer from an average one? These skills and qualifications:
Several years of experience as a paid content writer or copywriter and/or a degree in a relevant field like marketing, English, or journalism

Portfolio of published articles (ideally in a relevant industry)

Excellent writing skills, grammar, and attention to detail

Able to pick up and stick to your brand voice

Knowledge of on-page SEO and how to write for both search engines and humans

Hands-on experience of a content management system like WordPress
A great writer is an excellent researcher. Rates for freelancers will vary depending on experience and niche, but their work can really resonate with your target market and make the cost worth it.
6. Graphic designer
Hiring an in-house graphic designer could be one of the savviest business decisions you'll make. 
We don't need to explain the importance of a visual content strategy. But business owners and marketers usually have other priorities.
Now, imagine having someone available to create on-brand visual content for any part of your strategy whenever you need it. Sound like a dream? Not with an in-house graphic designer, it isn't.
Our talented team of designers creates all of our bespoke imagery for use all over the web:

Some of a graphic designer's responsibilities could include: 
Creating super shareable branded graphics (e.g. social posts, infographics, templates)

Repurposing graphics and templates from written content for distribution on other platforms

Sticking to approved imagery style and colors to ensure the final product is on-brand and visually appealing

Collaborating with other members of the content marketing team to produce the final design

Amending designs after feedback 

Resizing and optimizing images for distribution on specific marketing channels

Keeping up to date with the latest design trends 
While you don't need to go to art school to be a great graphic designer, it's a bonus. Here are some of the main skills and qualifications you may look for when selecting one for your team:
A strong portfolio of content marketing graphics and/or a degree in a related design field

Expert proficiency with design and editing software like InDesign, Illustrator, Photoshop, etc.

Creatively minded and not afraid to share innovative ideas

Excellent communication skills with the ability to always meet deadlines
If you want eye-catching bespoke content as part of your brand strategy, consider adding a graphic designer to your team. If you'd prefer to only use them for bigger projects, there are hundreds of experienced designers waiting to be outsourced.
7. Videographer
Some 91% of businesses use video as a marketing tool in 2023. It also has the highest ROI of any other media format:

Creating different types of videos that your audience enjoys is really a full-time job. This could include:
Live videos

Social media posts (TikTok, Instagram, etc.)

Behind-the-scenes

Interviews (webinars or filmed podcasts)

Short films

Tutorials
An experienced videographer with their own equipment can take on these responsibilities:
Promote the brand by filming and editing engaging video content on multiple digital marketing channels

Collaborate on the creation of video scripts and storyboards that align with the content marketing strategy and brand guidelines

Handle all video production tasks (e.g.  lighting and audio mixing)

Ensure all video content is properly tagged, described, and captioned for SEO

Stay on top of the latest video production trends and best practices
The sky's the limit for creative ideas that put your videographer to good use. Here's a high-quality example from Semrush:
In terms of skills and qualifications, you may ask for a videographer that has:
Several years of experience in video production and/or a degree in a related field

Exceptional attention to detail and organizational skills

Expert knowledge of shooting and editing videos with different styles and equipment

Familiarity with video production for different marketing channels

Expertise with filming and editing software (e.g. Adobe Creative Cloud)
Video isn't going anywhere. It's only making more of an impact. So, don't miss out on the chance to utilize content marketing's golden child.
Time to create your own content marketing team
The content marketing roles in your team can scale with your business. While we've covered some of the most popular, you could break these down further. 
For example, a content marketing manager could become a few job titles:
Technical content manager

who deals with the content management system (e.g. WordPress)
Audience development manager

who develops subscription assets (e.g. email list)
Managing editor

who acts as the internal project manager (improving processes and ensuring legal compliance)

Production director

who acts as the creative lead for all content production
Whichever you choose, make the content marketing team roles work around your operation. Not the other way around.