You probably wouldn't like it if someone tapped you on the shoulder and demanded you buy something. 
It's fair to say you also wouldn't be impressed if someone shoved a product in your face and told you that you needed it. You'd want to be won over, right?
Why? Customers don't want to be told what to do. They want to feel as though they've made the decision themselves, based on your value. 
So, we attract them with the not-so-secret tactic known as content marketing. And if it was still a secret to you, it shouldn't be. 82% of customers prefer brands that have a content presence. 
Nowadays, customers expect high-quality content on the regular. There is more noise online every day, but everyone is saying the same thing. Yawn.

What is creative content?
If you want your brand to stand out, you need to consider a creative content marketing strategy. 
Creative content is something innovative or unique enough for users to share or interact with. Inspire potential customers to take action by doing something worth remembering.
It's about time we got a little more creative. Let's dive into how we can do this, sprinkled with some examples, shall we?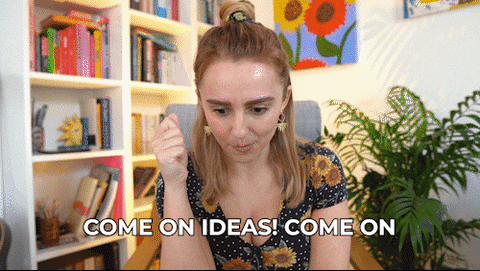 Utilize interactive content
Interactive content is anything that motivates users to participate actively. 
Have you seen a brand use animations, quizzes or video content on their social media? Has it caught your eye more than the brand posting a photo that, let's be honest, could've been posted by anyone?
That's the beauty of interactive content. Consumers will associate your brand with great content, which will separate you from your competition. 
Here are just a few of the other reasons why this type of content creation is essential for your strategy.
Creates a content experience 

Helps you get genuine feedback

Builds a personal connection with users and brand

Posting a video instead of a photo provides a creative way to show off the functionality of your product or service
If there's a company that understands how to utilize interactive content, it's Innocent Drinks. We all know them, and here's why. The juice and smoothie brand fills their channels with ways to keep their audience listening. 
The brand doesn't overcomplicate things. They post consistently humorous content that makes users feel as though they are there to be entertained, not advertized to.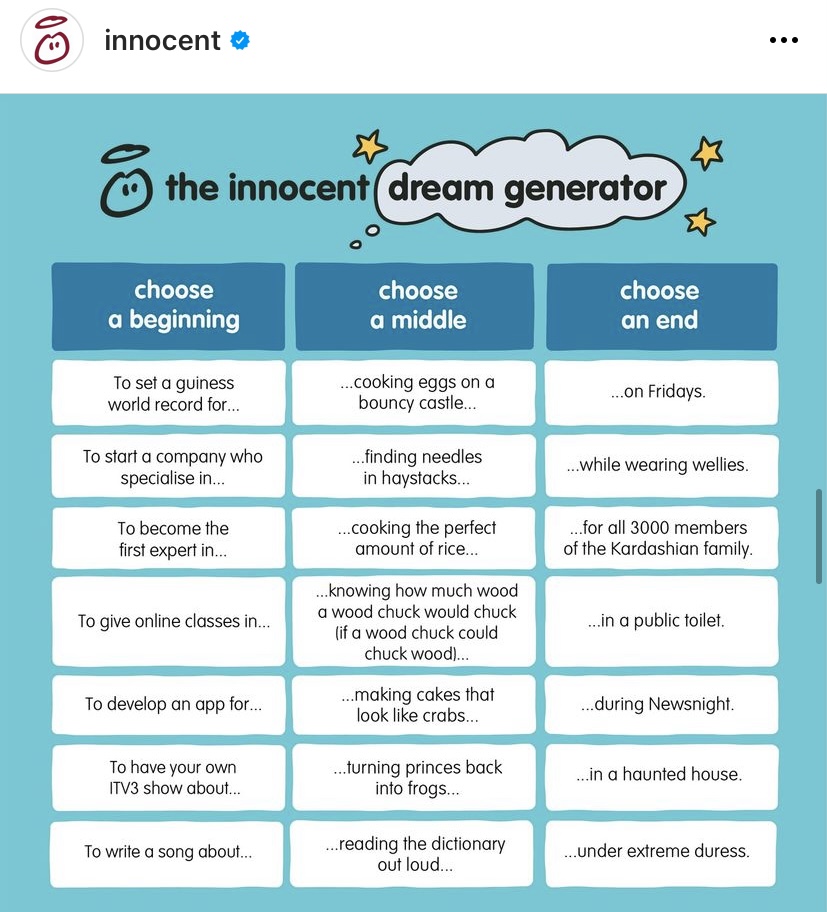 Take this Instagram post, for instance. It doesn't necessarily have anything to do with the brand. But it's memorable and probably very different to anything else their target audience is scrolling through. 
It's a fun format that encourages potential customers to share with friends. The branding on the content means that even though there's no mention of juice or smoothies, they are still increasing brand awareness. 
It's all in the name of standing out. 88% of marketers report that using interactive content helps brands differentiate themselves. 
Establish a series
I'm sure we've all watched a series in one sitting because we just had to know what happens next. We as consumers kept going back for more. 
This is crucial in the age of social media. Studies show our attention spans have shortened by nearly 25% the last few years. Yikes. 
And yet, a series on Netflix can capture our attention for however many episodes at a time. A whopping 90% of both Millenials and Generation Z say they binge-watch. 
So, how do we use this to our advantage?
Enter episodic content. We break down information into small, digestible pieces while still leaving consumers hungry for more. 
Video content
The possibilities with video content are endless. You can create a series on TikTok and YouTube, host webinars, film vlogs, or make several live videos. 
Take the e-commerce company Shopify. In terms of digital marketing, the brand has really leaned into two things: influencers and video content. 
They created a series of videos called Make My Space Work with influencer Alexandra Gater to provide makeovers of work-from-home spaces, making them more stylish and functional. The influencer is known for fabulous home transformations.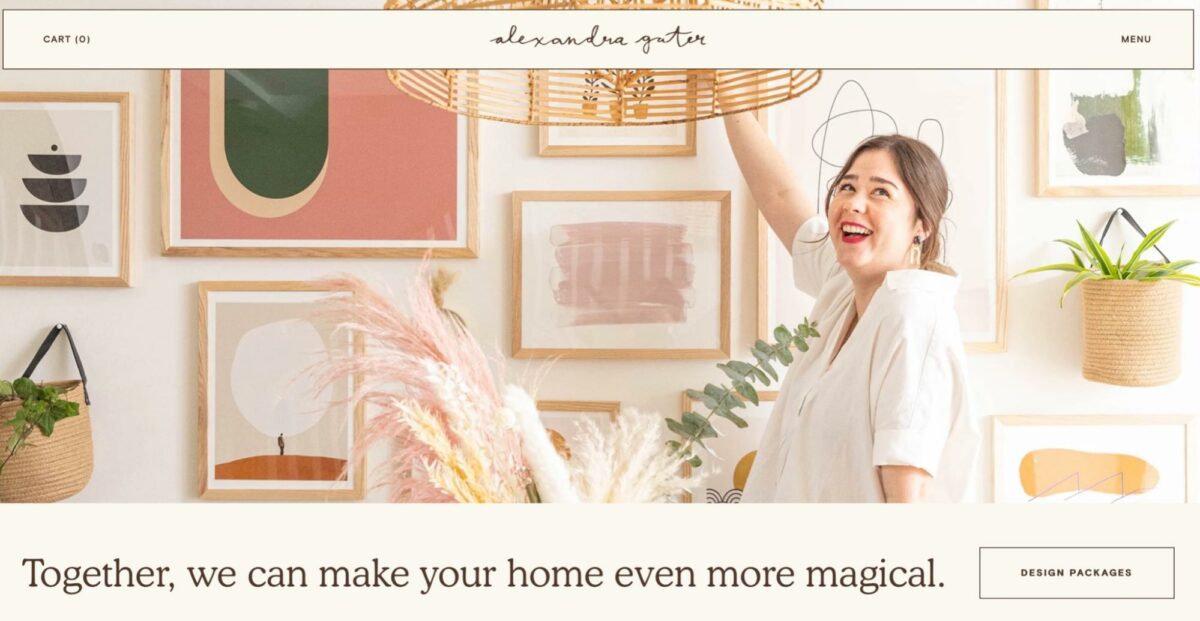 So, why does this work? 
Influencers are masters of

crafting content that doesn't feel promotional

. The YouTube videos don't feel too branded and yet you still know to associate them with Shopify. 

The topics are relevant. Working from home has become more of a phenomenon since the pandemic. People want to know how to improve their spaces.

The videos are shorter. With an average of 10 minutes, consumers are more likely to stay engaged and watch another one after.

It appeals to our emotions. Humans love to see humans helping other humans. It's just a fact.
Blog content
When I think of a series, I think of video content. But that's not always the case. 
Having a blogging series can be just what you need to hook your customers. Whether you post weekly or monthly is up to you, but keep your content entertaining, topical, and refreshing.
How?
Choose an area you have authority in.

Think about what you might want to write about. Will you give advice? Talk about recent news? Maybe you'll interview someone new each installment?

Lots of internal links and keywords.

Promote the series on channels like LinkedIn for maximum engagement.

Hook your audience. Make them feel like they need to read your next post. Convince them.

Increase conversions by creating a landing page where users can access every. blog in the series.
Why?
You get to showcase your talent and build yourself a reputation as a reliable source in your industry

You can boost your

search engine optimization

(SEO) and motivate consumers to check out your other work

There's potential to generate a following
Hire a graphic designer
If you want to get creative, who better to team up with than a graphic designer? Of all successful visual content that achieves marketing goals, original graphics make up 40% of them. 
Having an in-house creative team isn't always realistic for a small business. But there are many organizations online that can pair you with freelancers. 
Fiverr lets you choose your graphic designer by reviews, skills, and pricing. The company houses creatives across all content formats like web design, illustrations, brand identity, visual design, infographics, templates, and much more. 
Collaborating with designers and studios will help your brand stand out. Take a look at Adidas. The sportswear champions. They worked with Studio Dumbar in 2021 to create an identity for their innovative new shoe design Futurenatural.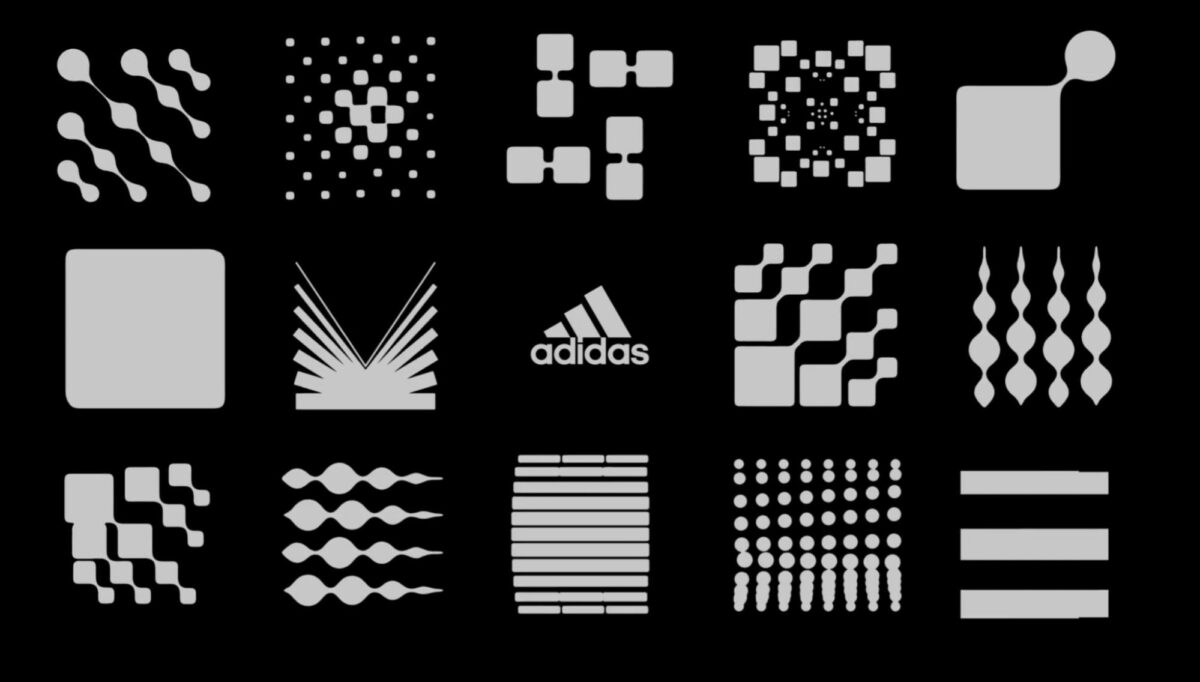 The project revealed striking designs and typography that made for some engaging social media content. But why else did it work?
It gave consumers something to talk about. People were drawn in by the designs which provided organic promotion of the shoes and brand. 

Not many brands utilize motion graphics. They capture attention better than anything static and are more likely to leave a lasting impression on the consumer. 

Having a selection of graphics is great for marketing campaigns. Visual content can be repurposed across channels and websites.

It creates a message that lasts. The visuals make you associate Adidas with innovation, boldness, and fresh ideas.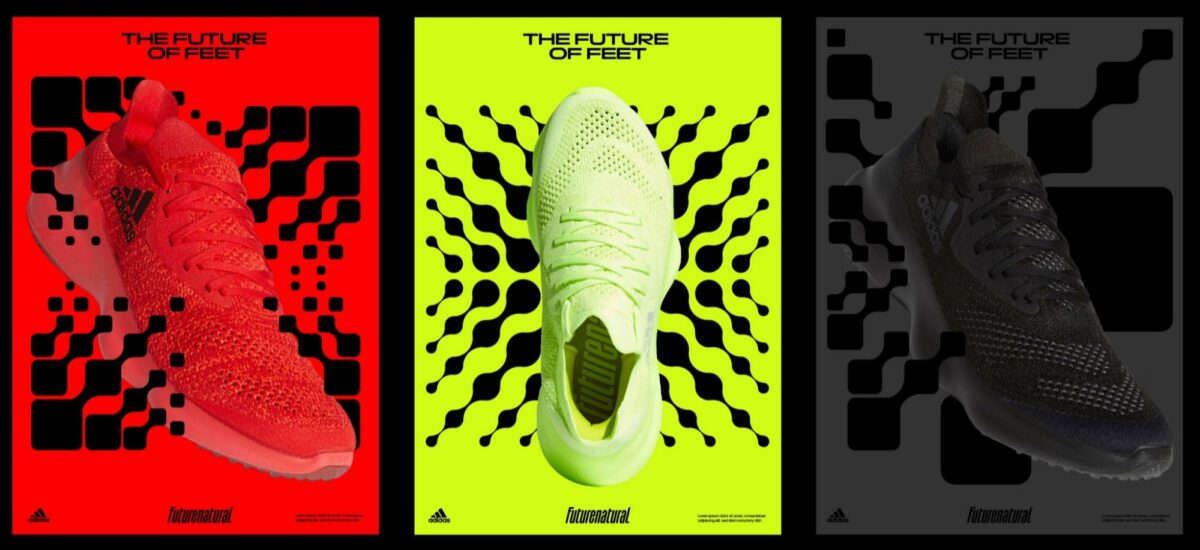 Even the most impressive brands will falter if their content looks the same as everyone else's. There are lots of ways to stand out as a business. But if you want to be talked about, you'll need a strong brand identity. 
Switch it up with user-generated content
User-generated content, also known as UGC, is the gift that keeps on giving. UGC is any content that has been created by users and not the brand itself. 
93% of creators agree that content created by consumers performed better than something that's branded.
But what is it about UGC that sparks creativity? It's simple, really. Each piece of content is coming from a different person, which means different personalities and new ideas. 
Check out the cosmetic subscription service Ipsy. Their Instagram feed is full of eye-catching content. But they use UGC to stop it from feeling too salesy. Ipsy posts artists and their makeup, which serves as an inspiration to users.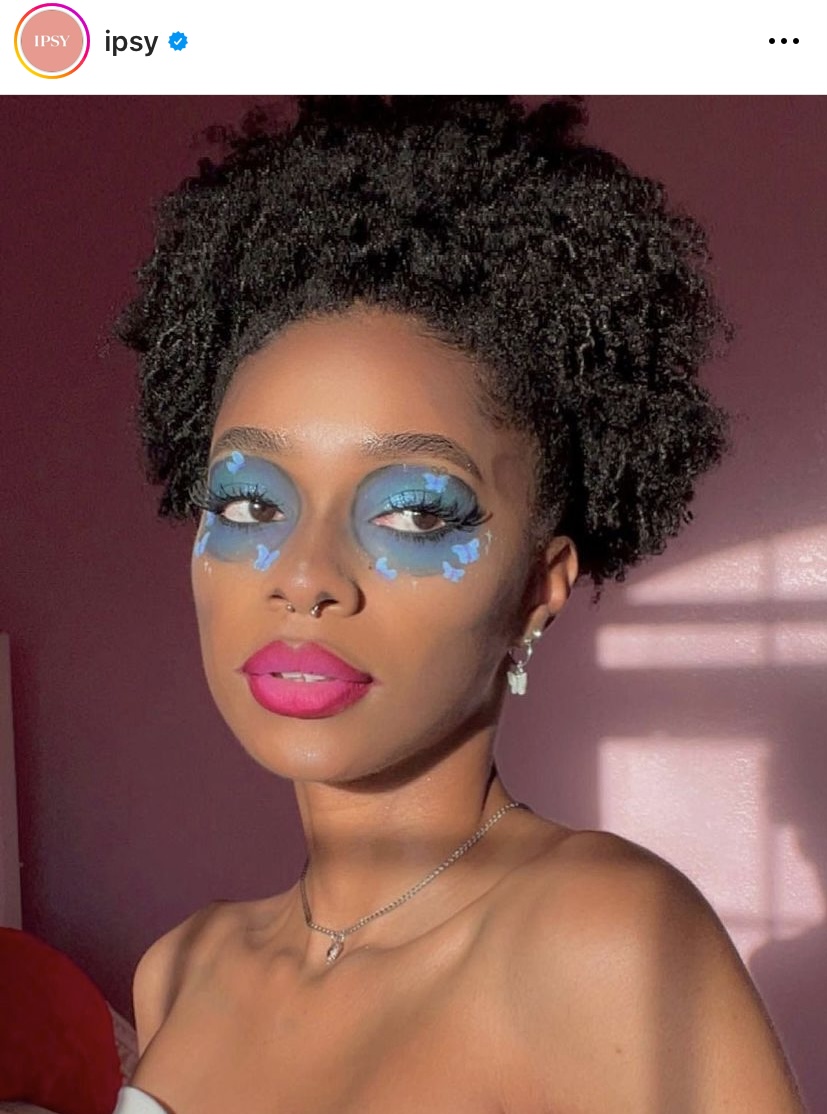 Users share content with you, using your brand, that you wouldn't have thought to create yourself. This could be photos, videos, podcasts, and so much more. 
You can borrow content that fits with your brand and voice but is something fresh that users haven't seen from you before. 
Pretty cool, right?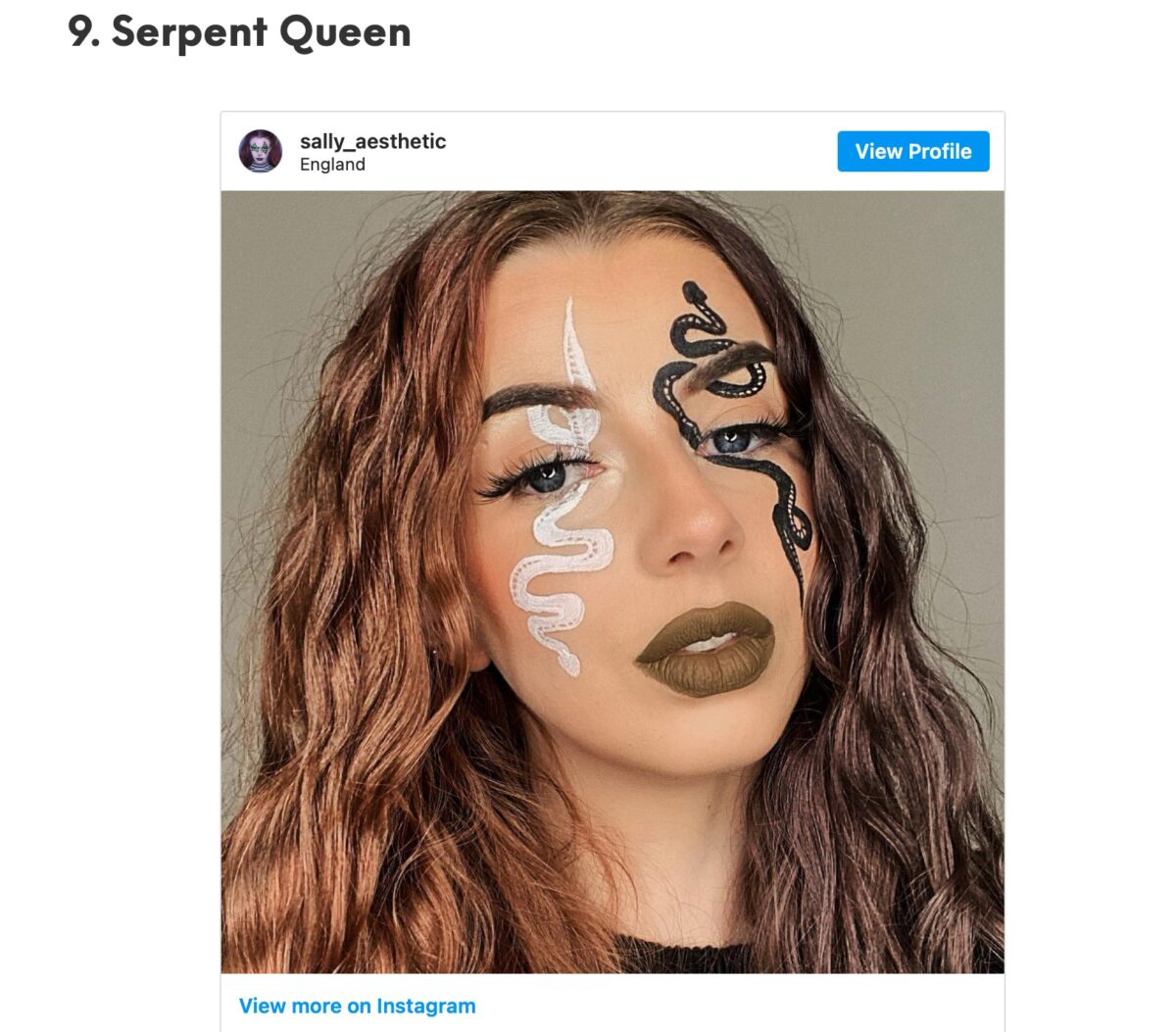 When Ipsy posts UGC on social media, their captions become a call to action for users to read their blog. 
If users follow the link, they'll find more UGC on Ipsy's blog. But why is this a good idea? 
It utilizes the best talents in the industry. Ipsy is in the cosmetics industry, they are not the artists themselves. By using UGC, they are able to showcase the true potential of their products, which they may not have been able to do themselves. 
Encourage your social audience to create and share content. You could do this through hashtag campaigns, follower spotlights, or by asking them to tag you in their work. Being creative is all about being resourceful. 
Be creative, be listened to
Staying ahead is a full-time job when it comes to social media. If you're struggling, you could get a nudge from human-to-human marketing agencies such as ourselves!
These creative examples are ways for you to show potential customers that you deserve to be heard. Give your brand a voice by making it something worth listening to. Once you start to stand out, the world is your oyster.