It's 2021, so why are we still talking about email?
In today's technologically-advanced world, it's true that marketers are optimizing content based on voice search and there exists a subset of the industry called "Virtual Reality Marketing." However, that doesn't mean some of the marketing basics are no longer worth paying attention to or investing in.
So really, why email marketing?
First, let's look at some stats:
In a marketing world composed of owned, earned, and paid media, there's really only one of these segments that is really, truly yours: owned media. And one of the most important types of owned media is your email list. Why? Because you have a direct line to one of the most sacred parts of our digital worlds: the inbox.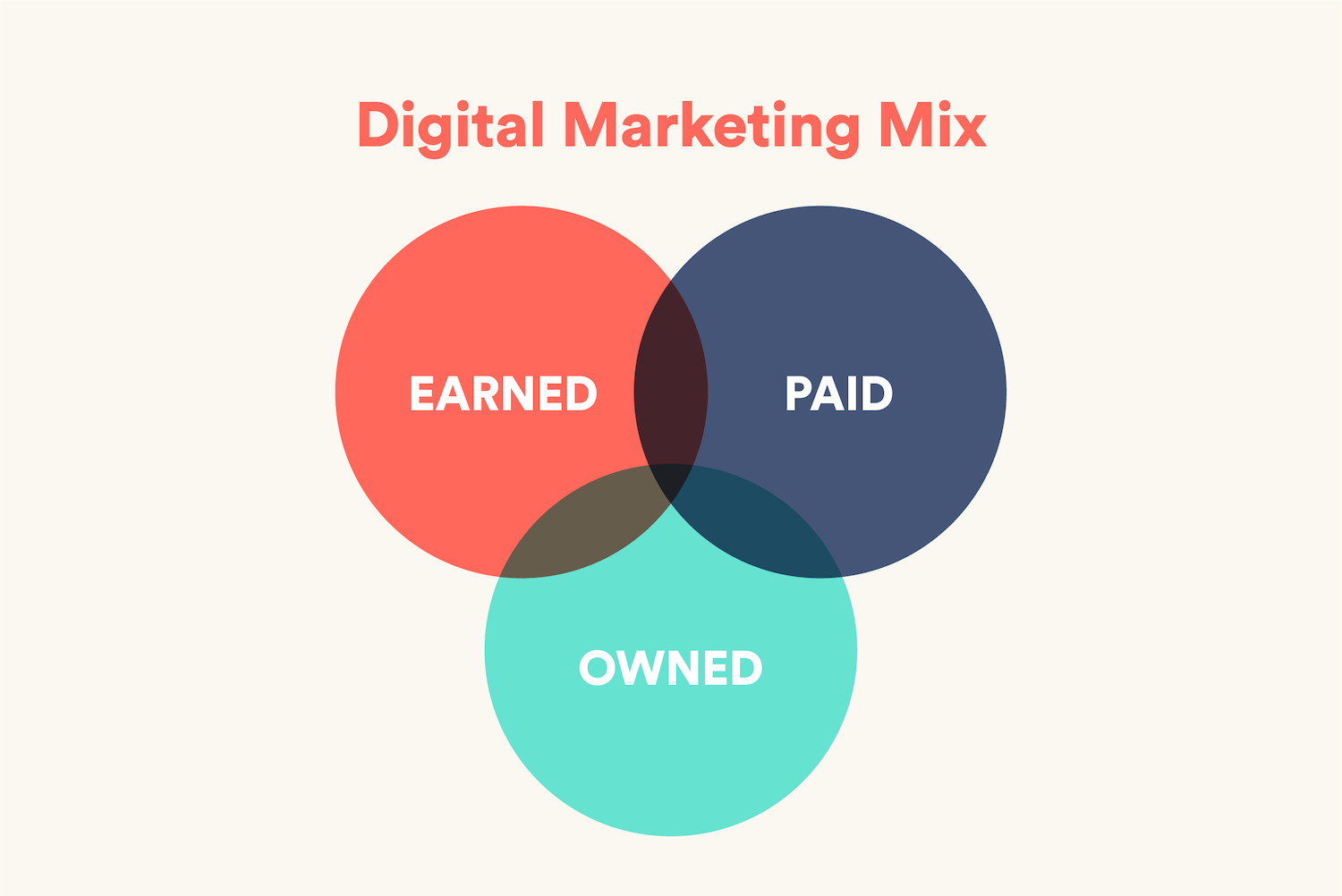 These people have already opted in to hear from you and—if you don't mess it up—you have an opportunity to continue offering them value, and maybe even converting them into paying customers down the road.
But before we dive into all that, let's start with one simple concept: offering value.
The Importance of Offering Value
For email marketing to succeed, you must follow the golden rule of all content creation: you must offer value.
If you're not being helpful, if you're not giving your readers something they can use, something they can learn from, something they find relatable to their everyday lives and problems, you're not offering value—and you're going to get a lot of unsubscribes.
If you've already engaged in some marketing exercises or content creation, it's highly likely you already have everything you need to get started with email marketing: namely, your target audience and their pain points.
The more information like this you have, the better positioned you'll be to offer your email recipients true value.
5 Types of Newsletters You Can Create
Now that you know why you should be leveraging email marketing and the foundation of any good email or newsletter—value—what exactly should you be including in those emails?
Thankfully, you have options, and depending on your industry and brand voice, you'll find one will most likely fit your company better than another.
1) The Curator
Think of this newsletter as someone who is really in touch with their industry: they have their finger on the pulse of everything from latest developments to new players and more. But this person doesn't only have all the information, they can discern what's important and convey it to their audience in a concise manner.
Do: Pick the most valuable stories that speak directly to your list's needs.
Don't: Brain dump; instead, carefully curate what information is most relevant to your audience.
Examples: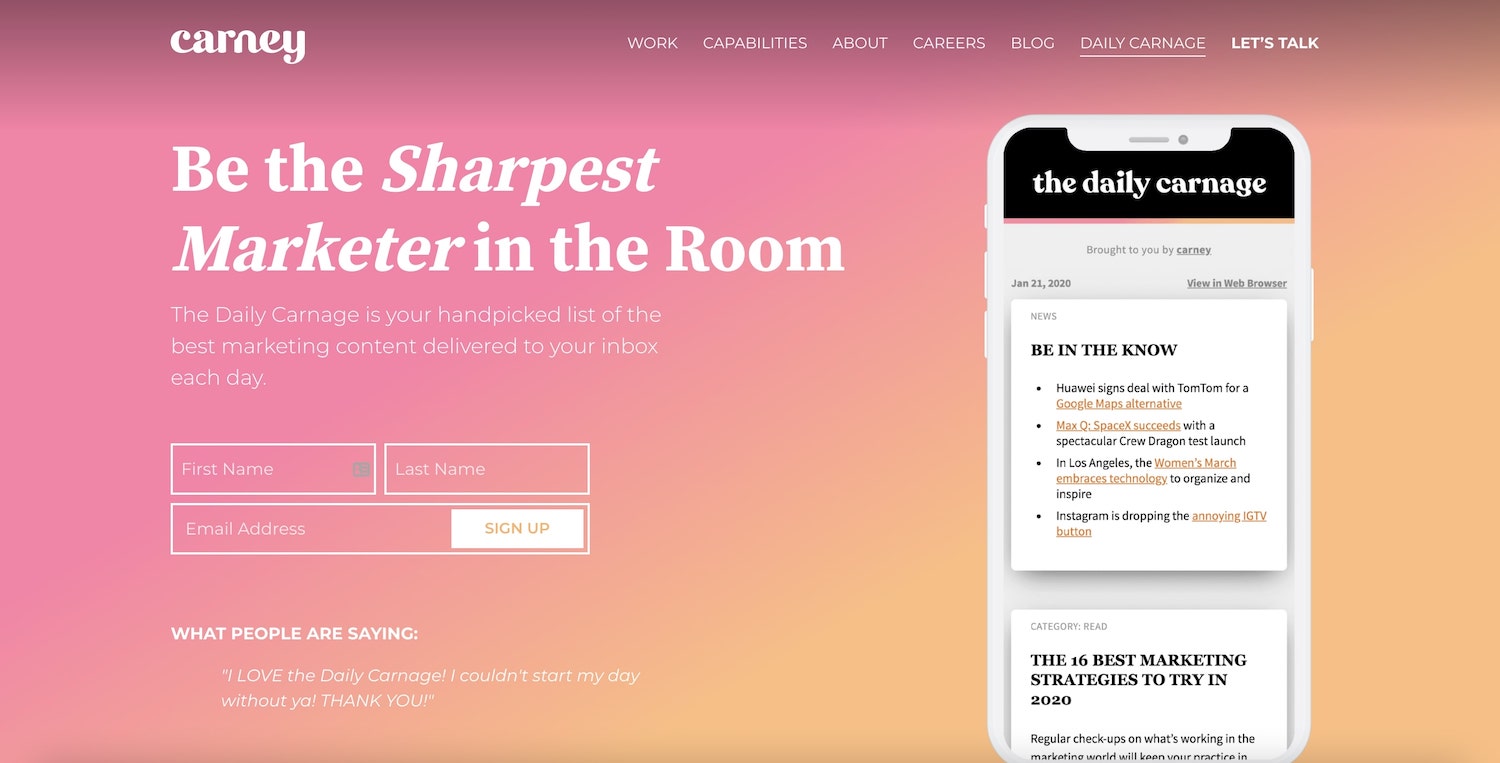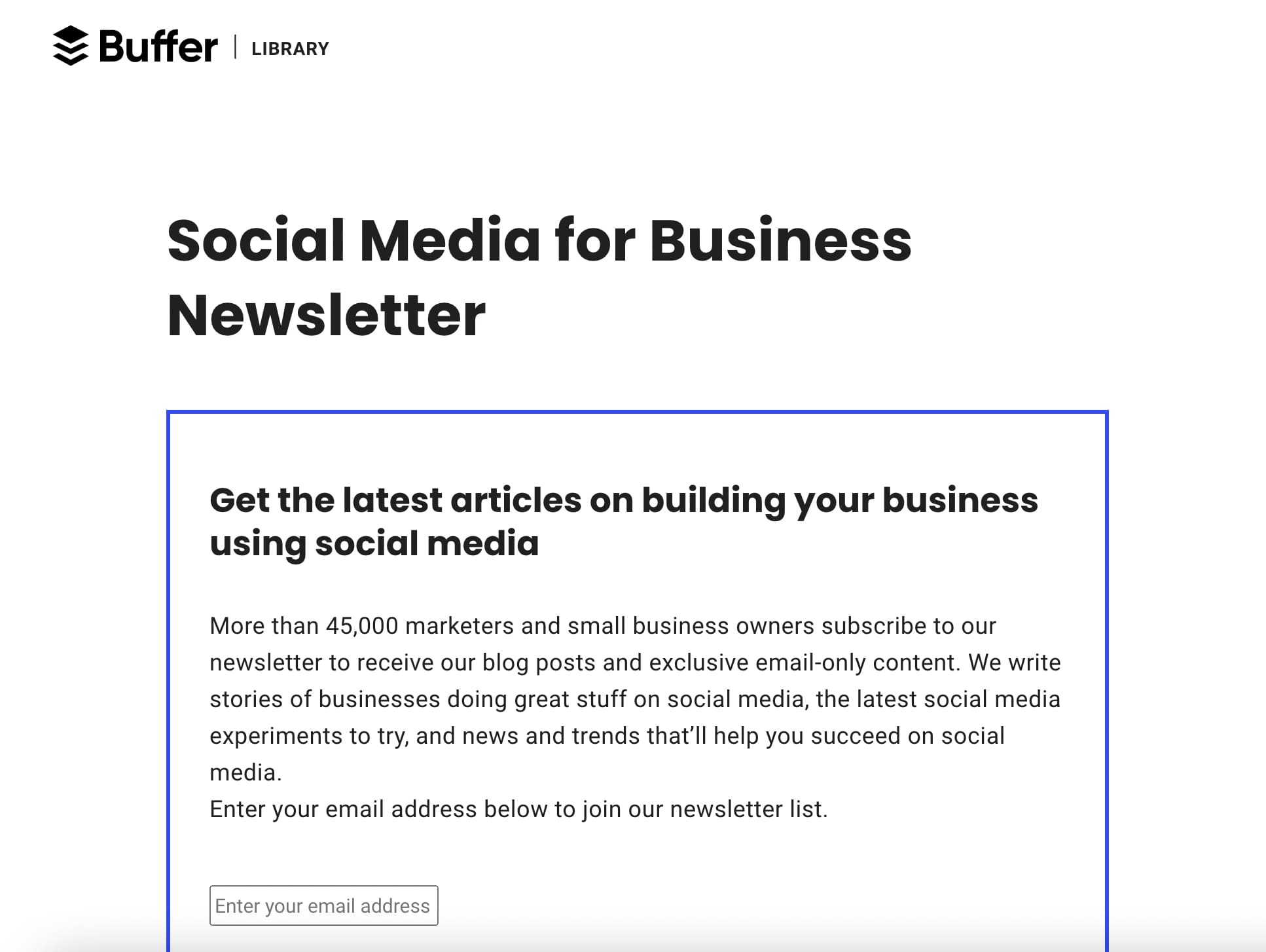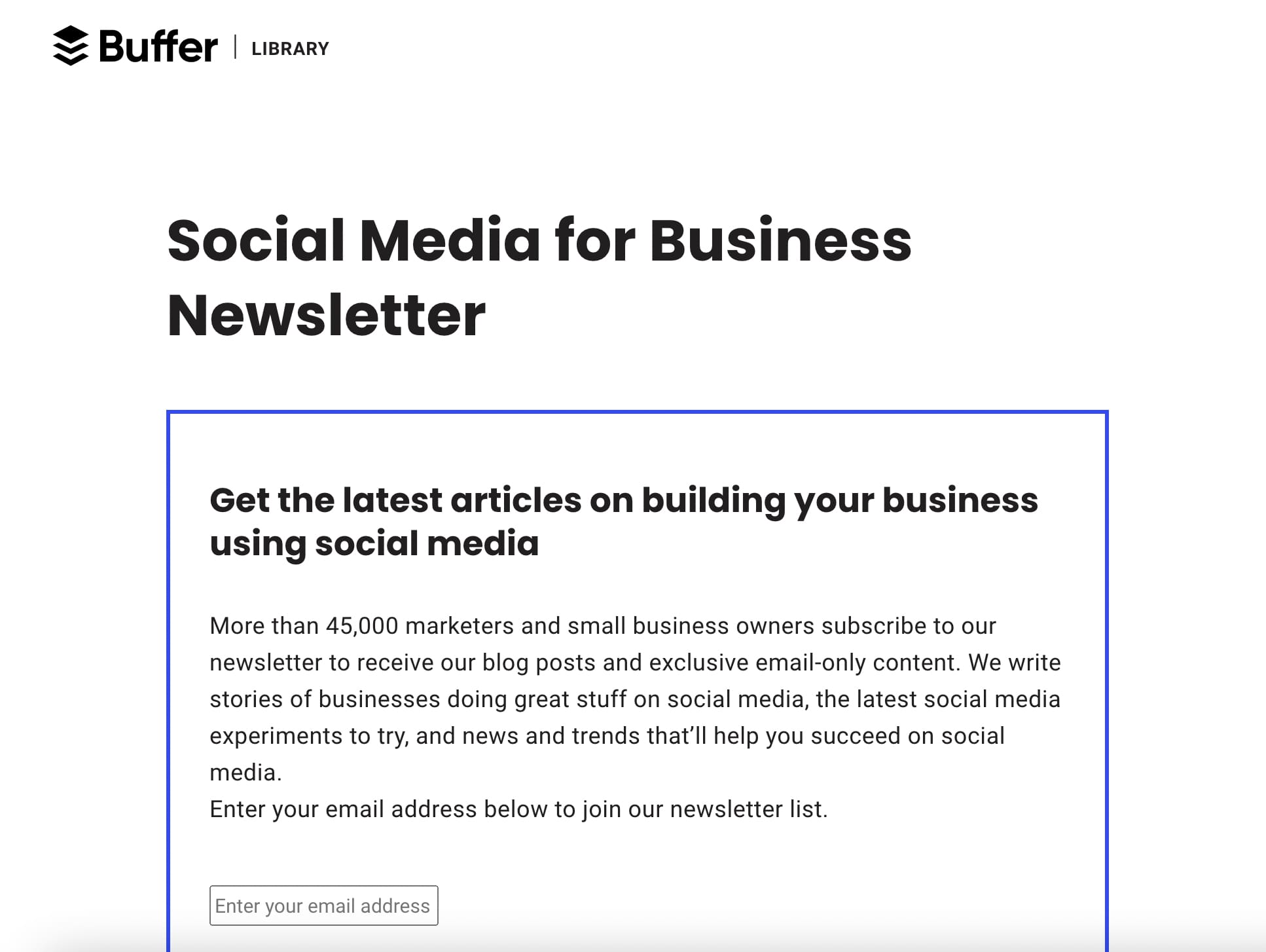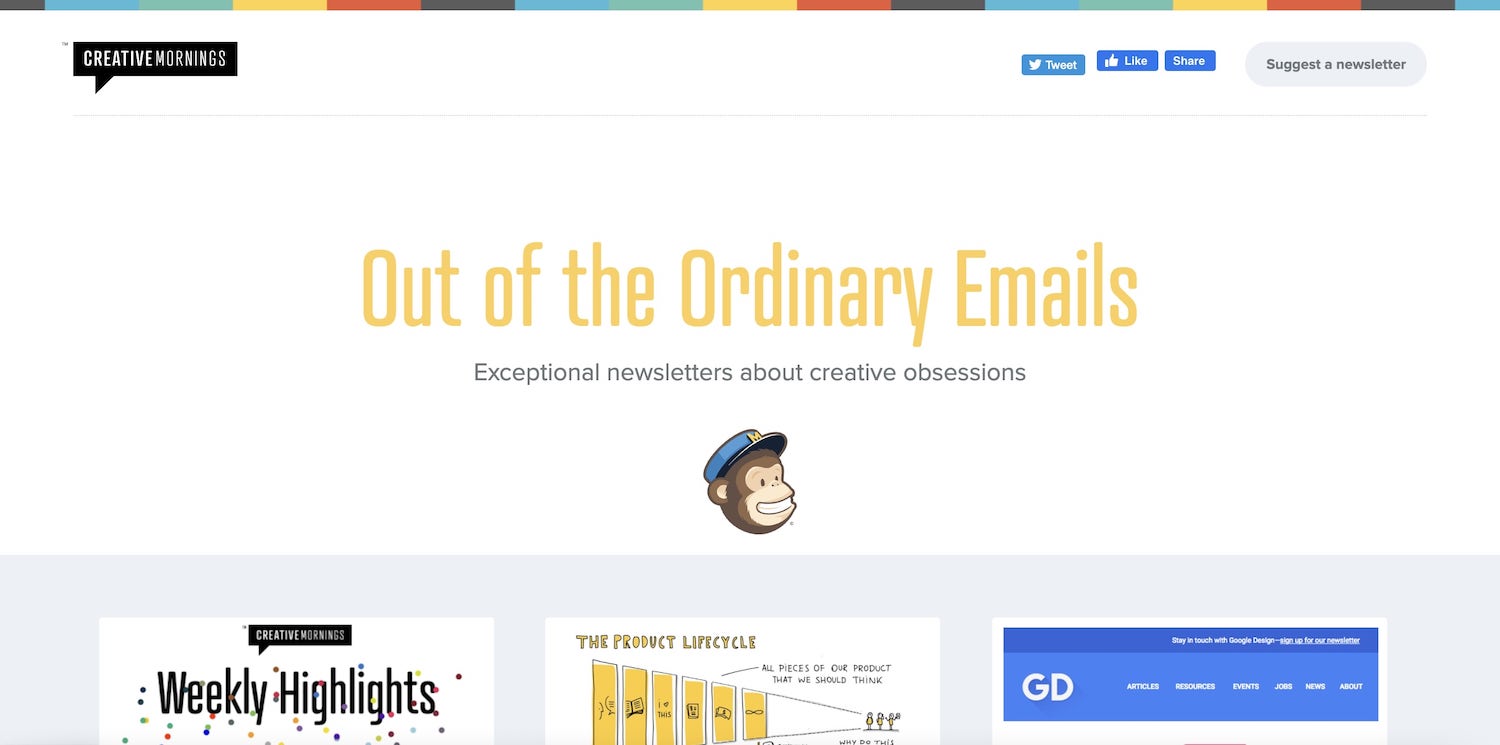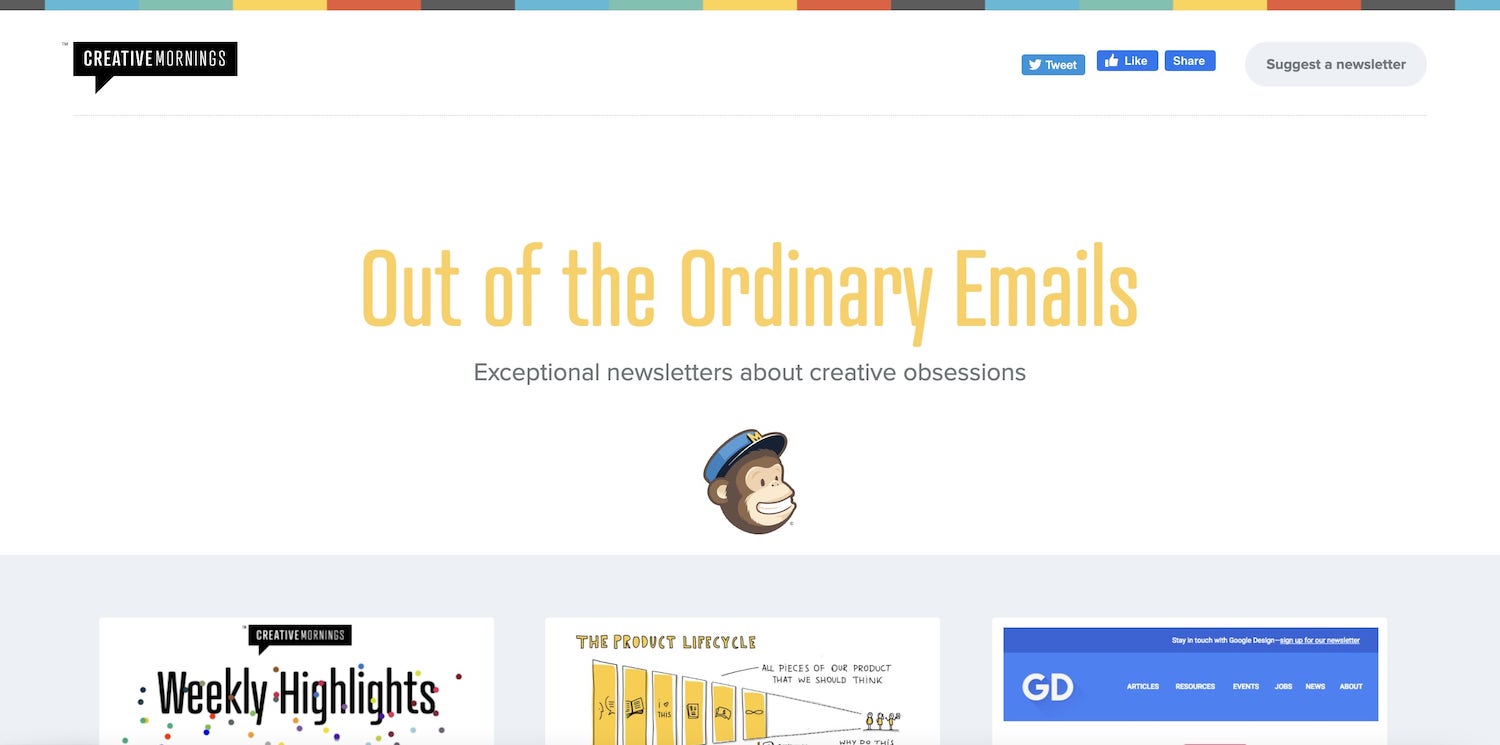 Others include: Not a Newsletter, The Monday Medley.
2) The Storyteller
If this type of newsletter were a person, it'd be Maya Angelou—incredibly gifted at drawing you in from word one, keeping your attention, and having you so wrapped up in the story that you suddenly realize you've come to the end! While the actual theme itself may not always be the same, these newsletters are consistently digestible and valuable, and always offer meaningful takeaways.
Do: Use the tenets of storytelling to keep your readers engaged.
Don't: Get so wrapped up in the story you forget the purpose of your email.
Examples: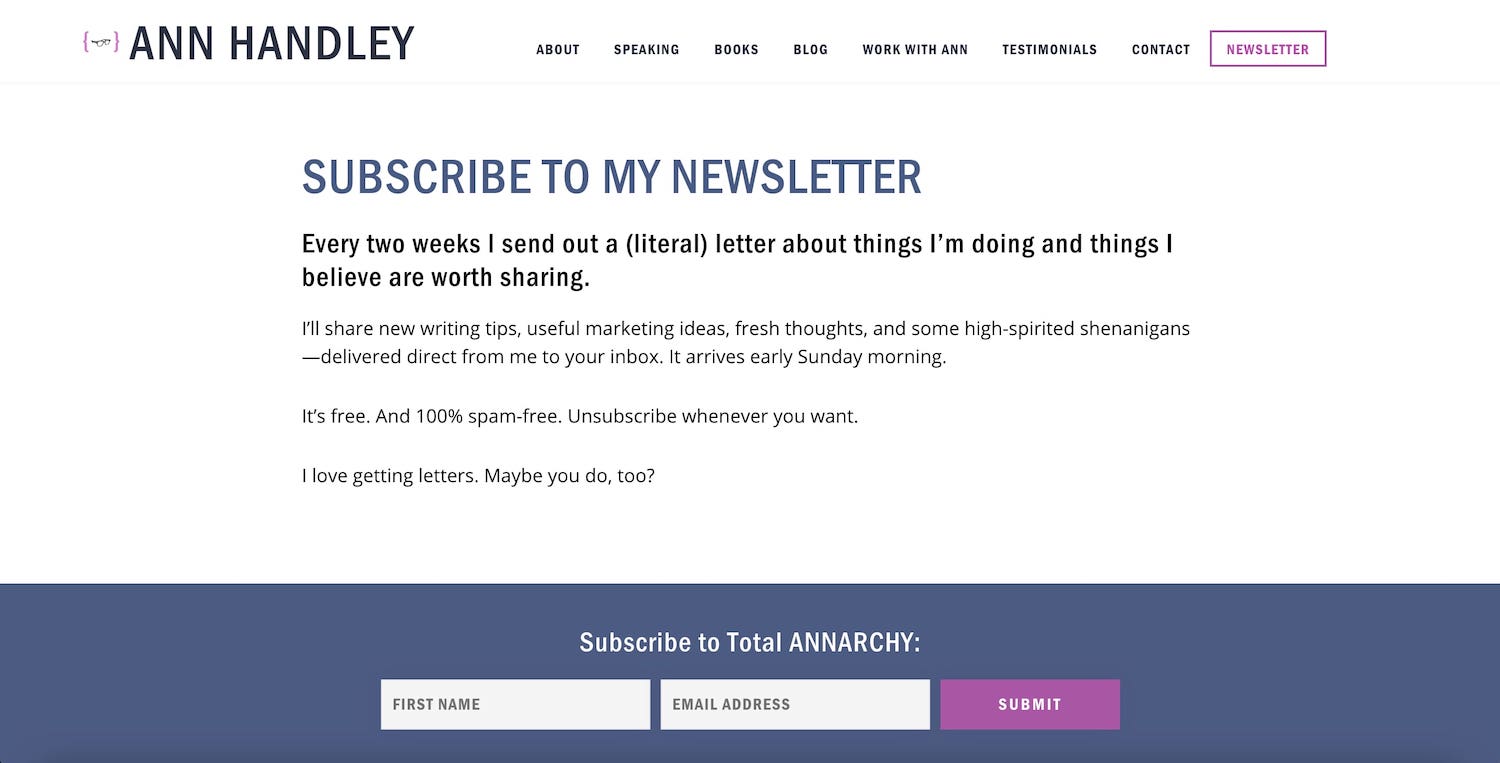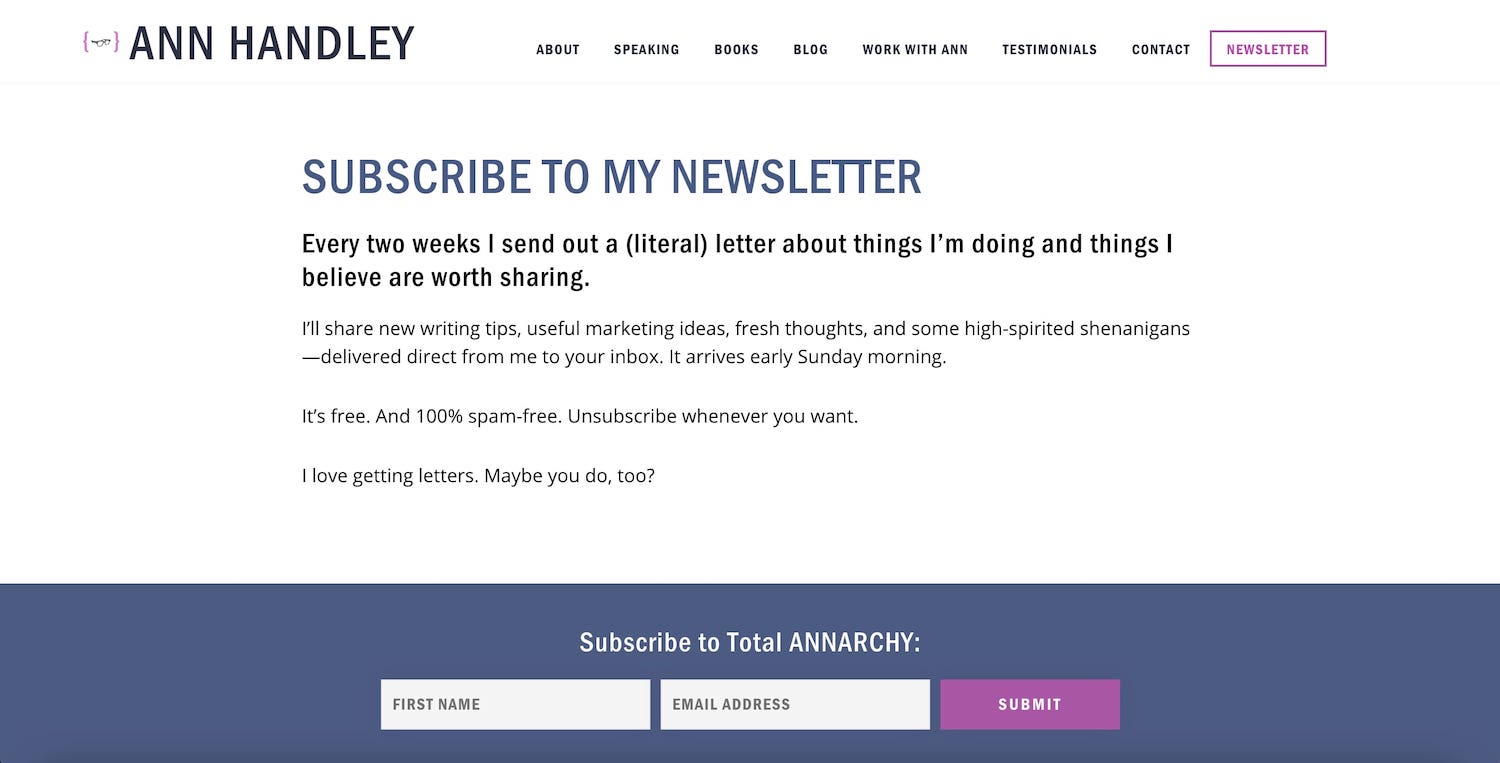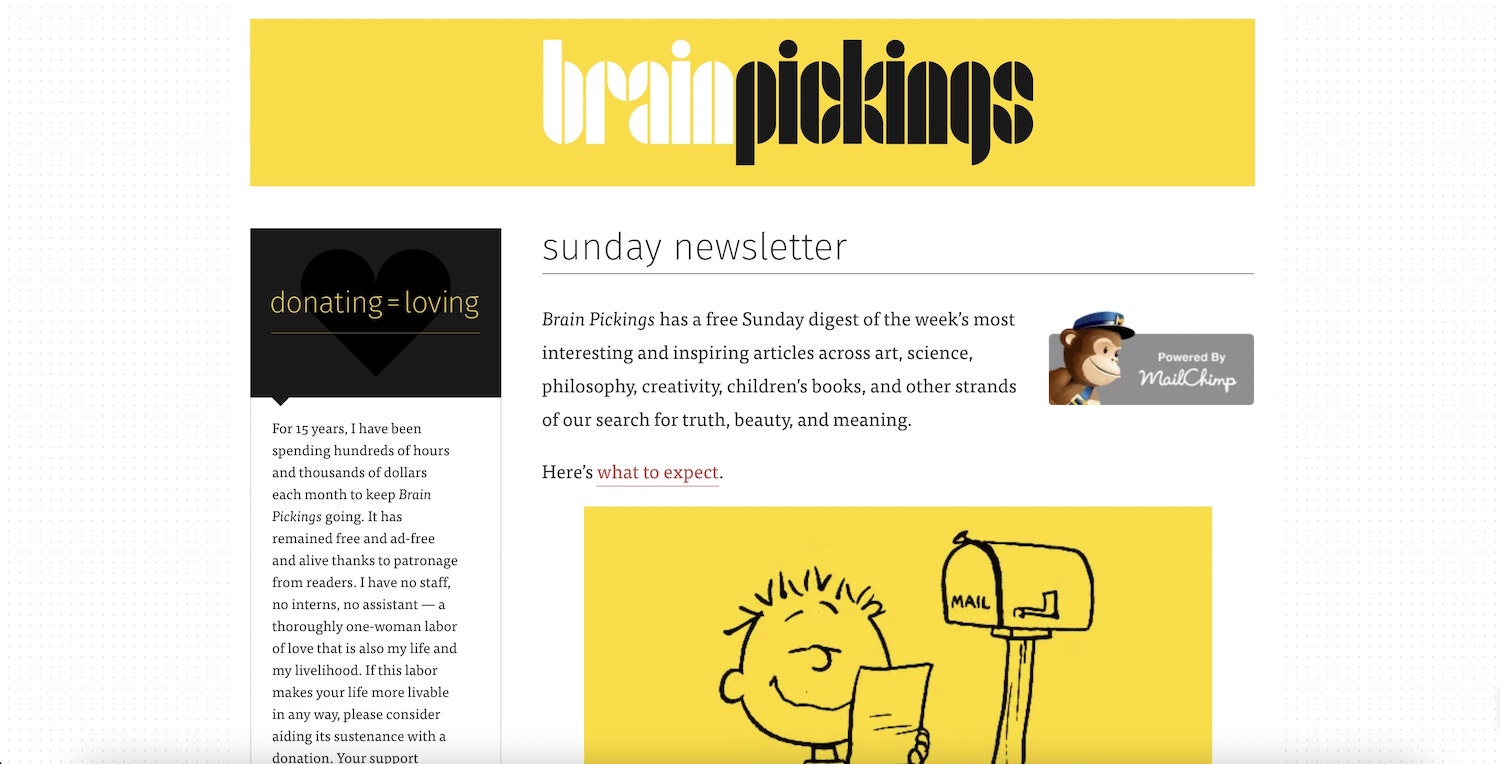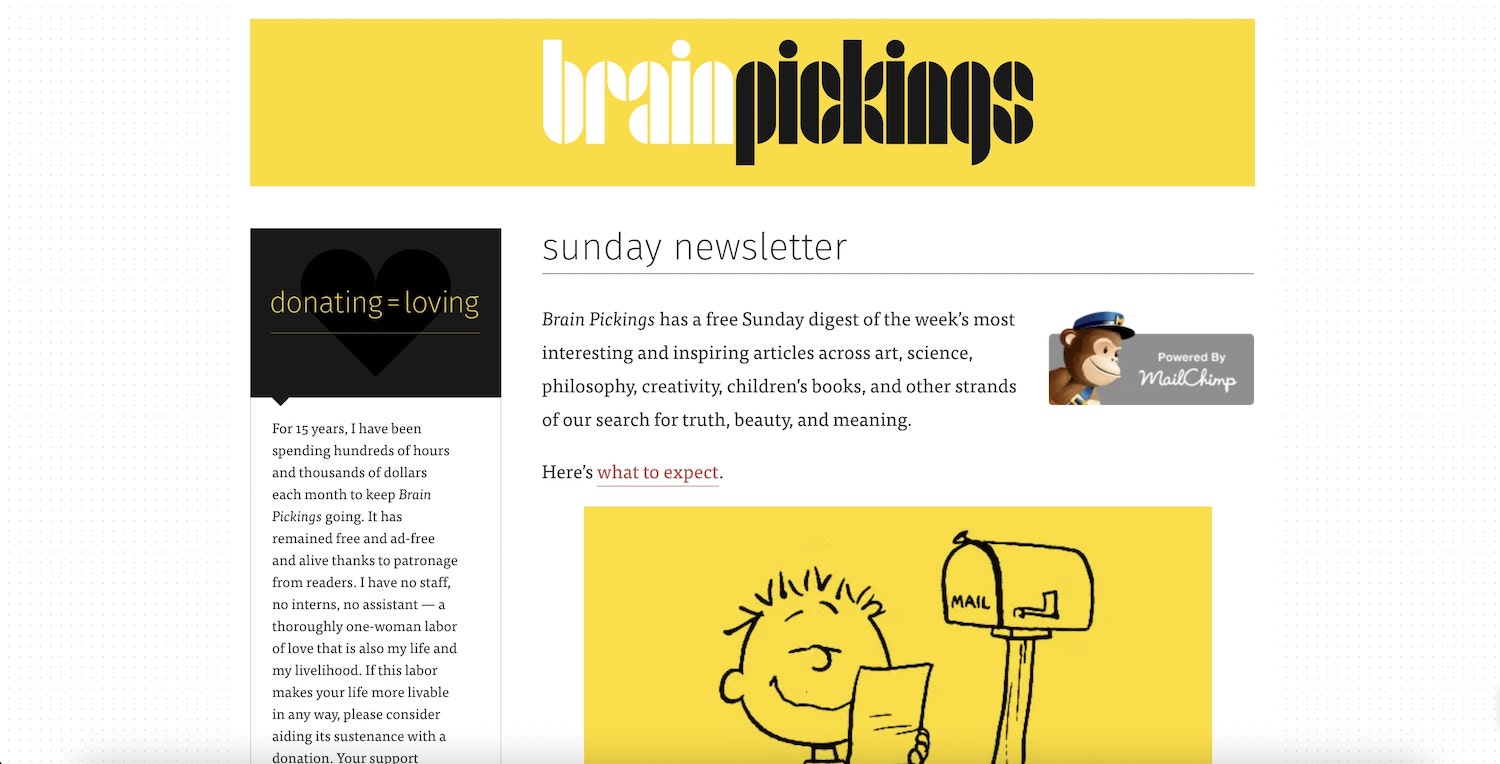 3) The Case Study
The proof is in the pudding, as they say. Case Study newsletters center experience, statistics, and hard proof in order to give readers actionable strategies and advice. You can think of this newsletter style as that no-nonsense person at the party: no chit chat, these emails prefer to get to the bottom line.
Do: Qualify why the case study you're sharing is relevant to your audience.
Don't: Go too in-depth into the technical side of examples given.
Examples: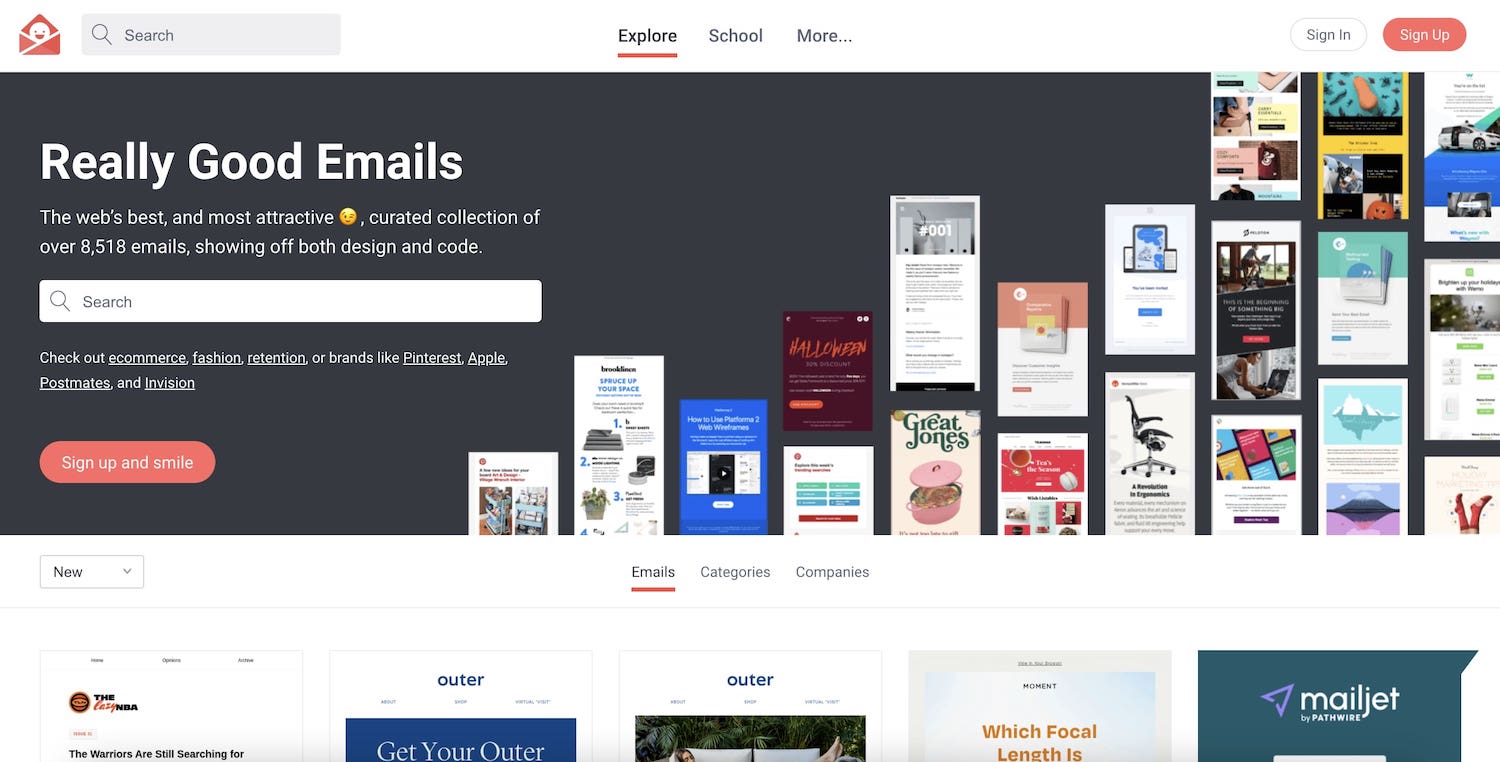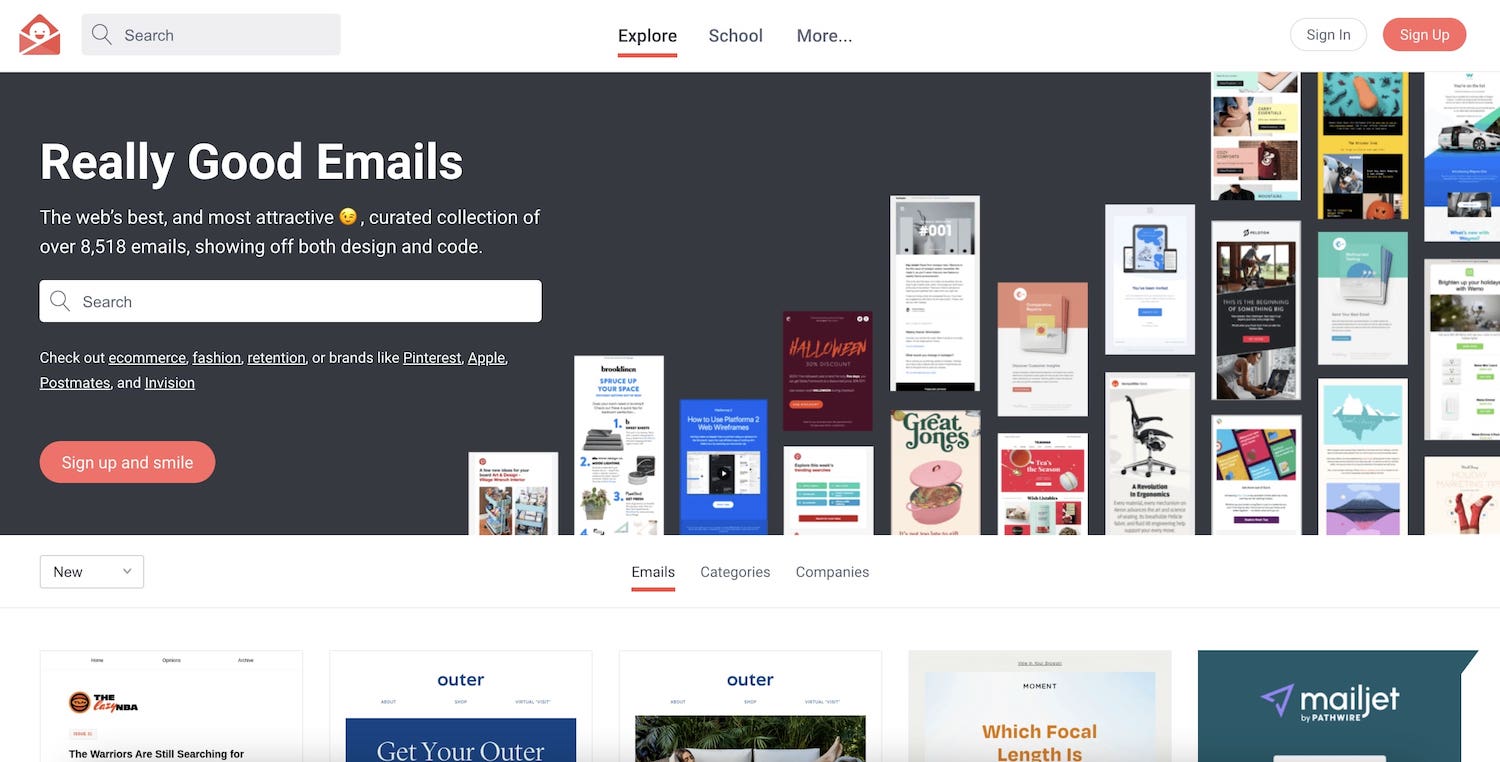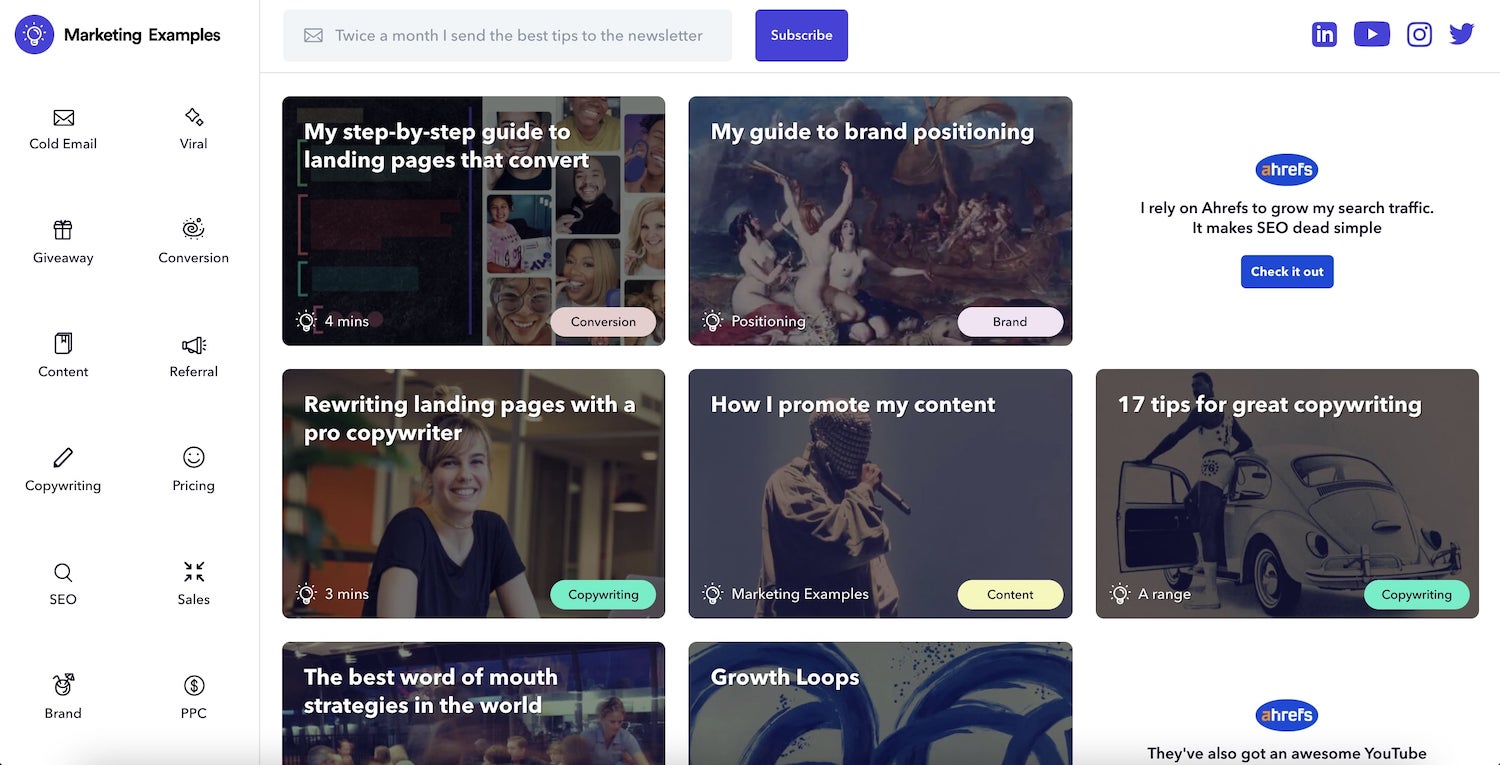 4) The Micro Email
Ah, the short-and-sweet micro email. This newsletter balances staying top of mind with not taking too much of their audience's time. These emails aim to get their point across as quickly and efficiently as possible, with some being as little as 300 words. This style works especially well for audiences made up of C-Suite execs, and others who don't have much time to read your emails.
Do: Try to distill your message in the least amount of words possible.
Don't: Don't cut out necessary information solely for the purpose of hitting a particular word count.
Examples: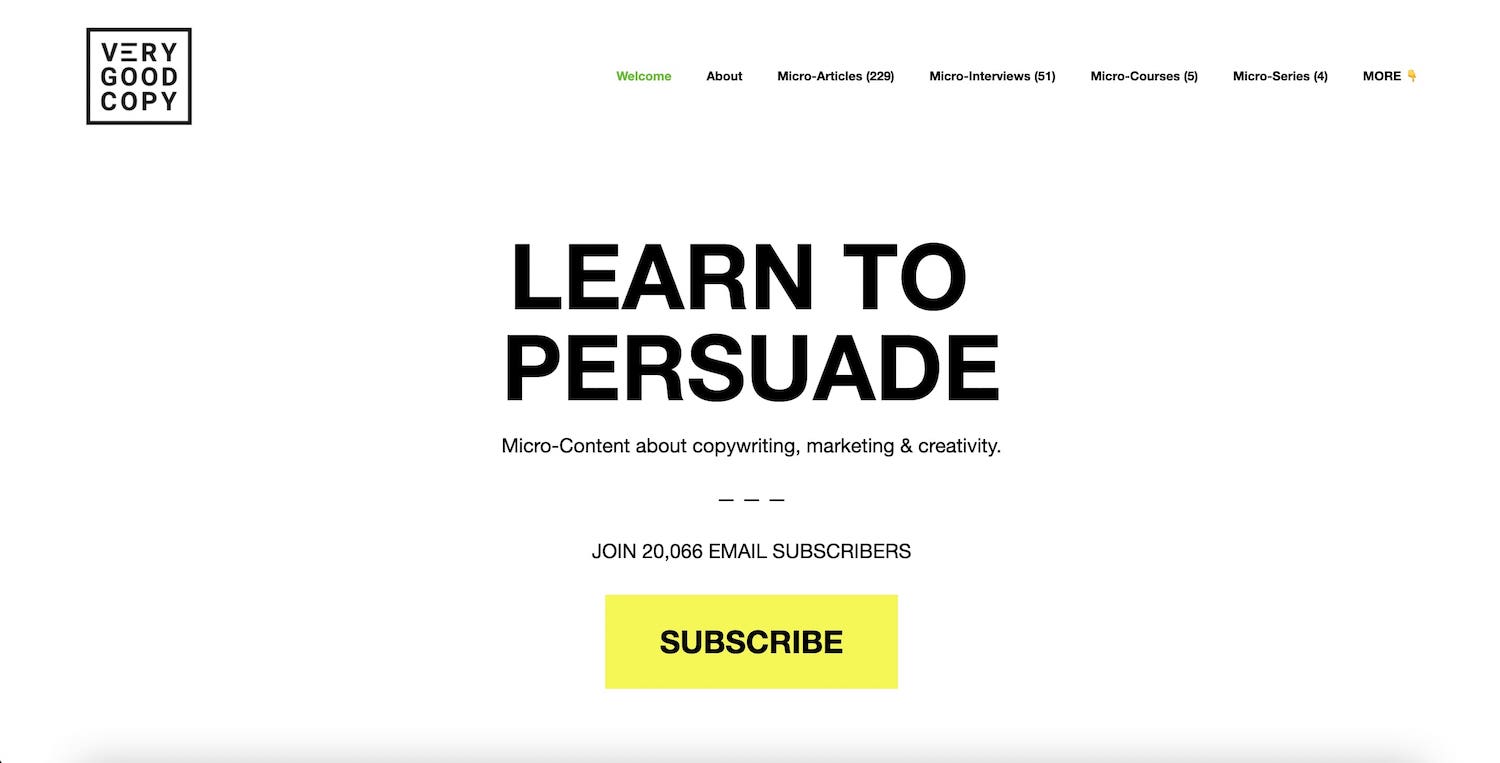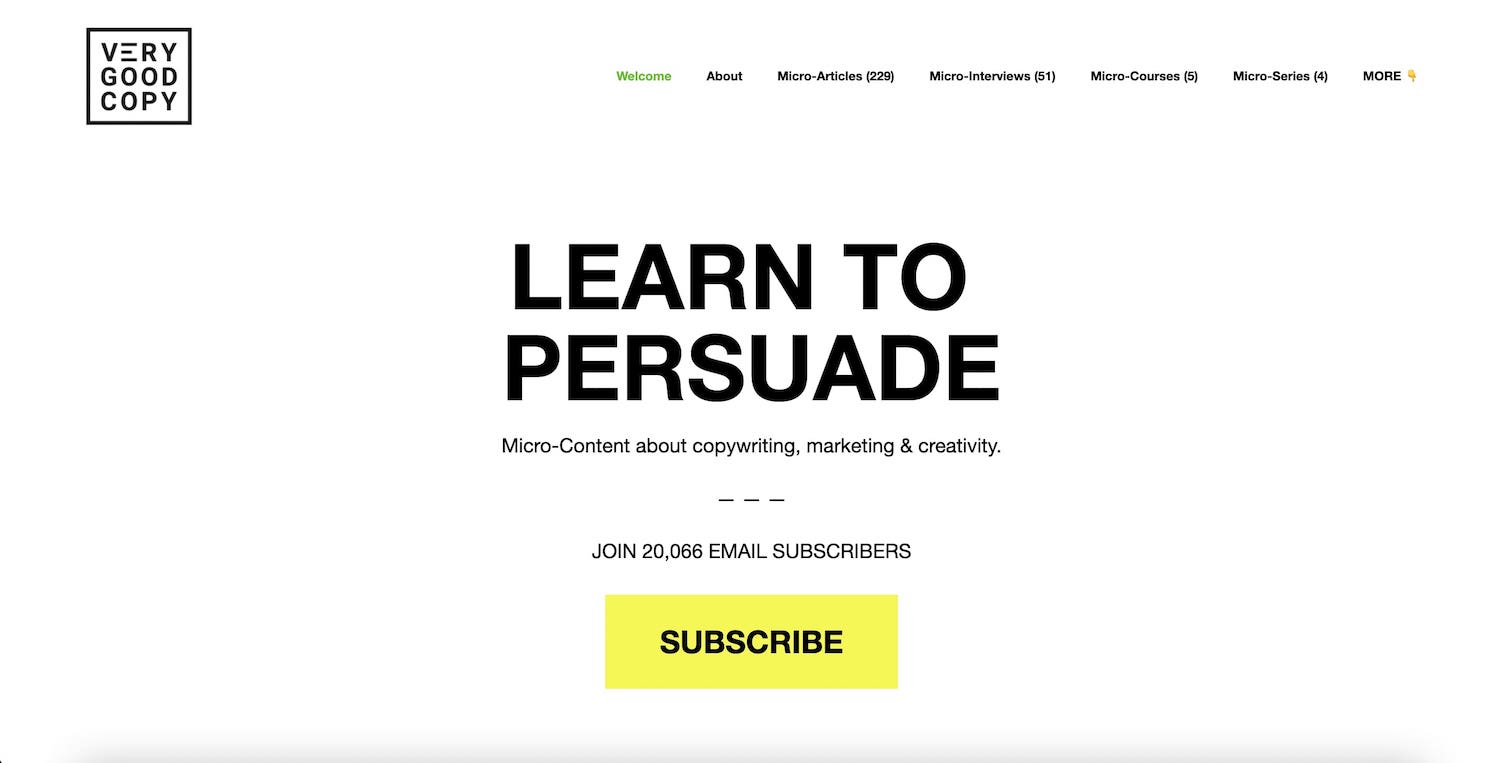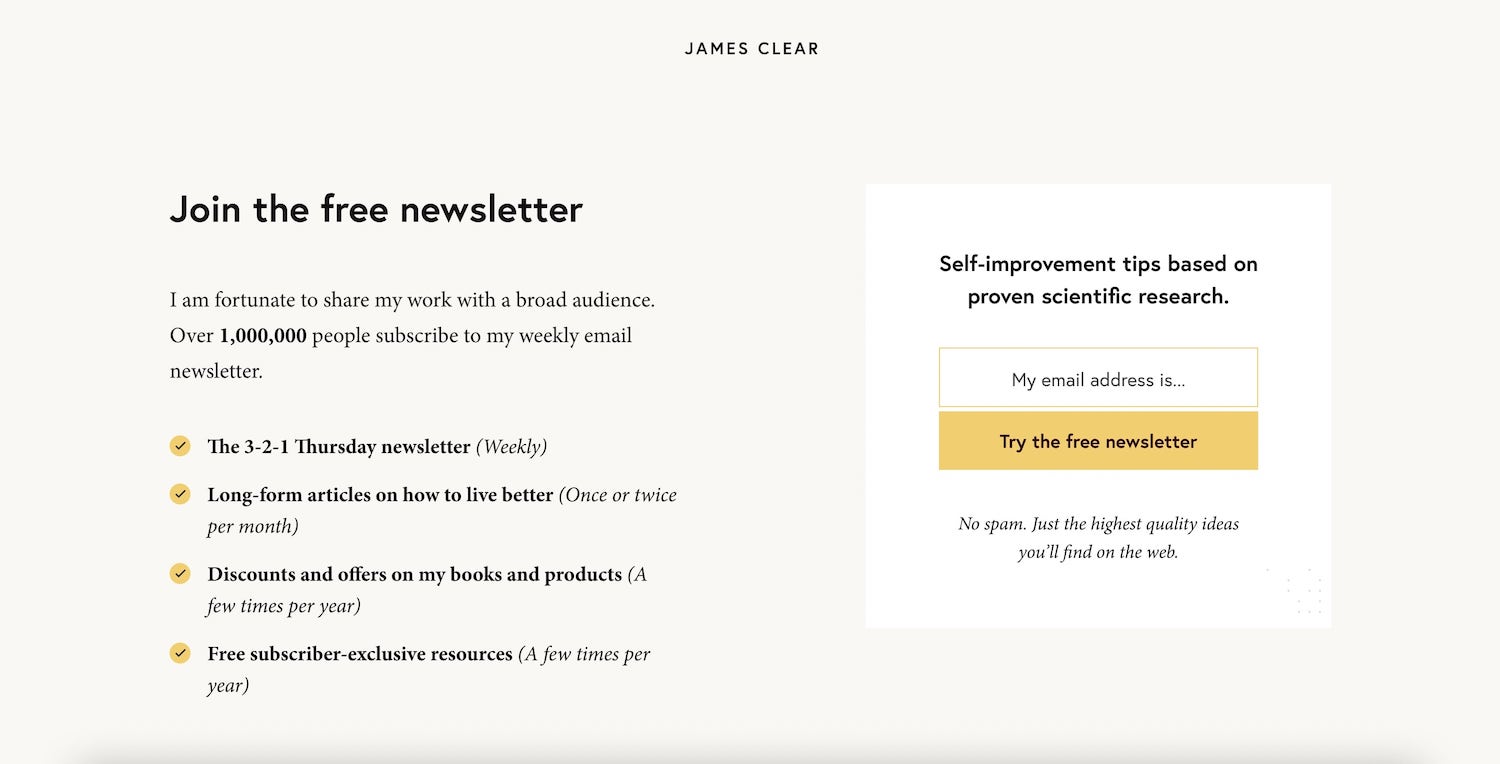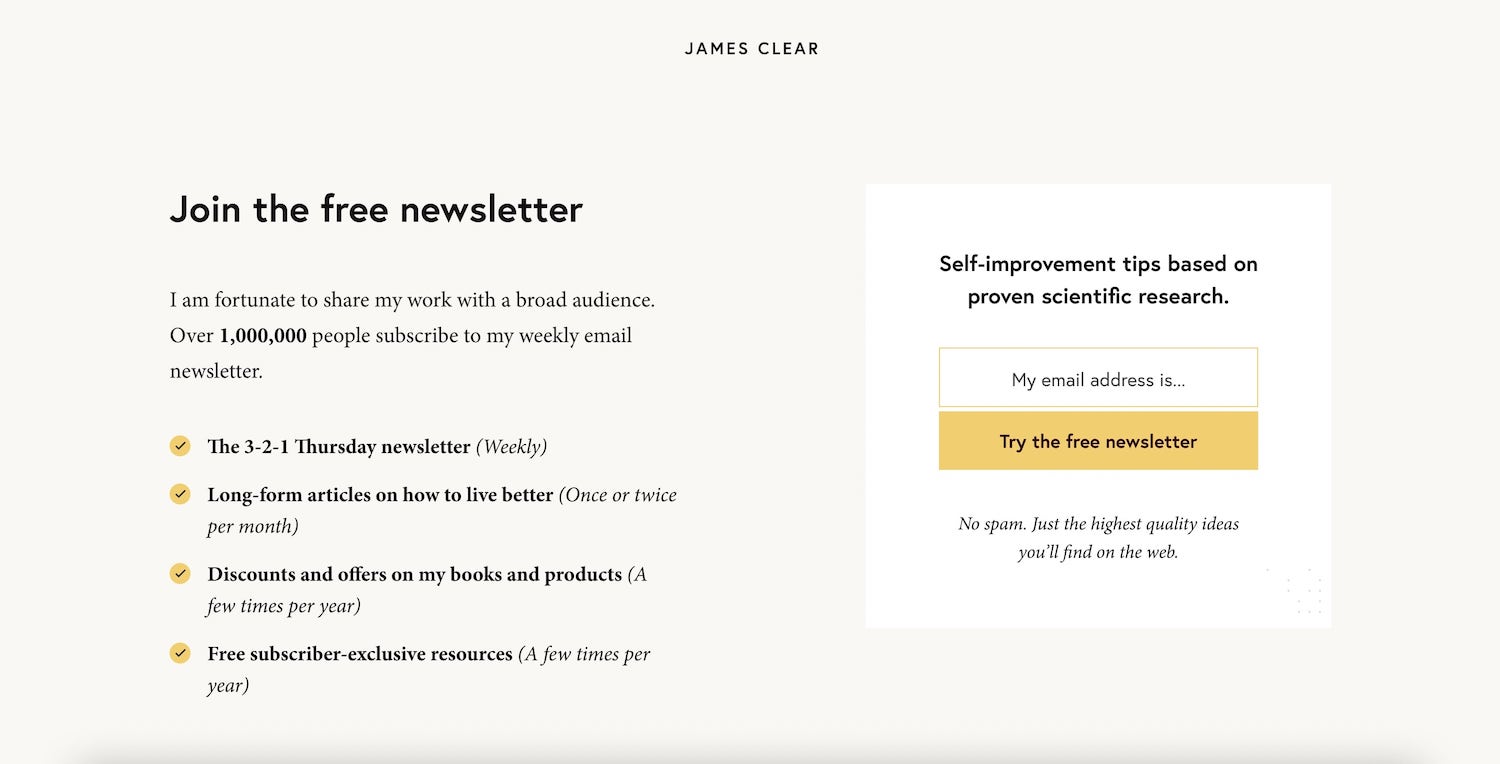 5) The Thought Leader
These newsletters usually come from people that are well-known in a particular industry. They offer a unique perspective on the industry, recent developments, insider tips and tricks, and insights gleaned from the experience of someone who's made a name for themselves in their vertical.
Do: Offer something only YOU can provide.
Don't: Rest too much on your laurels, instead providing your perspective on what's new.
Examples: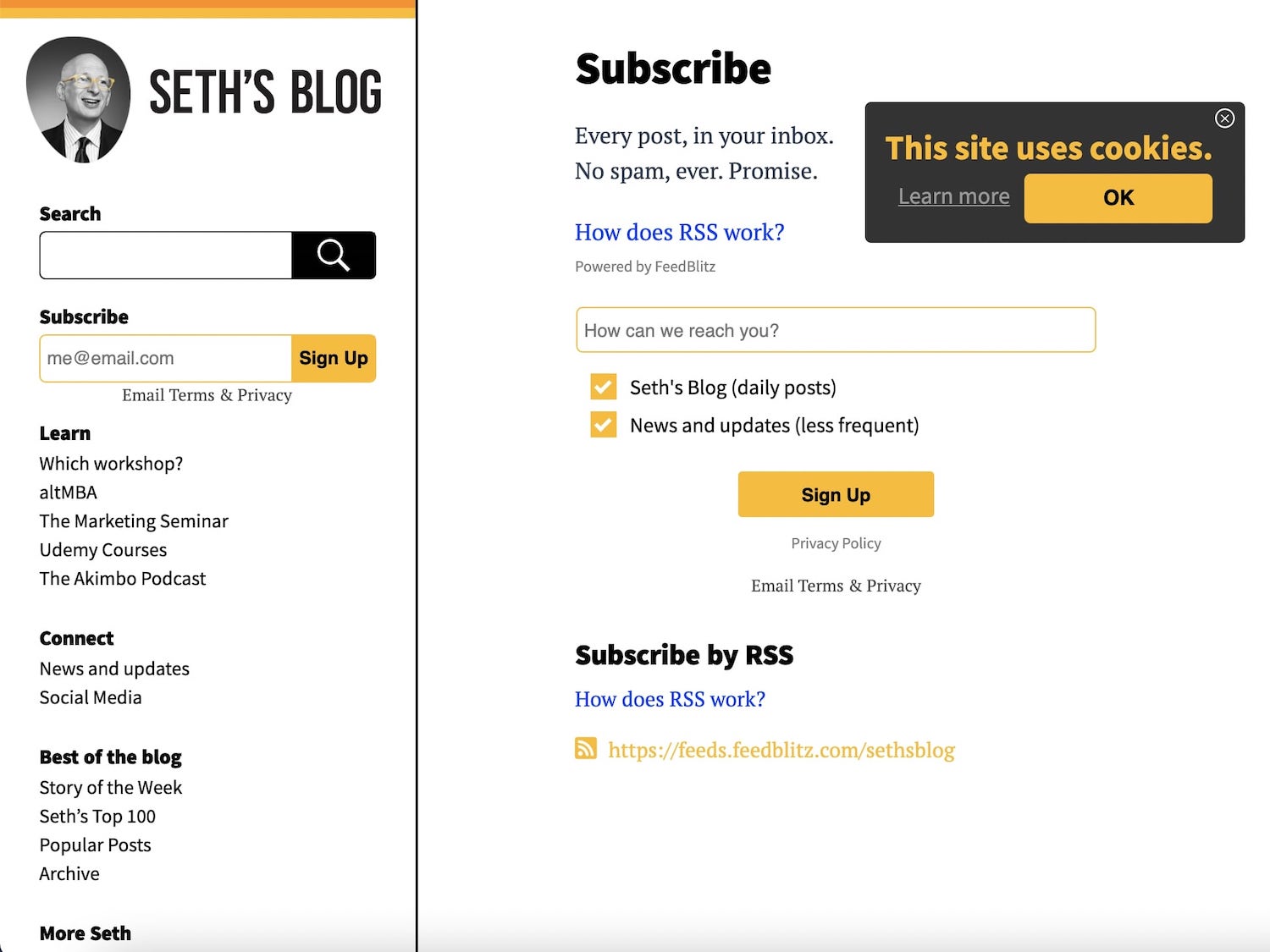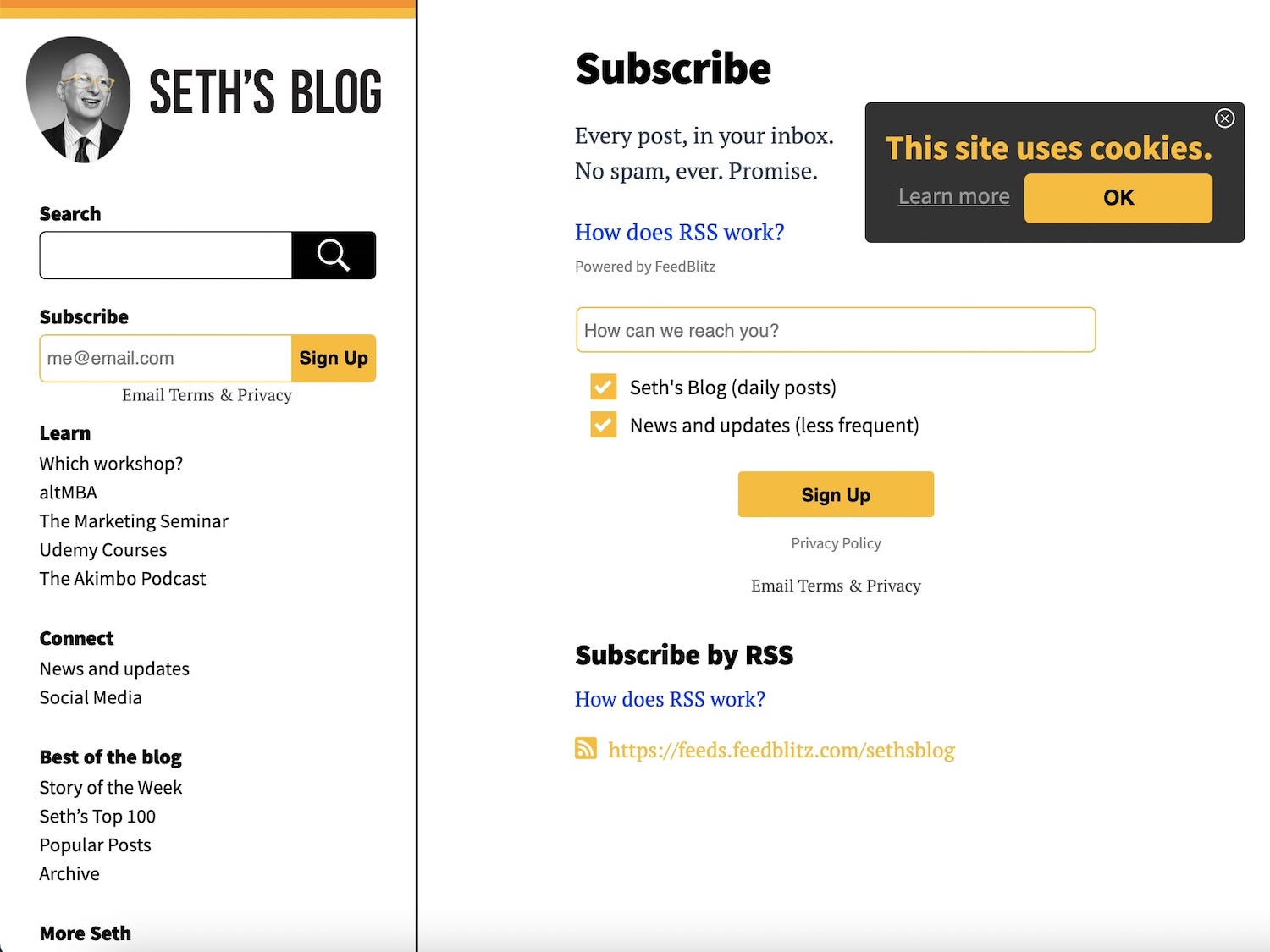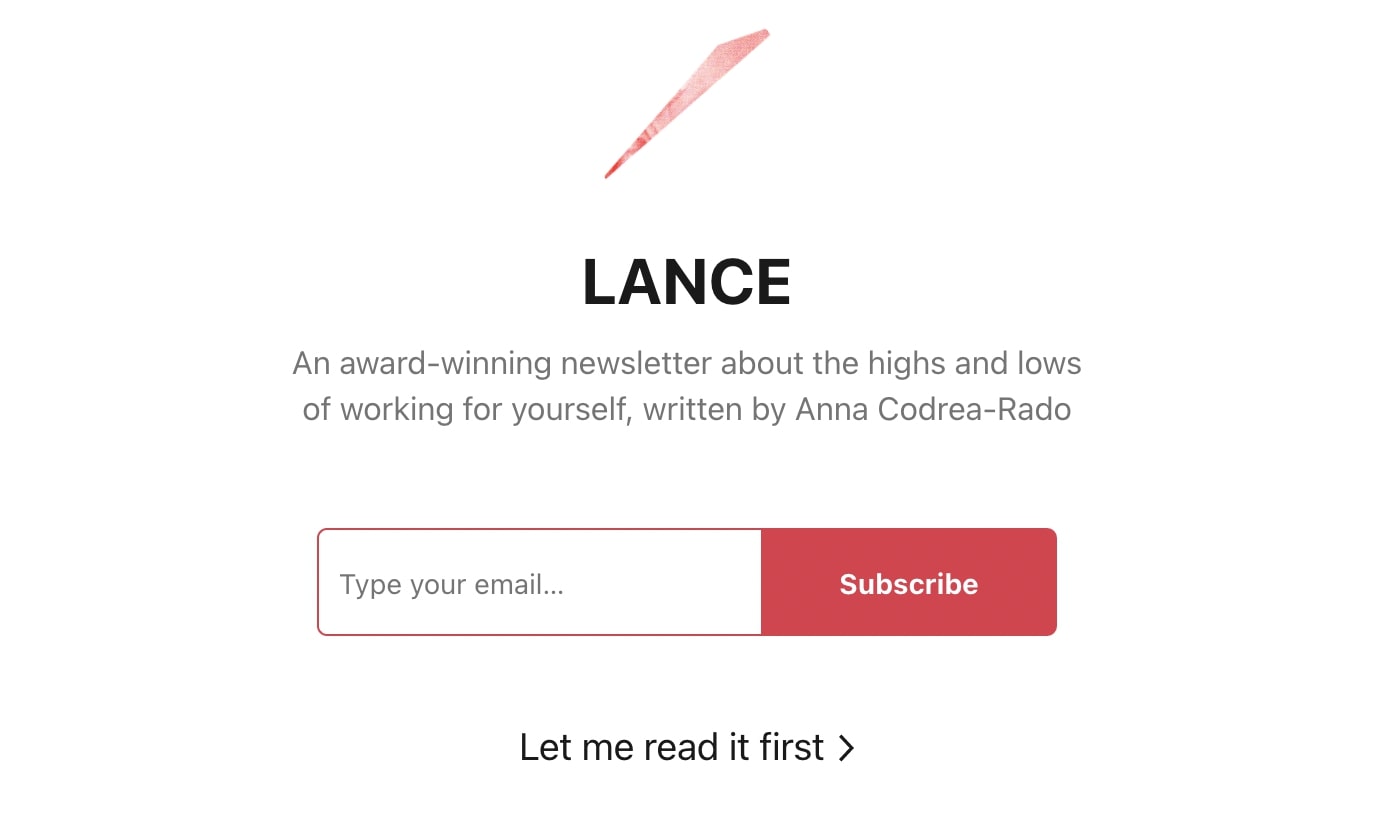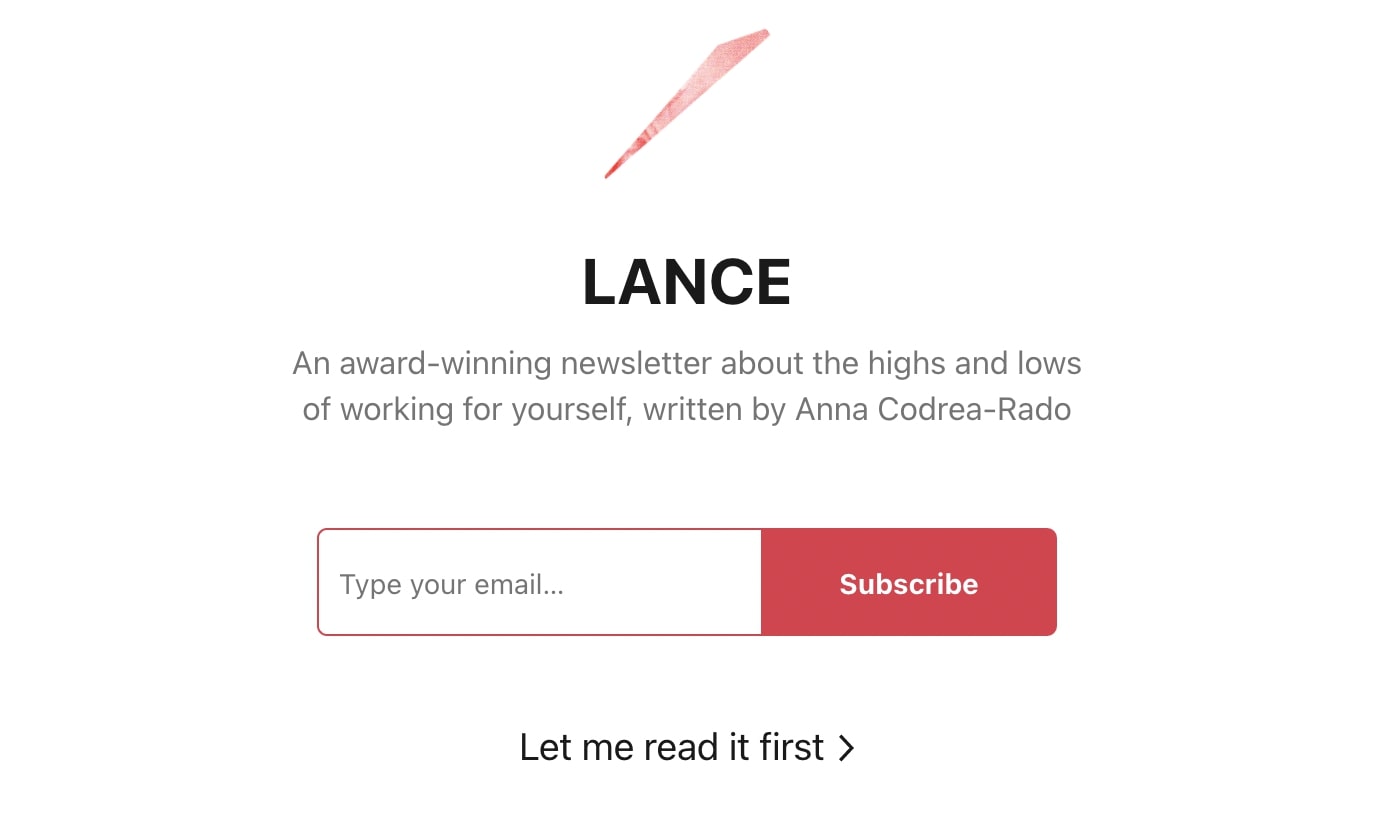 Once you've gotten a feel for what style of newsletter best fits your business and brand voice, it's time to get started. Thankfully, the team at Literal Humans can help…
Thinking about kicking off your email marketing?
Book a free strategy session with us today!