Human beings are at the center of all marketing strategies. But a lot of the time, we lose sight of that. We market how we want. Instead of thinking about the customer.
H2H marketing shouldn't be a one-off campaign. It should be sewn into your core values. Too many businesses think a bit of personalization will do the trick. But that's not enough.
It's time to reexamine marketing and bring the focus back to human interactions. Through your social media posts, content, and copy. 
So, here are 5 ways to humanize your brand strategy with H2H marketing:
Show the humans behind the brand

Be social on social media

Stand up for what you believe in

Create unique experiences with a human touch

Don't be afraid to be imperfect
What is human-to-human marketing?
Forget DTC, B2C, and B2B marketing. H2H marketing is where it's at. It's about the person behind the brand—just as much as the customer. Because people warm to people. Not businesses.
Personalized digital marketing is the first step on the human-to-human journey. Reciting someone's name, location, and buying history can look like you know them. But this is just data-driven automation.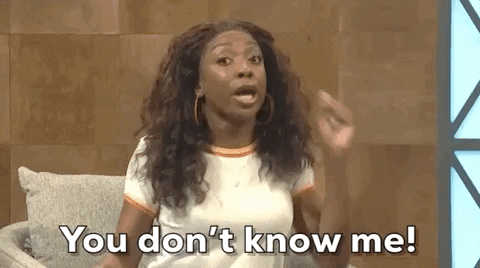 Don't get me wrong. It's important to let technology lend a hand and take the pressure off. But you need both. H2H marketing means doing things only real people can. So, what does this look like in practice?
Humanized gestures are things like:
Handwritten notes

Behind-the-scenes videos

Introducing yourself personally

Showing emotion in your content marketing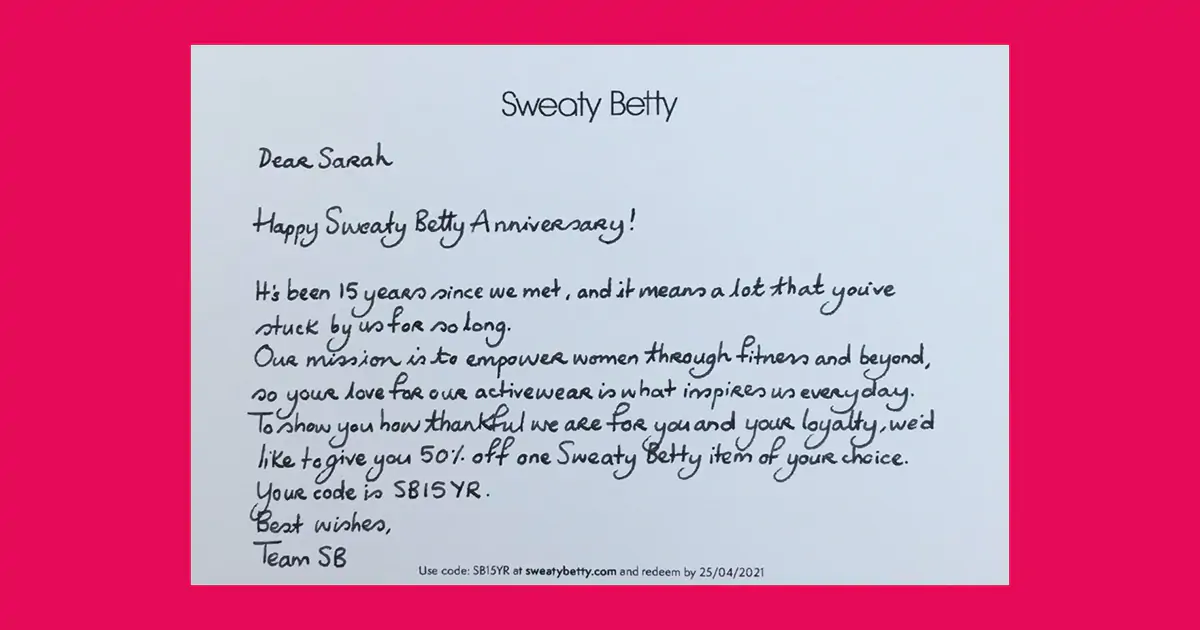 Every industry will be different. Customer-facing businesses will have more touchpoints in person than digital ones. But that doesn't mean you can't have the same effect if you're only online.
Expert writers on the subject Philip Kotler, Waldemar Pförtsch, and Uwe Sponholz (H2H Marketing: The Genesis of Human-to-Human Marketing) summed it up:
"Marketing should work for the people, not against them."
So, these are the 5 strategies to start thinking about.
1. Show the humans behind the brand
The most obvious H2H marketing tactic is spotlighting the humans behind your business. Who are your team members? How do they interact? Your people are your business. So, you want potential customers to have a deeper understanding of the work you and your employees do. 
You can start with something as easy as a "Meet our team" section on your site: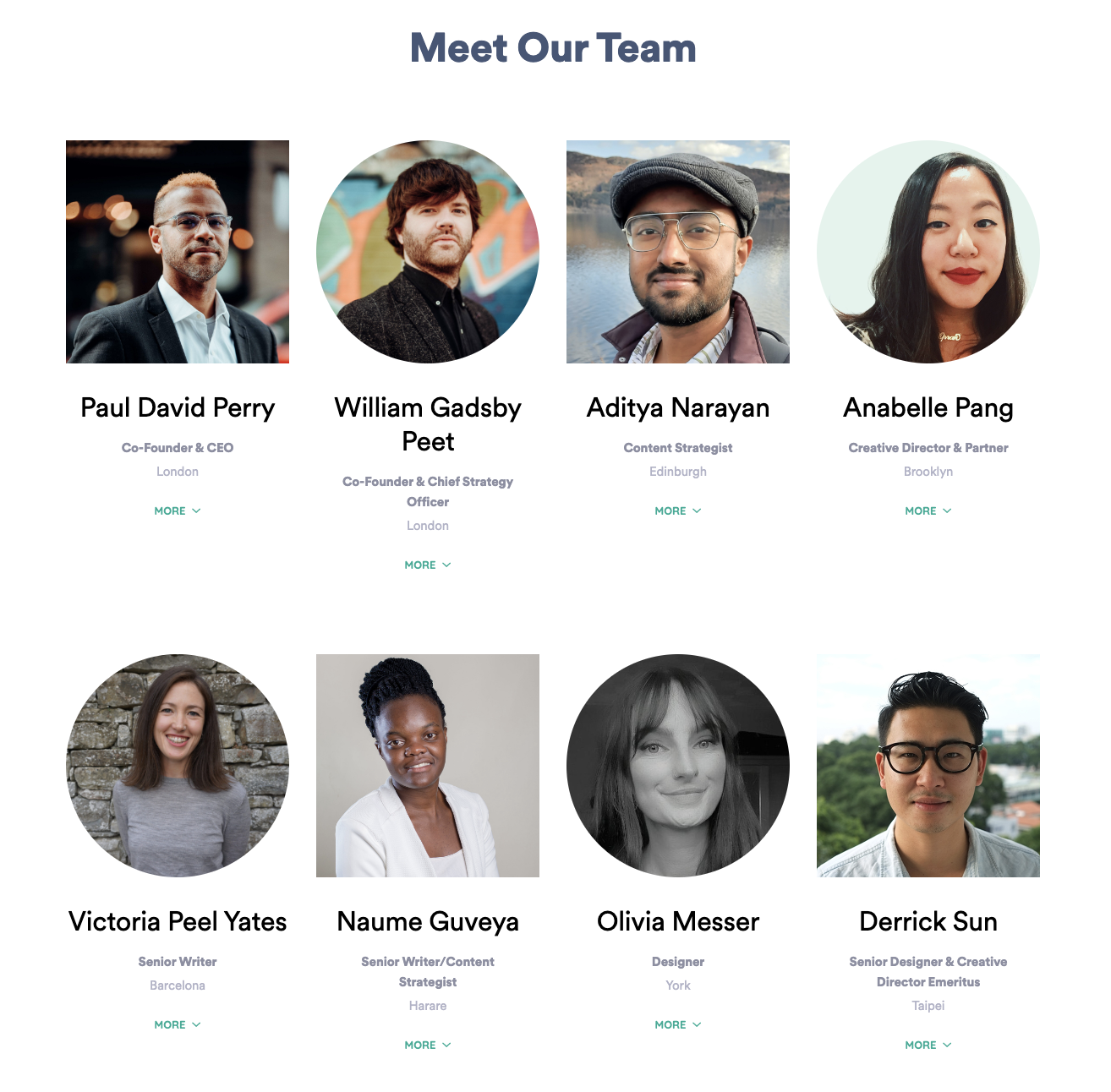 This is especially important if you're like us—a marketing agency with a big diverse team.
Quinn Snacks have done something similar with their "Our Team & Story" page. They also have this video at the top of it:
It instantly makes them seem a little goofy (a great thing) and relatable. And the brand is no longer faceless.
Behind-the-scenes videos are one of the most effective ways to do this on an ongoing basis. Because they feel informal and intimate. 
Your subscribers want to learn the "story behind the story" and the personalities in your company. People connect with them (even through a screen), and it makes you easier to trust.
You could take people on a tour of your store or office like LEGO:
View this post on Instagram
Or show your team members in their work environment. Especially if it's something as cool as Cirque du Soleil:

The Metropolitan Museum regularly hosts artist takeovers on Instagram. So, you learn more about the creators of the work:
View this post on Instagram
This type of content feels authentic and genuine. It doesn't always have to be about SEO, demand generation, or inbound marketing. Sometimes, it's just about letting your audience get to know you. The less staged, the better.
2. Be social on social media
You might have the slickest website design in your industry. But your social platforms don't need to be the same. They're a chance to be a little messier. To be funny (if you can.) Less polished.
Don't just use social media marketing for PPC (pay-per-click ads). Be present. Instead of only sharing company updates on LinkedIn, engage with other people's posts. Take the opportunity to show off your brand's personality by getting involved in the community of each platform.
Reply when your audience mentions you:
WHY NOT, DANIEL??

— Cards Against Humanity (@CAH) October 11, 2022
Ask your followers silly questions. Encourage engagement with polls. Respond to their responses.
not to be the drama but…candy corn?

— Target (@Target) October 10, 2022
Social media is where people go to be, well…social. Not to have blatant sales-focused content shoved in their faces all the time. H2H marketing is supposed to build relationships between your team and target audience.
Here are some tips for human-to-human marketing on social media:
Be transparent and honest

– don't be phony and stay true to your principles

Don't rely on automated replies

– have real humans respond and talk to users individually

Get involved in trends

– don't be afraid to get silly on TikTok and other platforms

Craft a unique brand voice

– use

conversational copywriting

to relate to your audience

Tell stories

– whether it's live on Instagram, in a Twitter Thread, or a Facebook caption
Toby Howell runs Morning Brew's Twitter feed. After a few years, he's now almost as big a name as the brand itself:
Hey Brew Crew it's Toby

I never address you directly but desperate times call for desperate measures

I may have promised my boss (@austin_rief) that we'd get to 100K followers by tomorrow at 5:43PM

he's quick to fire ppl over Twitter so plz RT + follow so I can keep on tweetin

— Morning Brew ☕️ (@MorningBrew) November 25, 2020
You want to give people value without asking for anything back. Engage as much as you can. Introduce the team member typing. Scan people's feeds and write a personalized comment from what you learn. Bring the "social" back to social media marketing.
3. Stand up for what you believe in
Marketing today isn't about staying out of divisive topics. Consumers (especially Gen Z and Millennials) now expect companies to have opinions on important issues. But why?
Well, 71% of consumers want to buy from brands that align with their values. While 88% of employees believe it's no longer okay for companies just to make money. They have to positively impact society too.
Brands are uniquely positioned to drive shifts in consumer behavior. But it's how you use that power that counts.
When President Trump temporarily closed US borders to refugees in 2018, Airbnb aired this ad 9 days later at the Super Bowl:
"We believe no matter who you are, where you're from, who you love or who you worship, we all belong. The world is more beautiful the more you accept."
It showed where the brand stood on the issue of race and diversity. Plus, made their political stance very clear.
Patagonia are environmentalists at their heart. This isn't greenwashing. They practice what they preach at every turn.
They've got DIY guides on their site to patch and repair their clothes (instead of buying new ones.)

All content sheds light on sustainability issues, climate change, and how to help.

They tax themselves with a self-imposed Earth tax (1% for the Planet) which supports environmental nonprofits working to fight global warming and pollution.
Their billionaire owner even went as far as to give the company away recently to a "uniquely structured trust and nonprofit" to ensure all profits go towards saving the planet.
It can be risky. Those who don't share your views might stop supporting you. If you're worried, don't be too extreme. Show the positive impact you're making. Help people feel like they're doing good by supporting you. 
Empathy is one of the most unique human traits. If your business can display and encourage that, loyalty and retention will organically happen.
4. Create unique experiences with a human touch
The Ritz-Carlton knew this guest was in town for the Yankees game. They also found out his wife was gluten-free from a conversation with the bartender. Result? This room delivery 30 mins before heading to the game (which they also knew because reception had asked when they'd be leaving.)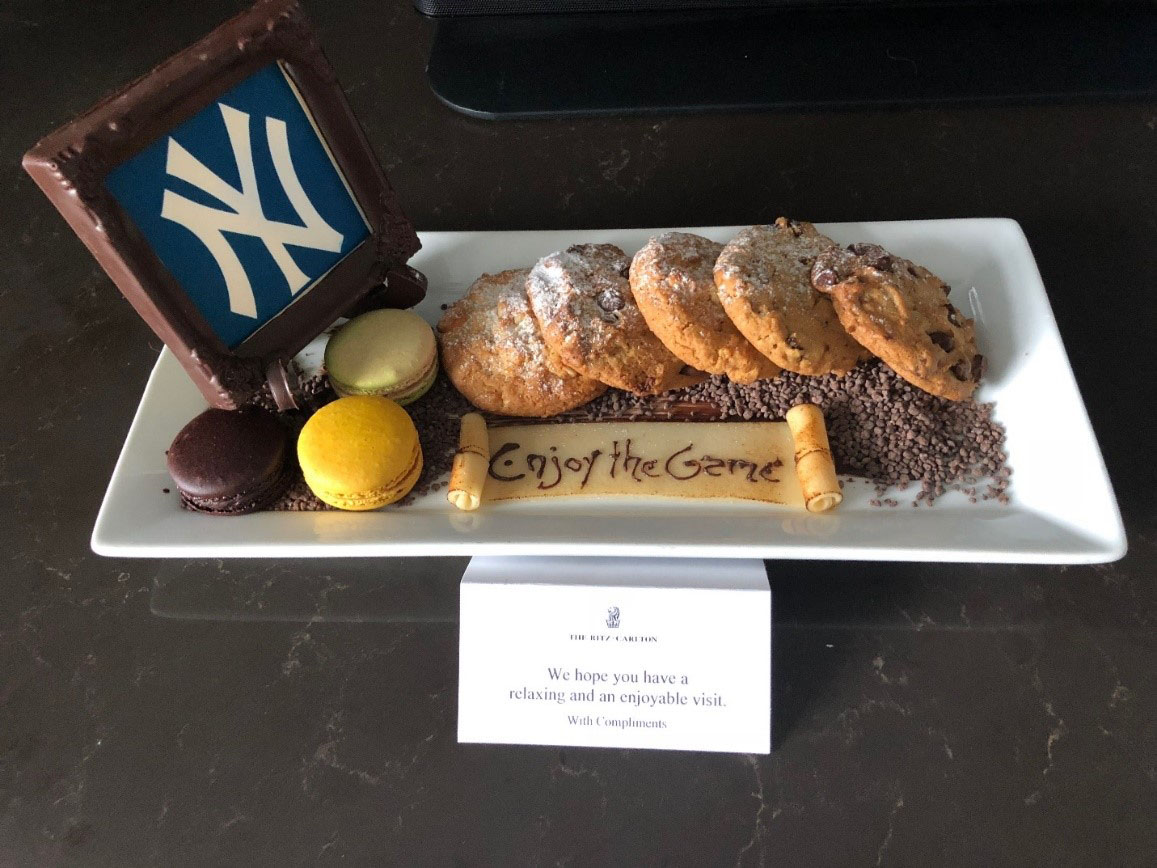 A chocolate-encased Yankees logo. Cookies and gluten-free macarons. Plus, "Enjoy the game" written in chocolate on a wafer scroll. Completely unexpected. Totally personalized. Extremely thoughtful and human.
The Ritz-Carlton are known for exceptional levels of service. And this was one of many welcome surprises for the same guest. But what if you don't see your customers face-to-face?
WordStream had an easy idea. They started sending out welcome t-shirts and postcards to new clients who loved it: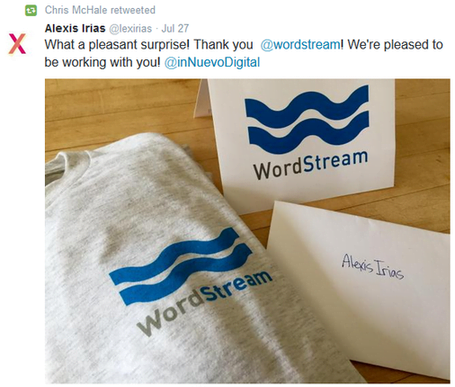 Lemonade insurance got the whole team involved and sent a loyal customer a birthday message and photo. Then an actual cake!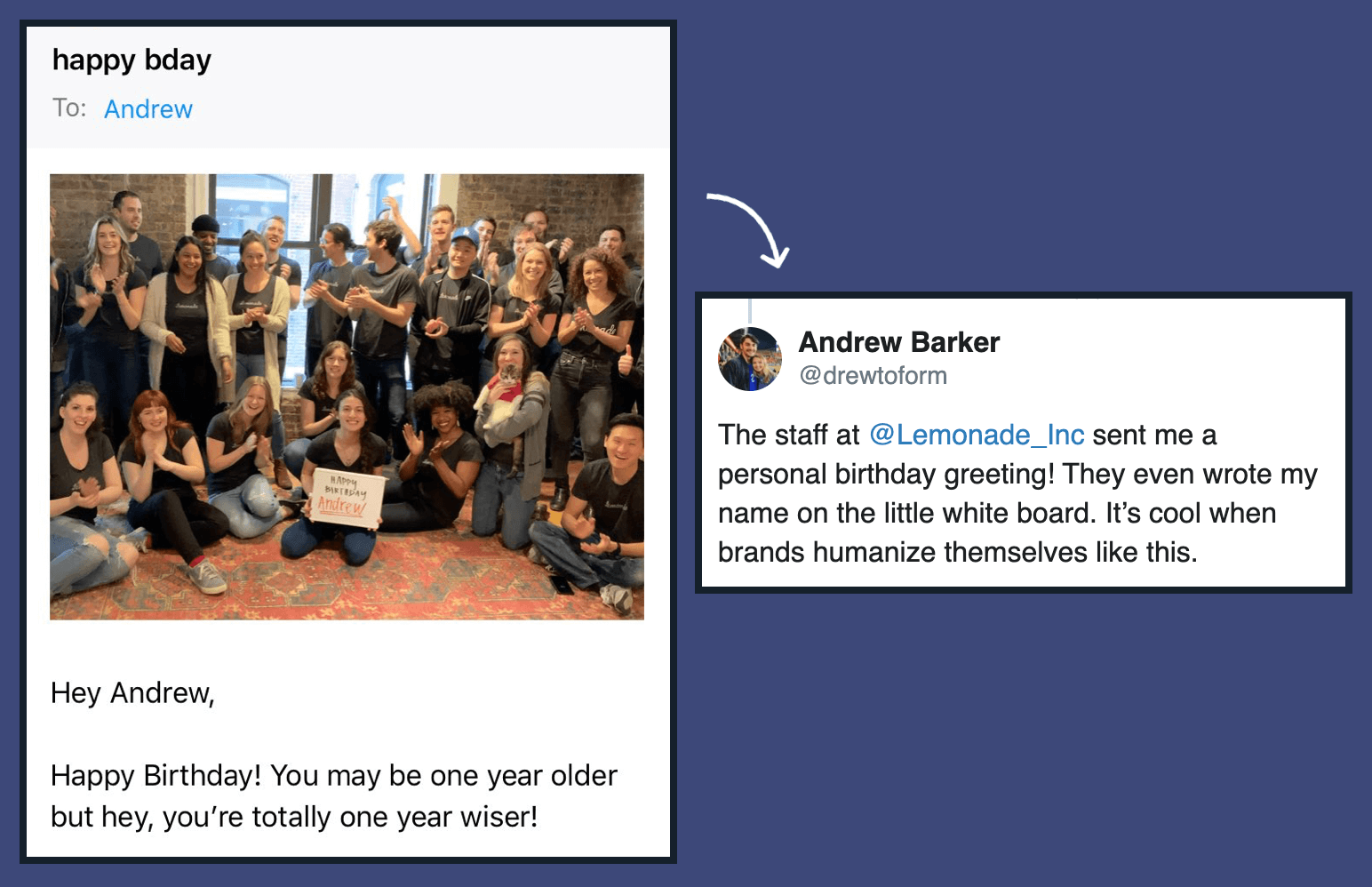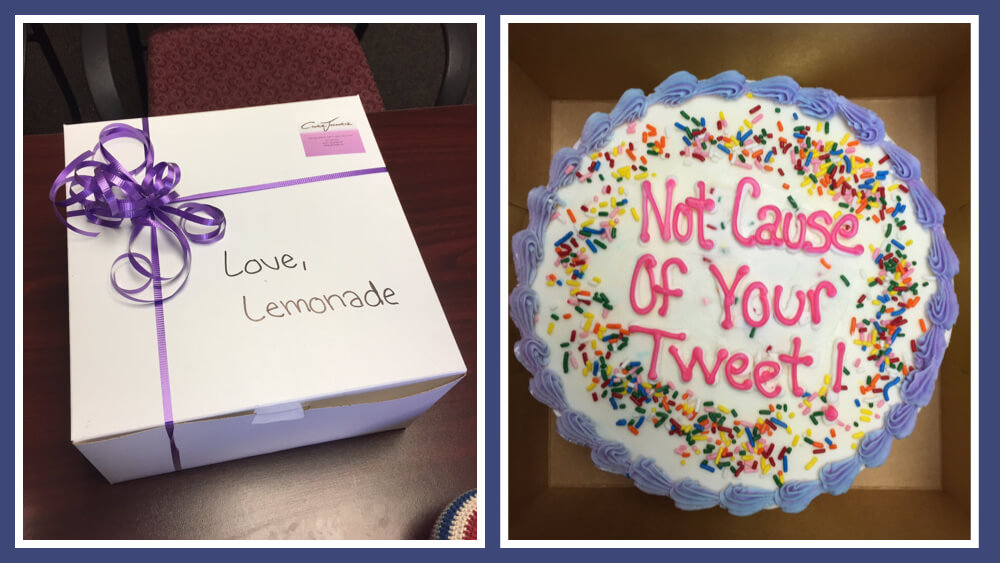 If you're a digital company, you'll need to put in more thought. How could your UX (user experience) or buyer's journey be more humanized? Which touchpoints can you get more out of? You can start by using purchasing decisions and audience research to uncover specific interests. 
Say you've seen a customer has been buying a lot of Stranger Things merch. You could send them an email asking about their favorite episode alongside some new products they might like. Or link them to a forum you found for fans that they may not have heard of.
The only way creating a unique experience works is by starting a conversation. Ask your customers questions that can help you personalize their experience. Then take it a step further and put effort into humanizing it. Show it's not just an automated email or letter. Real thought has gone in. That's how to stand out from your competition.
5. Don't be afraid to be imperfect
Your marketing campaigns don't always have to be highly polished and edited. This video from Cognism shows how you can get your message across and still keep it down to earth:
Your customers can also be some of the greatest sources of H2H content. And you don't even need to spend time or money on this strategy. Simply use user-generated content (UGC) alongside in-house shots and graphic design. Because consumers are 6x more likely to make a purchase from a product page that includes social media pictures. 
This more relatable imagery has an impact because it feels more authentic. I love to look at UGC when it's included on eCommerce sites. Because it lets you see the product in the wild. With no professional editing or studio lights.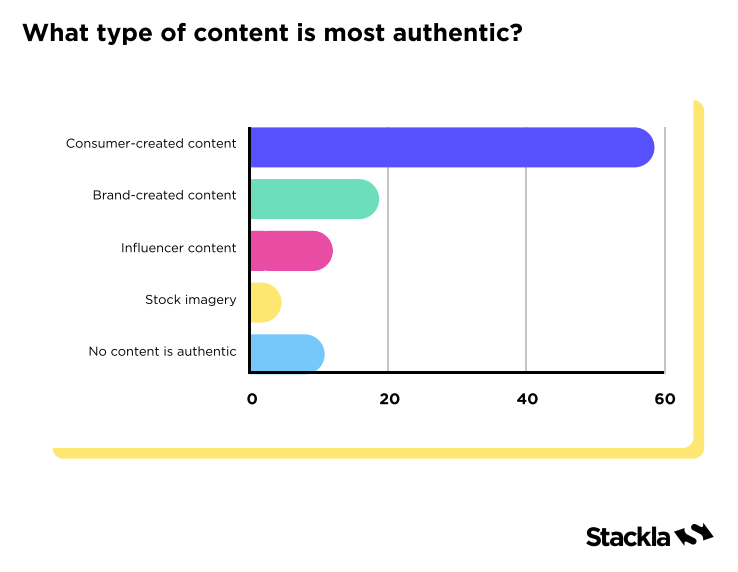 It doesn't always have to be visual, either. Ask for testimonials and research case studies too. Use real people's experiences and show how your service has helped them or how you've improved since.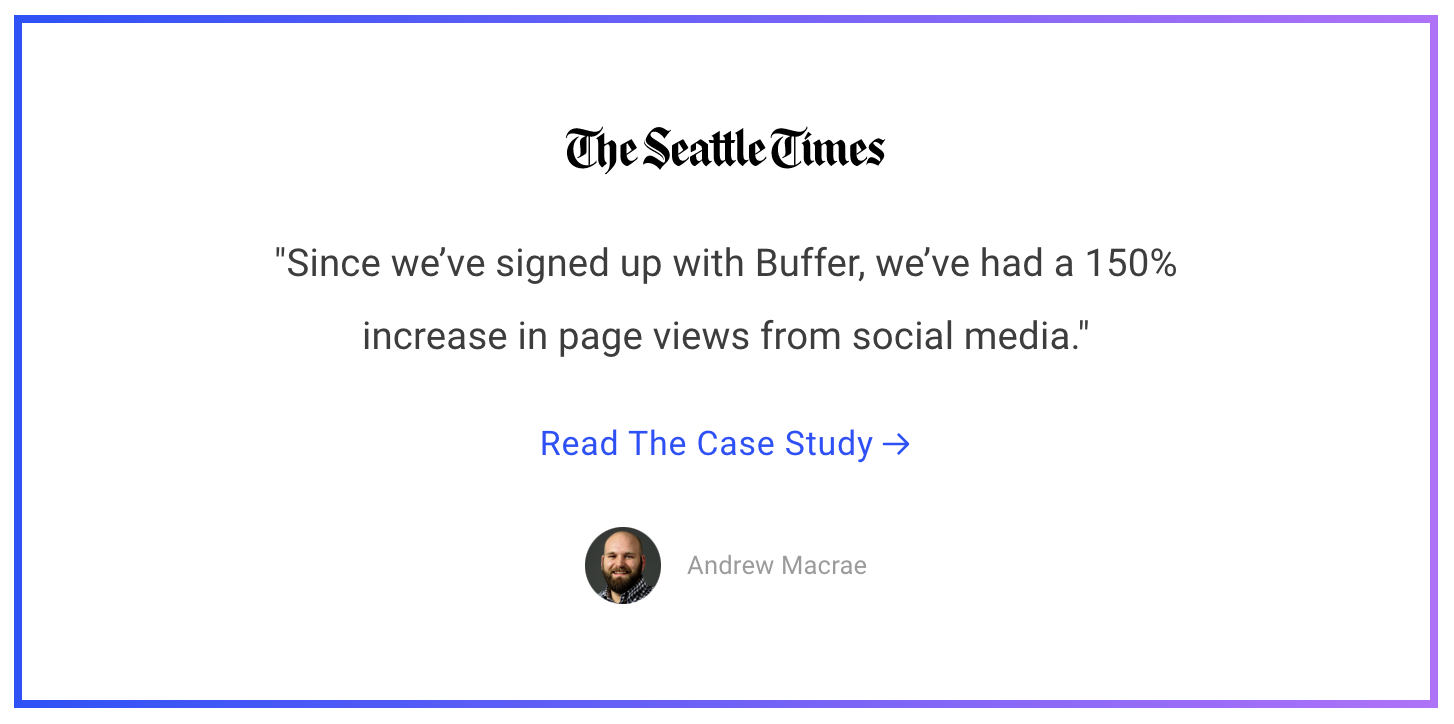 H2H marketing is about the unexpected
H2H marketing is not only about making people trust you. It's about surprising them with extra effort. Consumers expect their sales emails to be personalized now. What they don't expect is a real person to have done some digging and tailored their response with something out of the ordinary.
You don't have to start humanizing marketing with a huge gesture. Why not send a message to your customers introducing yourself? Or add/update your About page. Attach a photo. Make it light-hearted or even a bit silly. Then put some time into planning a long-term human-to-human strategy you can stick to.
If you'd like some help, why not book a call with us?