Are you continuously checking your page views and feeling disappointed with the results? We get it. You've spent hours crafting the perfect blog post, so it can be incredibly disheartening if no one is reading it.
Rest assured—more often than not, underperforming content is not a negative reflection of your writing ability. In fact, the reasoning behind a lack of views is usually due to an unfocused strategy or misguided design choices. 
In this blog, we take an in-depth look at seven of the most common reasons nobody is reading your content and provide helpful solutions to ensure your content is read. 
The top reasons your content is not getting noticed 
Here are our top reasons that your readership is neglecting your content. We will explore these issues in detail and find the perfect solution to secure the page views you deserve. 
1. Content oversaturation
The internet is oversaturated with too much content. Don't believe us? Take a look at these startling statistics:
With these in mind, it is no wonder that so much content remains lost in the endless glut of articles and blogs. How do you combat this sudden influx of competition trying to capture the attention of your target audience?
 Our solution is to write about a niche within your industry. And to do this, we want to recommend these essential tips:
Software: Use tools such as Exploding Topics and Google Trends to predict future trending topics

USP: Think about what is unique about your product or brand in comparison to your competitors

Personalize: Incorporate your own interests, passions, opinions, and beliefs into your writing to create a distinct voice

Audience: Invest in audience research to find out the pain points and queries that your target audience desire answers to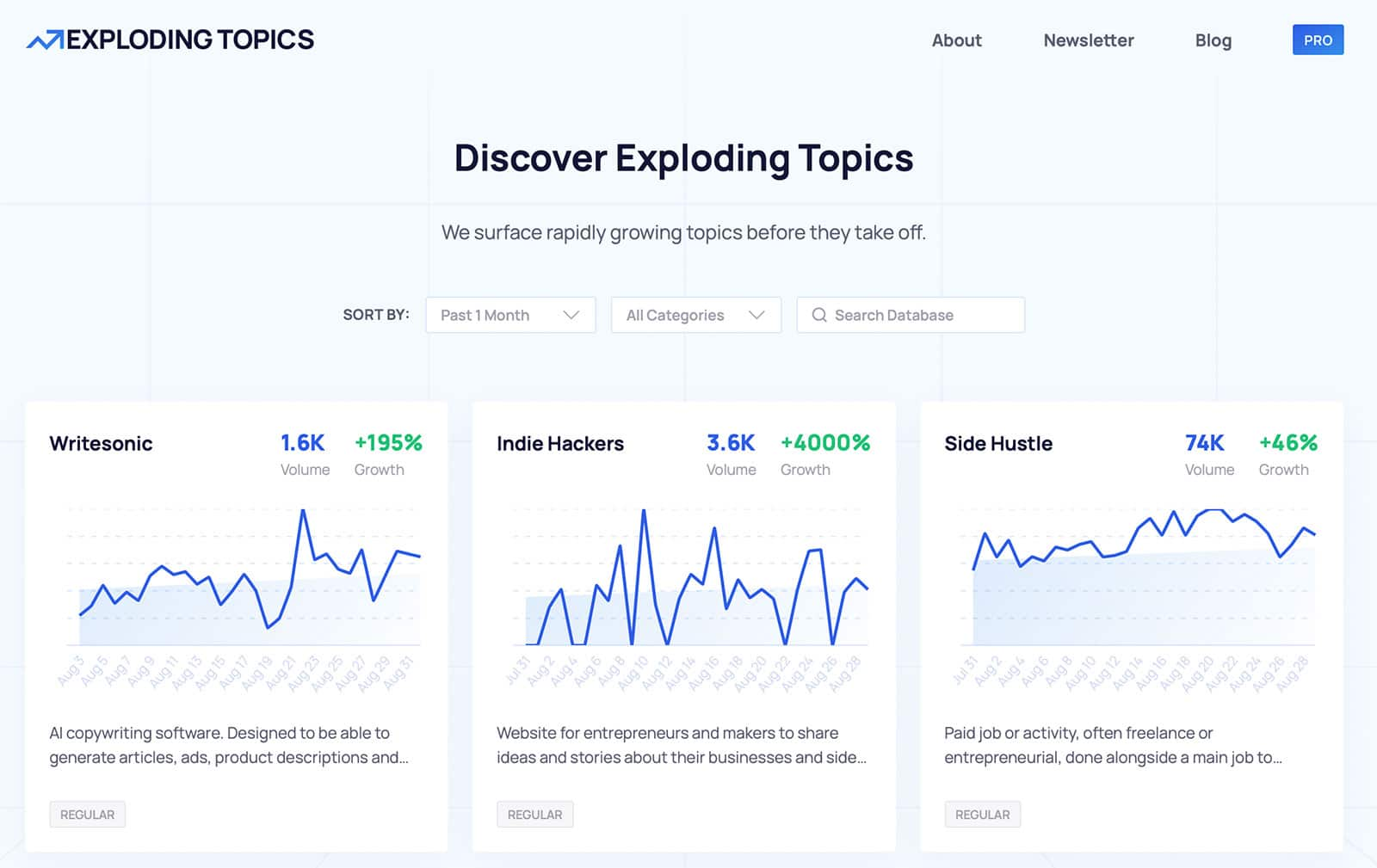 2. Low readability
The urge to overstuff your content with fanciful phrasing and technical jargon is understandable. After all, you want to sound intelligent and pioneering in your area of expertise.
However, it turns out that this could be detrimental to your level of views and engagement. Semrush examined over half a million articles and found that most of the highest-performing content had either a standard or fairly easy readability level.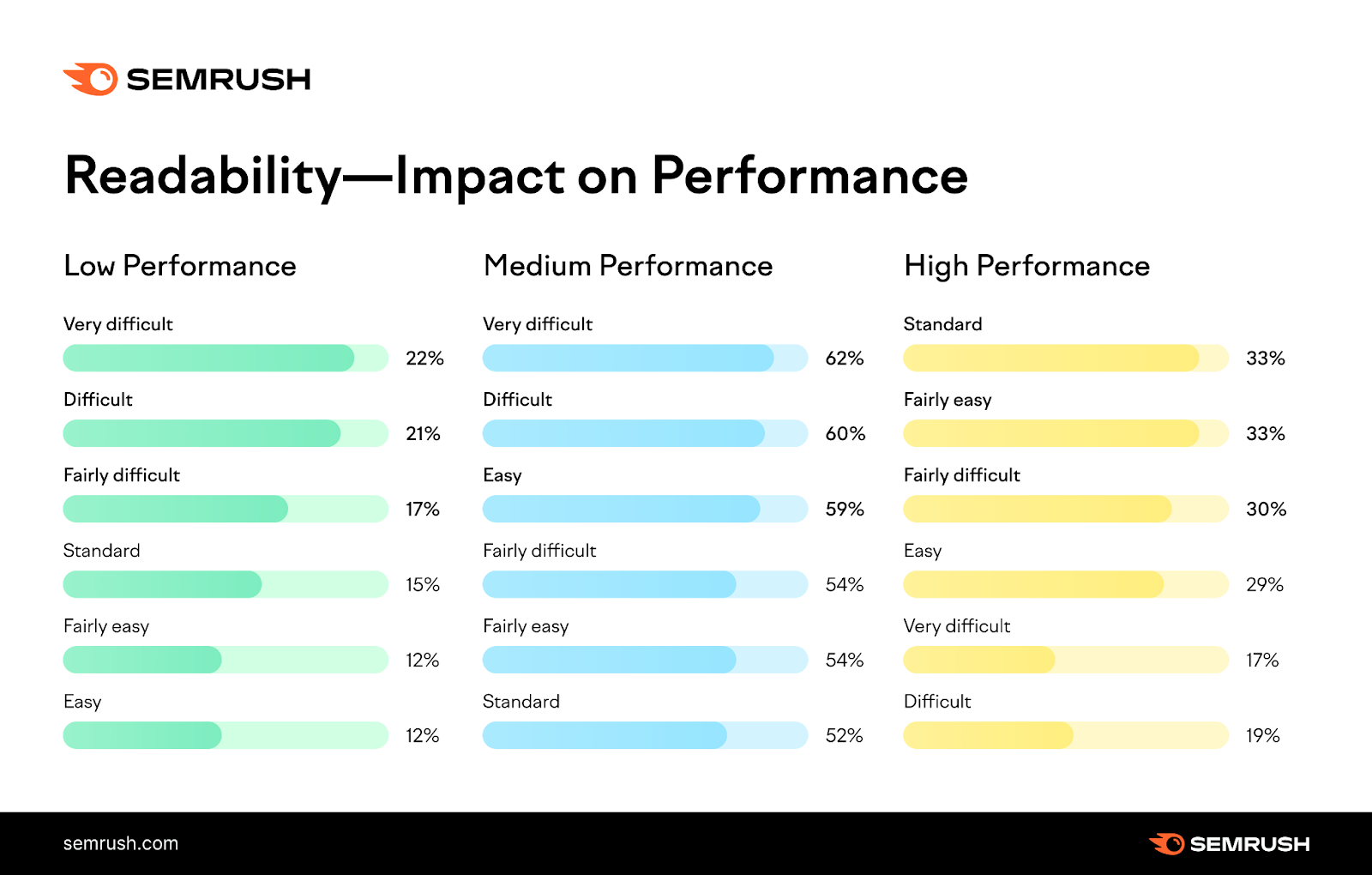 The most common method to measure your readability level is to use the Flesch reading ease test. This is based on the formula below, but countless free tools will do this complicated math for you, including Readable and WebFX.
Once your content has been assessed and graded, look at the graph below to see how easy it is to read. In an ideal world, we are looking for a score of at least 60+ to make your content approachable.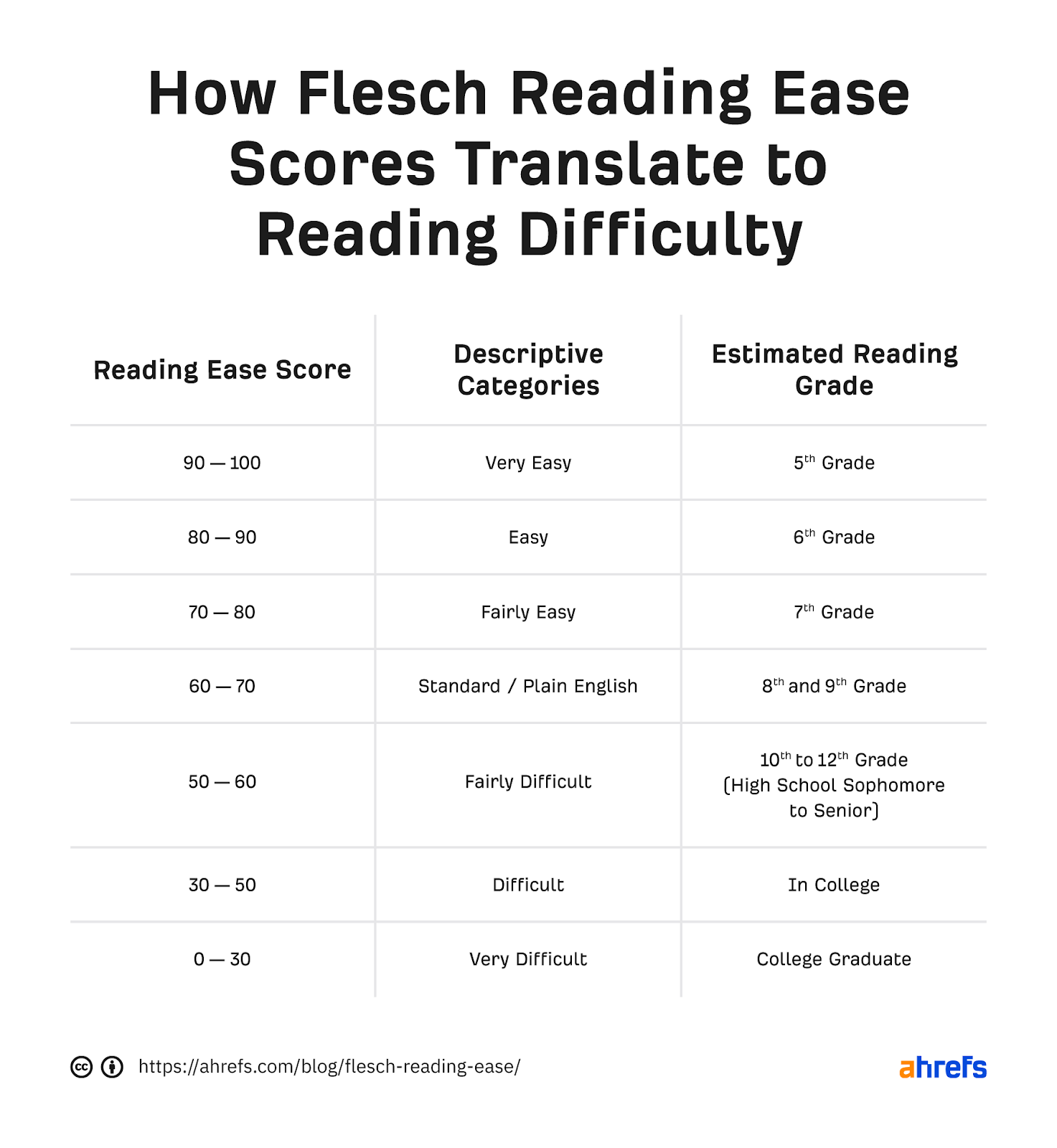 Struggling to hit that 8-9th grade sweet spot? Here are a few handy pointers:
Use short sentences:

We all love to use commas and conjunctions to extend sentences into long, rambling prose to impress our readership. But sometimes, the shorter a sentence is the better.

Don't use jargon:

Do not get bogged down in using technical jargon and complicated words. Instead, use simplistic language with as few syllables as possible.

Avoid the filler:

Modifiers have a time and place, but fantastic content writing is all about precision. Cut down on the filler to make readability a breeze.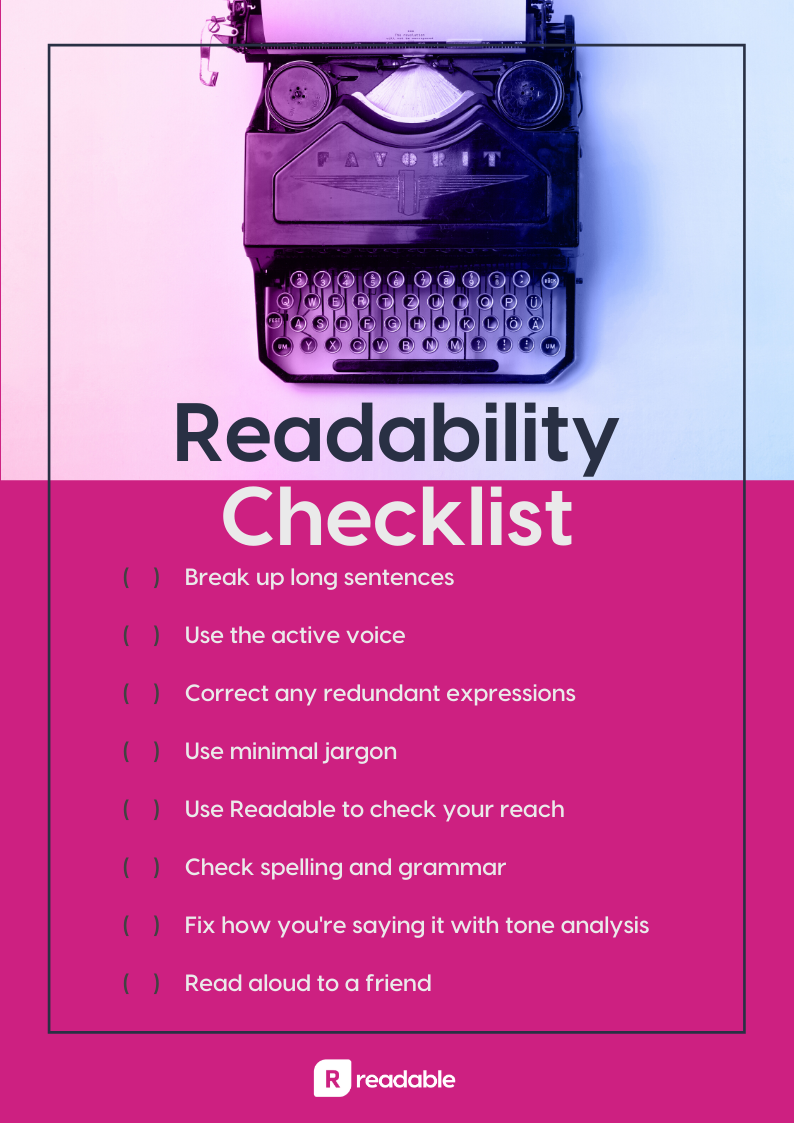 3. Minimal content
Are you only publishing the odd one or two blogs every couple of months? Unfortunately, that is simply not nearly enough.
A recent study by HubSpot found that to optimize website traffic; small blogs should publish about 3 to 4 times a week, while larger blogs should aim for between 4 to 5.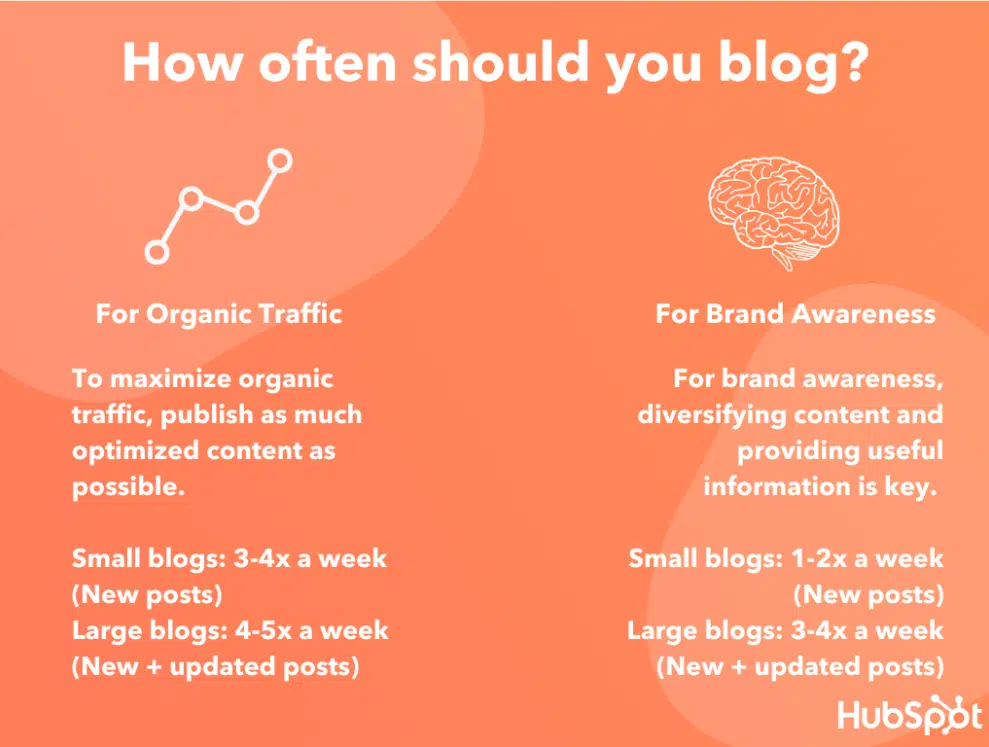 This may seem like a mammoth undertaking, but we want to share our top tips for reaching this goal: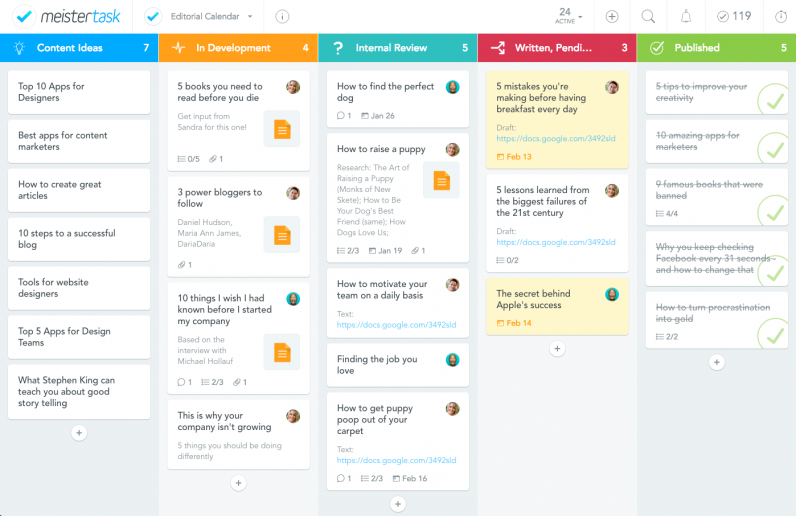 4. Lackluster imagery 
Nothing is more unappealing to a reader than being faced with a sheer wall of uninterrupted text. Just take a look below and compare the images. Which piece of content seems more visually appealing to you?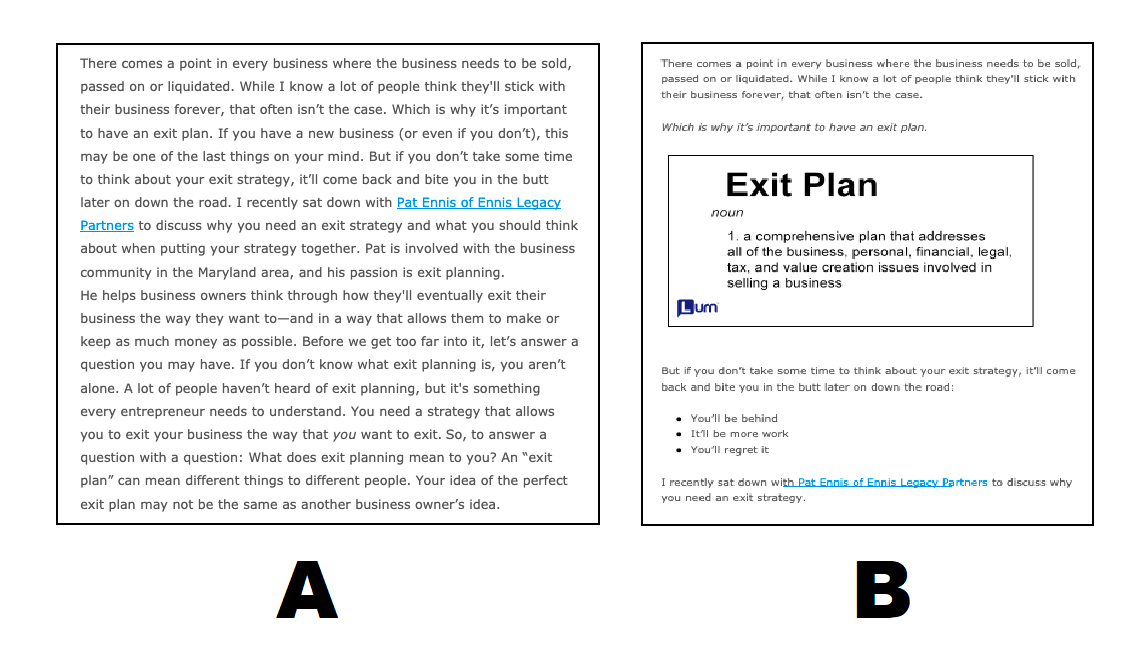 If you picked option B, you are not alone. It is estimated that content that utilizes colored visuals will increase the audience's desire to read the article by 80%.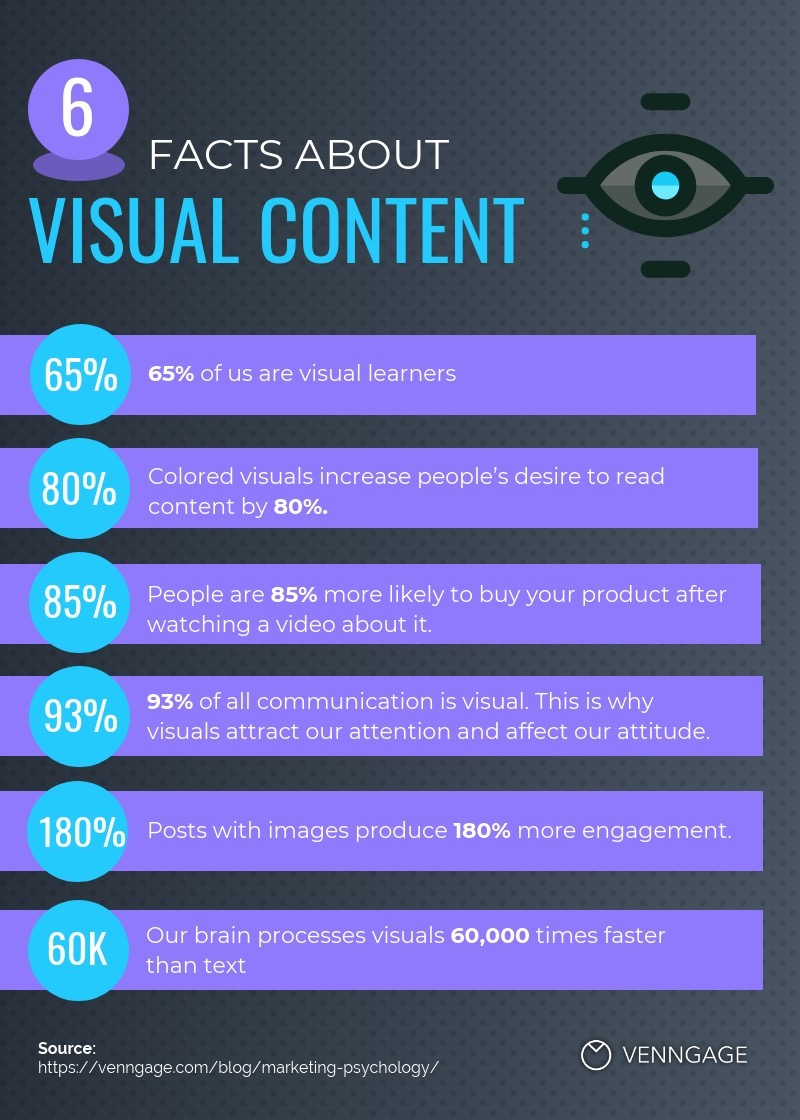 If you want to make your content immediately impact your readership, then use these four brilliant solutions now:
Visually appealing:

Using dull and generic imagery can disengage an audience quickly. Use diverse and engaging visual content that really stands out amongst your competitors to make your content more attractive.

Find the correct ratio:

Overusing imagery can make the content seem chaotic and confusing. On the other hand, a lack of visuals can cause blogs to look sparse and bareboned. It is recommended that the perfect ratio is to use one image for every

150-350 words

.

Use shareable content:

We all have inserted a generic stock image to bulk out a blog or article. But these realistically are not valuable content. By using graphs, charts, statistics, and infographics, we encourage consumers and fellow bloggers to share our content with the masses. 

Create your own:

We understand how tempting it is to source and share visual content from external sources. However, designing your own imagery gives users a valuable reason to consume and share your content.
5. Not SEO-friendly
If you use Google to search for any term, you will generate countless results presented on thousands of pages. Just take a look at the number of results when we searched for 'SEO'.

Shockingly, only 9.37% of online content receives traffic from Google. That means an incredible 90.63% of all websites are not effectively using the world's biggest search engine to generate views.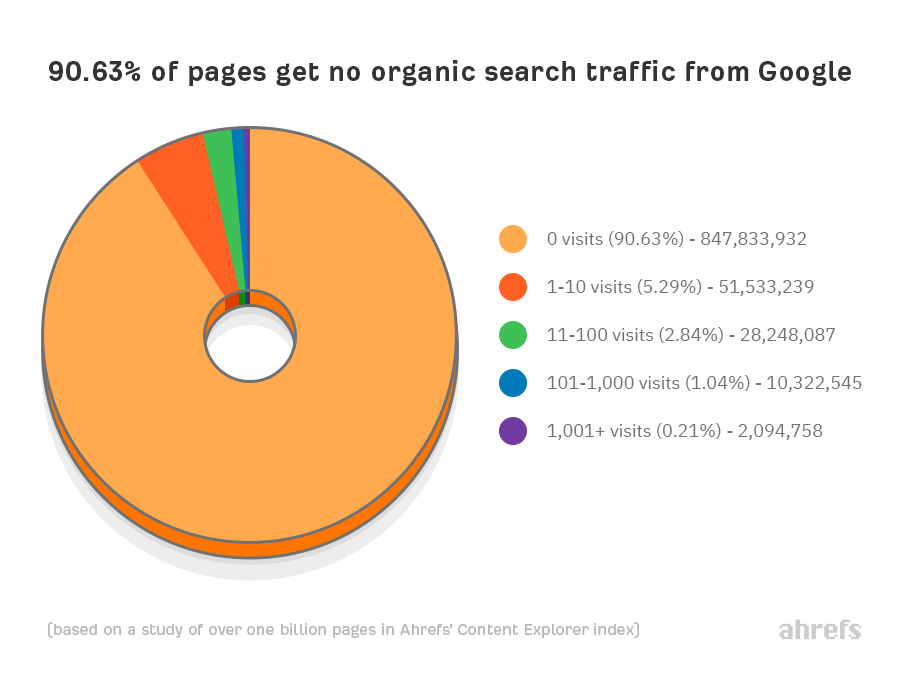 To get your content noticed, you will need to rank highly with search engines. It is believed that the first Search Engine Result Page (SERP) will receive about 95% of total web traffic. 
To do this, take a look at the below Search Engine Optimization (SEO) techniques guaranteed to make your content climb the rankings: 
Keyword rich:

Use software such as

SEMrush

to identify the main keywords that are associated with search queries you want to rank for. Once you have established these terms, include them throughout your content to improve your ranking. 

Strong Metadata:

Make sure to incorporate eye-catching meta titles and descriptions to entice readers to your content. It's also important to include the keywords you wish to rank for in this metadata to boost ranking. 

Acquire backlinks:

Backlinks from external websites act as a positive referral for your content to search engine algorithms. This means that your content is much more likely to rank higher in SERPs. Our top tip to generate backlinks is to become a valuable source for fellow bloggers. To do this, incorporate unique statistics, infographics, and assertive quotes that beg to be referenced and shared in external content. 

6. Poor promotion
Take a moment to think about the latest blockbuster. These films often have an absurd budget, incredible star power and immense hype.  However, studios will still spend a huge amount of money promoting these films with billboards, trailers, press tours, and adverts. 
There is a misconception that great content will automatically generate views and engagement. Unfortunately, this is simply not true. You can write the highest-quality blogs and articles on the web about your niche, but without a solid promotion strategy, your content will always underperform.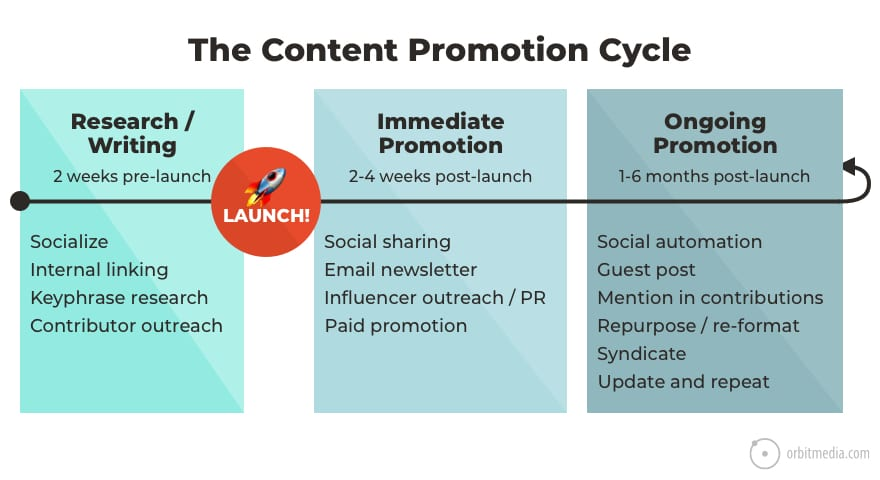 We believe that the following solutions will land your content in front of your target audience: 
Promotion tools:

There are a few fantastic services that will minimize the stress of content promotion by doing the hard work for you.

Quuu Promote

is an exceptional tool that will promote your content to relevant users who will share your content across social media. 

Embrace social media:

Over

4.76 billion people

, which equates to 59% of the world population, now use social media. Therefore, if you do not utilize social media channels to promote your content effectively, you neglect a massive potential audience. So, join LinkedIn, Twitter, Instagram, TikTok, and Facebook now to realize your content's potential fully. 

Repurpose content:

If a piece of content is underperforming, then it may be time to consider repurposing it. This involves transforming content into a different medium, for instance, changing a statistic-filled blog post into an infographic. 

Influencer outreach:

Reach out to influencers and thought leaders to inform them that you have referenced them in your content. These individuals may then share your content with their wealth of followers. The best method to do this is to use tools such as

Mentioned.ai

, which will comb your content for mentions of influencers and contact them via email.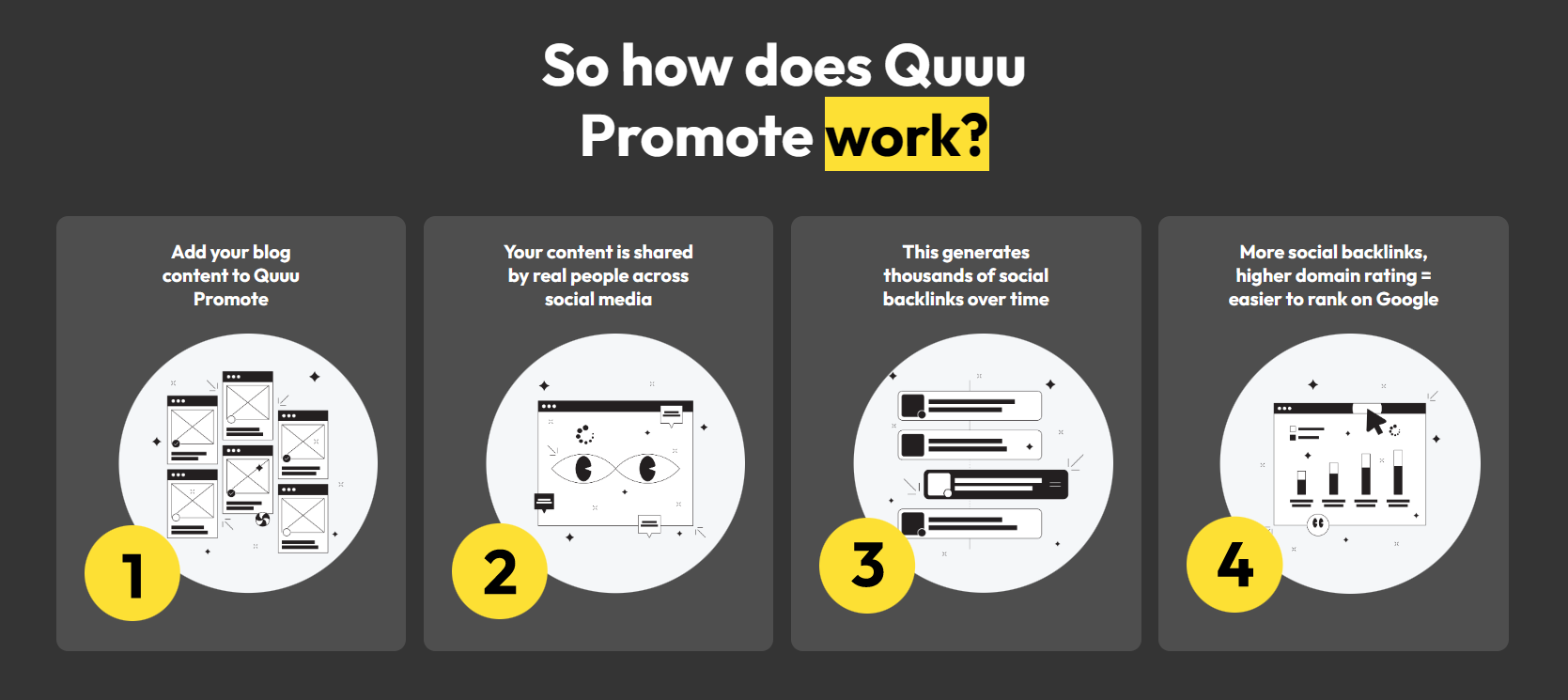 7. Lack of audience research
Incredibly, 65% of marketers do minimal to no audience research. This means that the majority of companies do not have a solid idea of what content will appeal to their target audience. 
Yet 80% of marketers concede that audience-driven articles are much more effective than generic content. And 51% of consumers are frustrated that companies send too much irrelevant content.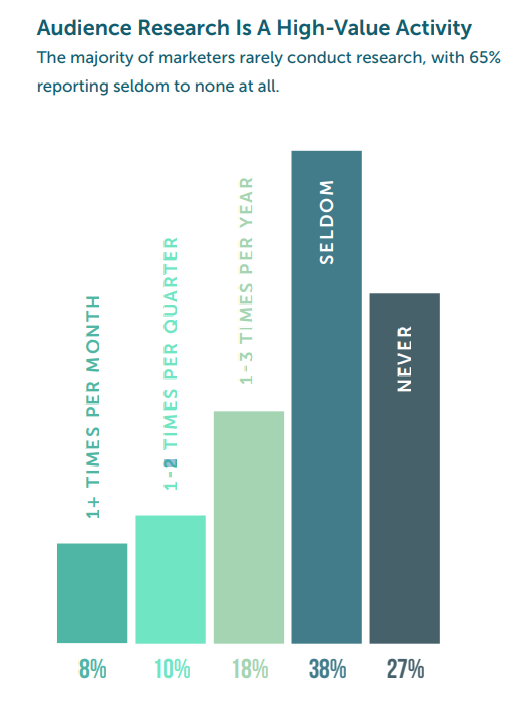 Our solution is to perform in-depth audience research by sending consumer surveys, utilizing insight tools to monitor metrics, creating a brand persona, and tracking social media feedback.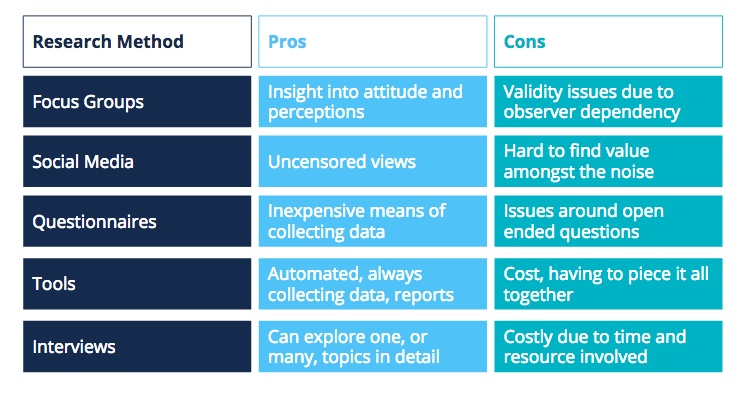 By conducting audience research, you will be able to:
Find the correct tone and voice for your content

Recognize the main pain points that your demographic need a solution to

Create a brand persona that will allow you to understand your average consumer

Identify topics of interest that can be used as content
What next?
If your content is not being read, It is time to take action now.
Implement some of our helpful suggestions to reinvigorate your content. Then, sit back and monitor the metrics to see the results for yourself.
Need a hand in content strategy? Book a session with us today!