2022 was a doozy.
We became a "real agency" — whatever the hell that means.
We hit the milestone of £1M annual recurring revenue (ARR) — and then promptly dipped below that mark. Our goal for 2023 is £1.5M ARR.
We more than doubled the size of our full-time team — from roughly 4 to 9 FTEs by year's end.
I'd be lying if I didn't convey feeling a bit burnt out at the end of the year. I'd be lying even further if I said I wasn't worried about meeting payroll for the entire year to come. But that's what we signed up for when we decided to start an agency (in the middle of a pandemic).
It's been a wild ride and I've learned more about myself and leadership generally than I've even had time to process over the short two-week respite during the holidays.
I'll try to sum up an entire year's worth of wins and lessons below. This is my first year-end review as an agency owner, so bear with me!
How we helped our clients grow
We were clear-eyed about how we wanted to end 2022: With some valuable case studies in hand.
"We need to prove our worth to future clients by doing right by our current clients." That was the mantra.
Doing so involved hiring the best team, investing in tools, and building the right systems to deliver high-quality results on a regular basis.
We helped Oyster
go from soonicorn to unicorn
🦄 
Oyster placed faith in us quite early in our agency journey.
They took a bet on a new, remote-first agency run by a (somewhat reformed) digital nomad employing (at that point) mostly freelancers flung across the globe. 
It was, if nothing else, on-brand.
I'm happy to say that we delivered. 
From ranking #1 in the SERPs for hot topics with valuable search intent such as "Mexican labor laws" to co-creating thought leadership pieces on remote work for their leadership, we served as a major part of the content engine that drove Oyster's ascent.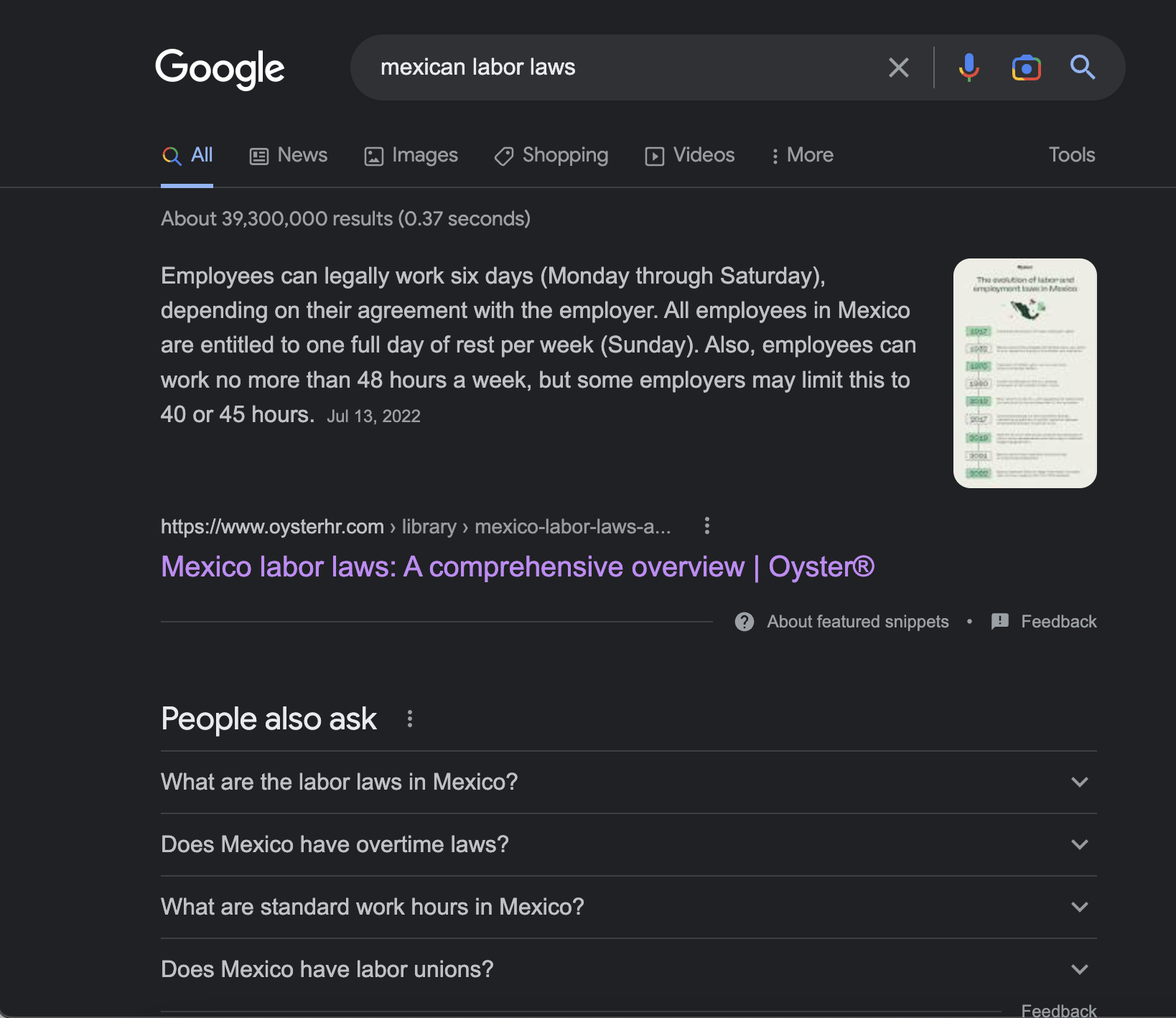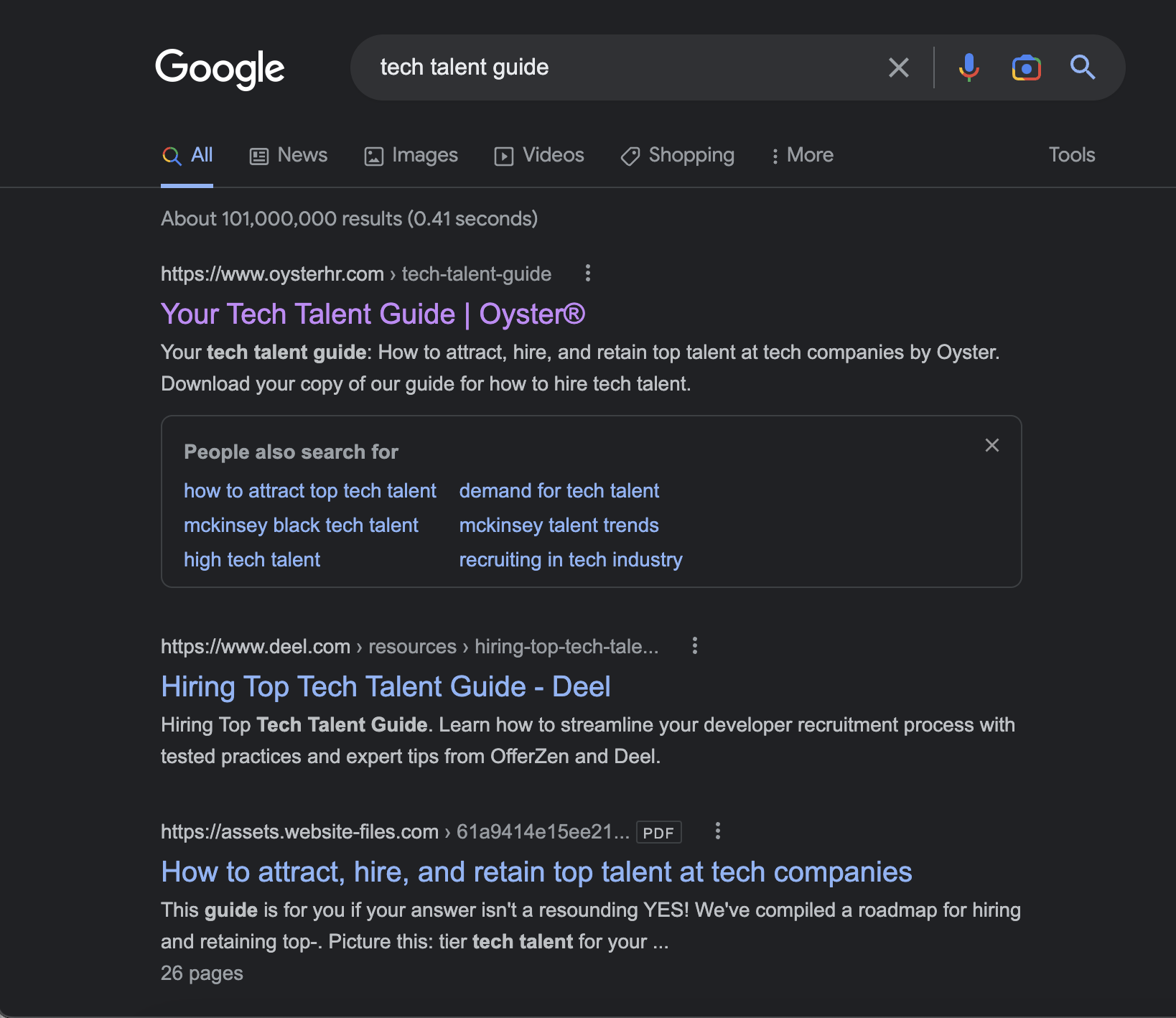 Looking back, Oyster is the client, more than any other, that allowed us to earn our stripes in the world of content marketing.
It's difficult to express just how thankful we are for that opportunity to run alongside…well…speedy unicorns!
We helped Progression
2x their organic traffic
📈 
Then came Progression, helping us solidify our experience in the noisy world of HR Tech marketing. 
It's a crowded space, and competition is fierce — so ranking for HR Tech-related terms is about as easy as beating Usain Bolt in the 100m sprint.
But we had done it for Oyster, and we knew we could help Progression do the same. In the time we worked together, we helped Progression double their website traffic and rank for 2.5x more keywords.
Meanwhile, Progression's team grew to the point where they could handle their content marketing internally, and we sent them off into the world like proud, teary-eyed parents on their kid's first day of school. 
We helped Playbook
5x their monthly users
5️⃣❎
Playbook — a digital storage system for designers and artists — came to us with a task we couldn't resist.
The world of online storage is dominated by Dropbox — one of the first-ever SaaS unicorns — and Google Drive itself. 
Never ones to shy away from a challenge, we knew it would take more than run-of-the-mill SEO to help Playbook attract new customers (although SEO was definitely part of it).
Competitions and giveaways seemed like a smart way to drive organic traffic and create the sense of community Playbook was looking for, and we shouted about them far and wide across social media to drum up interest.
So far, we've helped Playbook 10x their organic website traffic and 5x their monthly users. Throughout 2023, we'll continue to solidify their content strategy across all channels and drive even better results.
We helped MDC build a new visual brand, revamp their website, and
reach hundreds of thousands of people across the US South
MDC is a nonprofit that works to drive equitable change in the US South. Things were going pretty well for them when they came to us, but they knew something wasn't working…they just couldn't quite put their finger on it. 
We ran our usual audits and identified some branding and website issues. We also realized MDC needed to build sustainable relationships with publication editors — these are a must-have in nonprofit marketing since public opinion can make or break an organization.
Then, we did something unusual: we helped them hire a Director of Communications. It might seem strange to involve a marketing agency in your hiring processes, but it actually made sense as it helped make sure we aligned on strategic priorities.
The design team spent months working with MDC to create a new visual brand identity and overhaul the website. Once that was ready, it was time to start driving traffic with content. 
We decided on a guest posting strategy to position MDC as a thought leader in the US South, and over the coming months, 11 of the 12 guest posts we pitched were accepted and published. That's a 92% acceptance rate!
The ten publications in which MDC content has been published have a combined circulation of over one million — thus helping MDC get its message to hundreds of thousands of people across the South.
We helped CORE Learning build a new visual brand and digital footprint (case study forthcoming)

CORE Learning is an equity-focused educator development organization in the US. Like MDC, CORE came to us for help with creating a new brand identity and rebuilding their website. 
In many ways, CORE is a dream client for LH. My background in the US education and nonprofit sectors and our experience working with edtech clients as an agency gave us a solid understanding of their work and target audience.
CORE has been operating for over a quarter of a century, so the rebranding process required a sensitive and empathetic approach involving lots of internal stakeholders. Our job was to help the client feel safe while pushing them to make bold choices. 
The result was a best-in-class (if you'll excuse the pun) logo and visual identity and a brand-new website that visitors love. 
The website launched in Q4 of 2022, and by mid-January 2023, we could already see the results. 
Page views were up by 207% compared to January 2022, page views per session increased by 122%, and the average session duration had soared to 191% more than the previous year. Plus, bounce rates were down by 19%.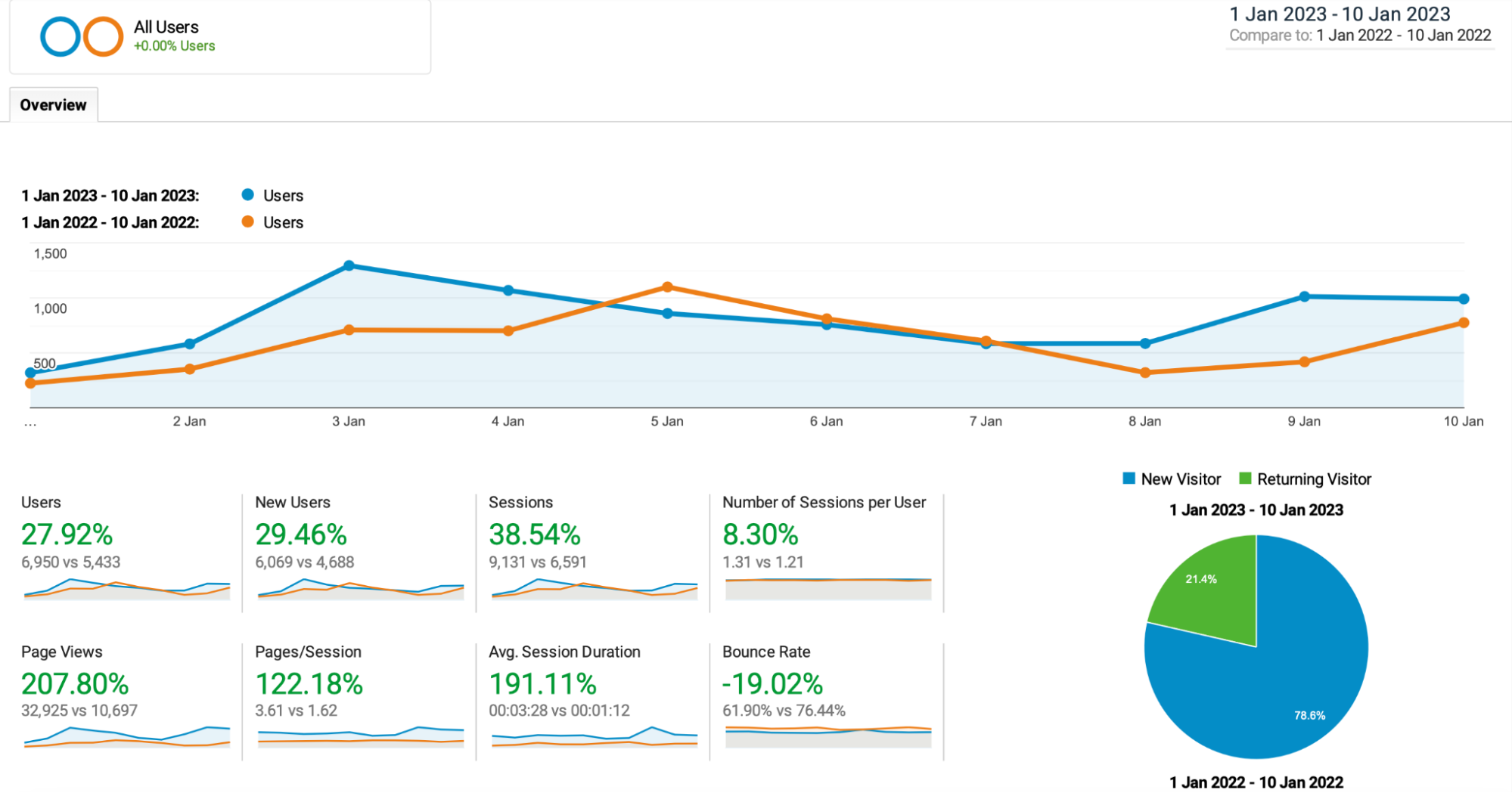 The CORE team was so happy they even asked us to build a new website for their sister company, Cal Curriculum. 
As 2023 kicks off, CORE continues to rely on us for all things content marketing. We're creating a whitepaper and other downloadable resources for educators and building a content strategy to drive traffic to the new-and-improved website. 
Helped Typed win Product of the Day on ProductHunt and gain hundreds of new subscribers through AppSumo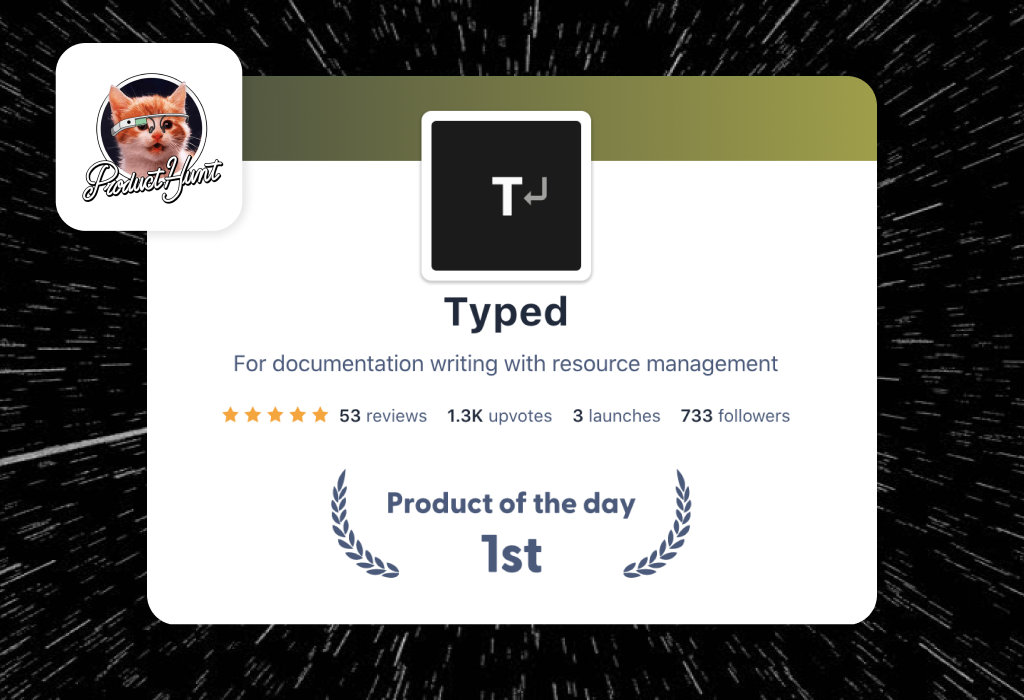 Typed is a productivity tool designed to be a single source of truth for team collaboration. The Typed team wanted help breaking into the crowded productivity SaaS market. 
During our time working together, we helped them win Product Hunt's "Product of the Day," and at the time of writing, Typed is in the running for a Golden Kitty award on Product Hunt (we've got fingers and toes crossed for them!).
We also helped them create a cool promo video and drive hundreds of new subscriptions through AppSumo. 
Building a better workplace for our literal humans
The bedrock of those client wins — a strong and growing team.
We've always been deeply committed to building a workplace where folks are treated well, trust and support each other, produce results for clients, and experience a little joy along the way.
Here's how we made that a reality in 2023:
We won Fridays
In June 2022, we jumped into the UK's four-day workweek trial program. 
All I can say is: So far, so good. 
The team loves it. Clients don't seem to mind (in fact, many of them said they aspire to try it!). And in many ways, it's made our team sharper with how they spend their time Monday through Thursday.
I often look back on this change and am somewhat in awe at how simple yet profound it has been. One can only hope that we're part of a larger movement to rebalance the scales in our modern economy.
We pivoted (back) to hybrid/mostly remote work
Coming out of the pandemic, we immediately jumped on one of those sweet deals going around among co-working spaces at the time.
We filled the space with four people, semi-consistently, only to realize that we just weren't making the best use of our funds with folks still working remotely the bulk of each week.
So we got rid of the office (again).
As our team grew, we realized we wanted a bit more facetime and that folks liked the flexibility of having a place to work from that wasn't their living room on occasion.
Then we found Hubble.
We're now operating a hybrid/mostly remote workplace in which each team member has access to co-working spaces near them on-demand (charged to the company account). We strive to get the team together in person a few times each quarter, which really helps with cohesion and collaboration.
We grew our team by 125% (4 full-time to 9 FTEs)
It's amazing what you can accomplish with a dedicated team.
As much as we love our freelancers (that'll always be a part of our DNA), we pivoted strongly towards a full-time team model in 2022. Especially whilst running on a four-day workweek, we realized that we needed deeper focus on our client roster from a committed team day-to-day.
So we hired two full-time writers, a content strategist, a new senior designer, and a new digital marketing manager.
We also hired two digital apprentices who serve as full-time team members while they are getting trained up (one now serves as our podcast producer and the other completed a General Assembly course on UX design).
We're so happy with this shift. Not just because it means bigger margins (it does), but mostly because it's just nice to come to work every weekday (except Fridays) to some friendly and familiar faces all working together for our clients' growth.
We became a global talent machine
We recruited two new talented writers, one based in Spain and the other in Zimbabwe.
We secured our first-ever visa sponsorship for one of our full-time employees originally from India (but living in Scotland at the moment).
We recruited a fantastic new team member (with big agency experience) based in Trinidad.
When our Creative Directors relocated to Taiwan, we made it work across the many time zones.
We brought in talented freelance UX talent from the US and Nigeria.
It turns out that a four-day workweek is a big draw for top creatives!
We brought the team together more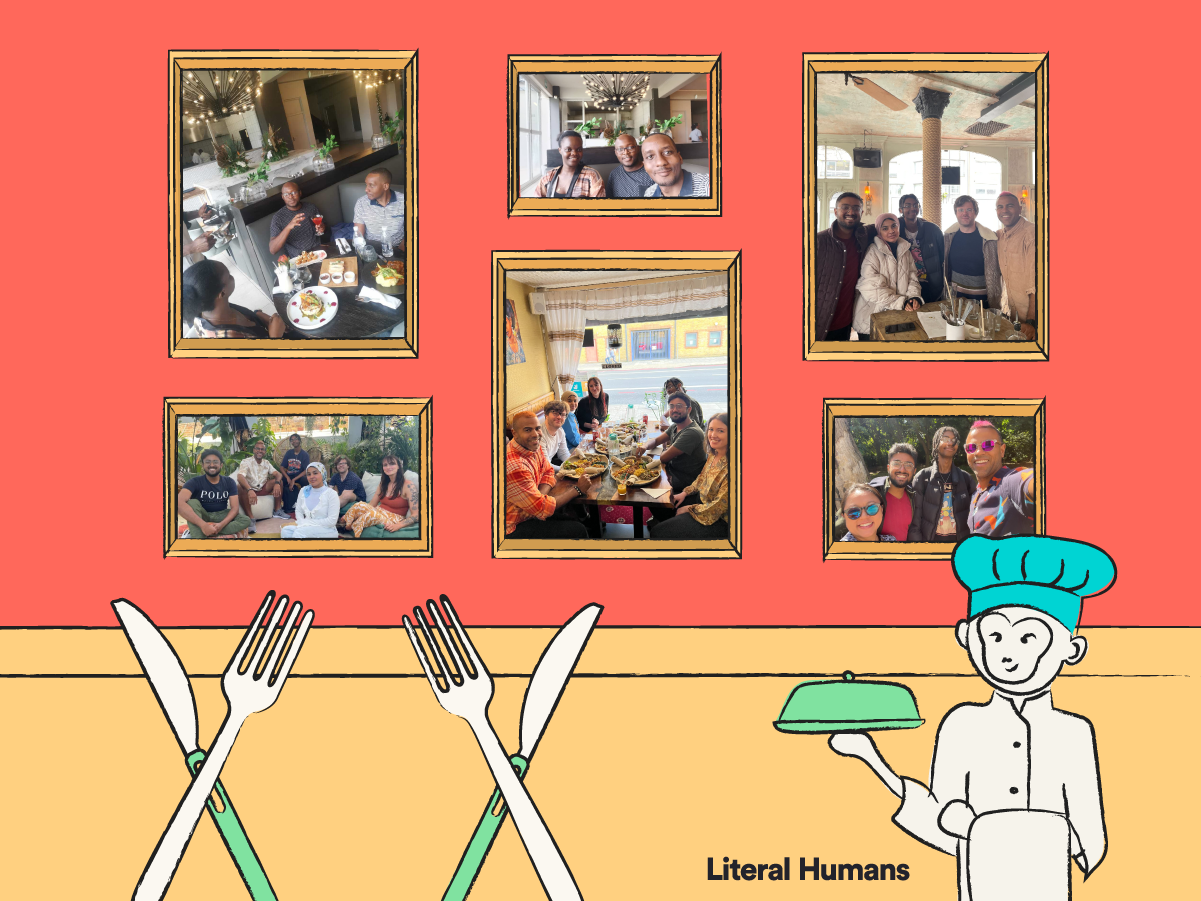 We tried new foods together.
Together, we toured the best (and worst) co-working spaces that London has to offer. (Spoiler alert: The host of the space is the key.)
We drank together and threw darts near each other's faces (but never at).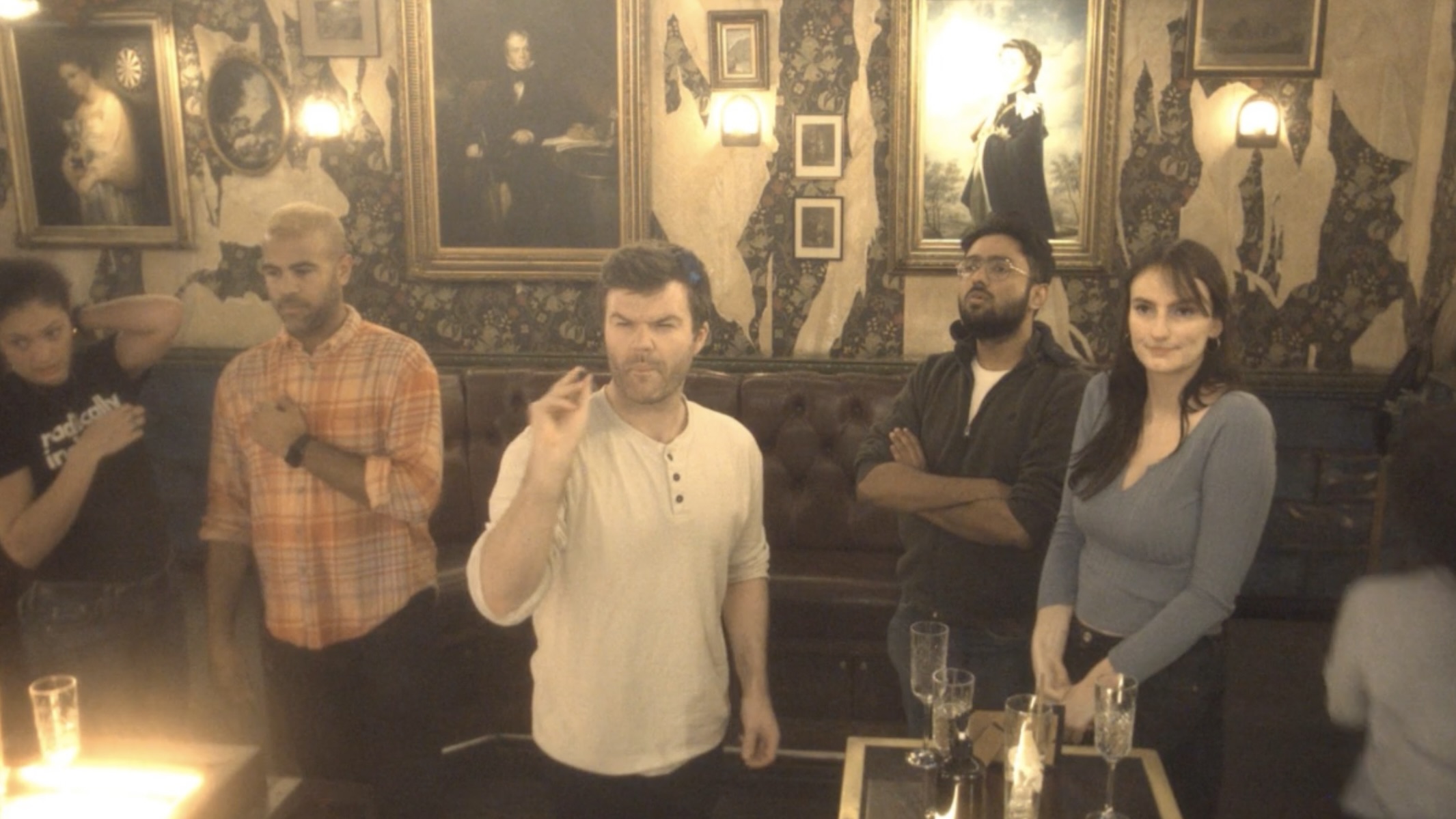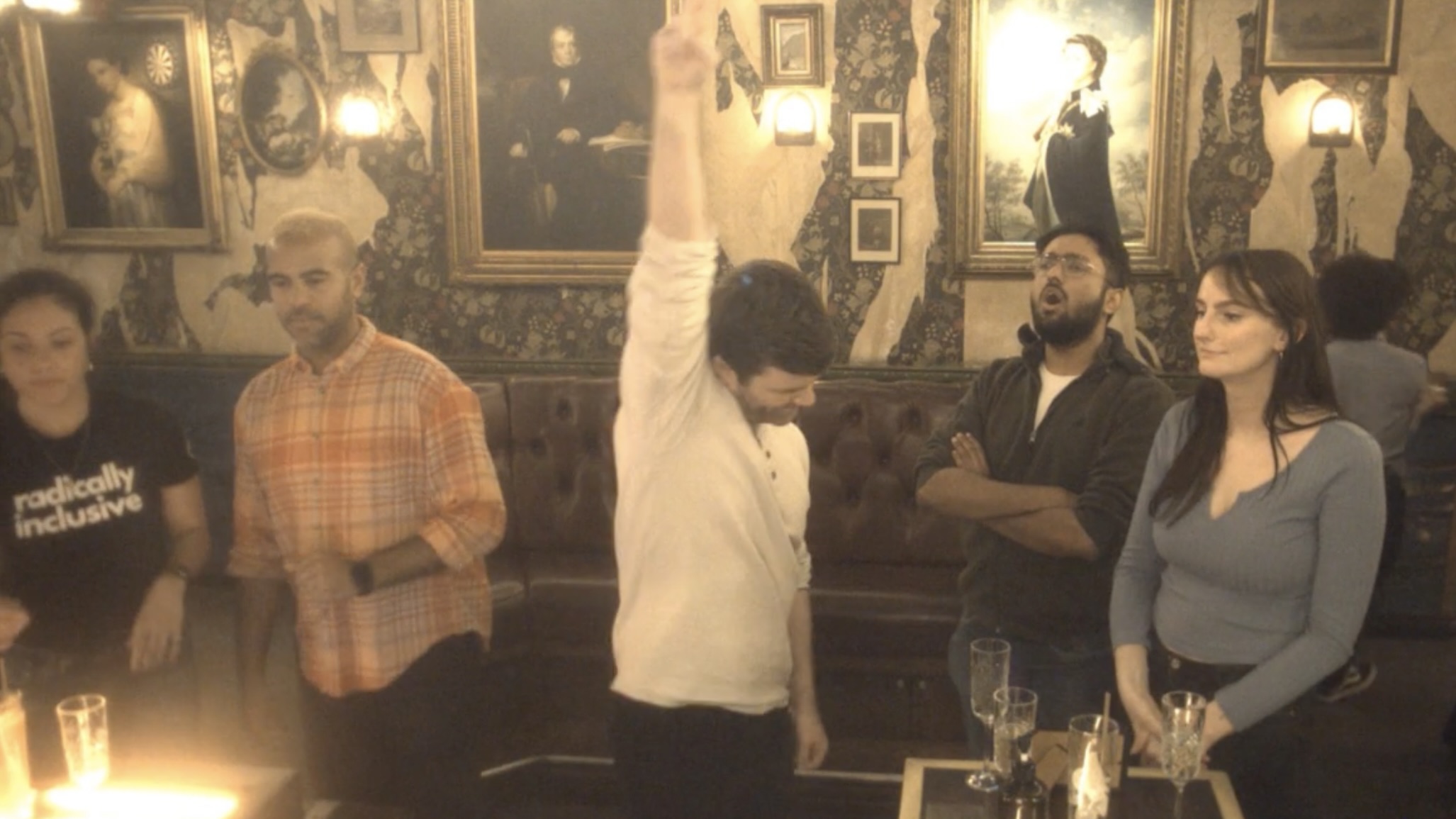 We watched a holiday movie together remotely and learned A LOT about each other through the experience.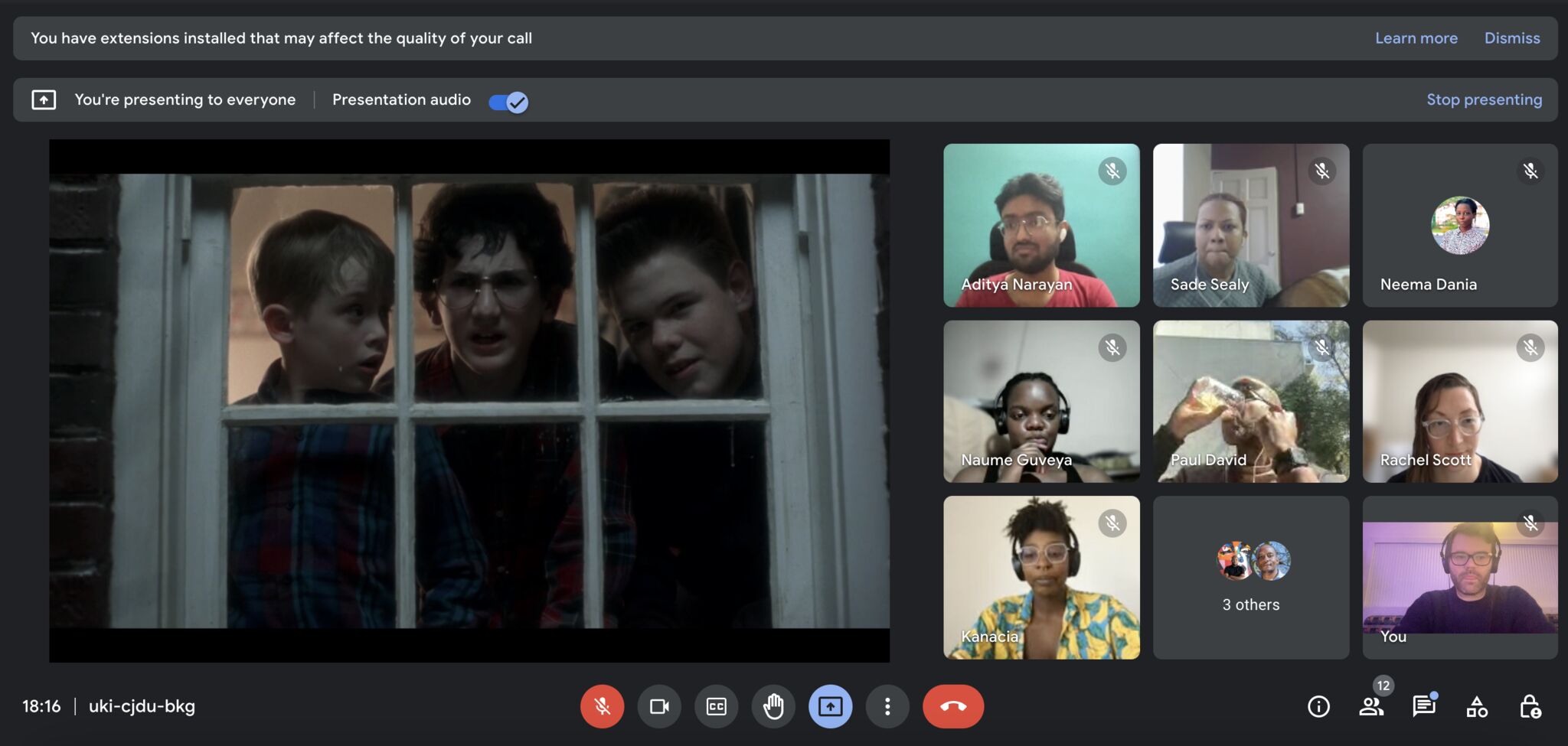 Our crew in Zimbabwe even got together for a holiday lunch in lieu of our London holiday gathering.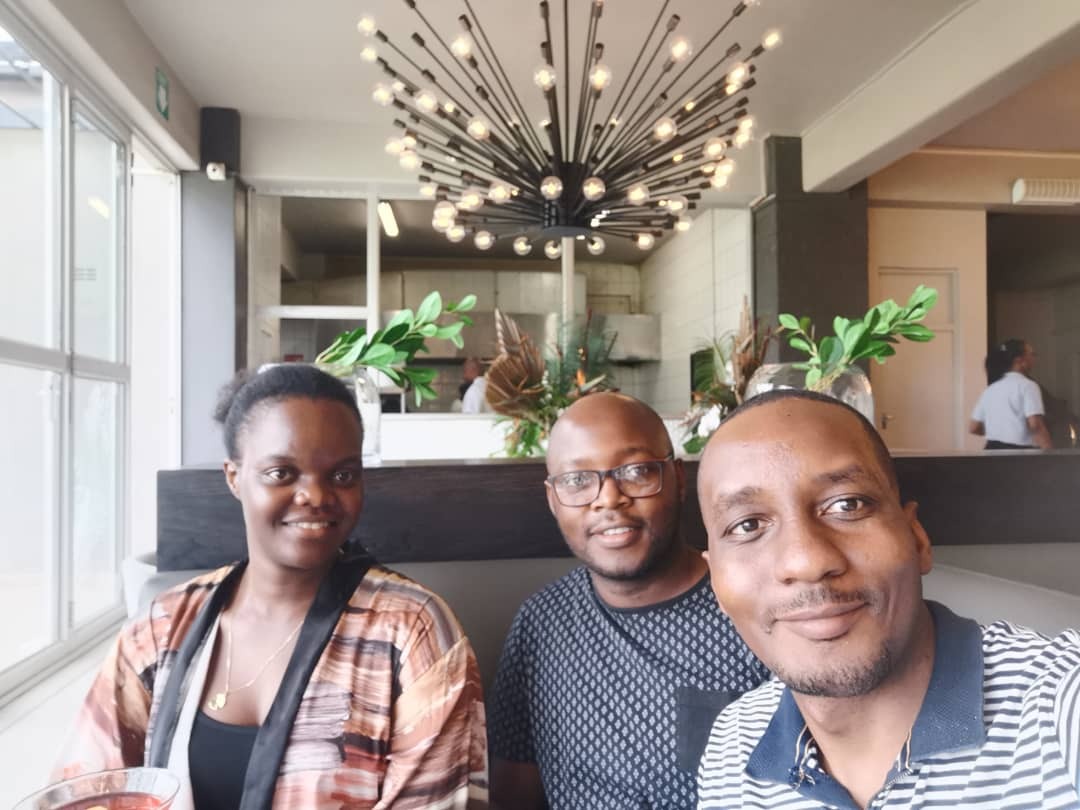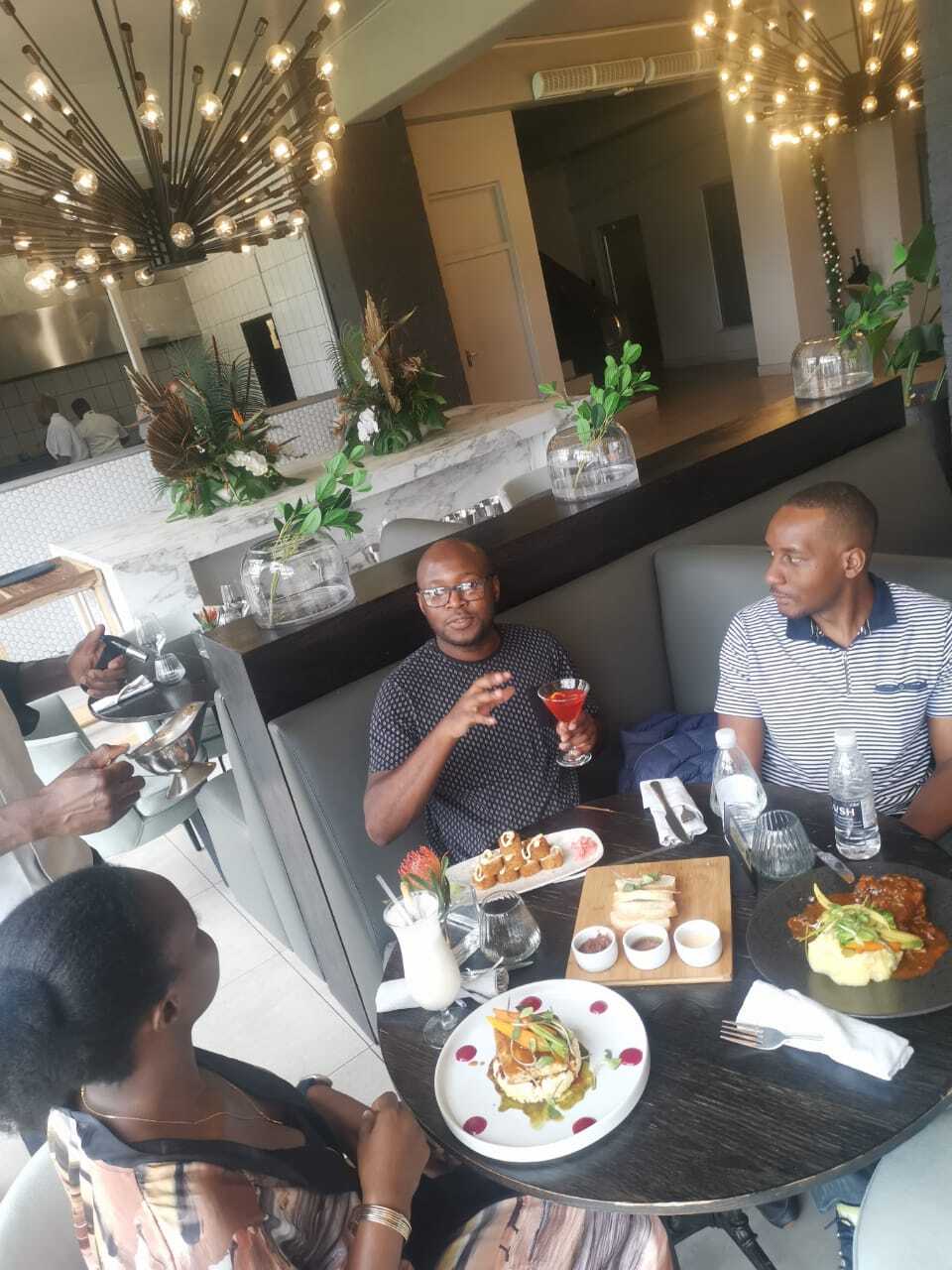 While we aspire to hold our first team retreat in 2023, we gained some major ground in 2022 when it comes to building a culture that we're proud of.
We got more honest about client selection + client relationships
We're still growing as agency leaders. 
Honestly, it's a daily struggle to balance the almighty dollar (pound) alongside fostering a culture of emotional safety within your team and in their work with clients.
We make compromises here and there to keep the lights on and keep payroll flowing.
This year, we had a (very much former) client try to stop paying a freelancer who took compassionate leave due to the death of a parent. (This same former client also objected to team members' taking paid time off during the Christmas holiday season.)
We had clients consistently pay invoices a month late.
We had clients ghost us for days (sometimes weeks) only to pop up and demand immediate action and results from our team.
From moments like this, we learned where to draw the right lines to protect our team's wellbeing. We learned how to better structure onboarding and ongoing client communications to avoid and prevent such disasters.
The minute you're telling your team as an agency leader, "I'll take this call with the client solo so the rest of you don't have to deal with their nonsense," — you've probably already lost the battle for selecting the "right" clients.
Start from the vision of the ideal client engagements upon which you want to build your agency and backward plan from there.
We also had wonderful clients connect us to their biggest funders to help us build a pipeline of consistent work. 
We had clients ship us gift baskets all the way from South Korea.
We had clients refer us to tens of thousands of dollars worth of new business by helping us sell internally within their organizations.
Taking the good with the bad, we improved our ability to match well with potential clients — one of the most important functions within any agency.
Looking back on our third year as an agency
2022 will go down as one of the most pivotal years for our agency.
More than the years that preceded, we proved our model by delivering results for our clients.
We built a truly diverse, globally-distributed team that should frankly make other agencies blush (especially those still paying lip service to "diversity" at conferences rather than taking a long hard look at their hiring practices).
More important than any of the above, we helped to move our clients' important missions forward.
From Oyster making remote work more accessible around the world and Playbook changing the visual storage game for designers all over the globe to CORE Learning delivering literacy and numeracy supports to schools in the US and Kings College delivering the UK's largest-ever independent cannabis study — we couldn't be more proud to help move these projects forward with creative marketing strategy and execution.
There's so much more out there for us to take on.
I can't wait to write next year's update. 🙂