Those on the B2B SaaS marketing train are going full speed ahead. In 2022, the market value stood at 186.6 billion dollars. The industry is booming and won't slow down for anyone. The future looks bright. Whether you're looking to start your marketing adventure from scratch or need a bit of guidance, it's time you jumped on board.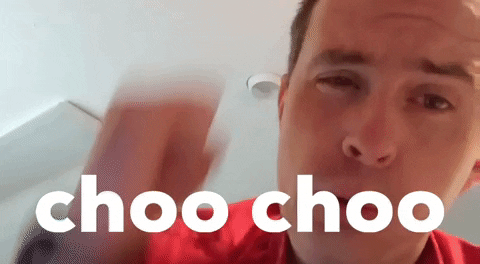 It's an exciting time for both B2B SaaS startups and experts, but the competition is ruthless. To make sure you're not left in the dust, you need to be ready for whatever 2023 will have to offer. If past years are anything to go by, it's not going to wait for you. 
A brief overview
Before we start, let's make sure everyone is on the same page. You may already be well acquainted with B2B SaaS and the role they play within digital marketing. Or maybe, you're seeing a jumble of numbers and letters and don't have a clue what we're talking about. Not to worry, we cover all bases here. 
The SaaS market also goes by the name Software as a Service. With a cloud provider, companies are able to deliver applications to end users. In terms of marketing, this is the product that's being promoted. If you've got a web browser and a decent internet connection, the world is your oyster. 
When B2B comes into the equation, transactions are completed by Businesses to Businesses. Products can come in different forms of software, such as payroll, educational, or project management. The relationship between provider and consumer is crucial to success in this type of marketing, which needs to be humanized. 
Does everything make sense? Great, full steam ahead then. We're going to explore the most effective marketing tools, best practices, and most importantly, how to create a B2B SaaS marketing strategy worth celebrating. 
Build a solid foundation with branding
If your business were a human, then marketing would be the way you dress them. We all know that the right clothes are important. But what if the person wearing them wasn't approachable? Or maybe you don't want to talk to them because they're boring. Their fashion becomes irrelevant. First things first, customers need a well-rounded, value-driven business model.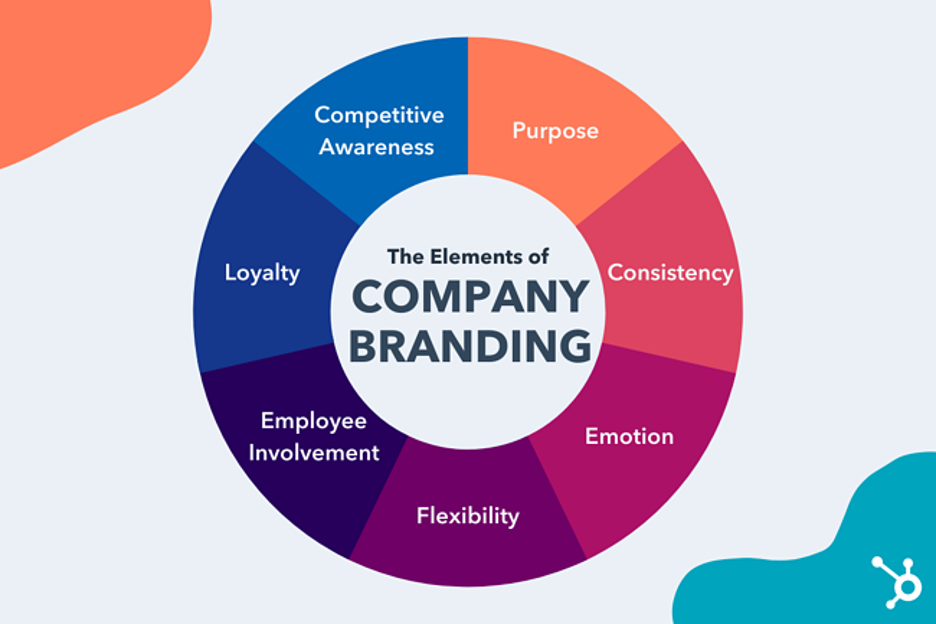 B2B customers need to feel more connected to your brand because they are trusting you with their own one as well. Once your brand begins to inspire relationships, you can expect a lower churn rate, an increase in new customers, and, eventually, a big boost in revenue. So, let's get you started with some tips. 
Invest in

brand awareness

. 82% of investors claim

name recognition is a factor

in their investment decisions. Consistent branding, paid advertisements, influencer marketing, and search engine optimization (SEO) are all effective ways to become a recognizable business people will remember. 

Ask

existing customers

what principles they associate you with. As a business owner, this should be obvious to you. But it needs to be obvious to everyone else, too. Do they think your focus is on sustainability? Low costs? Honesty? Diversity? If their answers don't align with yours, something needs to change. 

Create a

value proposition

. Make a promise to customers that you will deliver a certain quality. This will also ensure your focus is always on buyers getting the most out of your business. Try these free

templates

and

examples

. 

Craft

brand documentation

. Create a

brand brief

that includes your mission statement, design brief, and brand values. Doing so will provide you and your employees with a single source of truth; the core of your brand. Not only will your purpose become clear to your team, but it will also give potential customers clarity. 
When you think about B2B marketing, you might assume that pricing is the most important consideration for a buyer. But it goes deeper than that. The perception of your brand and the values it upholds are two significant factors in a sale. In order to put these across to customers, you need to be sure of them yourself. 
Encourage loyalty with customer acquisition
Your software helps businesses to achieve what they've always dreamed of. It makes life easier for those who have one hundred tasks to juggle. Your products realize their goals. Everything you do is for the customer and their success. It's what lies at the heart of your brand. When they grow with you, loyalty grows too.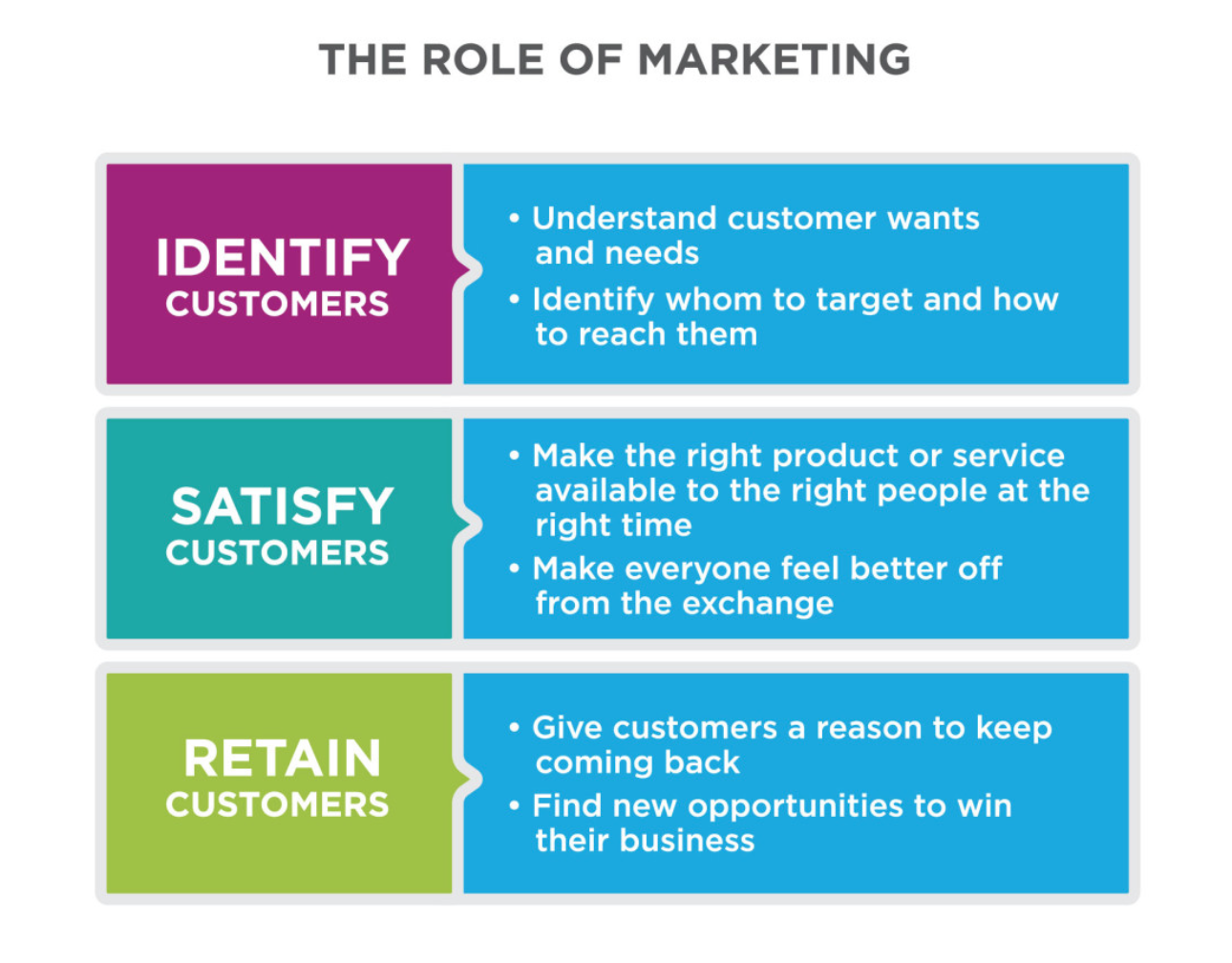 The aim is to build retention. Buyers choose your product because they need long-term investment. Your relationship is unlikely to be built on a one-time purchase. You want them to subscribe or sign up for upgrades. So, not only do you need to attract them, you need to make it worth staying. It's never easy, is it?
Attraction
The customer is king. You know that, and we know that. They are a crucial part of a successful marketing strategy. With such an immense number of SaaS products readily available, it can be a challenge to stand out. But a smart strategy and a creative perspective are all you need for demand generation, so let us give you some ideas.
Advertise through a

variety of marketing channels

. Most customers will use a range of platforms, so do the same when you cast out your net. 40% of B2B buyers name

LinkedIn

as the

most effective channel

for high-quality, qualified leads. 

Create

something useful

. Your product is one thing, but having free educational resources will help consumers before they even become buyers. What a good way to start a blossoming friendship! 

Ask for referrals and testimonials

. Customers, especially when seeking help for their business, won't just take your word for it. They need to be convinced that you're the best for the job. Loyal customers can provide this for you. Make sure to highlight any positive feedback on social media and your website.
One of the best practices for getting to know your target audience is creating buyer personas. This research-based representation ensures you not only know your customer but can relate to them. Identify their challenges, interests, and decision-making process.
When it comes to B2B customers, focus on what their pain points might be. What needs are just waiting for someone to come satisfy them? If you can approach customers having already solved this problem, that'll form an instant connection. As you did with your brand, consider their end goals and mission. This will help to show them you care about their progress.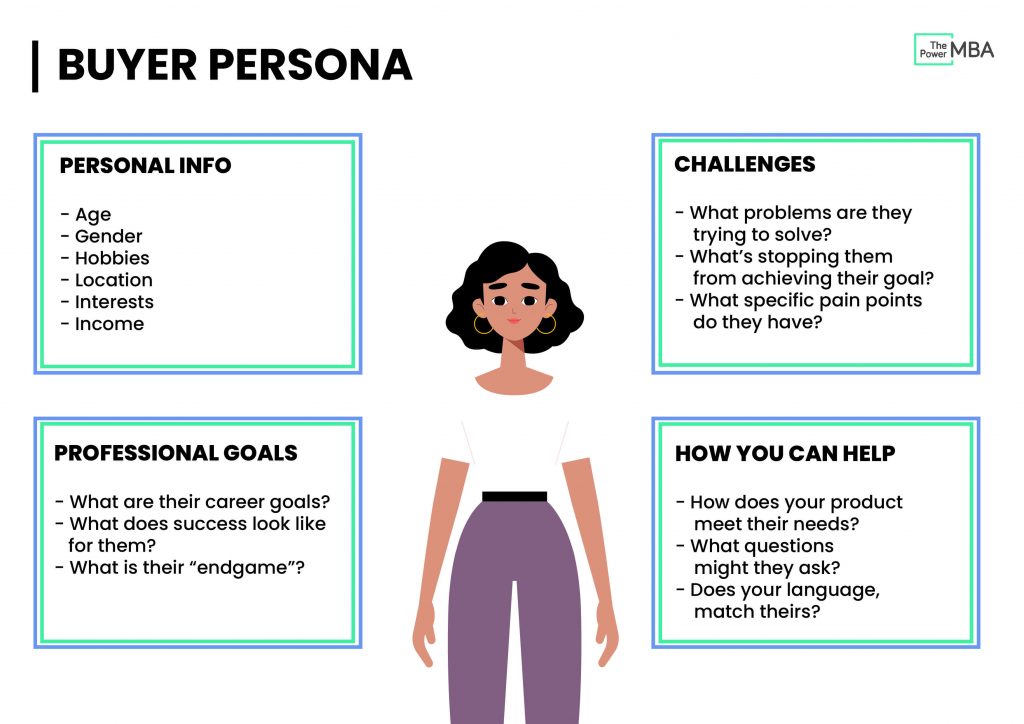 Retention 
Now you've got customers right where you want them. It's easy to think the hard part is done once you have buyers flocking to your product. But actually, the challenge is making them stay. And trust us, that's the goal. Why? Because the cost of acquiring new customers is much higher than retaining them. One-time shoppers are less likely to recommend your business.
Many factors determine why buyers return. It could be the quality of your product, your service, or the benefits you offer. What matters is that you provide more value to a buyer than your competitors. How can you make sure this is the case?
Offer upgrades.

To keep customers loyal, you need to show how much they mean to you. Try giving them free trials of new features, free upgrades, or first access to promotions. Make staying with you attractive for them. 
Make sure you have a plan for

win-backs and retargeting

. Schedule emails to customers who you haven't heard from in a while. Ask if there's anything you can do for them and give them discounts to salvage your relationship. 

Send out

customer surveys

. What are they missing from you? What is the best part of your product? What would make them stay forever? There's no shame in asking these questions directly to get an accurate picture of your performance. 
Take control through content marketing 
Software evolves constantly and buyers know this, so the sale cycle is a long one. There's a lot to think about for a buyer. They won't wait around for you to prepare a winning pitch, though. They expect it to be there when they discover you. The proof of your value has to exist already like a flashing billboard on the internet.
This advertisement will take the form of content. A content marketing strategy is the most effective way to get your product in front of the right people. If you've published blogs, taken part in guest posts, or created industry reports, you're on the right track. There are other formats to consider because a wide variety makes you attractive to potential buyers.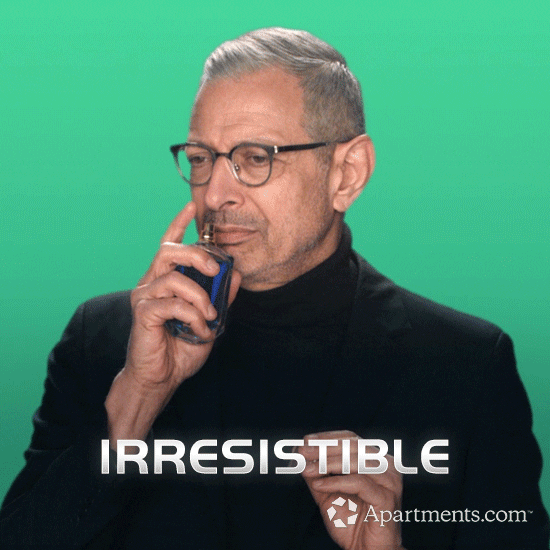 For example:
Infographics.

Videos.

Case studies. 

Webinars. 

Podcasts.
B2B customers will do a lot more research than their Business to Customers (B2C) counterparts. They won't choose to buy from the first business they uncover, there will be thorough comparison being made. But when customers go to review sites, you cannot control what they find there. Instead, focus on proving your authority in your content.
Use

SEO

to leverage your Google positioning. If you appear first in searches, you automatically have the upper hand. Make sure you're utilizing backlinks and internal links. 

As a SaaS business, there isn't a physical copy of your product. Sometimes customers want to see what you do and not just read about it. Written content isn't always engaging or exciting, and only utilizing this could give competitors the lead. Instead, consider creating

video tutorials or illustrations

as a demonstration. 

Use your work to

convince customers

that you're the best. You can't control everything that gets put out there, so angle your content to showcase what makes you stand out, your best features, and your unique selling point. 

The more you get out there, the more visible you become. Create

high-quality content

that keeps you at the center of industry conversations. 

Shape your reputation through

guest posting

. If customers see your content on other sites, it shows you are trusted. Customers are more likely to seek you out if they've seen what you can do elsewhere. 

Utilize

inbound marketing.

Creating something that piques interest or sparks a discussion is key for lead generation. Here are some ideas for

creative content

, from us to you. 
Take a look at this page from HubSpot. The endless resources don't give customers any choice but to accept their authority. They even provide case studies that prove how successful they are at what they do.
The question, "Why HubSpot?", is posed, and not only do they tell you why, they show you too. Every aspect of the webpage makes customers feel confident that their time and money will be well-spent. 
Become more efficient with automation
Getting a product out there for B2B SaaS companies takes a lot of time that we just don't have. Even with a superhero marketing team, there's always something that hasn't been done, or that we can't do by hand. Instead of sinking into despair, we'd suggest you consider the power of automation.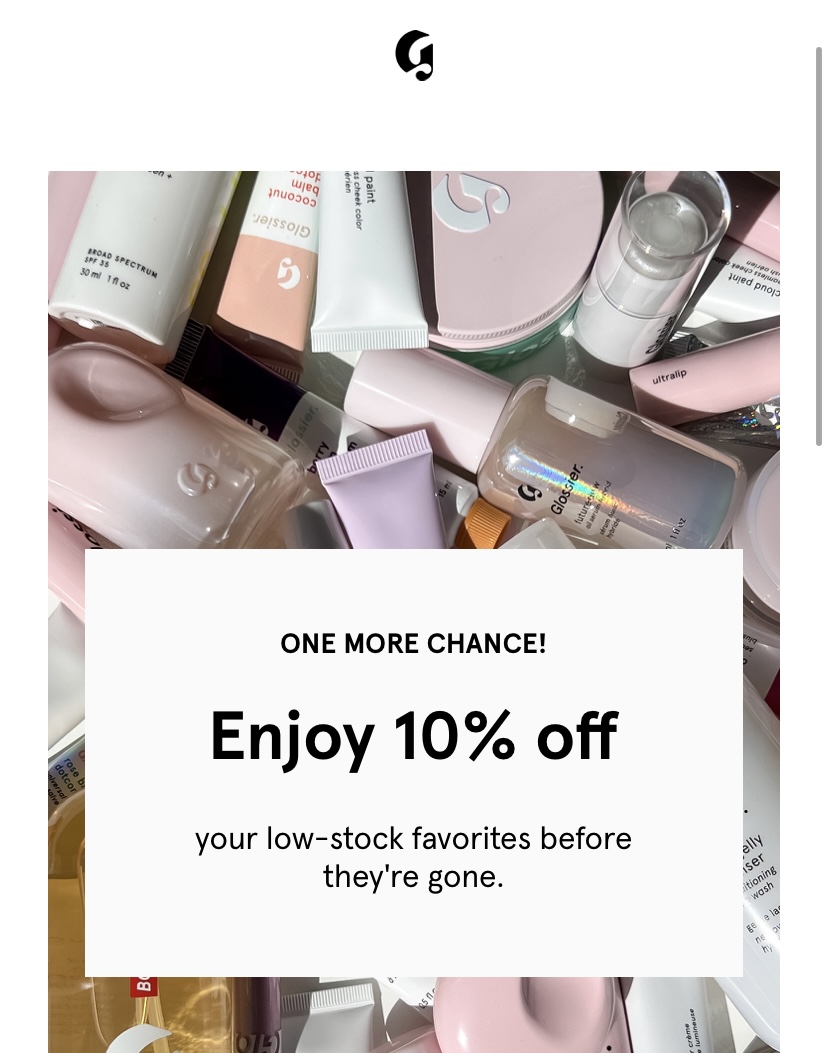 This automated email from Glossier offers the customer a final chance to come back onto the website and make a purchase. The use of the words "low stock" and "one more" gives gentle pressure. And, of course, the discount is in bold to show what the consumer would be missing out on. All neatly tied together with a shot of their products in the background.
Even though there isn't a personal touch to the email, it does its job. This task would've taken your employee time and effort to set up on their own. Now, it can be sent out to your mailing list and consumers will shoot down the marketing funnel. In fact, marketers saw a 53% increase in conversion rates after implementing automation.
Artificial intelligence (AI) cannot and should not replace the people you have working for you. It's not time to fire the sales team. Instead, think about how removing repetitive tasks from their daily schedule will give them more time for the important stuff. It makes them feel more valued, customers get attention, and things get done. Why else do we like it?
Lead nurturing

. The content that moves a customer through the sales funnel needs to come at just the right time. Automating this process creates a shorter customer journey and higher conversion rates. 
Onboarding.

Setting up welcome messages and sending guides and start-up information before it's been asked for will shorten the onboarding process. 
Email marketing.

Due to human error, sometimes we forget to respond to customers or take too long to write a reply. By automating the task, the customer experience is looked after constantly. We need to be attentive to B2B customers. 

Customer rewards.

Automated messages can be sent to users when they hit milestones, finish their trials, or achieve a business goal. They will feel supported, making them much more likely to stay loyal.
B2B customers will have some sort of knowledge coming into your partnership. That means, when they do encounter a problem, it will be much harder to solve. If you want to keep customers around, there needs to be a dedicated team that can offer guidance and find solutions. Automation gives your team the chance to do this. 
Make your life easier with the right tools
If you read that last bit and felt a rush of relief, it's probably because your plate is full. Automation isn't the only trick we have up our sleeves, though. There are other ways to take the weight off your shoulders. If you know where to look, there is an abundance of online tools out there. Here are some of our recommendations, ready for you to research.
An online marketplace
Capterra is a platform designed to pair customers with the best business software. If you want to reach an eager audience, here's where to look. The organization combines a list of companies with reviews and ratings. Fifteen years of operation and over a million reviews prove that if a SaaS business is listed on here, it's one to be trusted.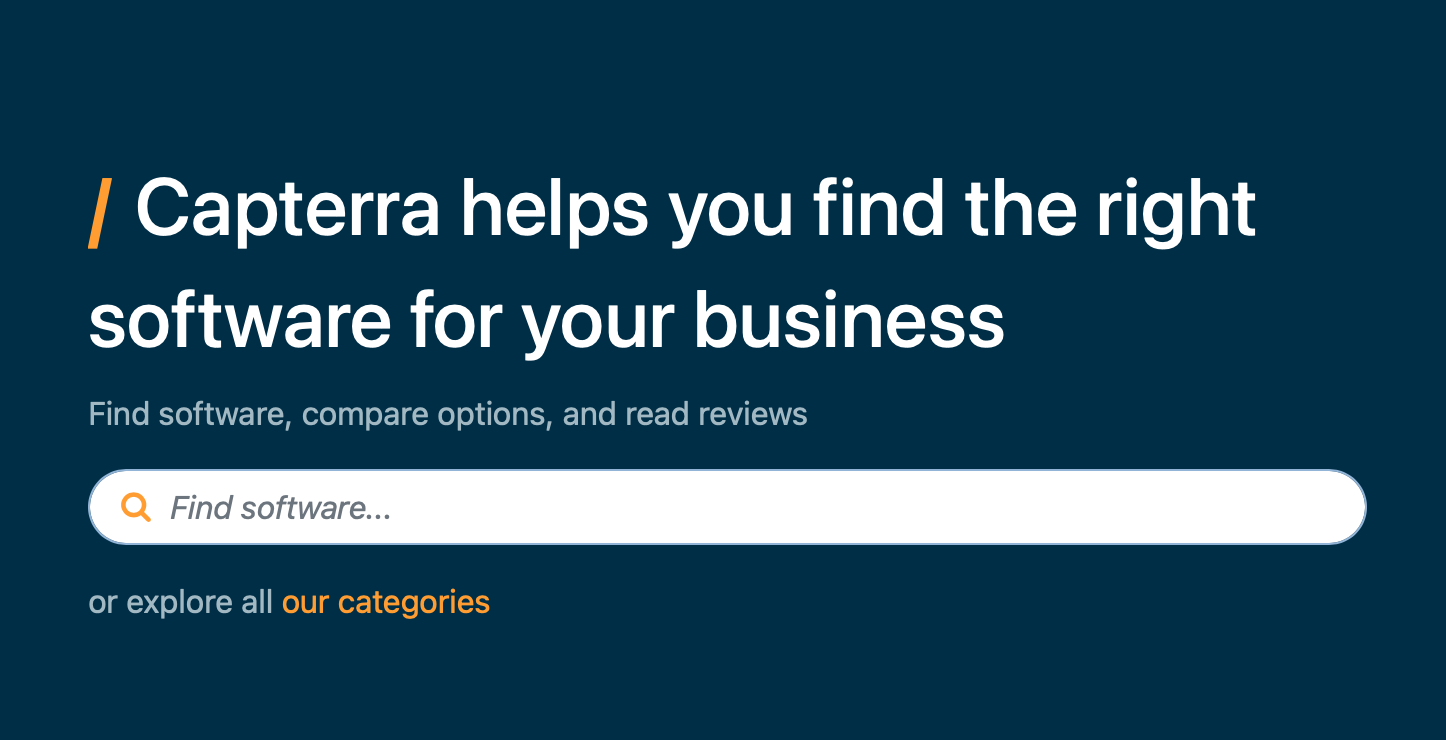 This tool is a great one for many reasons. Firstly, you don't have to filter through the entire internet in the hopes of promoting to the right audience. Anyone who is searching on Capterra is looking for technology in the software industry. What's even better? It's free for searchers, so there's no reason for them to not discover you! 
A data hivemind 
Let's face it, data can be a handful. It comes from everywhere, you have to manually download everything, and there is usually a mountain of calculations to do at the end. Giving all your attention to one thing means that, ultimately, other important things will become neglected. Wouldn't it be so helpful to have your reports and overviews all in one place? Just take a look at Funnel.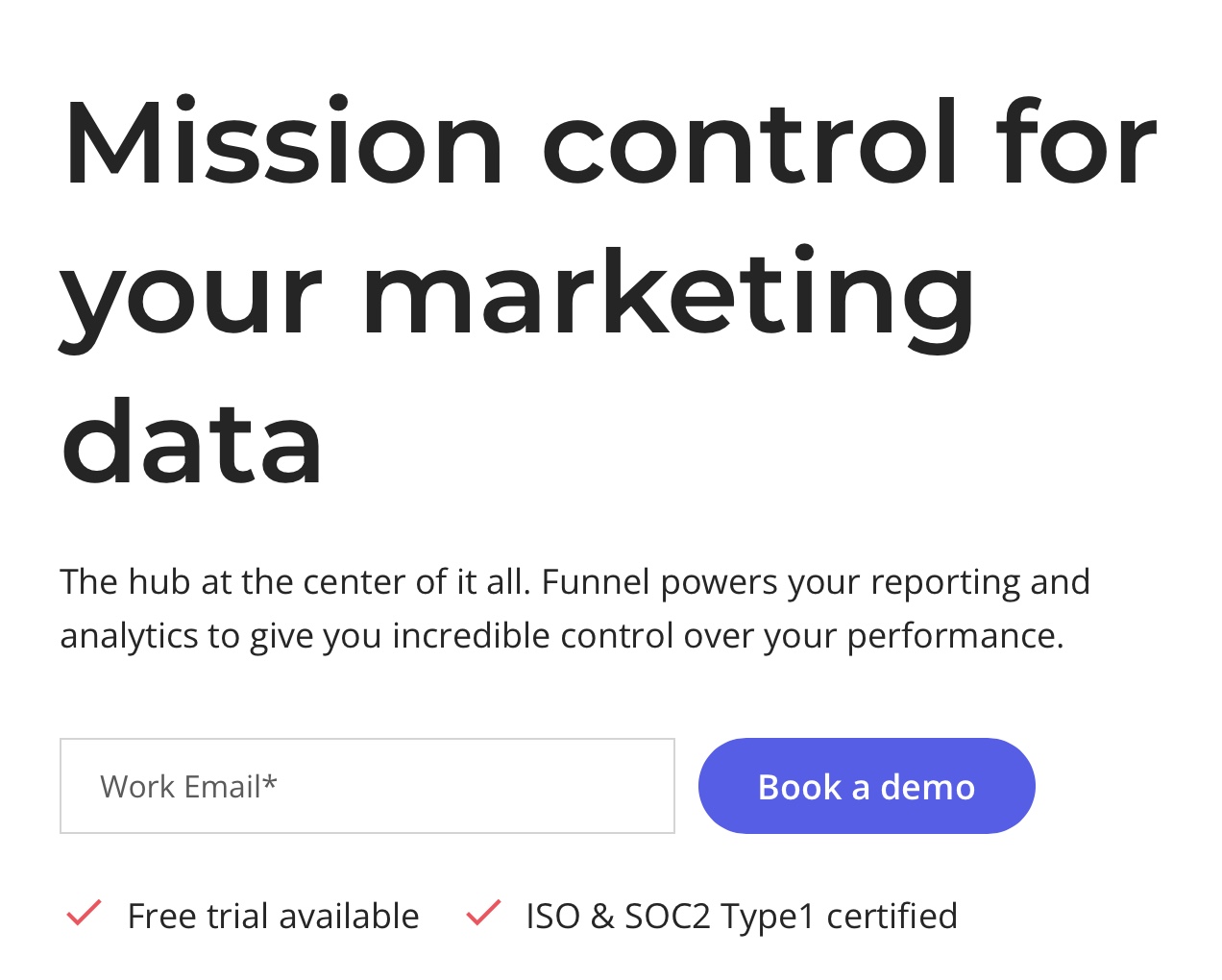 The company is a hub for marketers that brings data from all your platforms into one space. Using specialized programs will make your marketing campaigns run smoothly because your insights and analytics will be business ready. Human error also won't be an issue, because the information comes easy to read.
An advertising network
No matter how amazing your content is, you know the most important part is getting eyes on it. Promotion and visibility are two unforgettable components of your marketing plan. It's not surprising that to do it right, you might need a bit of help. Google is the master of advertisements, so why not take advantage of their advertisement tool, Google Ads?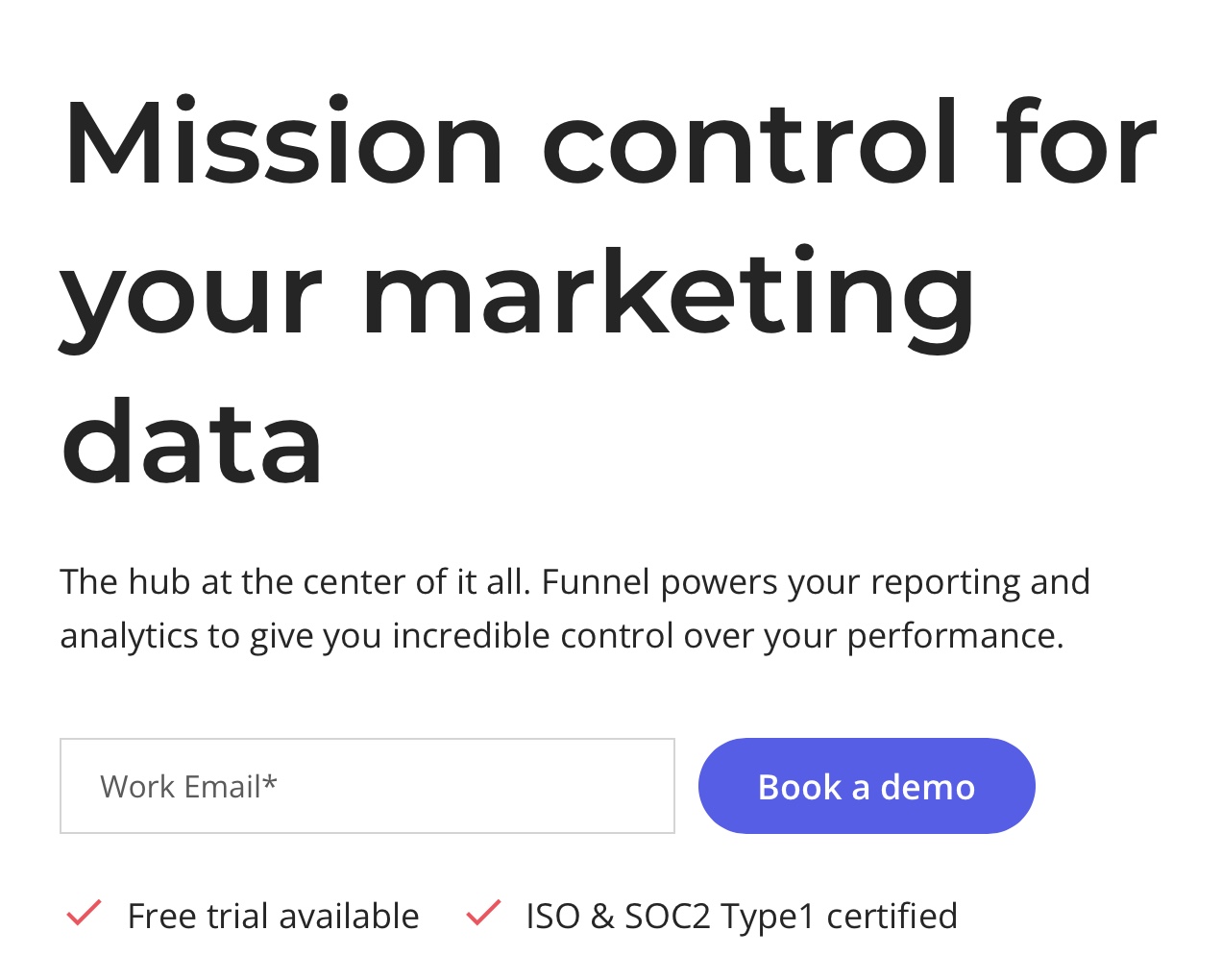 The application promises more online sales to generate leads and effective campaigns. Google is where almost everyone searches for a solution to their problem. B2B customers will use it because they trust the carefully created algorithm. Google Ads helps you become one of the search engine's trusted websites as you improve your reach on a budget. 
A sales navigator
As we mentioned before, LinkedIn is the most effective channel for attracting B2B customers to you. The platform hosts an audience of professionals, entrepreneurs, and high-profile business owners. Users discuss tools of their trade, helpful applications, and ask for advice from their connections. Embrace this with LinkedIn's sales navigator.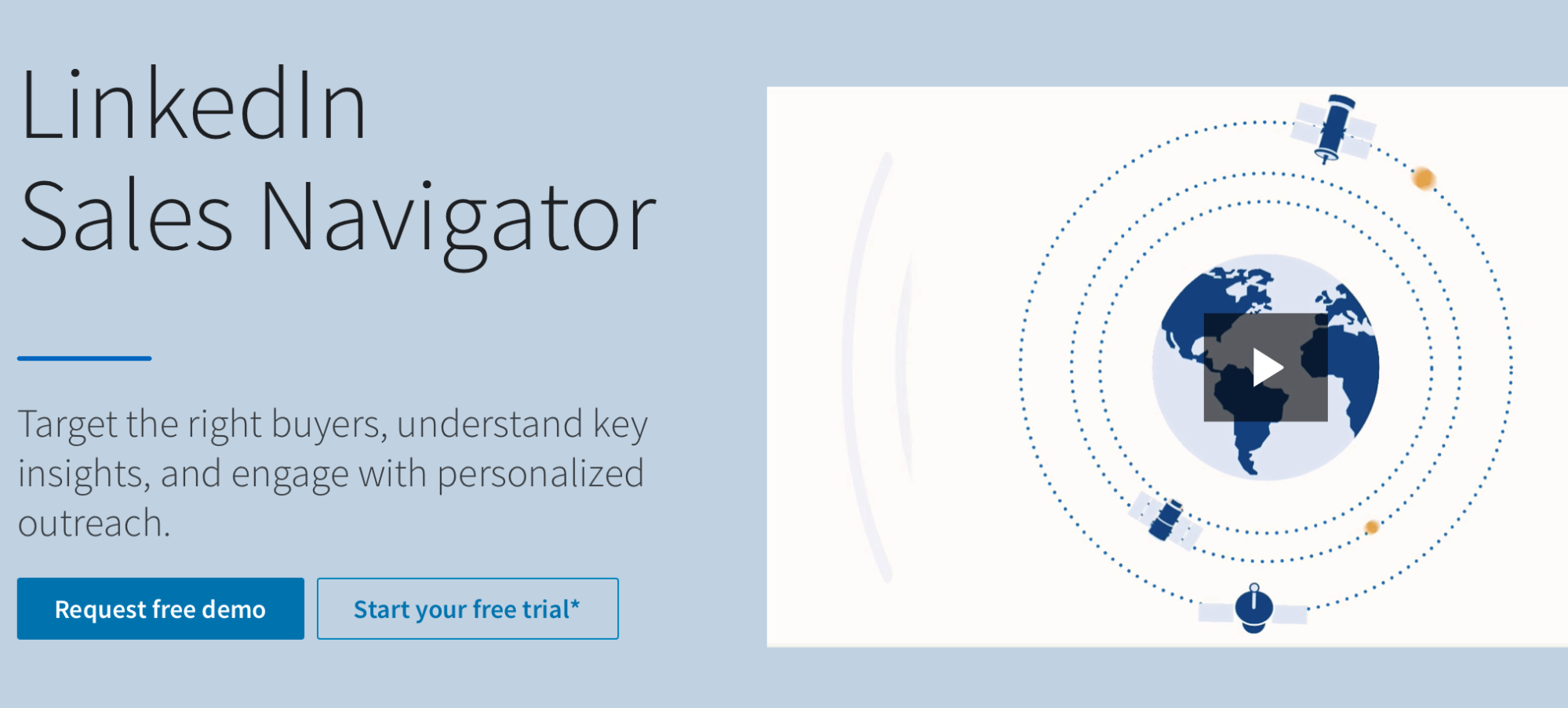 Measure your performance with metrics
We don't want your marketing efforts to go to waste. But, if you have no idea how well your business is performing, it will. You cannot just take a stab in the dark when your progress is on the line. That's why we use metrics. These measurements use either long-term or short-term objectives to evaluate what you're doing right, and what you need to improve. 
Here are some key performance indicators (KPIs) to think about:
Customer retention rate

. For SaaS businesses, building long-term connections is the goal. If people aren't sticking around, what isn't working?

Revenue

. How often you want to measure this is up to you. We would recommend monthly. Less revenue would suggest canceled subscriptions or a high churn rate.

Subscription upgrades.

You likely offer your customers a package. How often are users upgrading to a more expensive plan? 

Adoption rate.

Do users always join a paid plan after they've been offered and completed a free trial? Are more people signing up for the trial than last month?
Traffic.

A simple but effective one. Monitor the number of clicks you get to your website. Do people on the landing page tend to delve any deeper into other pages?

Brand activation.

For any business, the ability for consumers to remember it serves as an indication of good performance.
Being aware of them isn't enough, you have to know how to measure them. You need to choose which KPIs to watch, set a schedule to check them, and note any changes. You can use any anomalies to make informed decisions about what the next steps are.
Some, such as revenue and traffic, will be easy to monitor. You can do this from the comfort of your own website. Web analytics is the primary tool for tracking KPIs. For a better understanding, use tools like Google Analytics. The application even uses unique insights and machine learning (ML) to make data even more useful.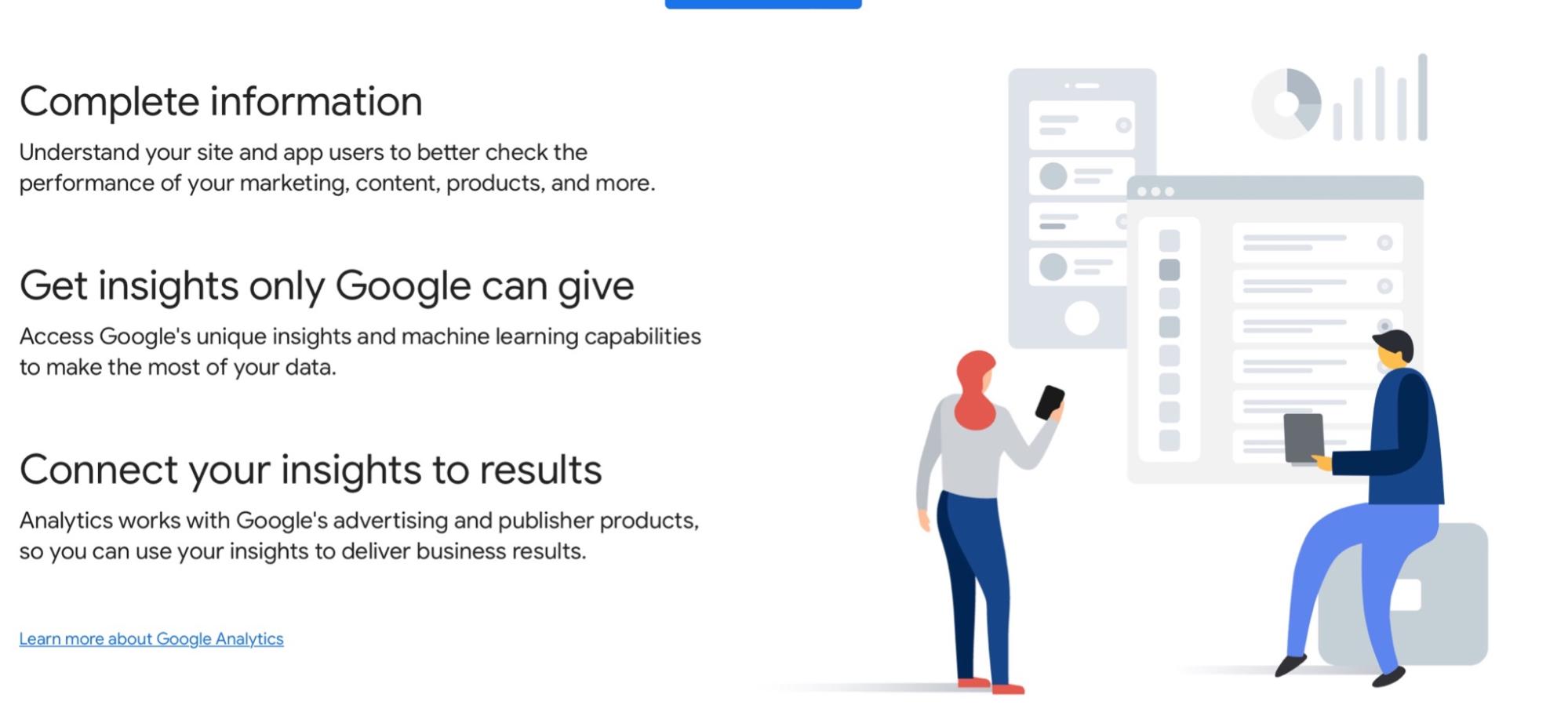 It isn't a great idea to track as many KPIs as possible. If anything, it will just become confusing and you won't learn all that much. Instead, focus on a few KPIs that directly reflect your values and end goals. Maybe you've increased the price of your subscription. In this month revenue may not be a top priority, but adoption and retention would be.
Guide complete. Now what?
Congratulations, now you have absolutely everything you could need to boss your B2B SaaS marketing. It will take some time to master, but our advice should make the process pain-free. Remember to stay true to yourself, put customer relationships first, and always keep in mind why you started your business in the first place.
Use what we've given you to construct a solid and thorough strategy. It's the only way to stand apart from the salespeople with no boundaries and the internet cold callers. There's a lot of planning left to do, but if you start now, business will be booming before 2023 is up.
Feeling less daunted and more excited about your marketing future? That's what we wanted to hear. But don't say goodbye to our friendly face just yet. We have plenty of helpful content that will work hand-in-hand with this guide. We love helping SaaS companies thrive, so get in touch with us. Chat with you soon!