Your company is doing well. But can it be doing better? Don't even answer that question, because yes, it can! Growing a business is an exciting venture, but that doesn't mean it isn't time-consuming and tiring. To do it right, you should look at having an expert on hand that knows what you need and can deliver it with results, too.
If you're starting to think that sounds unattainable, allow us to let you in on a little secret. Affordable, full-time development is only a part-time hire away. Believe it or not, we'll show you how your company's marketing can be taken to the next level when you hire a fractional chief marketing officer, or CMO.
Stay right there (well, maybe scroll a bit) and we'll talk you through what a fractional CMO is and why any of this matters to you. Spoiler alert, your business is counting on it. 
The definition of a fractional CMO
A fractional CMO is an experienced professional who specializes in business development and digital marketing. They are part-time hires and therefore work with your business in a short-term capacity. Like Nanny McPhee, they'll come, they'll fix, and then they'll go.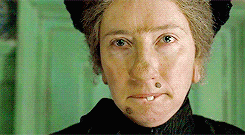 You'll find that they are engaged in operations as if they were a full-time employee, but will only work with you for a fixed amount of time. They will be significantly involved in important decisions and achieving objectives during their partnership with you.
The position is considered C-Suite, a term that groups high-ranking executive titles. They will naturally join your executive team, with the abilities to match of course. You aren't hiring just anyone: you'll have a marketing leader at your fingertips.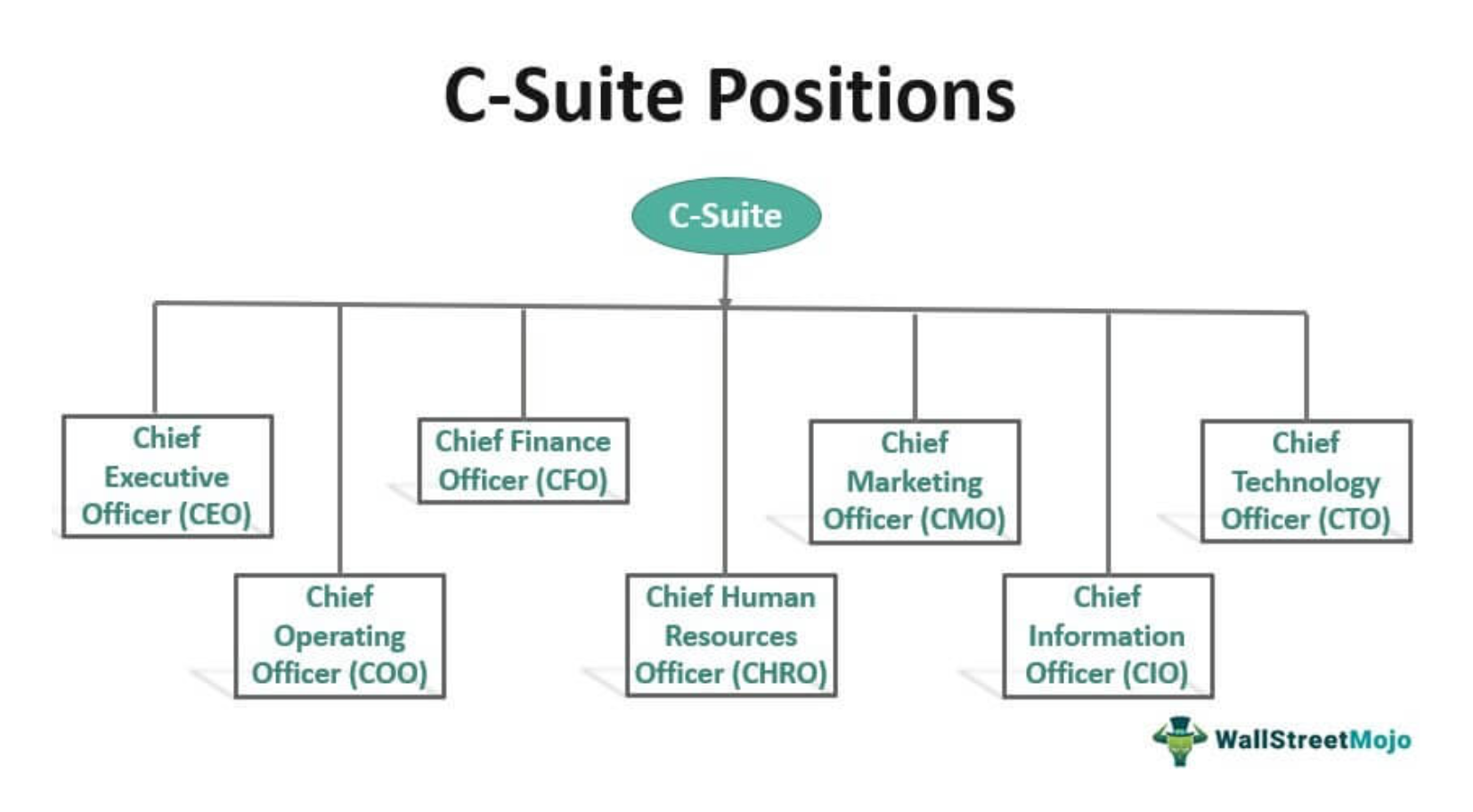 When you hire a good fractional CMO for your company, you can expect marketing leadership that one-ups an agency, a strategist that perfectly tends to your business needs, and executive-level efforts. If you aren't jumping for joy yet, you will be! 
What does a fractional CMO do?
If you're going to make the most out of this new hire, you should probably understand exactly what it is they do for you. As marketing champions, they will oversee the creation, development, and realization of your marketing strategy, leading your team to victory.
A full-time chief marketing officer (full-time CMO) is a luxury for businesses, but it can also be an unnecessary one. By hiring out the role part-time, you can save for more crucial company costs. That doesn't mean you have to wave goodbye to the benefits of the position, because you can always fit someone in depending on your needs.
Truth is, a fractional CMO performs the majority of the same task to the same standard. You'd hardly know the difference, apart from the fact that one has a permanent spot in the office. Performance-wise, there aren't many ways they differ, but here are some instances where they do.
The primary contrast is that fractional CMOs work like freelancers. But don't be put off by the fact that they give you less time. They will still know how to give your company the attention it deserves, and you'll never feel like second place.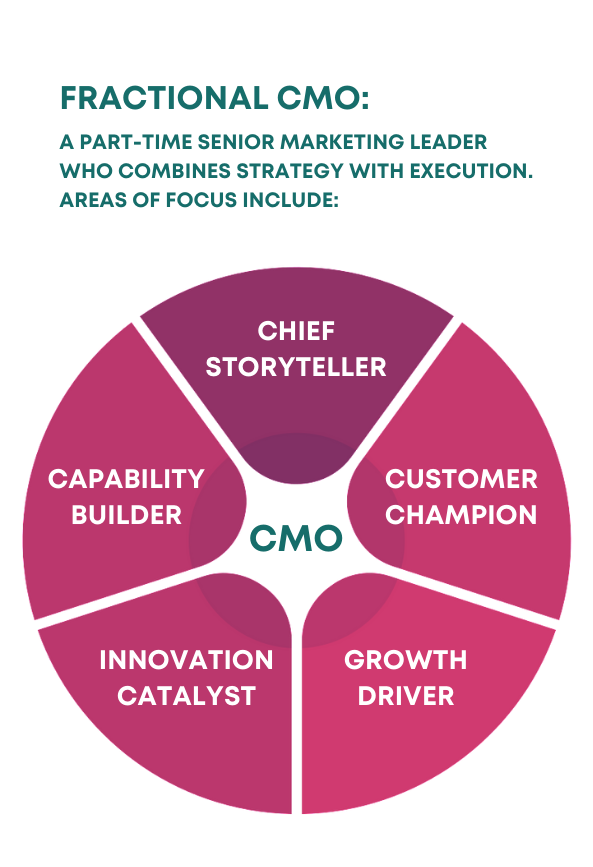 Fractional CMO services
We're sure that we're already luring you in, and your mind is buzzing with possibilities. We won't stop there, though, so what else can fractional CMOs do for your company? An experienced marketing professional has infinite capabilities, certainly not limited to:
Driving sales
Building marketing reports
Establishing KPIs
Growing engagement
Demand generation
Customer retention
Managing the budget
Governing the marketing department
There is no need to be worried about what happens once your contract ends with your fractional CMO. If they join an existing department, they will share insider knowledge, monitor, and mentor until they are ready to pass the torch to your in-house marketing team. Good leadership involves teaching, so you'll be in capable hands long after they go. 
What to look out for when hiring?
At some point in your company journey, you'll decide it's time for a marketing executive to join your team. Perhaps your business is doing very well and you want to maintain the momentum. Or, you think you aren't reaching your potential and could benefit from some outside marketing initiatives. Don't hop on LinkedIn in search of a marketing agency.
You need a fractional CMO. More than that, you need one who can form a strong relationship with your brand and your team. To ensure you get the most out of the experience, here's what to look for in a successful candidate. 
Understands how to organize and structure a team
Stays ahead of marketing trends and insights
Can work within your budget and specific needs
Has a well-defined marketing process and methodology
How they intend to work with you in a marketing function
Can demonstrate skills such as leadership, SEO, and market research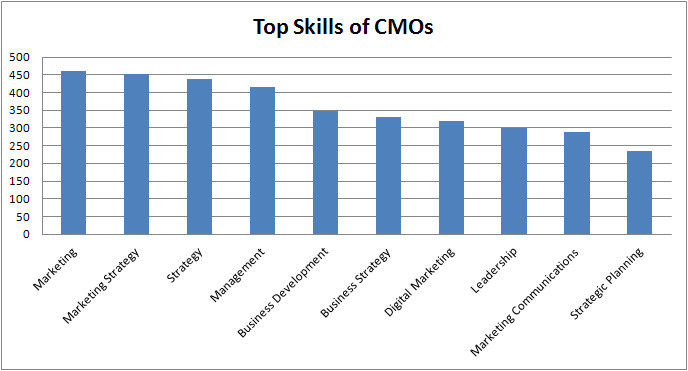 Why do you need a fractional CMO?
As a startup or small business, it can be hard to justify the high price of a CMO. On the other hand, larger companies, who might have a big department already, could feel as though they don't need a marketing expert there all of the time. 
If you haven't ever had the time or money to consider full-time assistance, you might've never contemplated the alternatives. We get it. However, here are just a few of the signs that you need a fractional CMO.
When you look at your KPIs and metrics, do they reflect a failed marketing campaign or stagnant progress? 

Have you seen your marketing department struggling? Have they missed deadlines and appear to be unsatisfied with their work?

Does your content feel the same every time you hit publish and you feel like you're going around in circles? 

Has your business been growing at a speed you and your team can't keep up with?
If answering those questions is making you sweat a little, then this next part is for you. The benefits are endless, so below you'll find our most notable picks.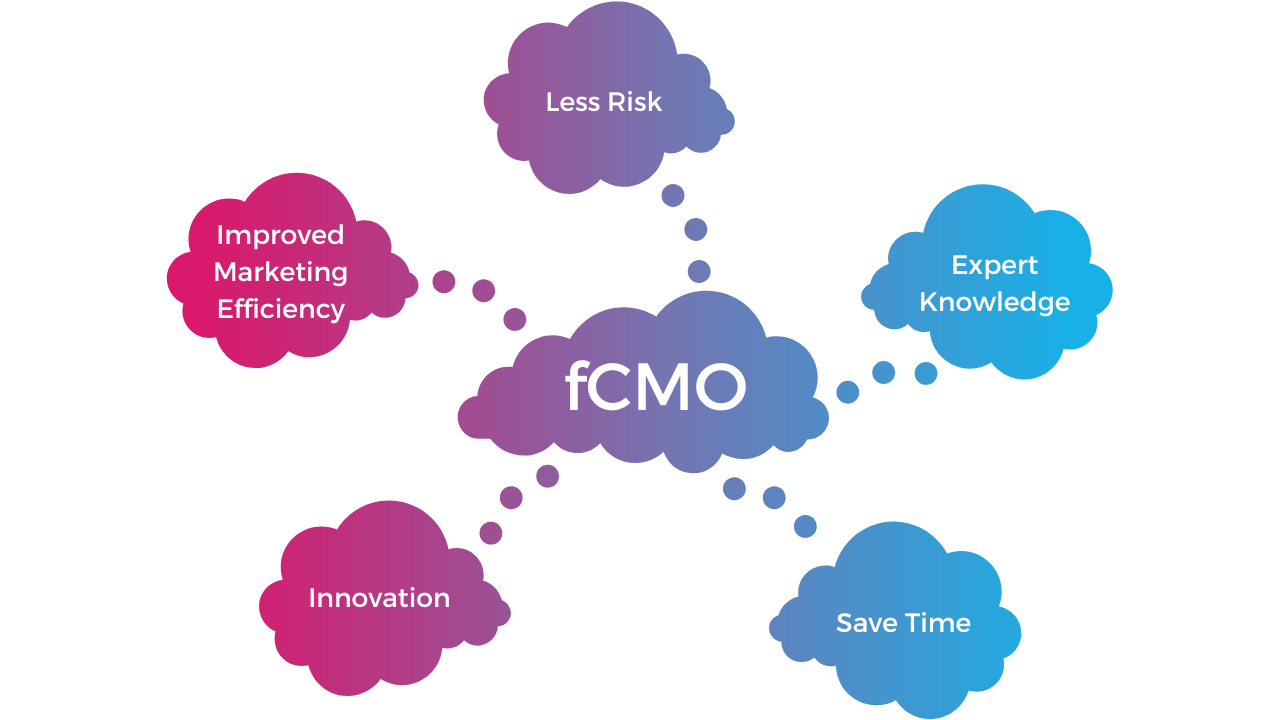 1. Creative direction and insight
Mistakes happen. Often it doesn't even matter how many times you've looked over something. You'll hand it over to someone else and, to your horror, they've picked up on a spelling error or two. This doesn't mean you did a bad job, it's just good practice to bring in a fresh set of eyes that haven't been absorbed in the process from start to finish.
When you introduce someone else to a project, they don't just notice your mistakes, they provide a whole new perspective. A fractional CMO will take that outsider's point of view and bring it inside, filling in any gaps you haven't been able to before.
How else can you use this to your advantage?
You'll have knowledge on your team that you didn't before, which will naturally give way to new ideas, different methods, and techniques you haven't tried before. Since they know what works in the industry, there's less risk of failed campaigns and projects. 

Fractional CMOs understand how to portray the selling points and value of your company. They usually have years of experience working with different brands, which gives them a unique outlook. So, they revamp your

content marketing

to give your website, social media, and advertisements a competitive advantage. They may suggest creative content ideas

like these

. 

The person you hire will be well seasoned in the industry, so they can offer recommendations of freelancers, such as graphic designers or copywriters if you decide to expand. You can trust them to point you in the right direction because they've worked with a lot of talented individuals.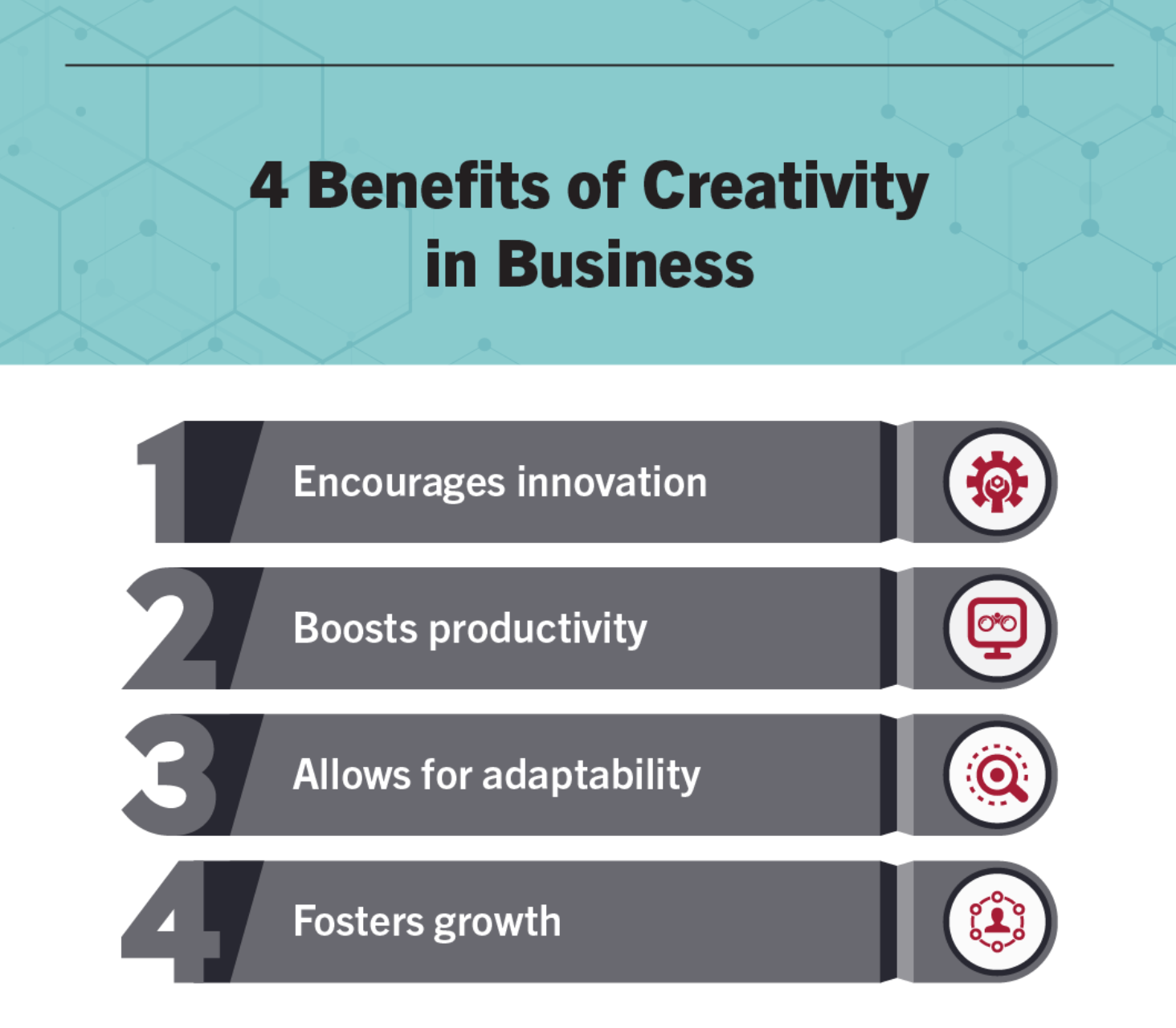 2. Proven expertise
When you determine it's time to outsource, the experience can be daunting. You don't know the individual's work ethic and ability in the same way you do your employees. Even after checking and double-checking, you still run the risk of finding someone inexperienced or who doesn't understand your brand at all. What you need is an expert.
Wouldn't it be better if you could sit back, relax, and know that you can trust the person you've hired? When you take on a fractional CMO, their experience and mastery of marketing isn't just a given, it's proven. So, how does this security help your business?
Your team has the opportunity to learn from an expert. A fractional CMO wants to leave a lasting impression, so they will ensure that employees are knowledgeable and skilled before they leave. For example, they may become familiar with

content marketing technologies

they haven't experimented with before. 

When it comes to your company's marketing, the last thing you need is unattainable goals and false promises. Fractional CMOs will use their experience to set a strategy for realistic results. You won't just be told that there will be an improvement, you'll see it. 

These pros know what they're doing. They will have a certain way of doing things and a process that yields good results. Therefore, they will apply this to your company, leaving you with a foolproof marketing plan that works quickly.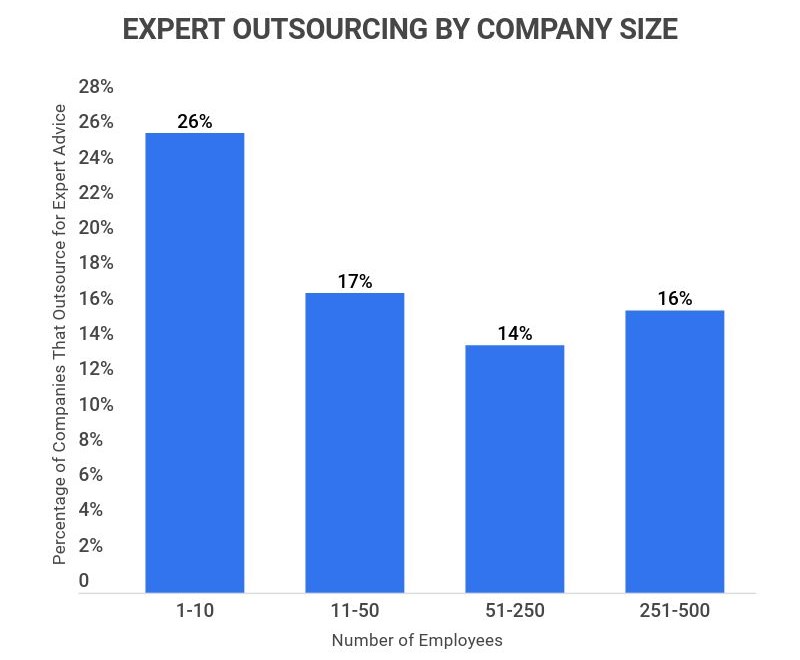 3. Distributed responsibilities
Overwhelming statistics show that 80% of employees feel burned out at work. This happens when they take on too many responsibilities, work too many hours, and don't take enough breaks. The result can be low morale, more sick days, and low-quality work. No one wants that, do they?
Your team members will thank you when you bring in a fractional CMO. They are experts at organization, so will ensure that everyone has an equal distribution of work that they can handle. Additionally, having an extra pair of hands even for a few days of the week will reduce the workload for everyone. So, what does this mean for your company?
The workflow will become more streamlined because a fractional CMO will ensure everything is organized. Your team will know what they have to do and when. This will also mean that tasks get completed much faster. 

You'll experience a lower turnover because employees know they are being appreciated and cared for, which always reflects well on a business. Also, because you're keeping the same team for longer, they will be highly trained and work well as a collective. 

Your team will have the energy for being creative, innovative, and collaborative because they are no longer overworked. They'll receive a chance to learn from an expert, which will make them feel valued. You'll see that the quality of work will increase because they are much more engaged, which customers will notice too.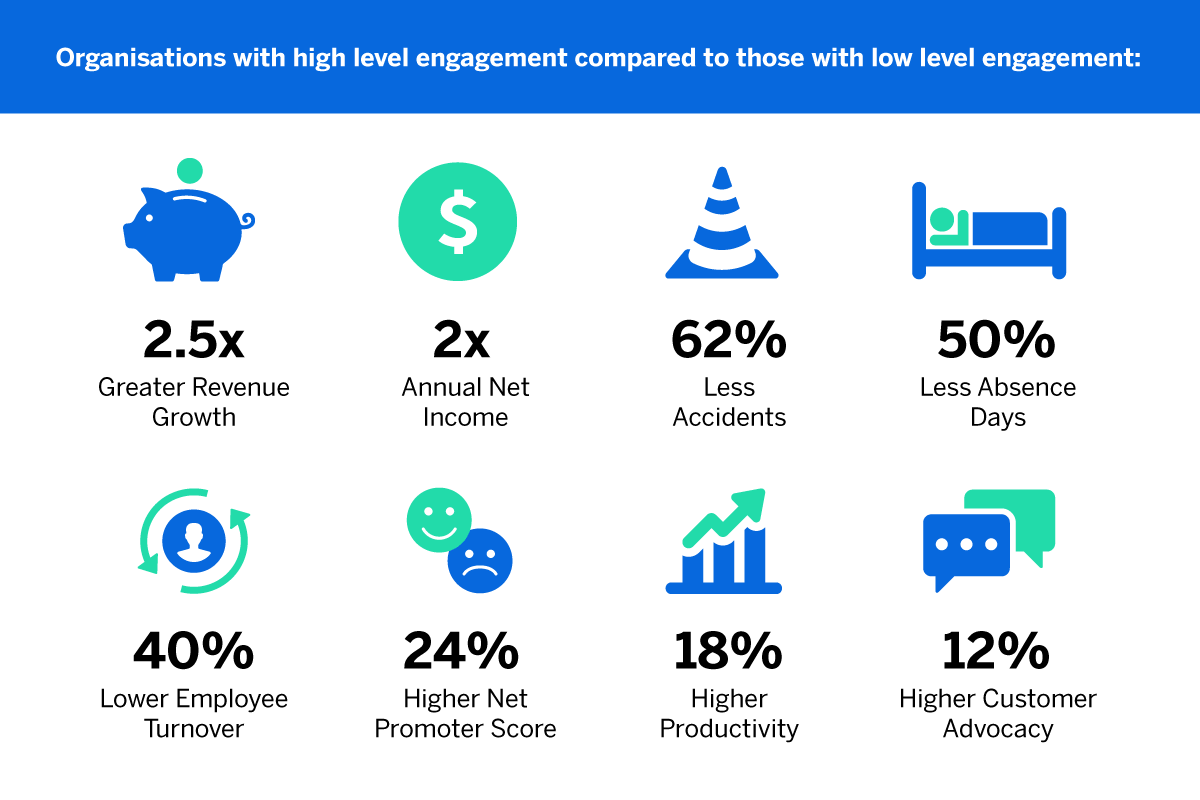 4. Profitability
You need your business to bring in money. As simple as it sounds, it's one of the most important indicators that you're on the right track. When it's time to hire someone new, you need to be confident that the money you've lost will be made back. In other words, you need to turn a profit.
Your marketing efforts should never go to waste. And you shouldn't have to spend half of your budget on making sure that doesn't happen. It can be easy to give in to compromise just because you think you have to. Instead, work with leaders in the industry without stressing about the cost of their experience.
If you decide to hire a full-time employee, you will also have to factor in benefits such as pensions and holiday pay. When you pair these with the already hefty salary, it can weigh you down. Hiring a fractional CMO saves you money but still offers the same value. 

The contract of the hire will depend on your business goals and the time they predict the strategy will take to form. A shorter commitment means less financial risk and more flexibility. 

Often we can think that hiring someone so useful is only possible for larger companies with more money. A fractional CMO comes at a much lower cost, so is a perfect option for smaller businesses and startups. This means you can keep advancing your brand without someone taking a chunk out of your profit.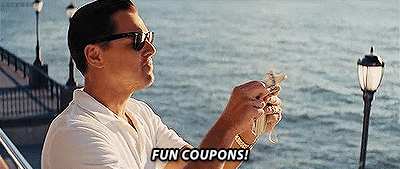 Marketing success awaits you
Hiring a fractional CMO is the perfect solution for businesses that want fulfilling results without a full-time employee. You will see your company through exciting new lenses, which results in refreshing visions and ideas. This is essential for anyone trying to stay ahead in a tough and competitive climate. 
To make the most out of your new hire, you should be prepared to step out of your comfort zone, promote crystal-clear communication, and listen to guidance. Remember, they will act as a fully-integrated member of your team, so keep them in the know for optimization.
Take our advice and be on your way to marketing success. Bring in someone innovative, strategic, and bursting with ideas. Actional advice, impressive results, and a well-designed marketing program aren't just give-or-take benefits, they are key to any thriving business. So come on, what are you waiting for?