Rebranding can seem like an impossible task. Even minor details like changing your preferred fonts can be daunting, let alone the core elements of your business, like your values and services. 
But it doesn't have to be. In fact, it can be the saving grace for your company. Sometimes a little shake-up (or a full-blown overhaul) is what gives your business the edge it needs to push out its competitors and attract a wider audience.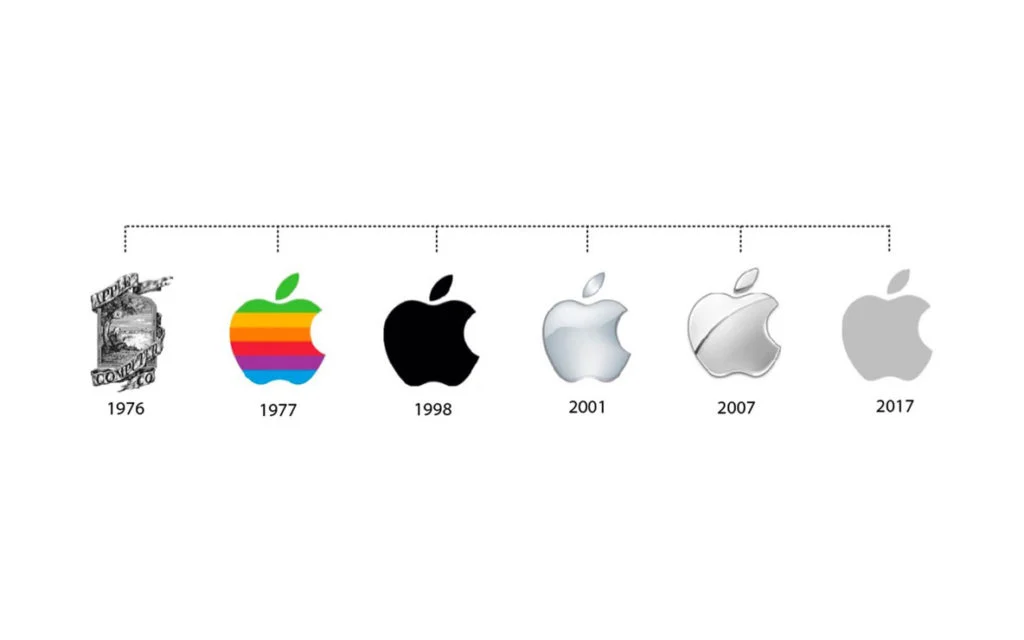 With a simple checklist, it can go from a stressful idea to an exciting new reality for your brand. We'll simplify the rebranding process for you so you can be confident in your decision as a business owner to reinvigorate your company. If you want to find out how to make your brand seem more human, check out our previous blog here.
Why rebrand?
If you're considering creating a new brand identity, it must be for good reason. Don't rush into something that might not be the right thing for your business. Equally, it's important not to wait for elements of your company to fail until you change something. It's all about striking the right balance and keeping in touch with your business's successes and pitfalls.

Our post on why you should rebrand lists the following reasons to rebrand—some good, others not-so-good. Now, this is not an exhaustive list, but it'll give you an idea of when it's the right time for a change.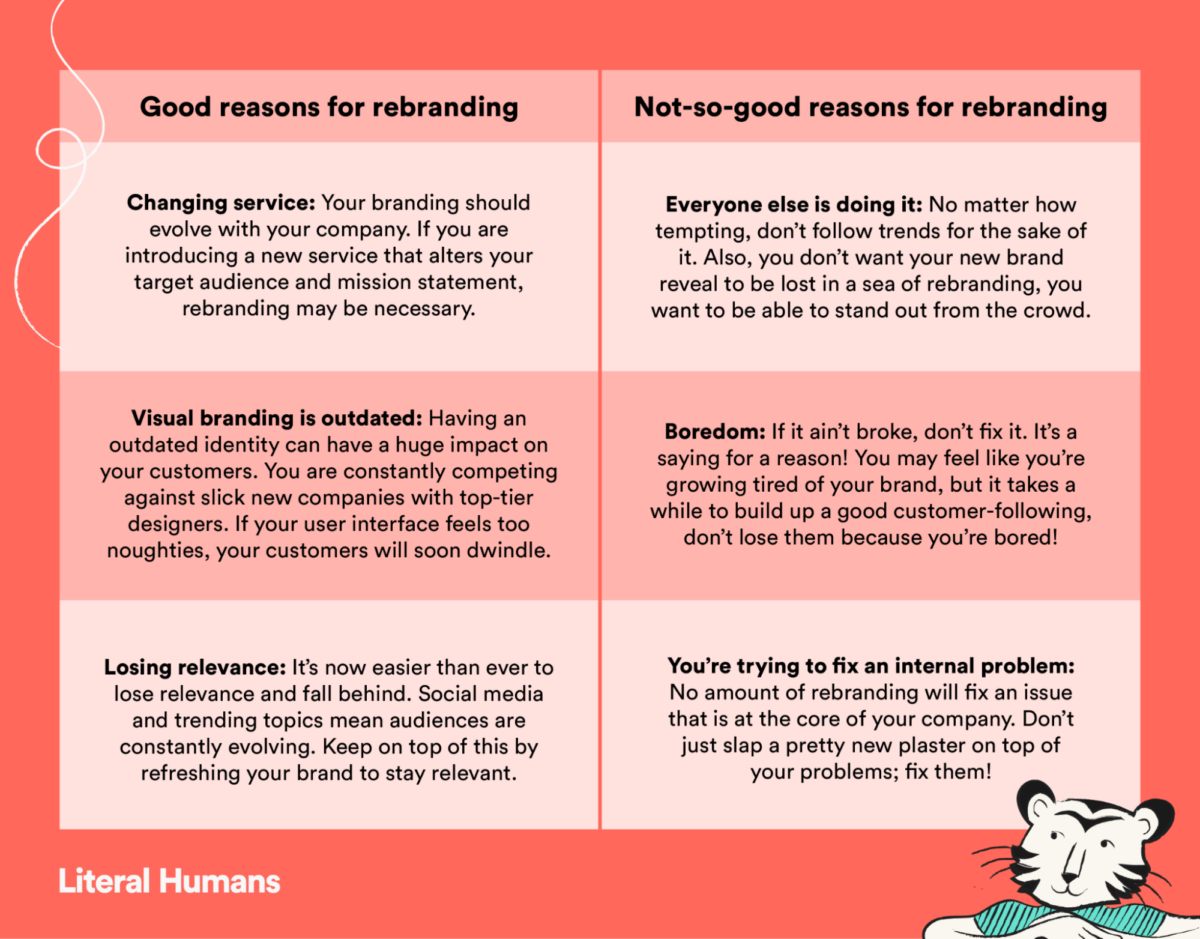 Different types of rebranding 
Brand refresh
Your core values remain the same, the services you provide may have had some minor changes, and you have perfected your target audience over the years. But you still feel a little outdated? Sounds like you need a brand refresh. 
This can be a great option for a successful business trying to remain relevant in its industry. It normally entails more visual rebranding (we'll get into that later) rather than a complete overhaul of your values and company structure.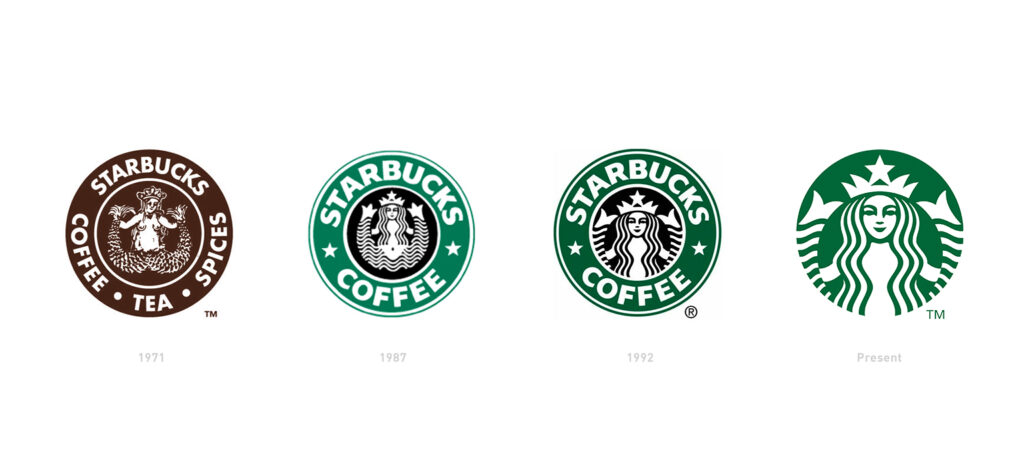 Brand overhaul
A brand overhaul means everything changes. From the company name and subsequent social media handles to business cards and color palettes. It's a big job, and there are plenty of logistics to consider, but it can have incredibly effective results. 
It's not often necessary, but let's look at when it was and if it was successful:
We all remember the BP oil spill. How can a business recover from killing over 900 bottlenose dolphins and harming 500 sea turtles, let alone the lasting impacts on the environment? Well, they managed. Here's how they pulled off one of the most successful rebrands in history:
Changing their name from British Petroleum to Beyond Petroleum:

this new name implies a change in the company's values. Their focus is now on investing in and discovering greener energy alternatives.

Changing their logo:

their new logo is brighter, more affiliated with nature, and distances themselves from their old brand.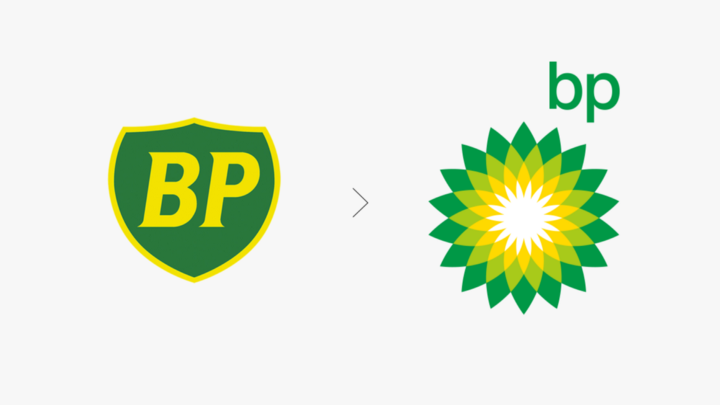 Their $211 million rebranding efforts paid off. They have overtaken Greenpeace as a sustainable green company, and according to a marketing poll, they are considered one of the top 10 green brands.
Partial rebranding
Similar to a refresh, partial rebranding refers to minor changes to keep your business afloat. Sometimes, all that's needed is a new logo and tone of voice to pique the interest of your audience without having to invest in an overhaul.  
You can alter your visual identity without changing the services you provide or your mission as a business. This can often be just as impactful as a complete overhaul, so it's worth considering.
Rebranding checklist 
1. Audit your brand
First and foremost, you need to find out what's working for your current brand and what major changes need to take place. A thorough brand audit will direct you toward a specific type of rebranding. Ask yourselves the following questions:
Are your customers loyal? 
Are your followers engaged?
Are certain elements of your marketing strategy more successful than others?
Are your competitors offering something you are not?
There are multiple ways to find out the answers to these questions. Customer surveys are a great resource that can give you an honest insight into what's working and what isn't. Taking advantage of website and social media analytics can also provide a huge amount of information about website traffic and your conversion and bounce rates.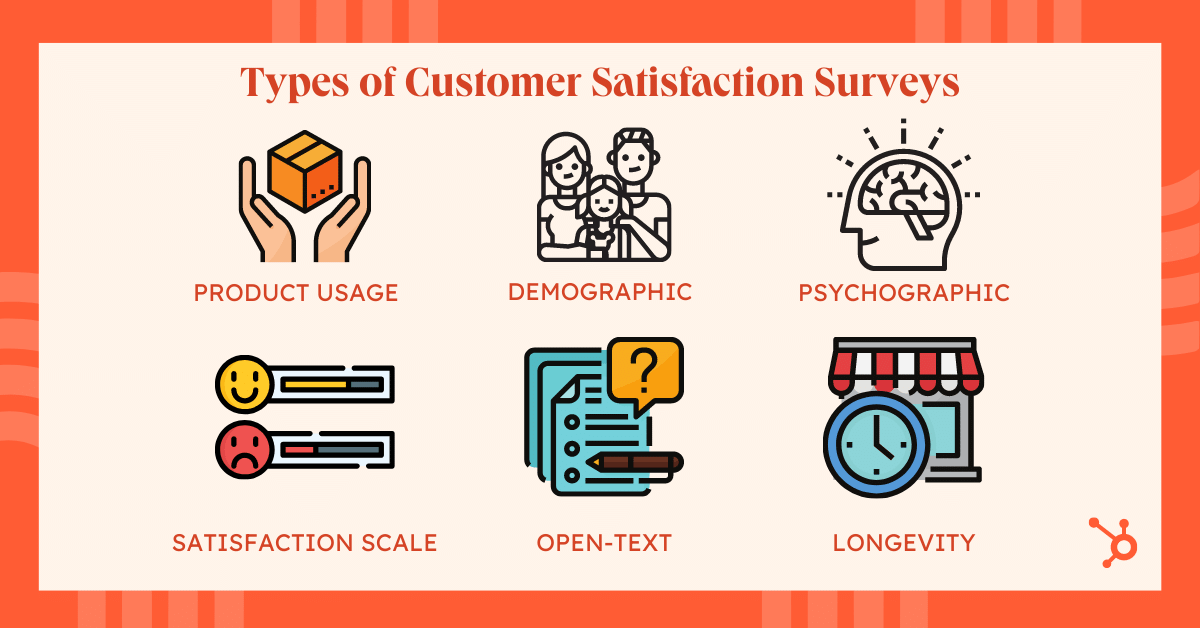 Don't just focus on your customers. Your employees are a valuable asset to your company and can offer a perspective you may not have considered Survey them! Ask them how they'd describe the brand. What's the brand's vision? Is the business satisfying its customers? 
Based on your audit, you'll know whether you've got a strong brand that needs a little shake-up, or a failing business needing an overhaul.
 2. Visual rebrand 
Creating a style guide is indispensable for a rebrand. It helps keep your image consistent and clear in your marketing efforts and gathers all of your key information in an easy-to-use document, ready to roll out to employees. With a good style guide, your customers should be able to recognize your company in a heartbeat.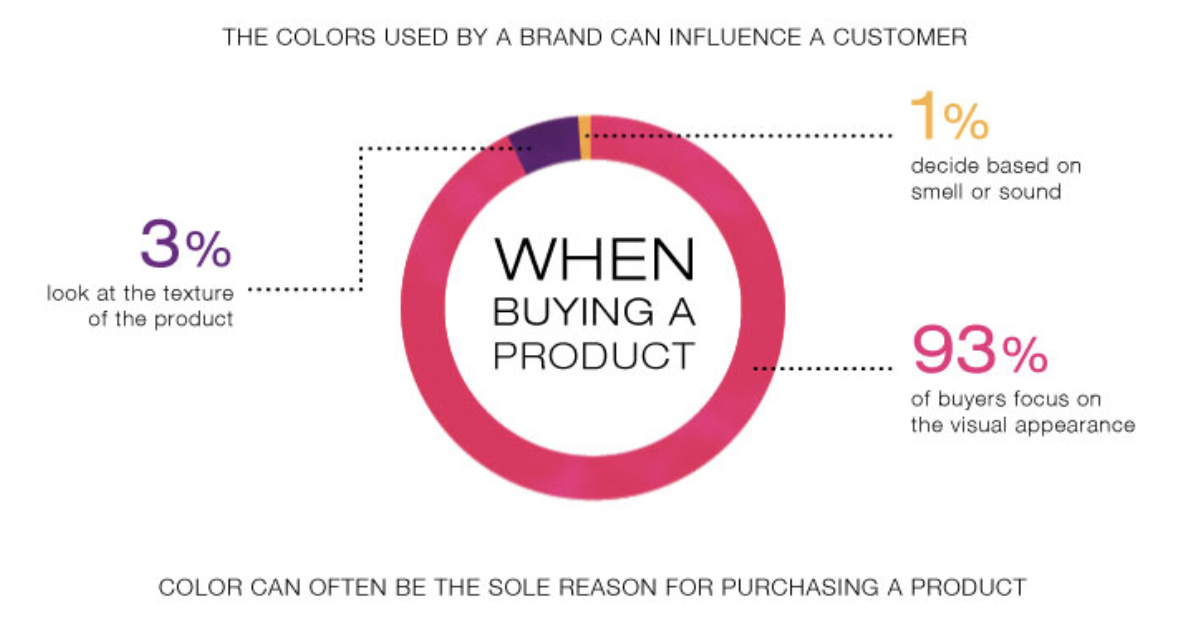 Take TikTok, for example. An incredibly successful company that stormed to the top of social media platforms in recent years. Check out this extract of their style guide: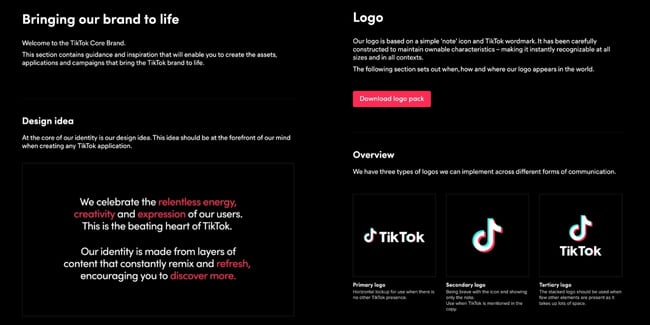 It's clear and informative while staying on brand. Even though this is just one page out of a huge document, you can already recognize the core brand assets of TikTok.
Here are a few things to always include in your style guide: 
1. Logo
What it is, how to use it, and where to use it. You can have plenty of variations of your logo for different uses. For example, a shortened icon for infographics and images and the full icon for blog posts. Check out Skyscanner's thinking behind their logo: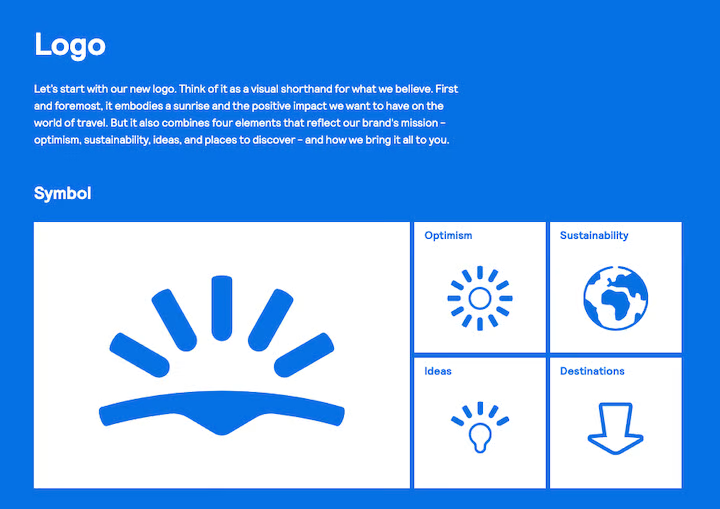 Logos are one of your brand's most important digital assets. For a rebranding, you may want to keep the basic elements of your original logo and evolve them. This way, you avoid losing existing customers or confusing your audience. 
For example, suppose Skyscanner wanted to focus its attention on the environmental impact of flying. In that case, their new logo may incorporate more of the sustainability image and less of the destinations image. 
2. Typography
To keep a professional-looking website, your typeface must stay consistent. This includes which fonts you'll use for your headings, subheadings, and text bodies; letter and word spacing; font size; and where and when to use it. Take a look at Absolut's typeface guidelines:

It's easily recognizable and transferable to multiple formats, making it super easy to implement and stay on brand. An evolution of your typeface can be a nice way to give your brand a refresh. It isn't a drastic change, but it can immediately create the illusion of a more modern and attractive business. You can also experiment, take it to places your competitor hasn't, and grab your audience's attention. 
3. Color palette
It's worth doing a good bit of research when deciding on your color scheme. Different colors have different psychological effects on customers. So depending on your service, you'll want to decide on your background, font, and block colors.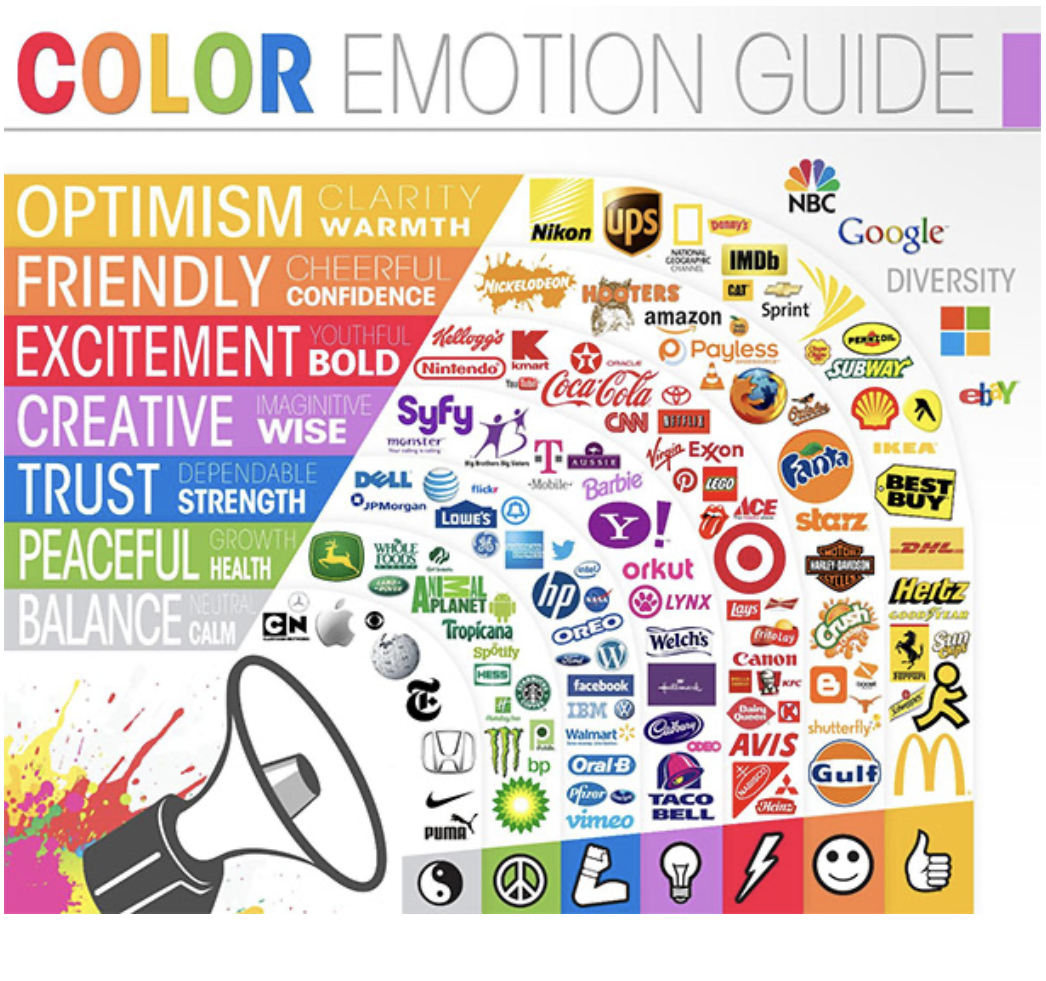 4. Tone of voice 
Professional or informal? Humorous or serious? Fun but not childish? Striking the right balance depends entirely on your specific audience. Let's take Asos, for example: as informal and humorous as possible to attract a young and care-free audience. 
Well if this isn't relatable AF

🔁@makeupbabble pic.twitter.com/qBHGM3Dtlo

— ASOS (@ASOS) September 8, 2021
Once you have identified your audience, take a look at your competitors. What tone of voice are they implementing in their messaging? Is it working for them? Do they have high engagement on social media? Adopting a new tone may be just what your rebranding needs. Remember to keep it consistent! Whatever voice you decide, from email marketing to social media posts, make sure it sticks. 
5. Types of content
Blog posts, informative videos, infographics, audio blogging, the list is endless! It's always good to mix it up and create multiple types of content, but you'll want to set some guidelines for what to avoid. If you want to adopt a more serious, professional persona, then sharing TikToks may not be appropriate. 
6. Image guidelines 
You'll need to decide what kind of images you'll want to be sharing. This may change depending on the type of content it accompanies. For example, personal photography might be the best fit for social media posts. However, for blog posts, you may want to use stock images. Keeping your images and their formatting consistent can help your brand seem professional and produce a clean outlook. It's also important to consider color and themes to contribute to the overall feeling your company wants to give off.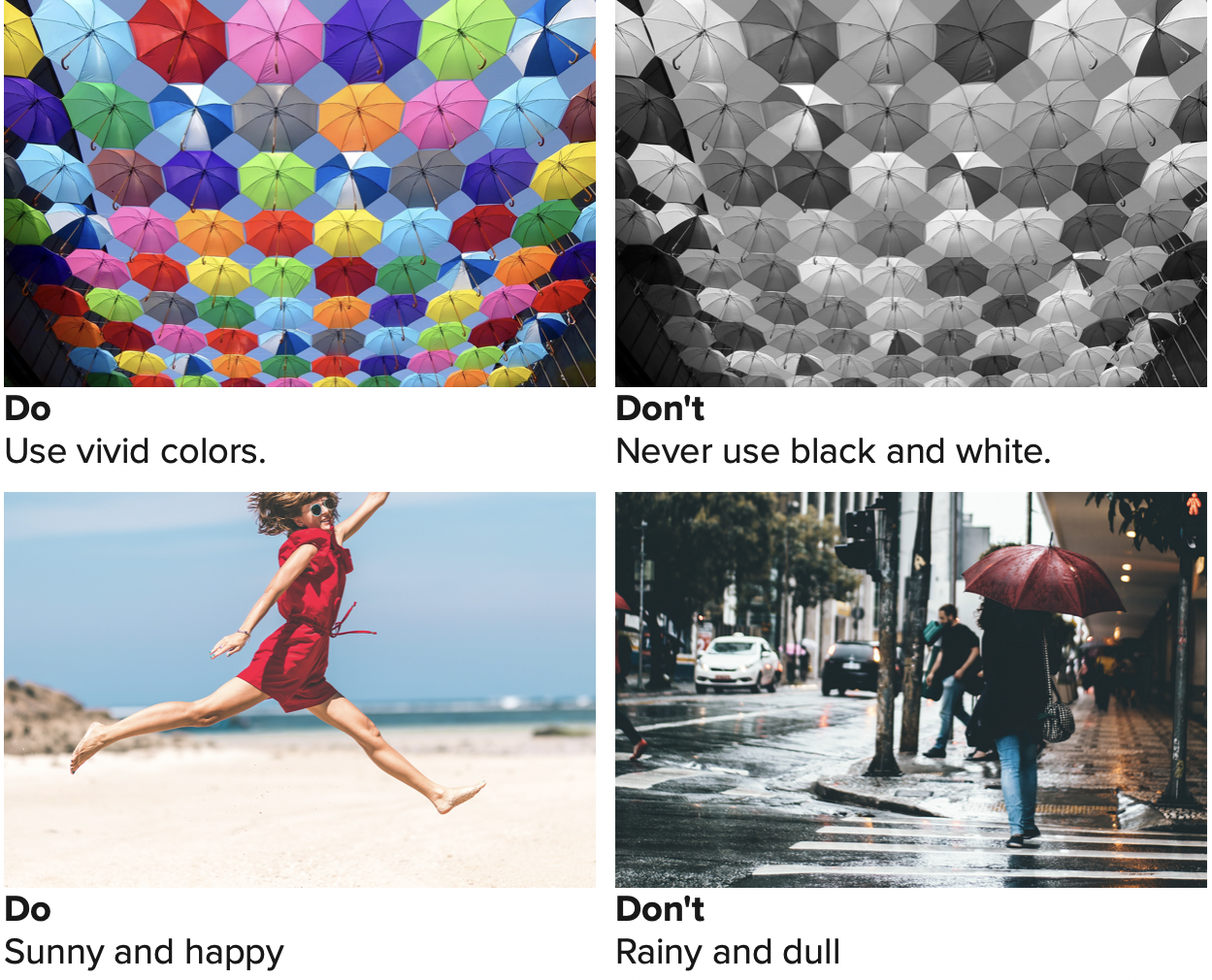 3. Brand guidelines
When considering a rebrand, you must look at the core of the business. From its name to its vision and values, mission statement, and tagline: these elements will help create your brand story and redirect your strategy. These are considered your brand guidelines and are super important for employees and customers to understand.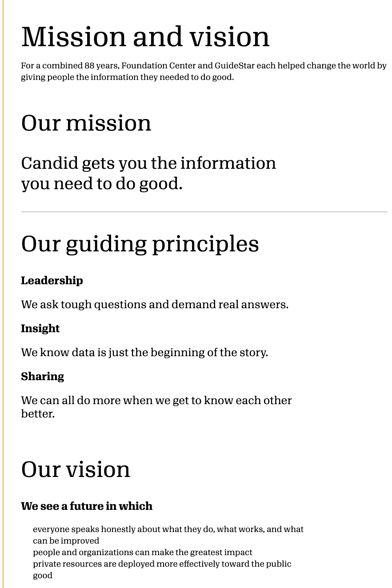 Mission statement: This will likely change if your altering the direction the company is taking. You'll need to sum up what your new target audience will get from you while incorporating your business's values. This will focus your business and attract the most appropriate audience.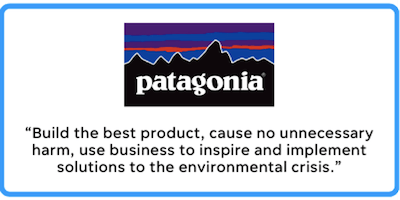 Vision statement:

How do you want your company to impact the world? Why will your company benefit a community, and how? These are questions to ask yourself to figure out your overall vision. For you, the vision may

be obvious. But by setting it out in a clear statement, you can unite your team to work towards a common goal.

Tagline:

This is a snappy summary of what your business stands for and should be just as memorable as your name. You can use it in advertisements, merchandise, content creation, and a lot more. So, it's important to get this right.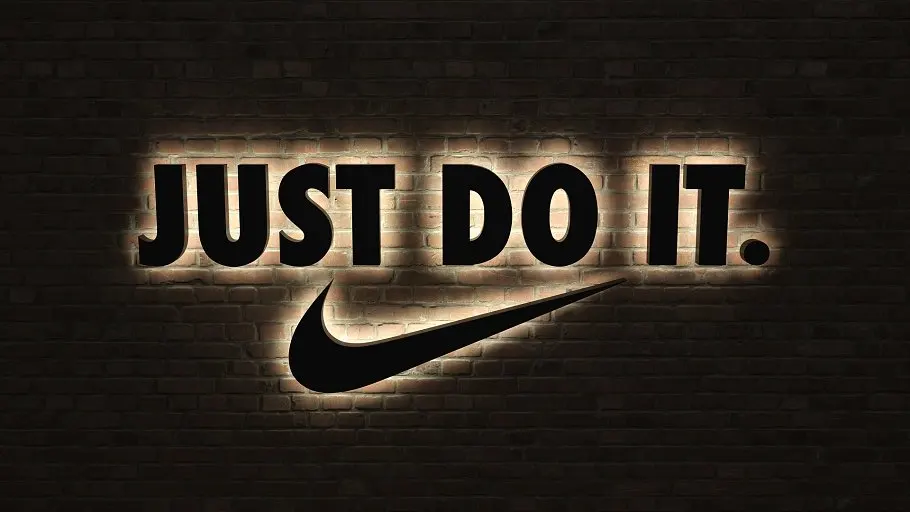 Brand name:

This is a tricky one and takes a lot of thought. It is also not always necessary with a rebrand. It can confuse your customers and alienate them or draw in even more. Take Facebook as an example, it received a huge backlash when it changed its name to Meta, but it actually seemed to help the company in the long run.
Meta rises in brand rank after Facebook name change

Meta ranked at No. 49 under its former name Facebook in 2021

Meta is now ranked No. 5 in 2022, up 44 places vs. 2021 https://t.co/OnCtL4Gr4J pic.twitter.com/Vk6doI6r3K

— Matt Navarra (@MattNavarra) October 17, 2022
Once you have established your brand guidelines, you'll need to update the various platforms your company work on. From LinkedIn and Instagram to business directories, you want your hard work to be seen. 
4. Internal rebranding
It's easy to focus only on external branding. However, the internal is just as important. It might seem like a bore compared to your new shiny logo, but it's worth slogging through. These minor details are the ones that'll make your brand feel like a coherent whole.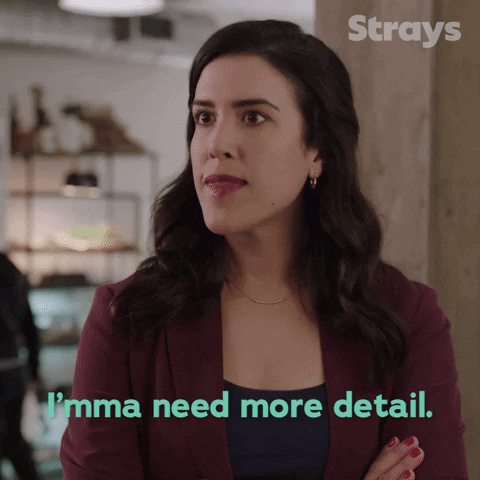 Logistics and legalities
Inevitably, rebranding comes with plenty of logistics to consider. It's important not to overlook these. It's a big job; sometimes, using a marketing agency to help you out can be useful. They'll be able to take on the complicated details while you focus on the big picture. However, it is possible to do it on your own, you just need to consider the following:
Timings:

Timing can be key. You may want to release your new brand at the same time a new service is getting up and running. This can be tactical in attracting the most attention for your new product. Or maybe you want to rebrand bit by bit and build up a following as you go. This could avoid losing existing customers. It all depends on your business and how you want it to run.

New URLs:

New URLs are necessary if you've changed your brand name. You want people to be able to discover your company throughout its evolution.

Trademarks:

If you have new products or a new tagline and a new name, you'll need to trademark them. Consider discussing this with a lawyer to ensure you've covered all bases.

Internal meetings:

You'll want to ensure the rebranding is as smooth as possible internally to reduce unnecessary stress. Make sure everyone is on the same page and knows the key dates for your rebranding strategy.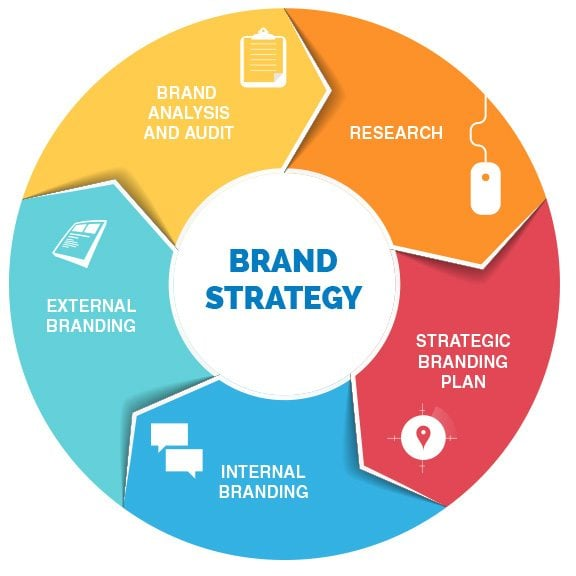 Website content
With a rebrand comes new SEO keywords. Your current website might be optimized to the max for your current audience, but your website priorities will change if your audience or services change. 
Optimizing content:

Blog posts, About Us pages, Services pages, ETC. You'll need to optimize all your existing content to ensure your company still performs well in search engine results. 

Adapting existing content:

You'll need to update your call-to-actions and tone of voice throughout blog posts and other existing content. 

Design:

You may need to redesign your website to appeal to your new market. If you provide your web designer with your style guide, they'll be able to update it accordingly.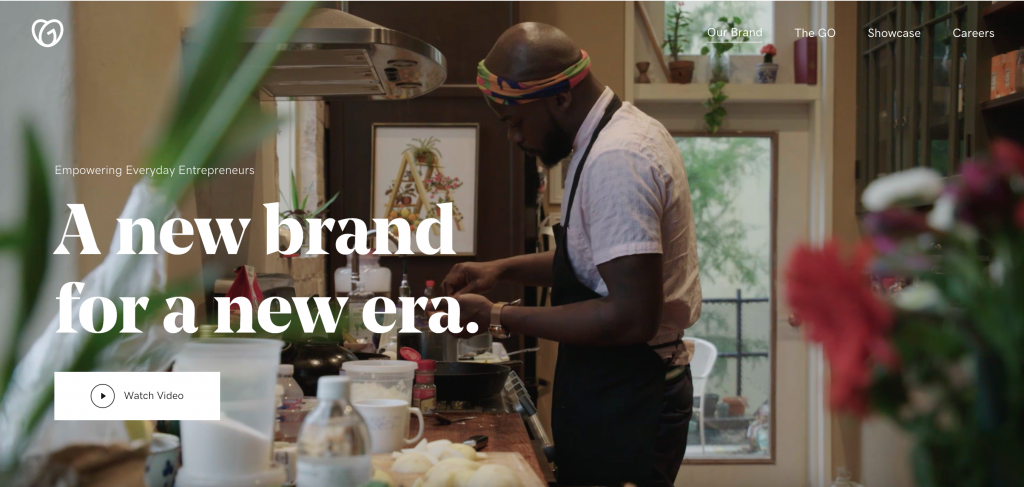 Rebrand—check?
So, maybe you've decided you want to rebrand your company. As a business owner, you'll need to consult your key stakeholders and decide on your rebrand together. Begin by auditing your current business and then go from there. 
From our examples, you can see that all major successful companies go through a rebranding process to remain relevant and modern. So don't be afraid to take the plunge. 
If you follow our checklist, it should be an exciting and fun process. Get creative, push the boundaries and redefine what your brand means!