When it comes to the world of digital marketing, you want to know that the content you're putting out will provide actionable results for your business. Otherwise, you're wasting valuable time and effort for very little return on investment.
You want your content to be insightful and inspiring. It needs to urge your audience in a certain direction and encourage them to interact with your business, turning them from passive onlookers into valuable customers.
So let's take a look at how you can perfect your content creation and make sure every piece you put out delivers the best action possible.
The importance of a content marketing strategy 
Before you churn out hundreds of pieces of content, let's step back and plan out what you want to achieve first. Enthusiasm is great, obviously, but it'll all be for naught if you don't have a solid marketing strategy in place before you begin. 
Clearly setting out your thoughts and organizing a content strategy will help you:
Stay on track:

It's important to stay within your specialty when it comes to content creation. For example, if you are an HR business, it wouldn't make sense for you to start writing about transport logistics. Think about the clarity of your content creation and don't spread yourself too thin. If there are additional topics you want to write about, make sure to separate them from your normal posts. 

Develop a content calendar:

If you want a sure-fire way to professionally schedule your output, then a content calendar is the way to go. With this, you can visualize all ongoing projects, the deadlines for each blog post, video, or whitepaper, and make everyone stick to the same plan. With some content schedulers such as MailChimp or Hubspot's scheduling tool, you can create a backlog of items to post to your social media platforms without worrying about manually posting or missing dates. 

Maintain consistency:

A marketing strategy will help you align your content with your overarching business goals and keep a consistent tone of voice in everything you publish. You need to make the core values of your business clear in your content, and planning everything ahead of time will allow you to do just that. 

Rank higher on the SERP:

The top of the search engine results page (SERP) is where you want to be, but this doesn't happen without careful planning and a good marketing strategy.

Retain your audience better:

Another great benefit of strategizing is that it helps you pick out any flaws in your work and fix them ahead of time. You can also change your strategy as you scale up and improve, allowing you to keep your audience retention up. 
How to drive action with great content
Now let's look at the specific actions you can take to help your content be the best it can be. This is crucial for achieving your goals, whether that's increasing engagement, generating leads, driving sales, or promoting something you believe in. 
Remember to have fun and experiment with these forms – try to find unique insights in everything you do. Letting your personality shine through will give you an edge over other businesses. 
Include calls-to-action (CTA) 
One of the best ways to drive action with your content is to include calls-to-action. These prompts will directly help guide your audience where you want them to go, as long as they are convincing enough to capture and retain attention.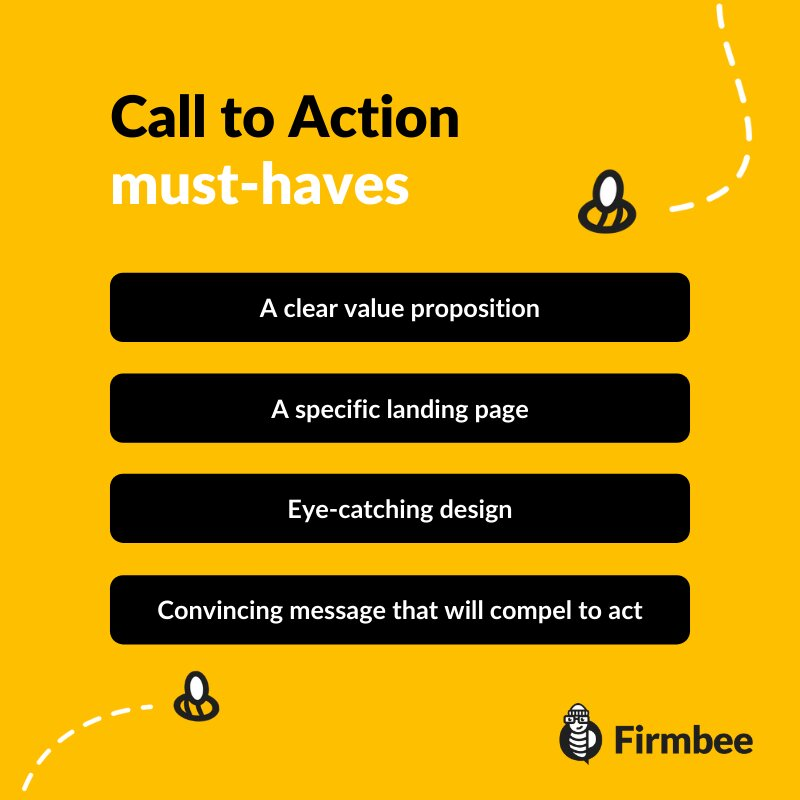 To do this, make sure your CTAs are:
Clear and direct

Specific to your cause

Easy to follow (i.e., "click here for [x]")

Engaging and eye-catching
Your CTAs won't be more than a few words on average, so you've got to make them count. Use action-oriented language to give your audience a clear goal or build a sense of urgency, especially when generating sales — like this bold approach from Sleeknote: "Wow, we were sure you'd want this…because you look like someone who likes to stay one step ahead of the competition.😎"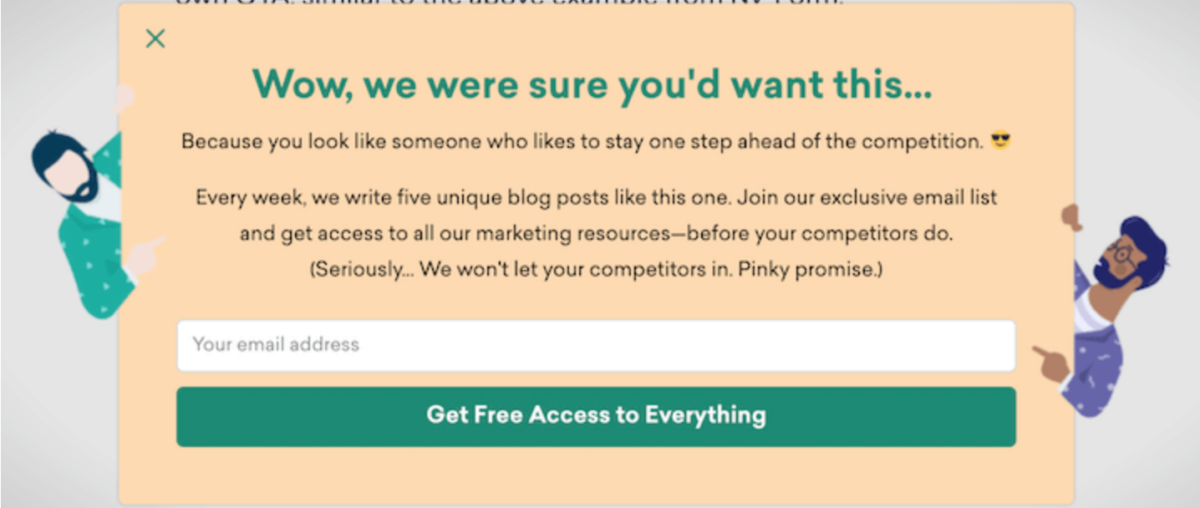 Think of the last time you went on a product website, whether that be retail, SaaS, or otherwise, and saw a sign saying "Final Sale" or "Last Chance." How did that make you feel? Were you more or less incentivized to check out what was on offer and snap up any last-minute deals? We love how this limited-time offer and countdown clock from Blogging.org create a sense of urgency: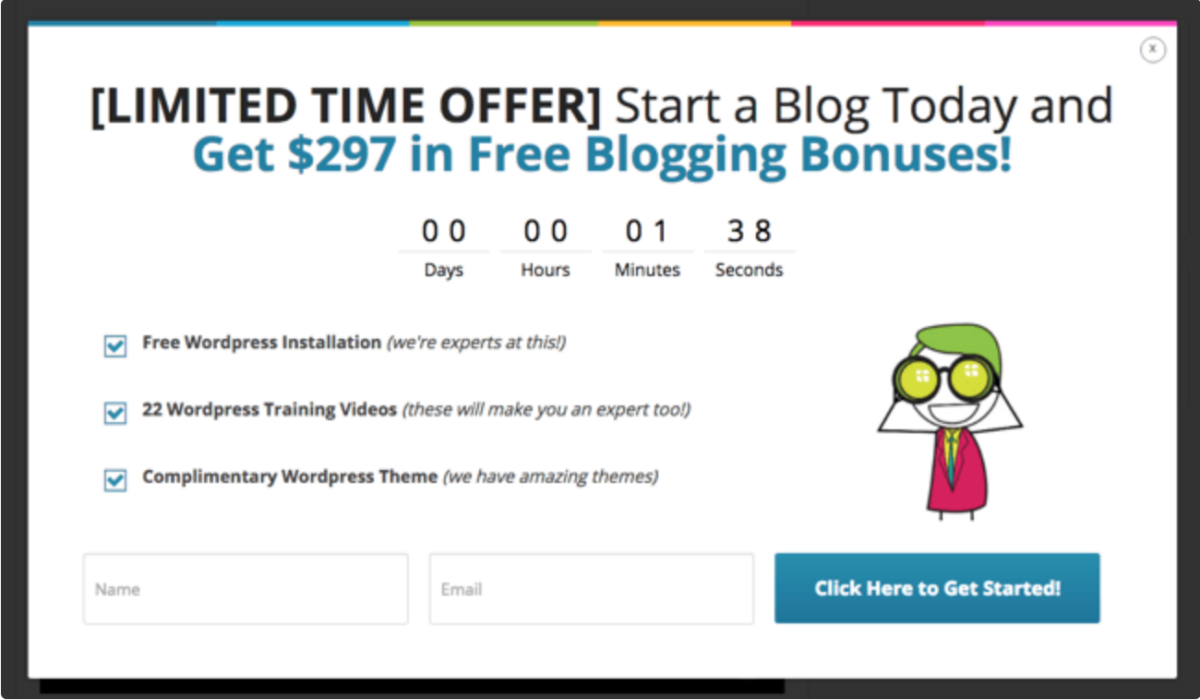 Alternatively, you can offer your dedicated subscribers vouchers and discounts with email marketing.  CTAs like "Click here to get 50% off" will encourage people to join your mailing list and continue to your website. Hats off to Grammarly for combining its discounted offer with a so-bad-it-makes-you-laugh joke that customers will remember: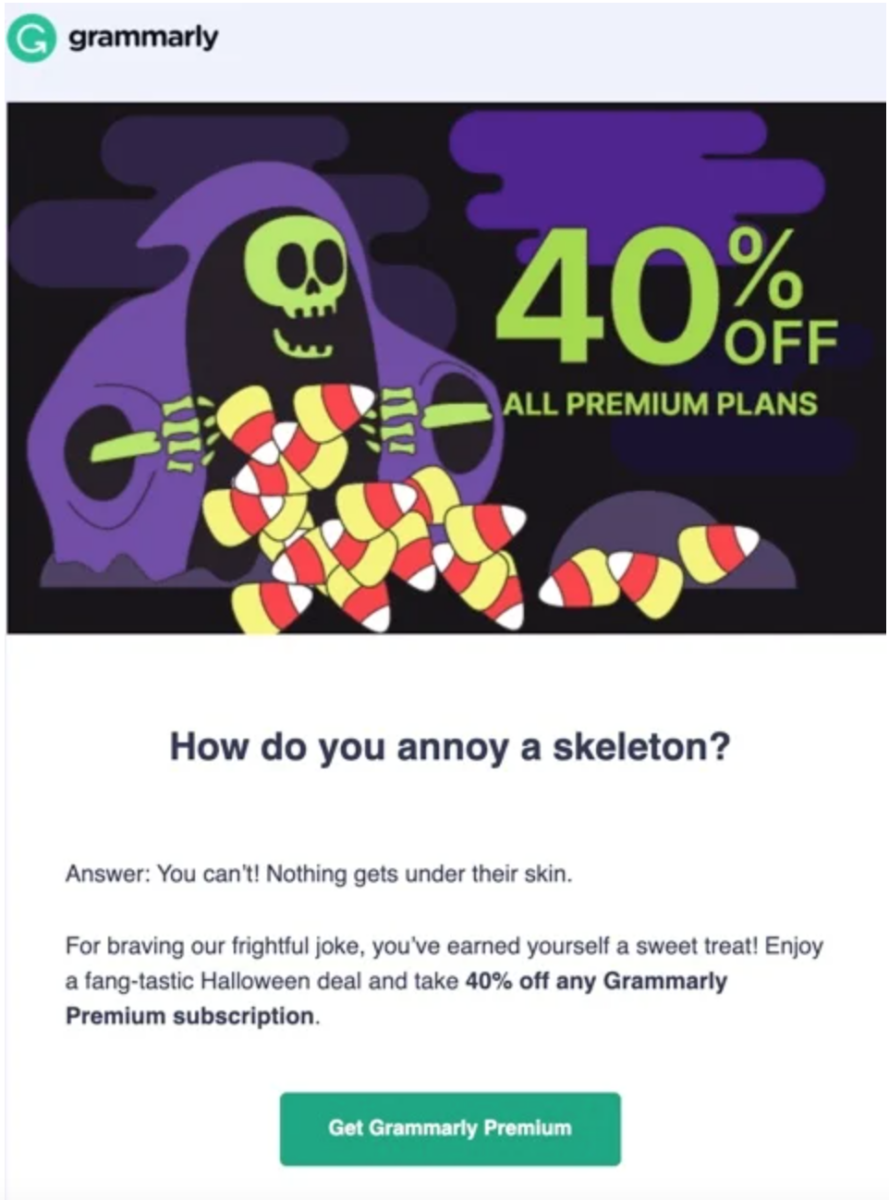 It's worth playing around and experimenting with various types of CTA to see which works best for the types of content you are publishing and what your end goal is. 
Understand your target audience
At the end of the day, your audience should be at the heart of all your decisions since they'll be the ones driving revenue. So you must understand everything you can about them:
Who are they?

What is their demographic?

What are their needs and preferences?

What might be some concerns or pain points?

What are their interests?
To get a better grasp of this, create a buyer persona. This will let you lay out and identify the key areas you need to know to better target your content towards them. 
Inbound marketing is when you tailor your content to the specific needs and wants of your target audience, developing stories and promotional material that will resonate with them more directly. When people feel understood by a brand and align with its message and goals, they are far more likely to invest in its services. 
You need to deliver valuable content that directly addresses your audience's needs. Take a look at what your competitors are doing and how successful their lead generation is to get an initial idea of what you can and should be doing. 
For even greater insight, you can map out a buyer journey. This will let you see what a potential customer is thinking from when they are first introduced to your business all the way through to making that final sale. When you understand the journey from A to B, you can adjust your marketing efforts accordingly to ensure everything runs smoothly. 
Explore SEO
As useful as social media is at generating interest and views, there's a lot to be said for search engine optimization and its ability to drum up organic traffic.
If you want to make the most effective content possible that's bound to drive action; you need to get on top of your keyword research and see what people are looking for. Once you have a list of trending, high-traffic topics that are relevant to your business, you can start writing about them and incorporating them into the flow of your content distribution.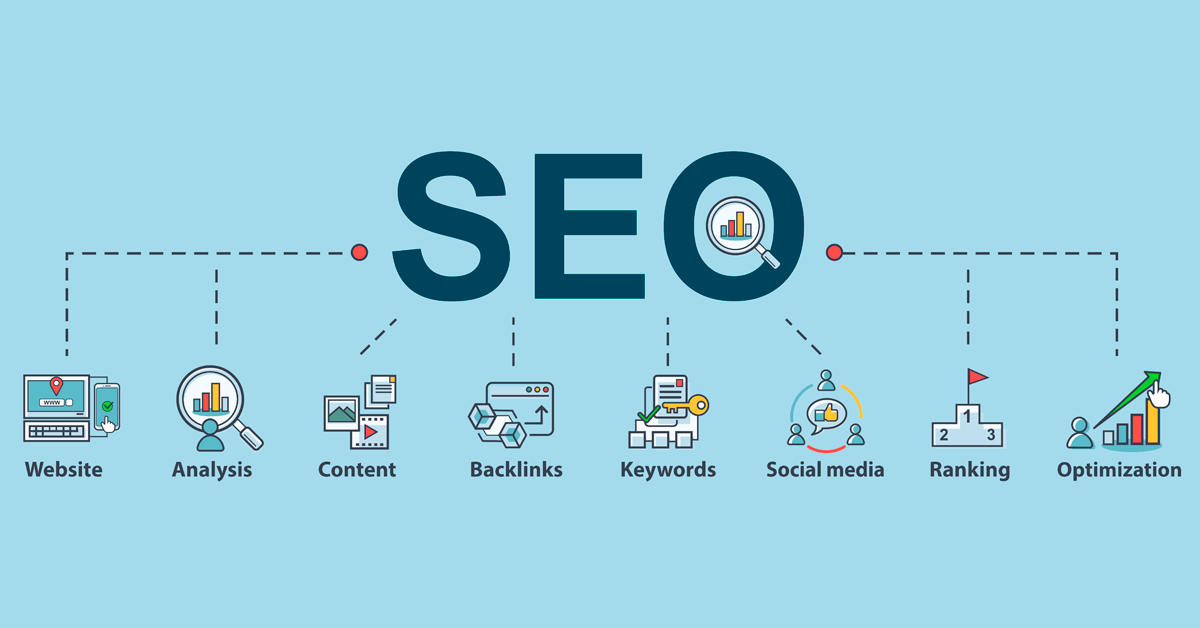 Think of how many times you've clicked 'Page 2' on the search results page. We bet it's not been that many unless you're desperately searching for something specific. Most people feel the same. 
Although now a quite outdated stat, research from the mid-2010s found that 75% of people don't look past the first page on Google. Given the sheer number of people on the internet now, this number has likely increased. If you want content that drives action, you need to ensure it's front and center for everyone to see. 
Fortunately, there are many (and we mean many) companies that exist to help with that, including big names like Semrush and Ahrefs. This means that no matter how confusing you find navigating the algorithms of Google's SERP, you'll always have the necessary tools at your disposal. 
Engage with your audience
The internet is a big place, and it's easy to become lost in a sea of other businesses. To increase your chances of getting noticed, you need to cast your net as wide as reasonably possible. 
Distributing your content evenly over social media will do just that. Then, you can increase your website traffic by increasing brand awareness and funneling everything back to your main base of operations. 
It's important to strike a balance between finding your audience on various platforms and not spreading yourself too thin. Whilst over 90% of businesses have social media, it's uncommon to find many with every single platform available. Rather, you should pick your top 3 or 4 – whatever seems manageable to you – and dedicate yourself to building trust and a loyal user base on those sites.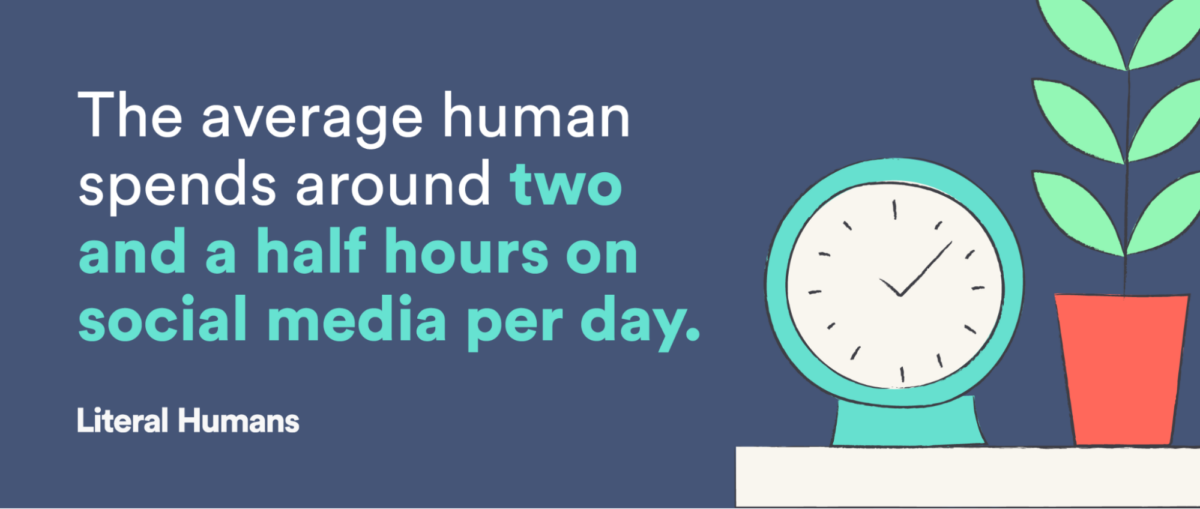 When you take on too many accounts, it's easy to lose track of what's been posted where, or what you need to do next. It also makes it much harder to communicate with your audience, especially if you're a small business without a dedicated social media manager. 
With a more close-knit pool of users, it's easier to encourage comments, shares, and feedback on your content. Then, you can engage with your audience by responding to their messages. After all, active interaction leads to increased customer action since you make your users feel valued and listened to.
Switch it up
You rarely get content marketing right on the very first try. In reality, it takes months of testing and experimenting to see things like:
What drives conversion rates best?

What type of social media posts does your audience interact with more? 

Which content format best articulates what you want to say and resonates with who you are as a brand?
It's not a failure on your part – or anyone's – when you have to change something. But you can expedite the process and start experimenting from the get-go, rather than wait for a dip in activity. 
A/B testing allows you to post several different versions of the same content to see which format your audience prefers. It can be something as simple as a color change on a CTA link, or a new thumbnail on video content, or even an entirely new headline for a blog post. By testing simultaneously, you get to see in real time how well your content is performing when changes are applied. 
From there, you can use metrics such as key performance indicators (KPIs) and click-through rates (CTR) to continuously evolve your content plan and integrate the most interacted with content across your whole business. 
Make your content the best it can be
It goes without saying that you should always strive to create high-quality content wherever you're posting. 
No matter how much your social media marketing differs from your email marketing or whether you prefer to use case studies over whitepapers, every piece should be crafted with care and attention. Even though you may be generating dozens of pieces of content per week, your mental attitude should always be quality over quantity.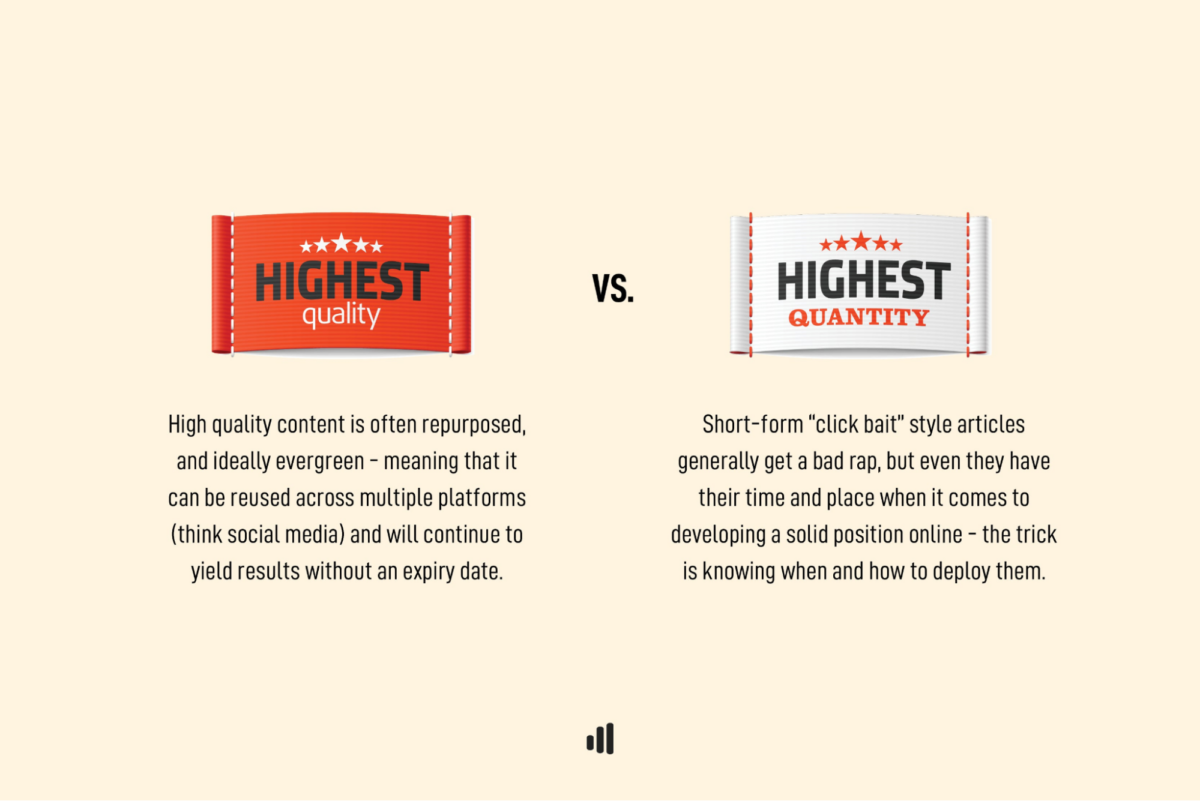 Here are a few techniques you can use to make sure you're always producing good content that keeps your readers engaged from start to finish:
Use different media types:

Even the most formal and rigid of brands know better than to only produce one type of content forever. Leverage the use of images, videos, infographics, and

podcasts

to enhance user engagement and make your content more shareable. Often, things we see in picture-format are easier to digest than a big chunk of text.

Be persuasive:

The majority of the time, you'll be writing to persuade your audience to go in one direction or another. But don't be robotic with your selling point. Rather, make use of emotive storytelling to help your readers empathize with what you're saying. Make it relevant and memorable to them. 

Don't forget about your title:

The headline is the first thing a user will see when they are scrolling through your website or on the SERP, so you need to make sure it's catchy, intriguing, and informative. 

Check everything:

When people are presented with quality content, it sets a good example for the rest of your business. Content which has been haphazardly thrown together with incorrect spelling, punctuation, and grammar will be very off-putting when noticed. 
Ready to make a change?
Consistently making good content is an ongoing process. People will be inspired by different things, so don't be afraid to branch out and see what works best for you and your audience. By understanding them and optimizing your content approach, you can consistently improve your ability to motivate action. 
Without a solid plan, your content is, unfortunately, dead in the water. You won't see anything from it until you put the steps in place to really boost your engagement levels and get to grips with all the nuances that spur people to take action.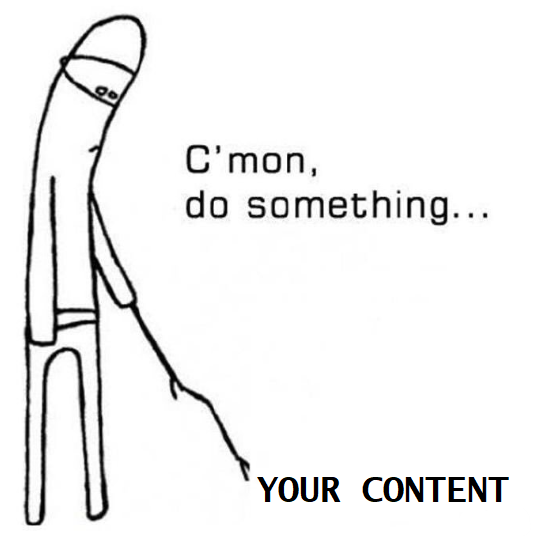 So, round up your marketing team and sit them down for a good old heart-to-heart. You have to be the ones to take the first steps, after all. Then you can create quality content that everyone can be proud of, and you're bound to see the impact of it.