Are you struggling to harness the power of social media? Perhaps you're out of ideas of what to post, or no one's reading your content; whatever it is, this is not the end for you. 
Accepting help from social media marketing agencies is just what you need to get back on track and give your brand the spotlight it deserves. Even if you've already cracked the code to social media success, taking an agency on board lightens the load and lets you focus on other creative, innovative branding strategies.
Once you agree to work with a digital marketing agency, you share the same goal of bringing in new business with a positive online presence. By working together, elements that originally tripped you up will be stepping stones to success. 
It's understandable to be a bit skeptical; after all, allowing an agency to get their hands on your content, no matter how professional and acclaimed they are, is daunting. This is why we invite you to read through this article to properly clear up what a social media marketing agency is, what they do, and whether you should use one. 
What is a social media marketing agency?
Social media marketing agencies specialize in making great content that aligns with your brand and resonates with your target audience. They know numerous social media platforms like the back of their hand and how to make each one work in your favor. 
Depending on what a client asks of them, social media marketing agencies can lend many valuable skills that boost company awareness, increase conversion rates, and keep multiple steps ahead of trends. 
Social media marketing agencies are super helpful and can take companies out of bad spots that are being overlooked and suffering financial consequences. Here are some other reasons why these marketing agencies are popular choices among big and small businesses:
A fresh set of eyes:

Sometimes, your social media marketing strategy just needs a fresh set of eyes. And when those eyes are professionals, pinpointing areas of improvement takes no time. 
Running out of content ideas:

The worst thing you can do for online engagement is to stop posting. But, when you feel you've posted all that you can, social media services can spark lots of inspiration for what you could publish next. 
Posts aren't getting any bites:

Have you been diligently posting for ages but not getting any clicks? There's clearly something wrong, and an agency will work its magic to find new leads and craft content that

really

speaks to them.
Money seems to be going down the drain:

Social media marketing can become very expensive, especially if you're not seeing any return on investment (ROI). With an agency, your money is put to good use and will result in more revenue in the future.
Something went wrong and now needs fixing:

No matter how long you've been in the game, things go wrong. Either your reputation has taken a hit, or there's a technical issue with your posts; whatever it is, having an agency on your side can fix it pronto.
What do social media marketing agencies do?
Social media marketing agencies emerged as a response to the ever-growing influence of social media. With the explosion of online platforms, companies found themselves facing a big challenge – how to navigate the new, complex world of social networking effectively. 
The need for experts in this subject who could make sense of algorithms, create engaging content, and manage brand presence became increasingly important until it was a necessity for survival. 
Thus, social media marketing agencies were born and have continued to offer guidance to help companies make their mark. 
Social media marketing is their bread and butter, but what is included in this exactly? The expertise they offer will vary on the agency and the client, but all tend to cover similar areas. Here is a selection of social media marketing services you can expect from these agencies.
Develop content strategies
Don't worry; these marketing firms won't expect a full action plan when you approach them. In fact, the less you have set in stone, the better, as it gives the pros the freedom to really get stuck in.
A social media management roadmap will outline what the agency deems best regarding strategy for what you post, where, and when. This content marketing plan is carefully crafted to align with your business goals, voice, and values.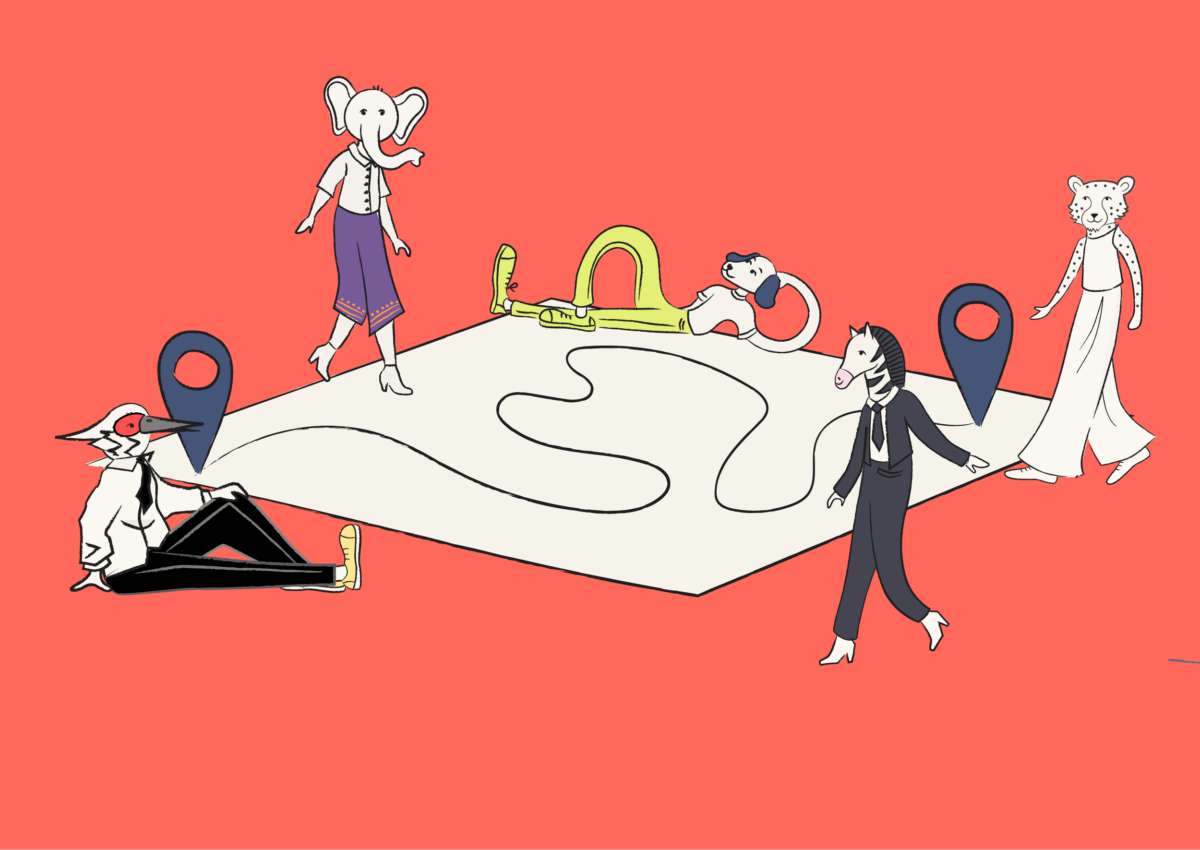 Relevant and engaging content creation
Now comes the juicy bit, the creation of the content. With a clear plan of action in order, the agency advises companies on what content to post. They're not just throwing ideas at a wall and seeing what sticks; every piece of content is carefully considered before it hits the socials. 
As effective strategists, agencies are also wizards at sorting out your customer segmentation. This is when your big group of audience members are put into groups based on shared attributes like age, background, and profession. 
Whether it's a thought-provoking blog article, a fun trend, or a product advertisement, marketing companies ensure that social media posts are customized to resonate with specific segments, increasing the chances of engagement and conversions. 
Search engine optimization (SEO)
For your content to pop up before competitors on search engines, you need to hone your search engine optimization (SEO) game. Unfortunately, it's not as easy as everyone thinks, as there is more to it than chucking in some keywords here and there. 
SEO encompasses both off-page and on-page elements that essentially reassure search engines and algorithms that your content is trustworthy and brings value to users. 
As SEO experts, social media marketing agencies do the following:
Keyword research:

Research words and phrases used by the target audience when searching online. These are strategically added into content to make it rank higher on search engine result pages (SERPs).

On-page optimization:

Titles, headings, and meta descriptions are optimized to make the content user-friendly, accessible, and readable.

Link building:

High-quality links connect your website to others, which helps bring in a wider audience.

Analytics and data:

SEO is an ongoing process, so agencies must track analytics and data to gauge the website's performance. If it's not bringing in the desired results, then proactive changes are made.
Take care of customer engagement
Along with cooking up effective social media content that grabs attention and gets people clicking, these agencies actively engage with your audience. They drive communication between brand and consumer by replying to comments, questions, and concerns. 
But don't be mistaken; these are not robotic, detached responses; they are genuine interactions that foster a sense of connection and community. This community management aspect is just what you need in order to maintain a positive online reputation which makes your brand approachable and relatable. It also builds loyalty with your audience and allows you to focus on delivering behind the scenes.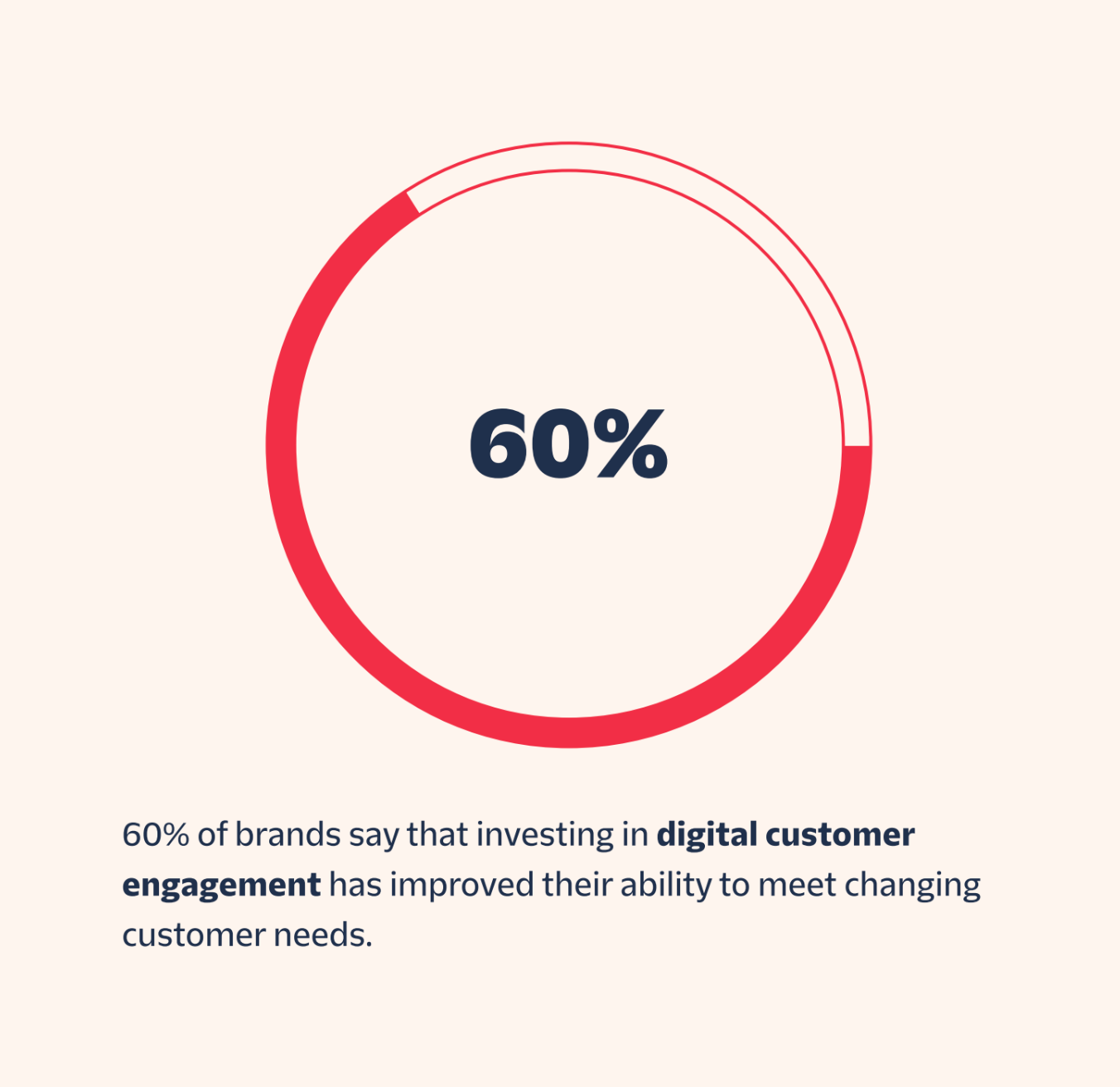 Lead marketing campaigns 
When launching a new product, promoting a special offer, or raising brand awareness, you can rely on social media marketing agencies to lead the way with an impactful marketing campaign. 
From whipping up the perfect campaign concept to choosing the most effective digital channels, your message will reach the right audience at the right time. Agencies identify industry trends, uncover competitor weaknesses, and help you strike while the iron is hot. 
Here is a quick run down on the different campaign types they can help with:
Social media campaigns:

Created to resonate with the right demographics, these campaigns enhance your social media presence across all apps and achieve marketing goals by boosting credibility and revenue.

Influencer marketing:

Influencers are essentially online personalities that users connect to and look to for advice. Using influencers is very helpful in spreading positive awareness about your brand, as

50% of millennials

trust recommendations from influencers which is a stark increase from 38% from celebrities.

Email marketing:

Nurturing customer relationships through perfectly timed and worded emails is a secret weapon. It keeps the brand at the forefront of the customer's mind without being too pushy.

Pay-per-click (PPC):

By optimizing paid advertising strategies, agencies help you make the most of your marketing efforts by driving traffic and conversions.
Marketing campaigns can be very stressful for brands as there is a lot riding on them. Perhaps you have a new product to showcase or a latest trend that would be perfect to jump on. Timing is of the essence in moments like these, and combining that with high-quality content is no walk in the park.
With this valuable understanding, your company gains a competitive edge that would have originally been lost in the cracks of impending deadlines, unreliable data, and poor communication. 
Run advertisements
Before you get the wrong idea, these advertisements aren't the autoplay videos that break your eardrums when they talk about a new vacuum. With valuable social media advertising know-how, agencies can speak your target audience's language. 
With your permission, ads are run across your social media accounts that meet the needs of your audience while maintaining your brand identity and image. 
Running ads is great for increasing brand awareness and boosting sales. It's definitely worth thinking about, as Facebook ads alone can reach 33.3% of the global population over the age of 13.
Track social media data and metrics
Social media is a wonderful, wacky, and sometimes very questionable place. To find your way around, you need to understand data. Or, better yet, hire an agency to take care of it for you.
Agencies have specialists who carefully track and analyze social media data and metrics to give insights that steer your strategy in the right direction. From reach and engagement to click-through rates and conversions, agencies track your performance across all social networks, from TikTok to Snapchat to LinkedIn.
So, while you focus on being the creative force behind your brand, agencies ensure you're always on the right track, riding the ebbs and flows of social media.
Keep an eye on competitors
It's competitive out there, and keeping up with others is essential to avoid being lost in the digital abyss. Social media marketing agencies monitor everything about competitors, including their strategies, activities, and customer feedback.
It's not just about being nosey; being well-prepared and informed of what you can learn from them and what you can do better is crucial. Doing all of this research takes time and is ongoing; therefore, hiring an agency to do it for you is ideal.
Considerations before hiring a social media marketing agency
Hold up, before you get ahead of yourself thinking of all the great things these agencies do, there are some careful considerations to take. 
1. Know what you want to get out of it
Before you head into your first consultation with an agency, you must know what you want out of it. What are your specific goals for social media marketing? Are you looking to increase brand awareness, website traffic, or increase lead generation? 
Having answers to these questions gives the agency a huge head start with meeting these goals. Otherwise, weeks and maybe months can be wasted on second-guessing what is the best way to move forward. 
Also, with a clear intent in mind, there's less risk of straying from the end result, which saves time, money, and half-baked afterthoughts.
2. Have a realistic budget
Secondly, you must consider your budget. Pricing will differ greatly depending on the agency's:
Service they provide

Level of experience

Reputation 

Specialization

Contract type
As important as a strong social media marketing strategy is, you're asking for disaster later down the line if you throw every last cent at it. 
So, carefully delegate funds for this process to ensure you can afford a high-quality without emptying the bank. 
3. Shop around first
No matter how much of a rush you're in, fight the temptation to go with the first option. There are tons of marketing agencies out there, so there's a lot to choose from which can also be overwhelming. However, it will be easier if you know what you want and how much you can spend.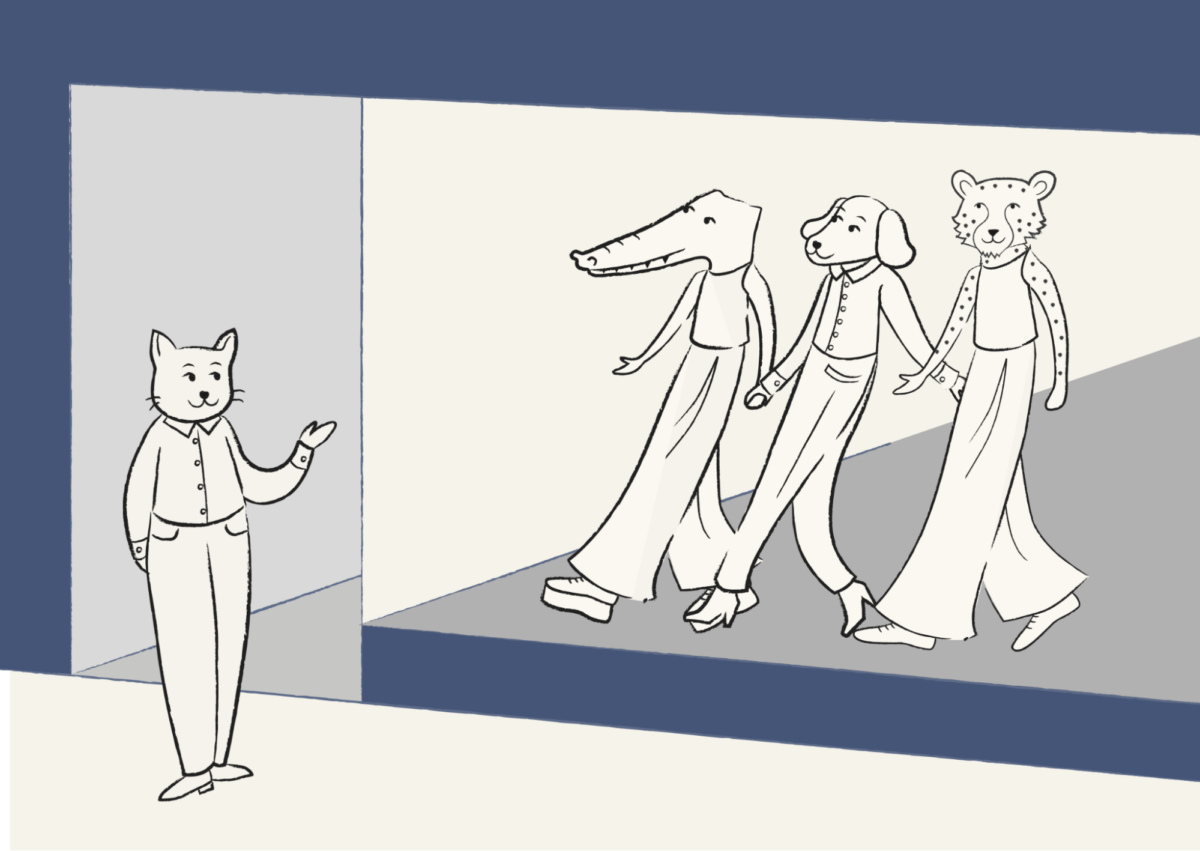 Client testimonials and reviews are valuable sources of insight when making this decision. They offer a glimpse into their performance and their relationships with previous clients. What's more, if they are routinely celebrated for a specific feat that aligns with your goals, you may have just found your match. 
4. Be open to change
This may sound obvious, but you'd be surprised to hear how many companies refuse to budge on certain elements like color scheme, tone of voice, and choice of social media channels. 
In fact, the biggest cause of startup failure is a lack of product-market fit. This is when a brand's product isn't what the audience they're trying to target wants. If this doesn't fit, attracting potential clients is difficult, decreasing revenue. It's a huge kick in the teeth and can be avoided if you are open to changing your product or target audience.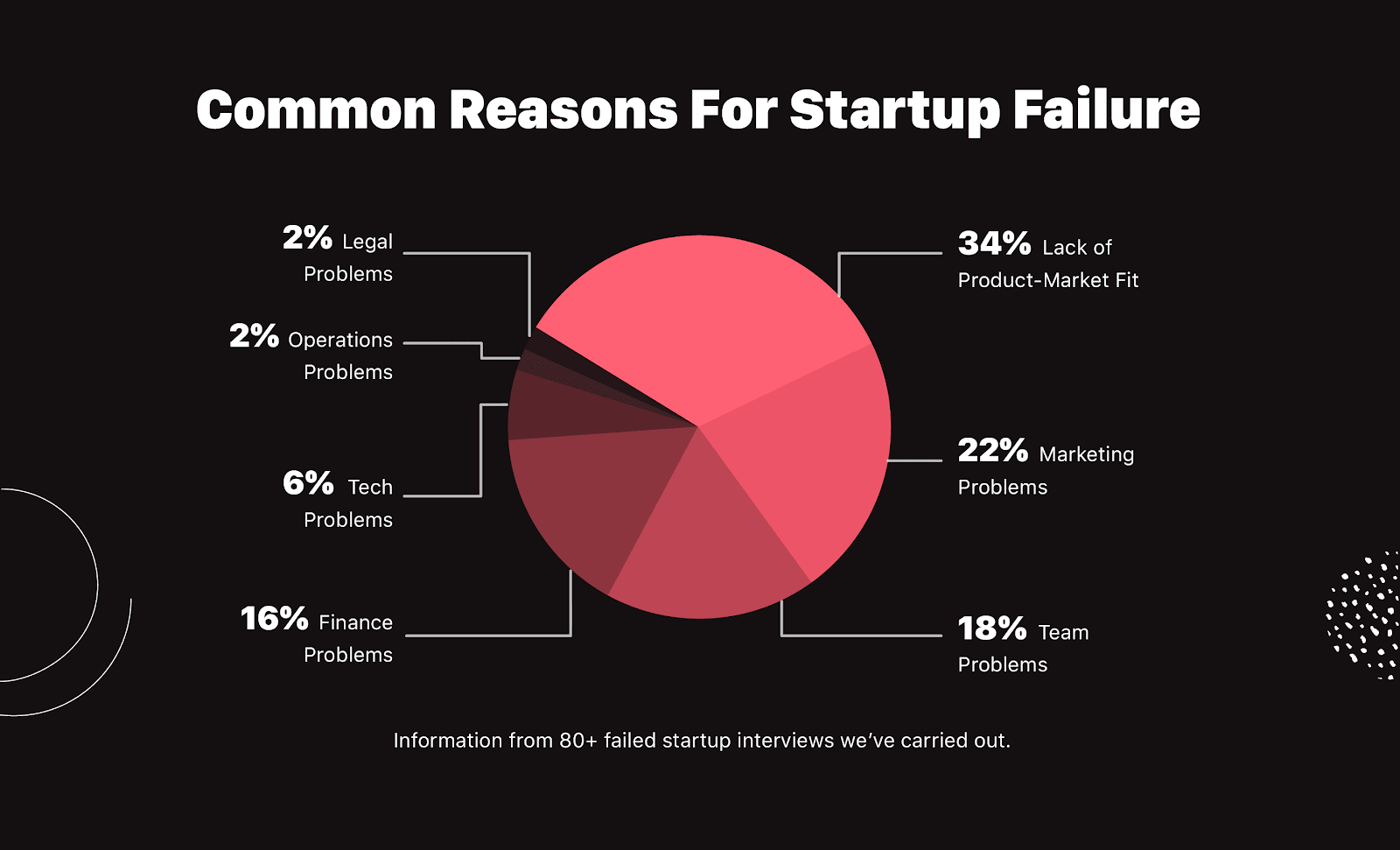 5. Communicate and work together
Communication is the foundation of a productive agency-client relationship. Every agency should value open and transparent communication that creates a safe space to share ideas, thoughts, or concerns. 
Regular check-ins are essential for sticking true to how your brand operates. Also, when everyone works together, decisions are made faster and will be reflected in the overall strategy. Think of the agency as an extension of your in-house team; a shared goal unites you, so being vague and difficult to work with will only come back to bite you. 
6. Share vision, values, and culture
Your brand's beliefs are at the heart of every decision. Therefore, it's important to share these with your chosen marketing agency. When both teams are aligned in these aspects, it creates an inspiring and effective working relationship. 
Expressing these elements of your brand is essential for connecting with customers, and having an agency that incorporates them in content is the perfect combination. It demonstrates authenticity, which ultimately creates stronger brand loyalty and engagement.
7. Contracts and references 
We get it; it's not the most exciting pastime, but carefully reading through contracts and references is an essential step in keeping a smooth and successful social media collaboration with your chosen agency. 
Contracts are a legally binding agreement that outlines the terms and conditions of the partnerships. They are great for having you and the agency's best interests in mind, but there may be some bits and pieces that could cause big issues down the line. So, read them carefully, and don't be tempted to skim. 
References and referrals, on the other hand, are much like reviews and testimonials we mentioned earlier. However, they delve into more detail and are provided by the agency themselves. With this, you will learn in-depth about what it's like to work with the agency, including their: 
Communication 

Reliability

Results

Credibility   
Should you use a social media marketing agency?
Since you're now informed of what social media marketing agencies do, you should have a good idea of whether or not you should use one. If you're a brand struggling with spreading awareness, getting engagement, and boosting sales, then it's fair to say you need a reliable social media marketing strategy.  
These strategies encompass everything from what kind of content you post, when you post it, and where. These decisions aren't just made on a whim, and key performance indicators (KPIs) are diligently analyzed to measure the performance of your digital performance to ensure that everything is in working order. 
Despite how great they are, remember the considerations beforehand, such as knowing what you want to get out of it, your budget, and not going with the first agency that presents itself. We understand it's tempting to charge ahead and reap the benefits, but your brand image is valuable and should always be in the right hands.