Lead generation is a genuine challenge for many businesses.
For years, cold calling had been the go-to solution for every B2B lead gen campaign, and although it's still one of the best ways to drum up new business, the LinkedIn platform is fast becoming a serious contender.
LinkedIn lead generation is next-level social selling with all of the benefits and none of the pain. It employs B2B lead generation tactics that are sleek, sophisticated, and downright effective by communicating directly with decision-makers to produce more cost-effective results.
It's about time you got on board.
However, many CEOs and agency owners don't fully leverage what the LinkedIn platform offers in terms of its features and abilities. In today's blog, we'll take a look at some of the compelling reasons why you should invest in LinkedIn lead generation.
But why LinkedIn?
LinkedIn is a goldmine.
With over 740m users and the largest concentration of business owners and corporate professionals anywhere online, LinkedIn is the place to build business connections and engage with potential customers. But what makes LinkedIn different from other social media platforms?
Here are just a few things you can do on LinkedIn:
1) Powerful search filters: Search for potential customers by name, email, company, title, and previous tenure. That's right: you can search for people working at Apple who used to work at Microsoft and went to Harvard. It's that granular.
2) Even more powerful search filters: With add-ons like LinkedIn Sales Navigator, you can search for people who have just changed jobs, completed a work anniversary, or raised funding for their company (budget planning, anyone?)
3) High content reach: It's surprisingly easy to go viral on LinkedIn with the right kind of content. LinkedIn users are hungry for relevant, helpful, and timely content — and if you can provide it to them, they'll reward you with increased visibility.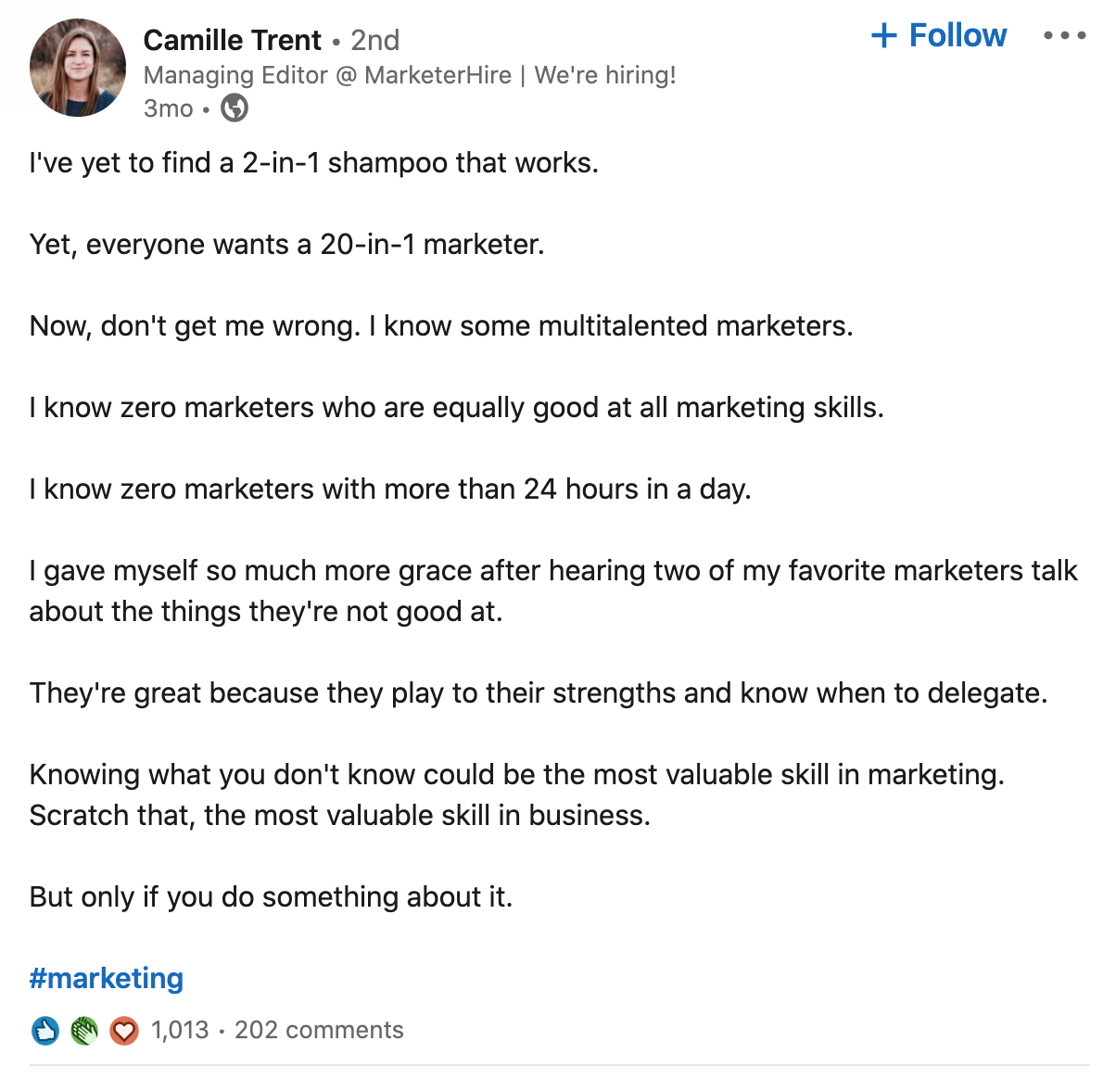 4) Message anyone on the platform: Other platforms restrict who you can message depending on whether you're connected to them or not. LinkedIn lets you send InMails — LinkedIn outreach messages with a higher open rate than emails — to anyone on the platform, including CEOs and procurement managers.
5) Hire directly on LinkedIn: Looking for your next rockstar hire? Look no further than LinkedIn. You can create and publish job ads, browse through hundreds of profiles, and set up next steps — all directly on LinkedIn.
6) Get better insights: Using any of the premium packages like Premium Career and Premium Business, or LinkedIn Sales Navigator, you can get insights on any company, such as their growth rates, staff tenure and turnover, and information on all their job vacancies plus the applicants who are applying for them. Talk about X-ray vision.

7) Run ads and reach your target audience: Through LinkedIn's Campaign Manager, you can run a LinkedIn ad (or several) as part of a lead generation campaign to reach specific B2B buyers and export the results into your CRM of choice (like Salesforce or Hubspot). This ad can be a LinkedIn lead generation form, a sponsored InMail, or sponsored content on the feed.
Hint: A LinkedIn lead gen form collects all their contact details right on the platform and delivers them to you on a silver platter. Don't sleep on that powerful tool.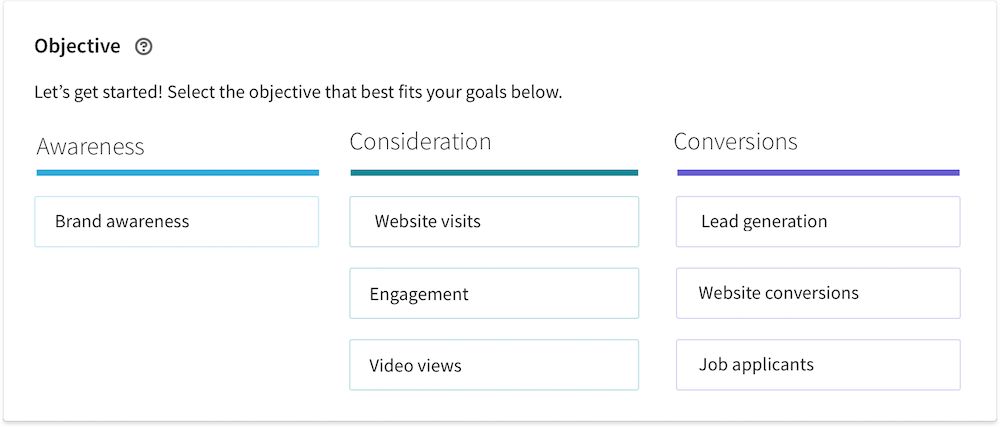 8) Create a LinkedIn company page: Your LinkedIn company page is where your content marketing strategy truly shines. A potential lead can consume content on your company page, share any LinkedIn post on your page to their feed, and visit your desired landing page.

9) Create a LinkedIn group: Where better to nurture a prospective lead than in your very own private LinkedIn group? Every user comes onto the LinkedIn platform for community engagement, and your LinkedIn marketing strategy can leverage this need by bringing together like minds in one place.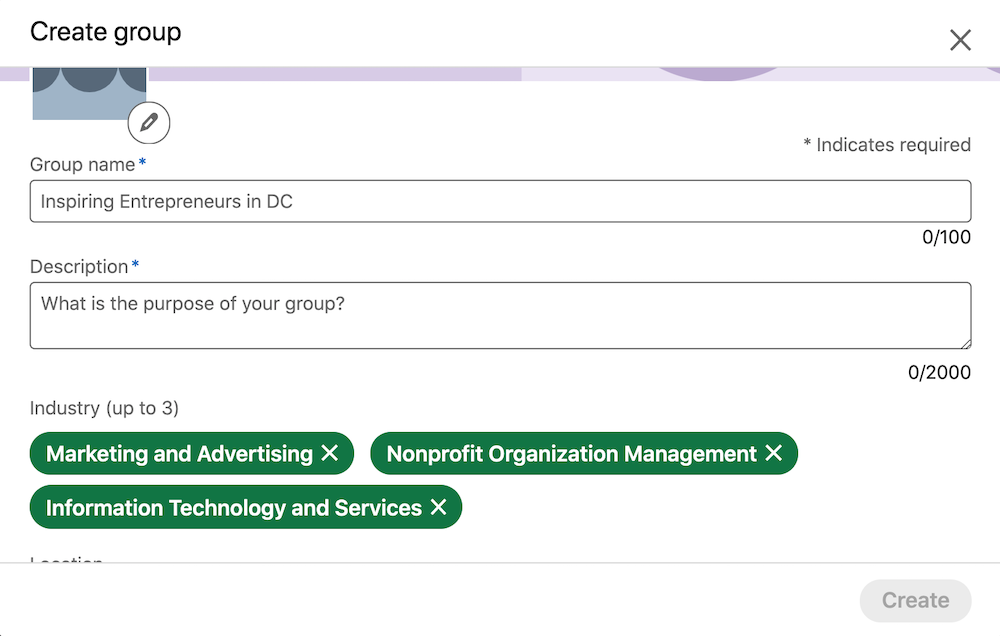 10) Use an automation tool: An automation tool lets B2B marketers and business owners extract even more LinkedIn insights as well as connect and engage with their network. This speeds up your social selling efforts.
There are plenty of other reasons why LinkedIn is an excellent platform for business owners. There's simply no better alternative when it comes to B2B lead generation for your sales funnel.
But what should your LinkedIn lead generation strategy look like? Let's walk through 7 key steps to crafting an effective strategy on the platform:
Optimize your profile
Connect with the right people
Perfect your LinkedIn outreach sequence
Post high-quality content
Engage with your network
Track your wins and losses
Automate and outsource everything
Here's how each of these steps works to bring in piping hot leads.
#1 Optimize your profile
The first thing a new lead lands on is your LinkedIn profile — and their first impression of you will determine whether or not they want to do business with you.
Don't have an eye-catching headline, well-written bio, or compelling cover image? You're likely to experience a high bounce rate — i.e., people visiting your profile and leaving without engaging or connecting with you.
#2 Connect with the right people
Connections are everything on LinkedIn. Your network is your net worth, so it pays to connect with the right decision-makers in every B2B company you want to do business with.
We recommend connecting with at least 20 people per day for best results — the more people in your network, the more leads you can potentially convert. It's a numbers game — but you can personalize each invite to raise your success rate significantly.
#3 Perfect your LinkedIn outreach sequence
How do you reach out to a new prospect and introduce yourself? There are many ways to kick off a fruitful conversation in your LinkedIn inbox, but one thing is clear: don't spam.
Nobody likes spam (do you?), and a B2B lead can smell a spammy marketer from a mile away. Write like a literal human, and each potential client is more likely to trust you.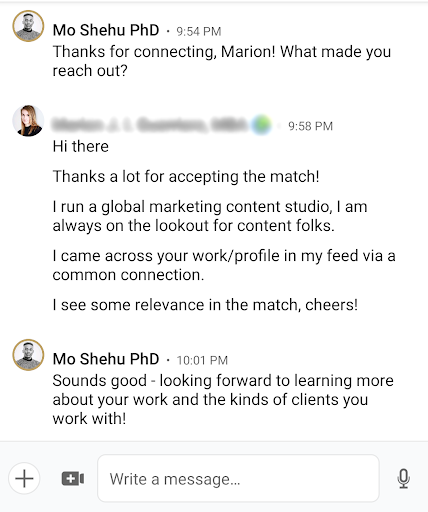 #4 Post high-quality content
Content is a magnet, and the better your content, the more visibility you attract. On LinkedIn, you can post different types of in-feed content (text, photos, videos, GIFs, and even go live) as well as LinkedIn Articles, which are long-form pieces meant to be read natively on LinkedIn. We recommend posting at least 2-5 times a week to stay top of mind.
#5 Engage with your network
Engaging with your network is not just a great way to grow your relationship with your connections. Each comment or reaction you leave on a post amplifies your profile across your network's feeds and brings in more visitors. If you want to generate warm leads on LinkedIn, you'll need to maintain an active presence on the platform.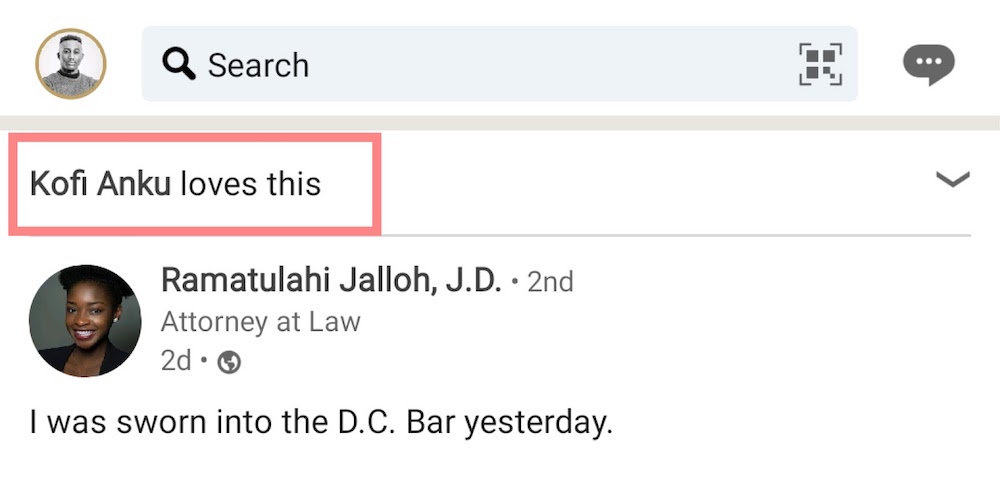 #6 Track your wins and losses
The best way to know whether your LinkedIn lead generation strategy is working is by tracking your conversations, leads, and sales bookings in a spreadsheet or CRM tool.
This helps you know which outreach messages are working, which content is bringing in the most leads, and what type of platform activity generates the most success. A LinkedIn lead generation agency can help you prepare these reports on a periodic basis.
#7 Automate and outsource everything
LinkedIn lead generation is a fantastic way to generate new business for your company, but it can be confusing and time-consuming to master. You might want to delegate all that hard work and simply get new sales calls booked straight into your calendar.
In that case, we recommend hiring a reputable LinkedIn lead generation agency to handle everything for you. Pick an agency that offers end-to-end lead generation management, automatic sales bookings, and personal branding services to maximize your social selling impact — like Literal Leads.
Ready to talk LinkedIn lead strategy?
Book a free 30 minute strategy session. No obligations.
Read on to find out how Literal Leads works to save you time and help you prospect for new business on autopilot.
Literal Leads, by Literal Humans
At Literal Humans, we understand the pressing need for business and agency owners to drum up new business and grow their revenue. That's why we're proud to introduce Literal Leads, our bespoke LinkedIn lead generation service explicitly tailored to busy business owners everywhere.
With Literal Leads, we handle your entire LinkedIn lead generation campaign by offering:
Network audits
Profile optimization
Sales prospecting
Connection building
Content creation and promotion
Network engagement
Outreach messaging
Sales call bookings, and
Monthly analytics and reporting
So what happens after you engage Literal Leads?
Firstly, you'd give us access to your profile, which is how we run the service. We'll optimize it, do a network audit, and craft a lead generation campaign together with you.
The campaign planning session can take place over a Zoom call — 45-60 minutes max. After that, all you have to do is sign up for a meeting booking service like Calendly or x.ai so we can book all your sales meetings on autopilot.
How much does LinkedIn lead generation cost?
LinkedIn lead generation requires extensive campaign planning, expert content writing, and a dedication to building your personal brand on the world's largest business network. You can expect to pay anywhere from $1,500/mo for a starter package.
Get started and set your sales funnel on auto-pilot
LinkedIn is an excellent channel for a B2B business like yours to acquire qualified sales leads and grow revenue. However, the effort that goes into generating leads on LinkedIn requires a lot of time to perfect, and you might not have that time as a busy CEO.
Literal Leads takes that work off your hands – and delivers piping hot leads into your calendar each month. To get started, book a strategy call with us today.