In the current economic climate, being an ethical company is essential to retain both consumers and employees. If you don't believe us, check out these statistics: 
Shockingly, a mere 14% of employees worldwide experience a strong ethical culture in their workplace. That number is undeniably too low, and we want to help you make a positive difference. So, follow our guide to creating an idealistic ethical startup filled with our must-use advice.
Our top actionable tips for creating the perfect ethical startup
Come with us as we take a look at the four key methods of improving the ethics of your startup, which will include: 
An ethical hiring process

Manufacturing ethical products

Giving back to non-profits

Formulating the perfect code of ethics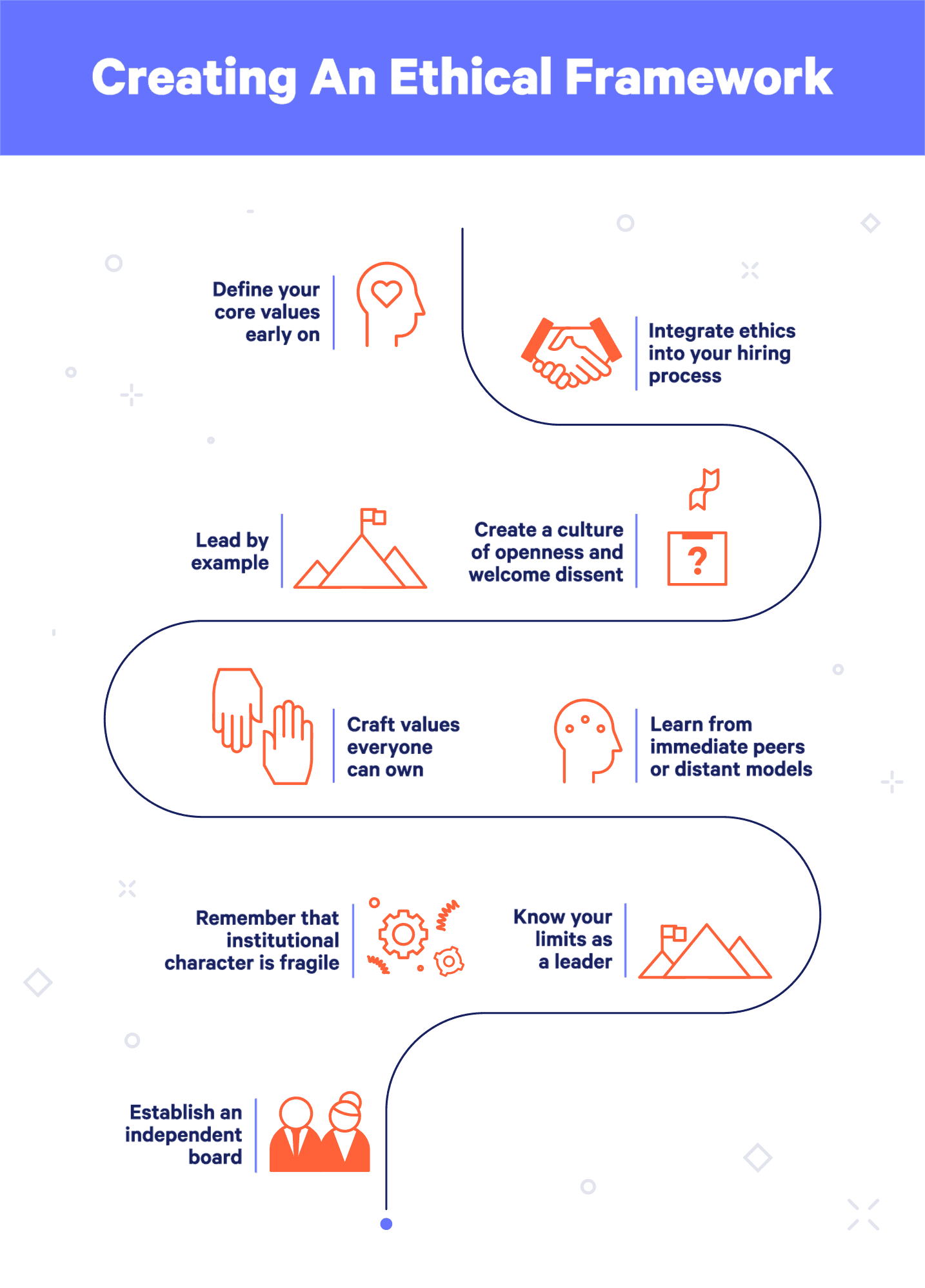 Employ an ethical hiring process 
Jesse Jackson, a renowned political activist, once stated: 
"Inclusion is not a matter of political correctness. It is the key to growth."
While the ethical implications of diverse and inclusive hiring are of great importance, the benefits of diversity are undeniable to the success of a business. The diversification of a team can result in better decisions being made about 87% of the time and a 45% increase in revenue.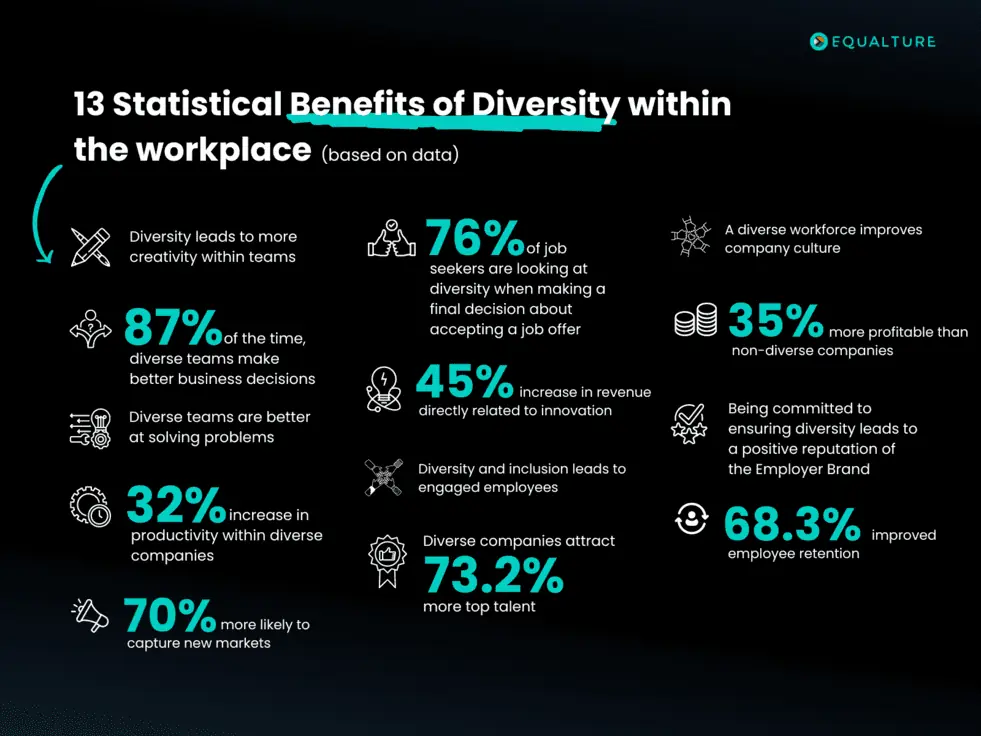 Unfortunately, even in 2023, countless companies do not have an inclusive or diverse employment force. Check out these statistics that confirm this terrible trend.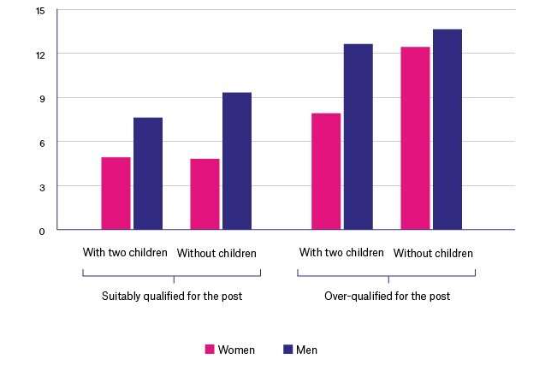 The importance of diversity in the workplace is undeniable, but it is unfortunately often neglected; here are our four tips to ensure an ethical hiring process for your startup.
Manufacture ethical products
Anna Lappe, a well-known author and educator about sustainability, stated:
"Every time you spend money, you're casting a vote for the kind of world you want."
And in 2023, hundreds of thousands of individuals have cast their votes with their pockets and backed ethical product manufacturing. Check out these incredible statistics to understand consumer attitudes toward sourcing and manufacturing.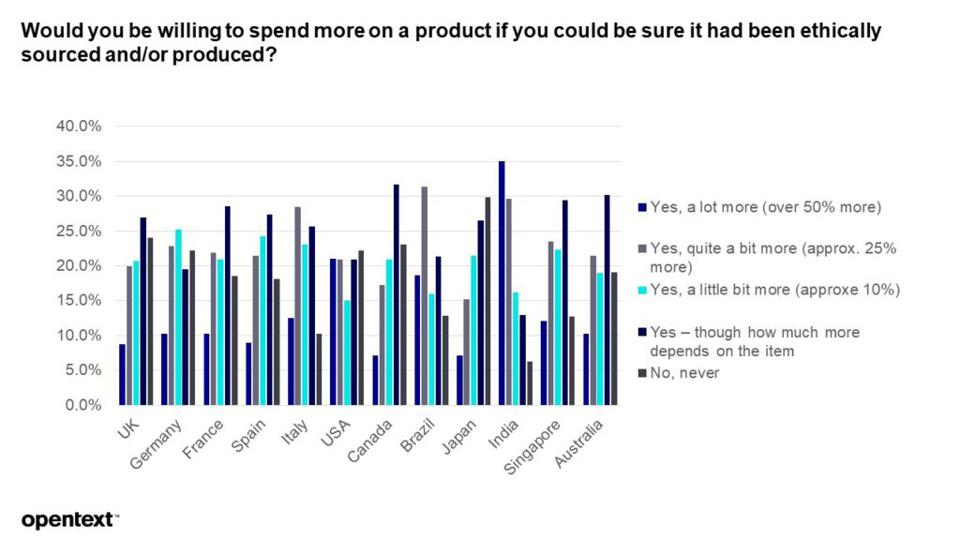 The importance of ethical production is undeniable, 90% of executives understand this to be true, but only 60% of businesses have sustainability strategies. Follow these must-know tips to ensure your company is producing ethical products. 
Ethical sourcing: 88% of the public would rather buy from a brand with a solid ethical sourcing structure. To achieve this, you need to thoroughly research the best option for a supplier, not just the most cost-effective. It is also important to perform unannounced audits on supplying firms to gauge the true ethical practices of the operation. We recommend using tools such as Sedex, Estee Lauder Companies, and Delta eSourcing to procure and manage your ethical supply chain.
Packaging: The world produces a staggering 141 million tonnes of plastic packaging per year, which is approximately 28,800,000 elephants' worth of waste. This is truly frightening, and this has been reflected in consumer attitudes, with 44% of individuals refusing to purchase products in non-sustainable packaging. There are now many different alternatives to plastic, and here are our top picks:
Plantable packaging:

This type of packaging is covered in seeds and can be planted by consumers.

Edible packaging:

Create delicious, edible packaging using fresh ingredients. 

Plant-based packaging:

Wrap your items in packaging made from biological sources such as seaweed, mushroom or food waste.

Recycled packaging:

Use materials such as paperboard or repurposed plastics for product packaging.

Reduced packaging:

Make sure the packaging is relative to your product and is appropriately-sized.  
Transparency: Now is not the time to shroud the inner workings of your supply chain in mystery because 94% of consumers are more loyal to brands that offer transparency. In fact, 39% of customers would consider switching to a more transparent brand than their current provider. We recommend making your entire supply chain clearly visible, from the acquisition of materials to waste management, for both your employees and consumers.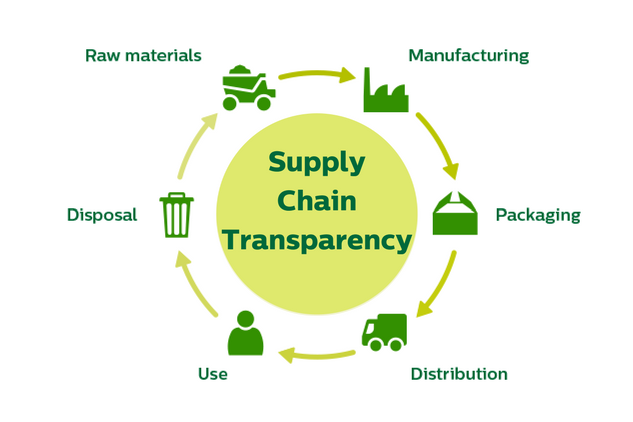 Embrace corporate giving
77% of consumers want the companies they interact with to be committed by making the world better, while 71% of employees believe that it is important to work for a firm that gives back to the wider community. The most effective means to demonstrate that your brand has a strong focus on social responsibility is through corporate giving and charitable donations.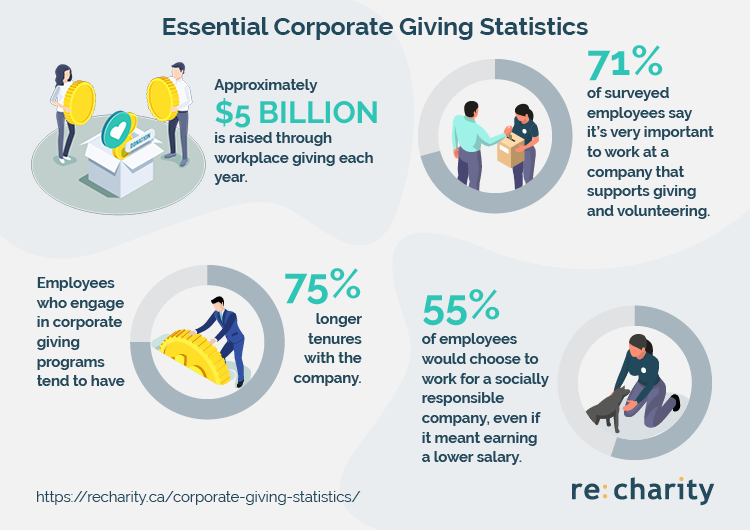 89% of customers believe that businesses should give back to charities, and 59% of those surveyed believed the companies that donated would experience increased profits. This seems to be true as over 73% of Americans claim that a brand's corporate giving affects their purchasing decisions. 
Many companies have realized the importance of charitable endeavors. Every single year corporations donate an average of $21 billion to non-profits across the globe. Corporate giving is done through the following five main methods:
Matching gifts:

An incredible

26 million individuals

work for a company that offers a matching gift program. The premise behind this method is that businesses will match or sometimes double the donation to a cause made by an employee.  

Community grants:

Nonprofits fill out an open application to businesses for a direct donation to their cause. The company then decides which charity it wishes to award the grant to.

Employee grant stipends:

The corporation provides funds to employees to donate to a cause of their choosing. 

Volunteer support:

A volunteering program provides financial support that allows employees to work for charitable causes. An incredible

89% of businesses

now provide this kind of scheme for their employees which, according to a study by

SCORE

, results in happier employees, improved leadership, better employee well-being, boosted morale, and strengthened camaraderie. 

Corporate sponsorships:

This is when a company donates funds towards a

non-profit

project of their choosing.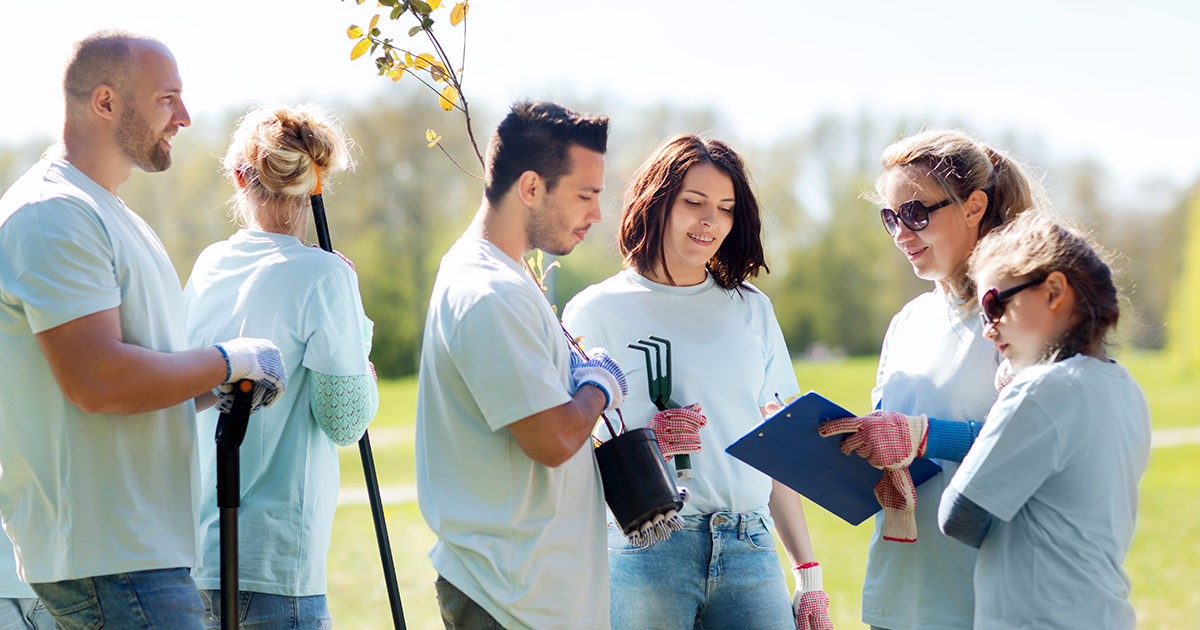 Now that we have established the five main methods of corporate giving, which one will you employ into your business? Before you make your decision, take the following four tips. 
From the heart:

When selecting a charitable cause it is best to look for a non-profit that either is important to your own values or relatable to your industry. 

Go local:

Look towards the local and surrounding area of your business for a more personal charitable cause. 

Push the program:

Shockingly, over

200 million hours

of corporate volunteering is wasted per year while over

75% of eligible donors

are unaware that their employers offer matching gift programs. It is important that once you have established your corporate giving programs that these are consistently marketed towards employees, consumers, and charities for maxim usage. 

Shout about your cause:

Once you have started your corporate giving scheme then it is incredibly important to

promote

these efforts to your target audience and employees. The best methods to do this is by utilizing social media or creating blogs on your corporate website about your charitable endeavors.

Create a code of ethics 
Robert Noyce, the founder of the Intel Corporation, once said:
"If ethics are poor at the top, that behavior is copied down through the organization."
This statement highlights the importance of employing a code of ethics into your business that can be followed by everyone from the CEO to the receptionist. This document provides a basis for all employees to distinguish between right and wrong in the workplace.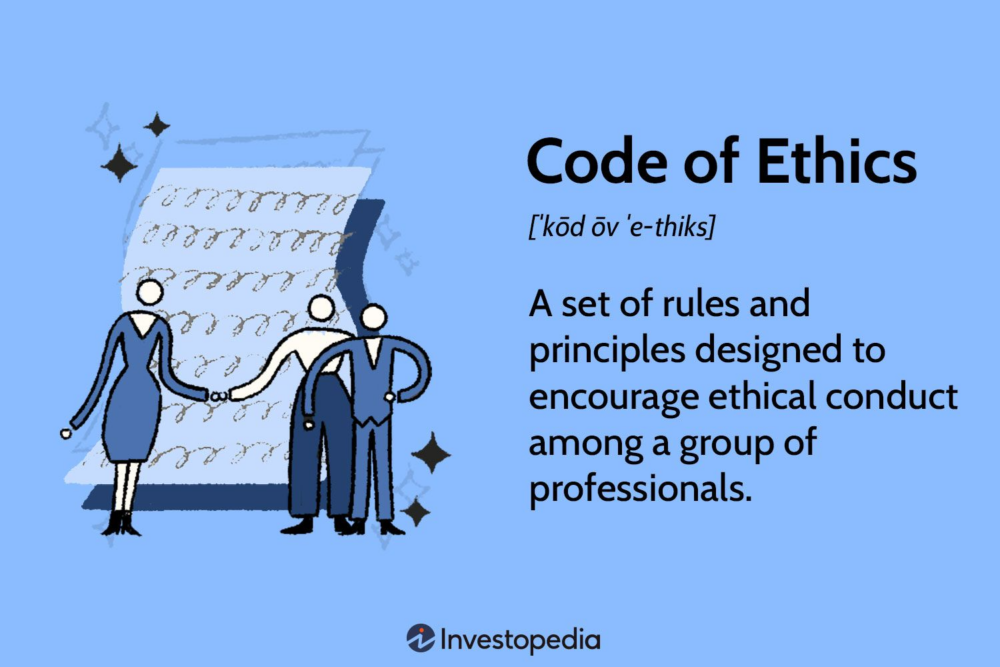 It has been estimated that 95% of both Fortune US 100 and Fortune Global 100 businesses have a code of ethics document. So, if your company does not have a code of ethics it is time to create one now.
Follow these tips that are guaranteed to help you create the perfect document sure to improve the ethical nature of your workplace. 
Research:

There are countless examples of fantastic codes of ethics produced by other companies across the web. Here are our top picks of brands to look toward for inspiration:
Establish values:

When creating your code of ethics it is important to consider what values, traits, and qualities are important to your brand. These factors should be the central focal point of your document which will guide the creation of all policies. 

Ask your employees:

As the code of ethics will affect the entire workforce it is essential to ask for the opinion and views from all employees. To do this effectively, we recommend conducting employee meetings, distributing surveys, or even leaving out a suggestion box.

Areas of risk:

It is important to undergo extensive research into the risk areas that plague your industry. Particular focus should be placed on these factors to ensure there are clear policies in place to cover them.

Decision making framework:

We recommend including a decision making framework into your document. This will provide employees with an ethical process to follow when faced with a problem at work. 

Consistency:

Make sure that the policies within your code of ethics do not contradict or interfere with other established documents. This will ensure there is no confusion amongst employees about how they are expected to behave.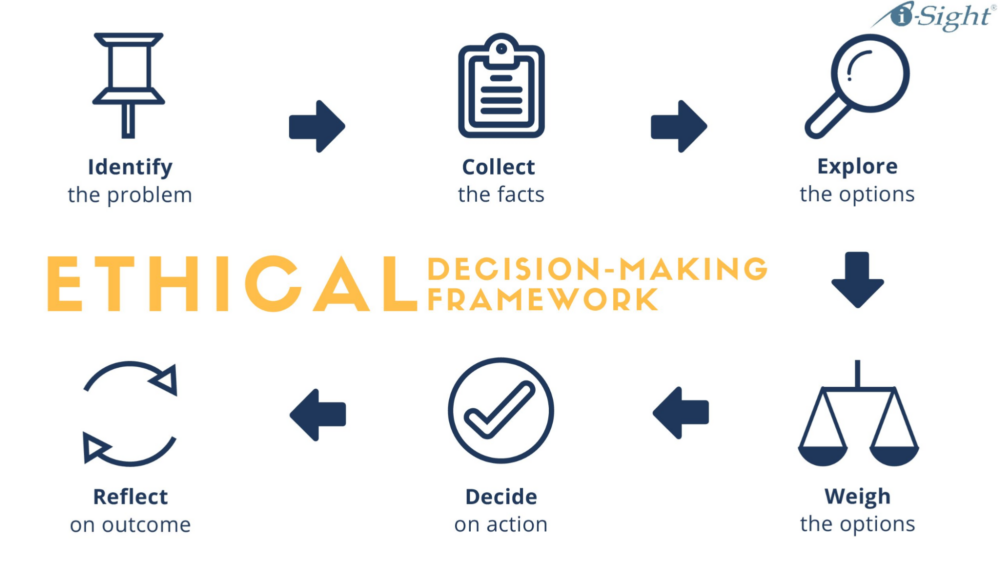 It is time to become an ethical startup
There you have it—all the tools, tips, and tricks to start running a startup ethically. It is now down to you and your leadership team to effectively implement these strategies into your business.  
As a first step, we recommend calling a meeting with your entire workforce to discuss how they would like to kickstart your future ethical approach to running your organization. Remember to make sure to listen to everyone and allow all members of the team to have a voice. 
Using the notes from this meeting, start to implement your plan and let the seeds of your business blossom into a fully-fledged ethical enterprise.