Who is Formation Ventures?
Formation Ventures is a start-up organization that supports students, particularly Black students, in their journey to become successful entrepreneurs. Started in 2020, Formation Ventures is on a mission to close the wealth gap by dramatically increasing the number, and success, of Black entrepreneurs, starting in high school. 
Formation Ventures aims to help young adults learn about the subject of entrepreneurship while developing their individual start-up ideas and cultivating the real-world skills they'll need along the way. In addition, they connect students with near-peer mentors — as well as other learners — to foster a vibrant and diverse community of young entrepreneurs, and they help emerging entrepreneurs launch their start-up ideas in the real world.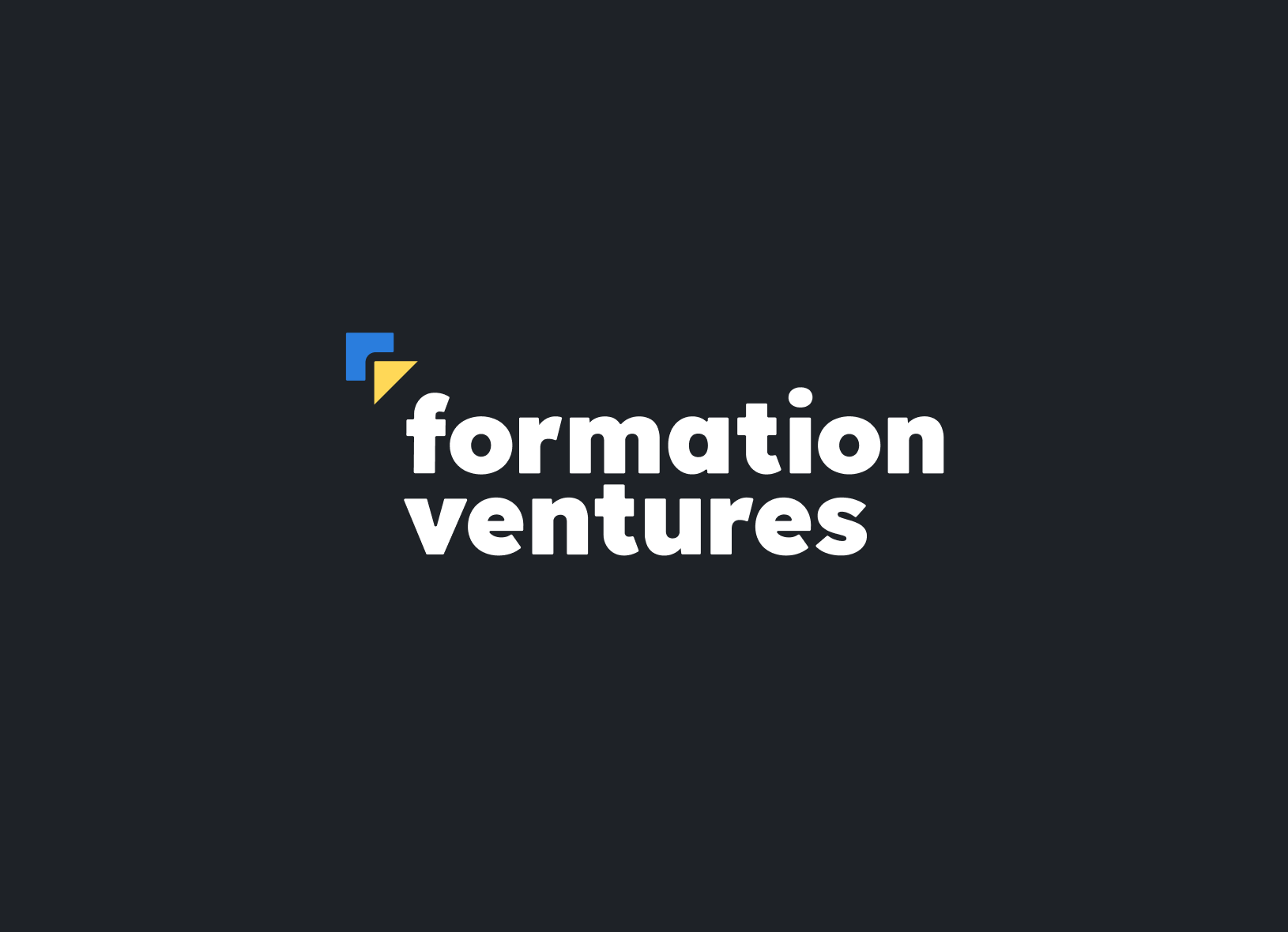 The Challenge
When Formation Ventures approached the Literal Humans team, they had already recognized that they were not doing the best job of connecting with their core Gen Z audience of students, young adults, and young black entrepreneurs aged 16-26. 
Because they are innovative and like to break down barriers, Gen Zers like bold design and bright colors that cut through the cluttered digital landscape they were born into. It's against this background that Formation Ventures wanted to develop a language, as well as a visual look and feel that would clearly resonate with their community. 
Formation Ventures also wanted to revamp their website, which currently felt a bit out-of-date and was, therefore, not quite hitting the mark with their young audience. As one of the organization's first informational touchpoints with their prospective learners, the website needed a less corporate feel that exuded the right balance between playful and professional. 
Our Partnership with Formation Ventures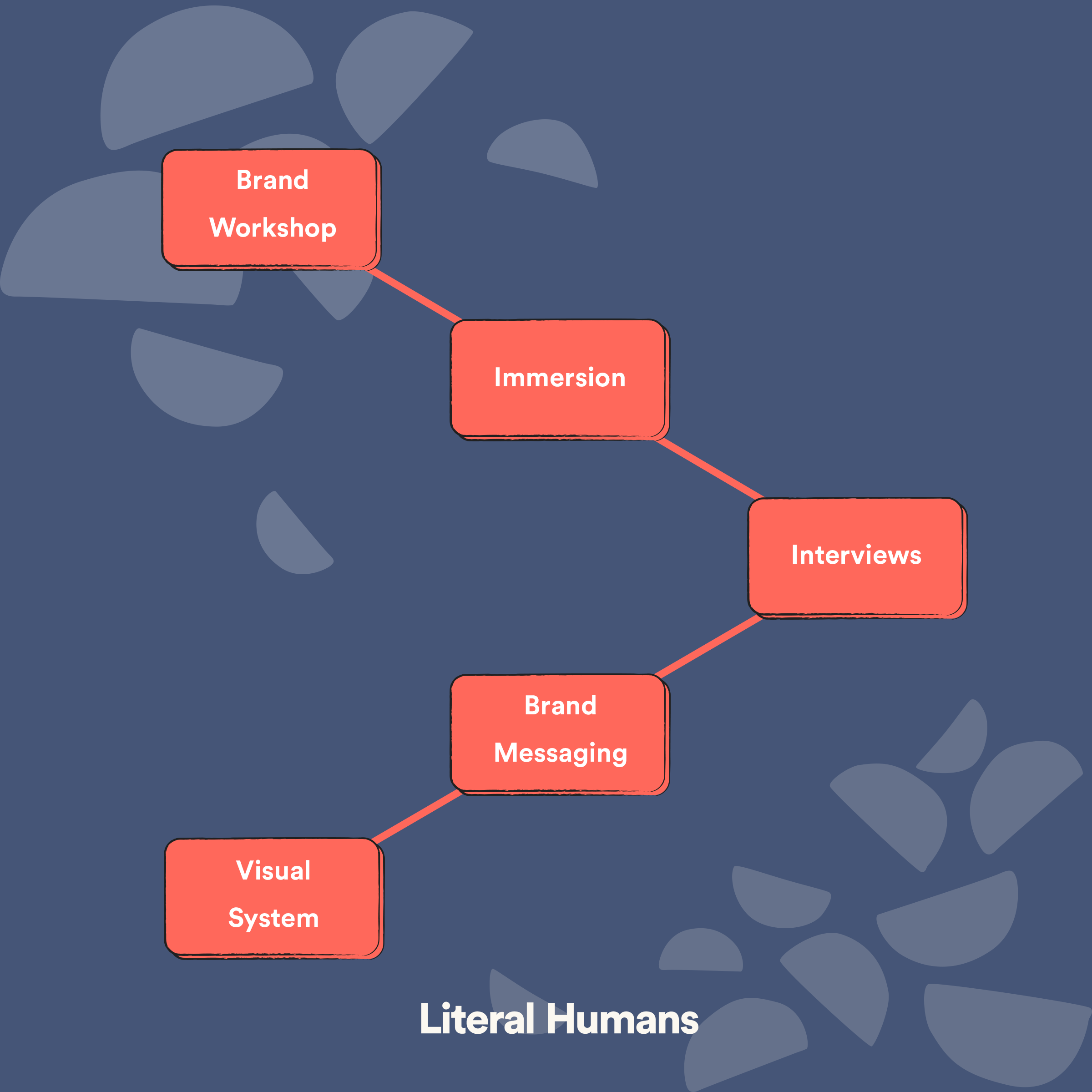 Brand Workshop
As a first step, our team at Literal Humans ran an intensive brand workshop with a core set of team members from Formation Ventures. We wanted to get an immersive understanding of the organization itself, their unique place in their space, their array of audience groups, and lastly, where they hoped to take the Formation Ventures organization in the future.
In this process, we learned that we would need to craft a brand that not only spoke to their primary audience of Black entrepreneur-minded Gen Z learners, but also other important groups in their orbit, namely investors, educators, and parents. 
Brand Messaging
We worked hand in hand with the Formation Ventures team to hone in on the specific brand language they would use to communicate who they are and what they stand for. The primary objective of the brand messaging was to help the organization express something they already knew about themselves — that they are a motivational, authentic, and colorful organization. 
Our teams worked together to develop a new Mission and Vision Statement for the organization, as well as a new Brand Positioning Statement to capture the essence of why they exist. This high-level messaging would then trickle down into all of the various audience-facing expressions of the Formation Ventures brand; everything from videos to websites, blog posts, and newsletters.
Brand Visual System
The Literal Humans team also built a new brand visual system and logo to express Formation Ventures' innovative and youthful, yet professional personality.
We focused on creating a system that would visually communicate the organizations' brand and tone in a way that appealed to the Gen Z audience. The result of the visual rebranding was a playful new color palette, unique photography styling, and dynamic patterns and shapes.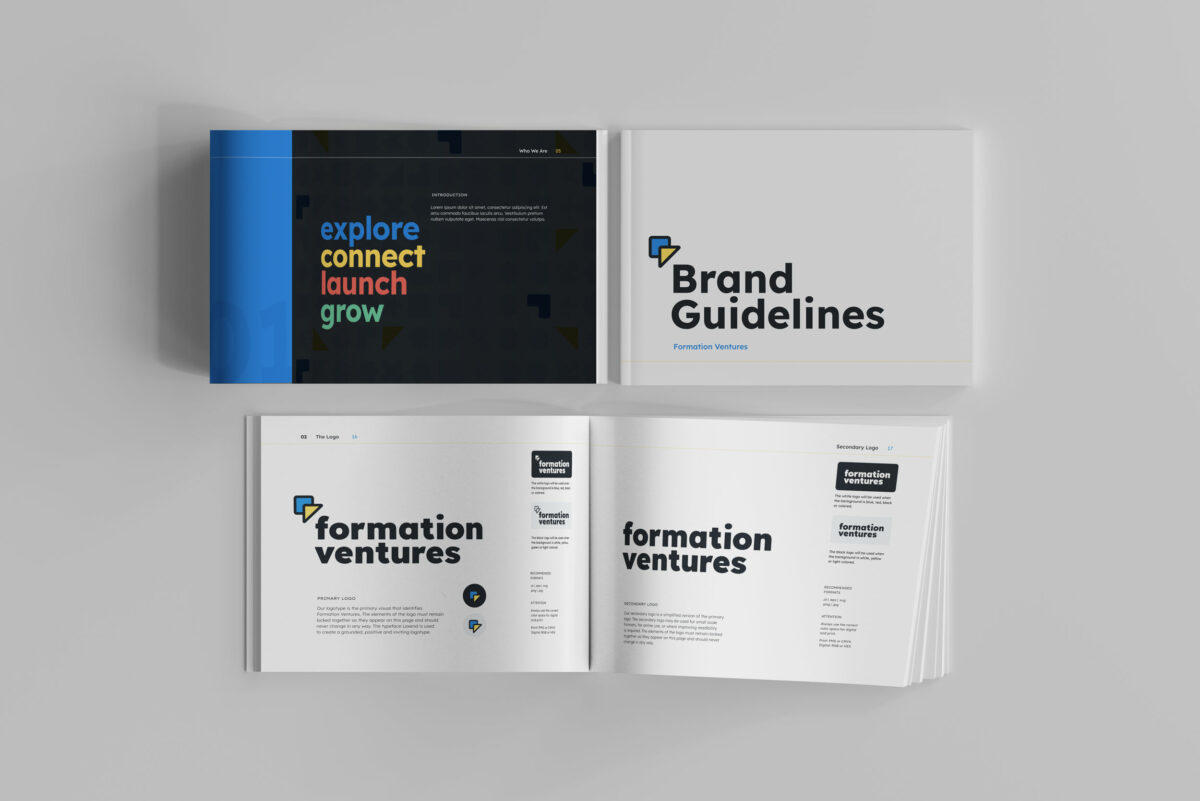 Website Design
Our final step in the brand refresh process was designing and building a simple and concise website to:
introduce and explain Formation Ventures to their target audiences; and

invite the audiences into their community. 
In designing the website, our focus was on creating a space that expresses the brand's visual identity. This meant bringing to life the colors and brand elements that were chosen in the previous branding phase.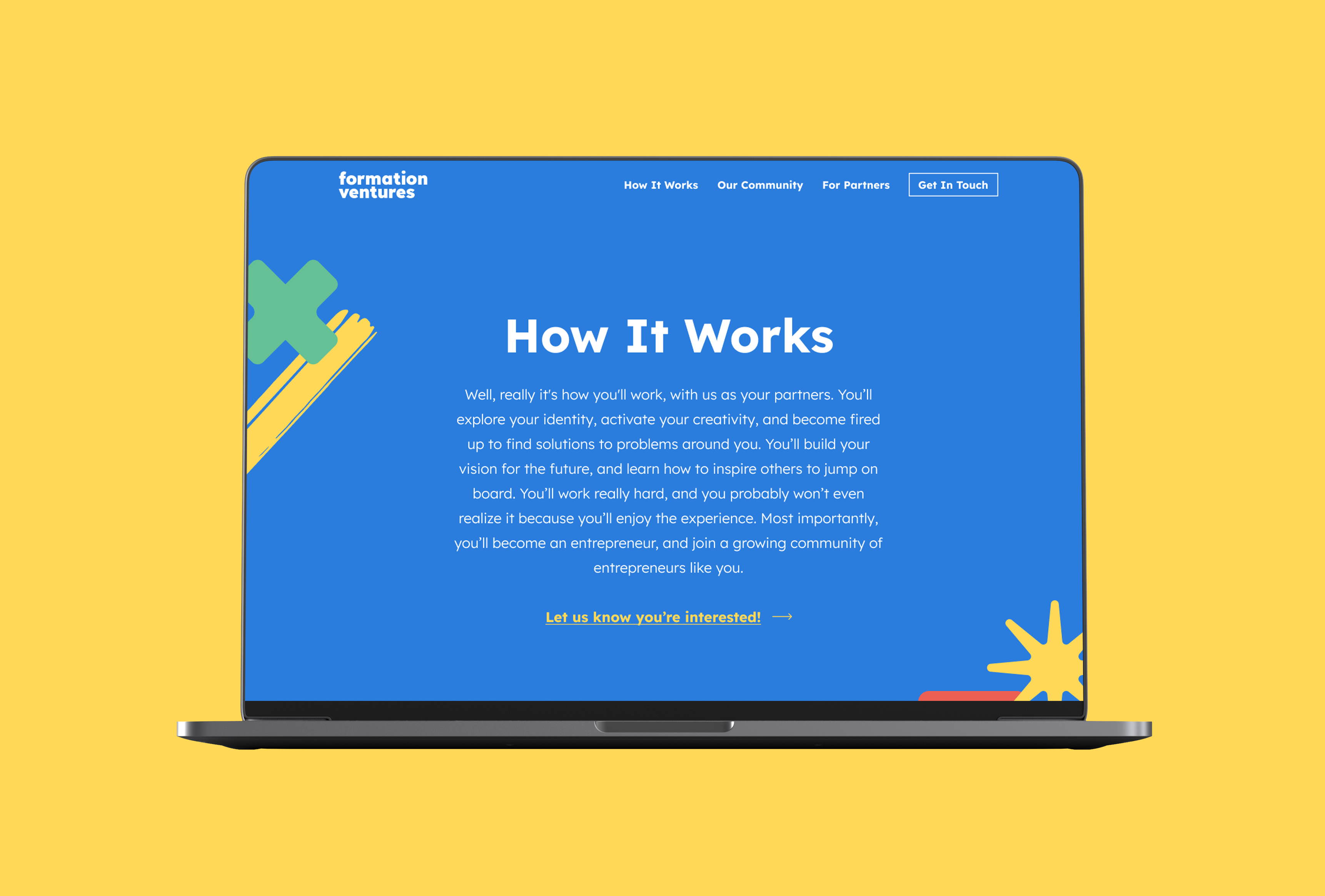 We had to ensure that the branding remained consistent and memorable while also properly conveying all of the functional information that was required on the website.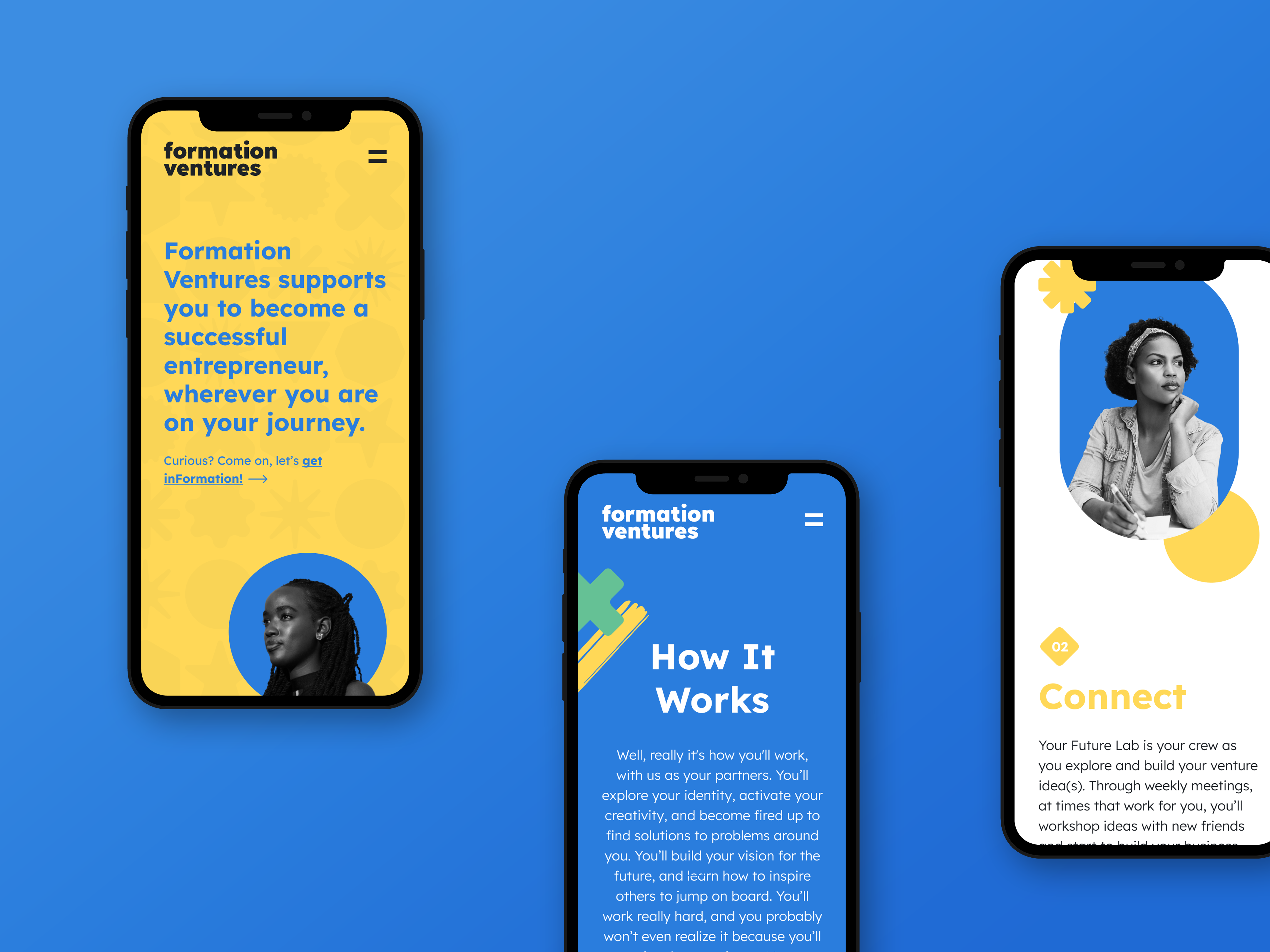 Overall, the site development process gave life to the concepts we created in the brand development phase, allowing us to properly express the visual brand in an actual audience facing marketing asset.

The Outcome
By the end of the engagement, our team had successfully refreshed Formation Ventures' core look, feel, and language. We were able to create a clearer and more accurate representation of the organization's identity, thus allowing them to connect better with the young folks they want to reach.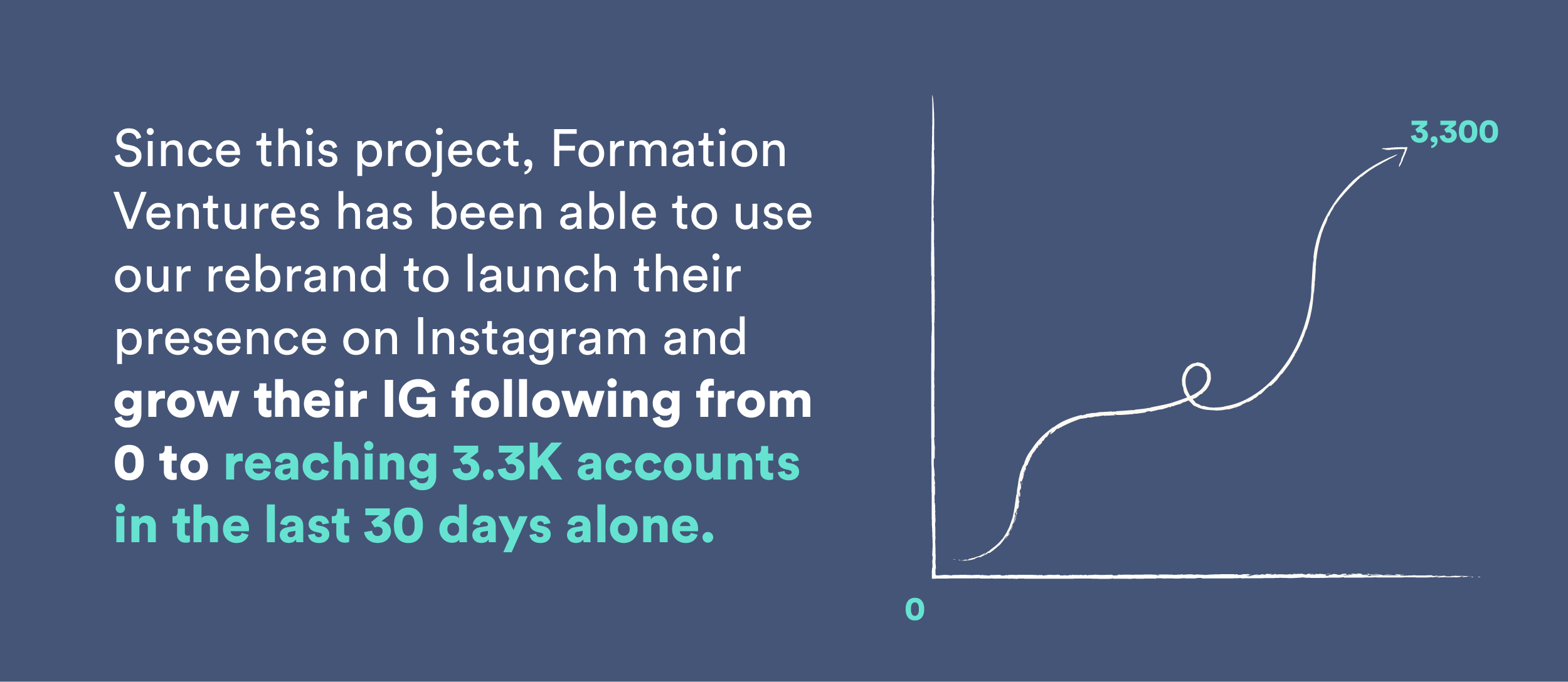 Here's what Saamra Mekuria-Grillo, CEO and Co-Founder of Formation Ventures, had to say about the journey.