Chipper Cash is a no-fee peer-to-peer cross-border payment service in Africa that's transforming the way African folks manage their money and connecting the diaspora with friends and family back home.
Although Chipper is more B2C-focused than the majority of our clients, our experience helping fintech giant Wise grow to over a million organic visitors enabled us to hit the ground running in the African fintech sector. 
At the start of our engagement, Chipper was poised to become Africa's next fintech unicorn — a goal that it achieved shortly after we began working together, when it raised $150 million in an extension Series C funding round from (now defunct) FTX. The investment pushed Chipper's valuation to just over $2 billion. 
Since then, Chipper has expanded throughout the continent and now serves seven African countries — Nigeria, Kenya, Uganda, Rwanda, Tanzania, Ghana, and South Africa. 
Having cemented its presence in Africa, Chipper aimed its sights at the remittances market, launching services in the US and UK that allow the diaspora to send money home. 
But at the end of 2021, Chipper was hit hard when FTX filed for bankruptcy. The company was forced to lay off 50 staff members — roughly 12.5% of its workforce.
The Literal Humans team was by Chipper's side the whole time, riding the waves of the fintech world and helping them weather the markets by pivoting to new strategies when necessary.
Here's the story of our partnership. 
The Problem
3 ICPs across 3 continents
Chipper Cash was clear about who they wanted to target with their marketing. They included the daily user — African folks who want to send and receive money, shop online, stream international services like Netflix, and even dabble in crypto and investments. 
The secondary ICP (ideal customer profile) was the African diaspora, particularly in the US and UK, where Chipper operates, and the third ICP was potential employees — Chipper wanted to establish its employer brand to attract top fintech talent from across Africa and beyond. 
Our work would involve diving deep into each of these audiences to craft well-researched, thoughtful content that resonates with the people Chipper is speaking to.
Our Work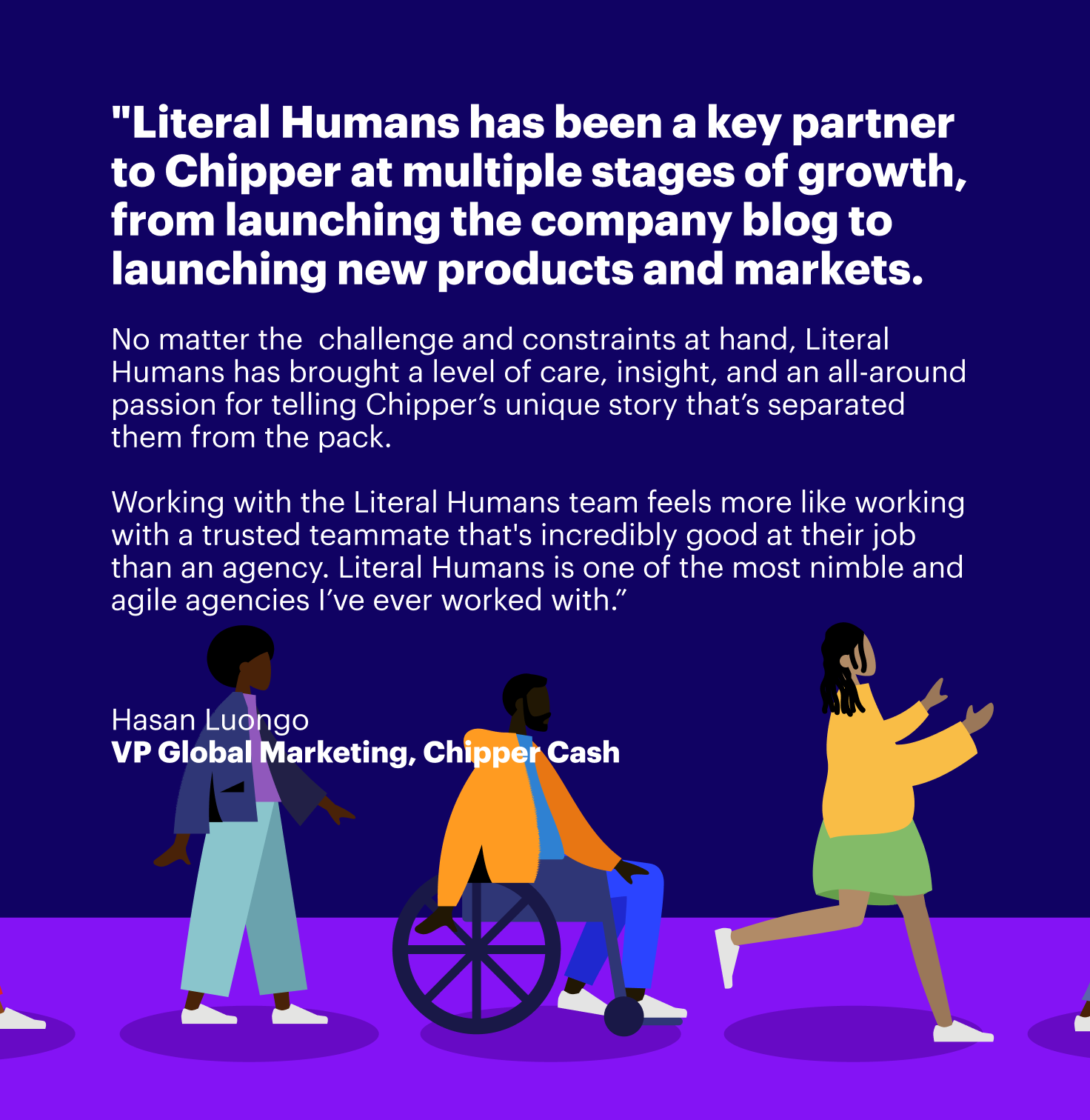 Our Work
Of those, a total of 36,000 sessions — over 50% — were driven by organic search.
Before creating a content strategy for Chipper, we ran all the usual audits to evaluate its strengths, weaknesses, and position in the marketplace while identifying ways to strengthen the brand. 
The audit phase includes social, web, and brand positioning audits, as well as a messaging workshop to establish the company's ICPs and key messages.
One of the many advantages of working with a truly diverse, globally-distributed team is that we can pull in different team members according to their expertise or alignment with a target audience's profile. 
That was exactly what we did with Chipper. Two members of the writing team fit the primary and secondary audience profiles: Naume, a young professional from Zimbabwe, and Dozie, a member of the Nigerian diaspora in Canada.  
So we put them straight to work on the Chipper account to deliver content that would speak to Chipper's ICPs in a way that was both authoritative and authentic.
With the audits done, it was time to build out the pillars that would inform our strategy. The next few sections will break down those pillars and the rationale behind each one.
Our Work
Showcasing Chipper value
First and foremost, we needed to highlight the problem Chipper is solving with content that focused on sending and receiving money transfers within, across, and beyond Africa.
The aim of this pillar was to showcase the ways both individuals and small businesses can use the Chipper Cash app to participate in the global economy.
Our Work
Empowering content
Because Chipper is on a mission to empower folks in Africa to make the best financial decisions for themselves, their families, and their businesses, it was important to have a strong focus on financial literacy. 
According to research, African countries have some of the lowest financial literacy rates in the world, so providing financial education was not just a smart marketing strategy but also a moral imperative.
We created a "Learn" pillar, which included various topics such as investing, crypto, and creating multiple income streams. The latter subsequently reached the number two spot on the Google SERP for the search term "how to create multiple streams of income in your 20s."
Our Work
Talking the diaspora's language
Although the diaspora users were a secondary audience, it was essential to include them in Chipper's messaging. 
The first piece of content we created for Chipper was the announcement of its US launch, which was promoted through a partnership with Nigerian superstar Burna Boy. The announcement coincided with Chipper's integration with Twitter Tips, which allows African creators to get paid directly through Twitter. 
Naume — our writer and content strategist from Zimbabwe — worked her magic and produced the announcement, written in the voice of Chipper co-founder Maijid Moujaled. One of the advantages of working with the Literal Humans team is that we can take a busy exec's ideas and direction and turn them into a compelling story that builds a sense of excitement around the company.
We also made room in the strategy for ad-hoc pieces, such as coverage of the Nigerian Independence Day celebrations in Houston, Texas — one of the cities with the largest Nigerian diaspora populations in the US.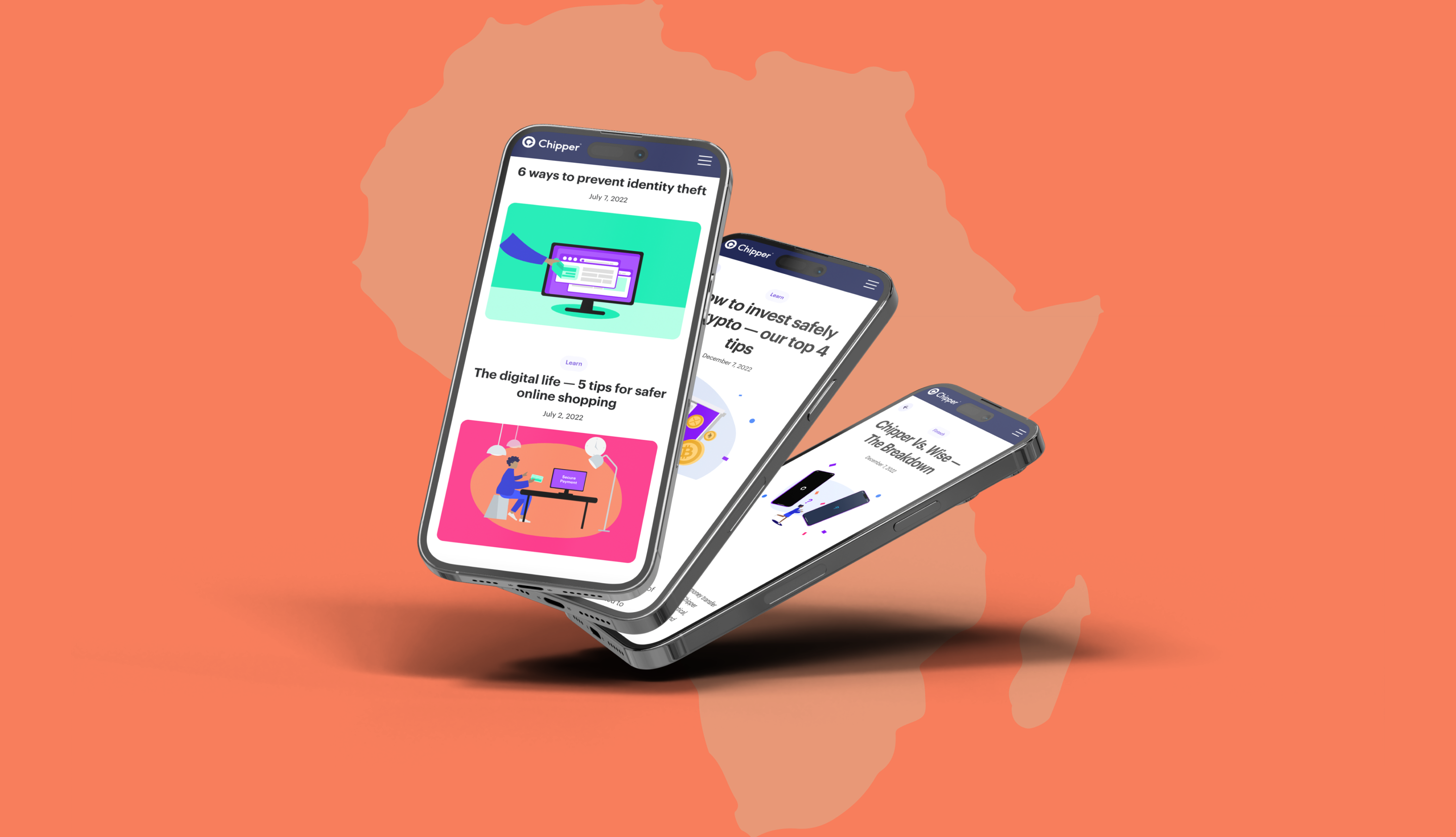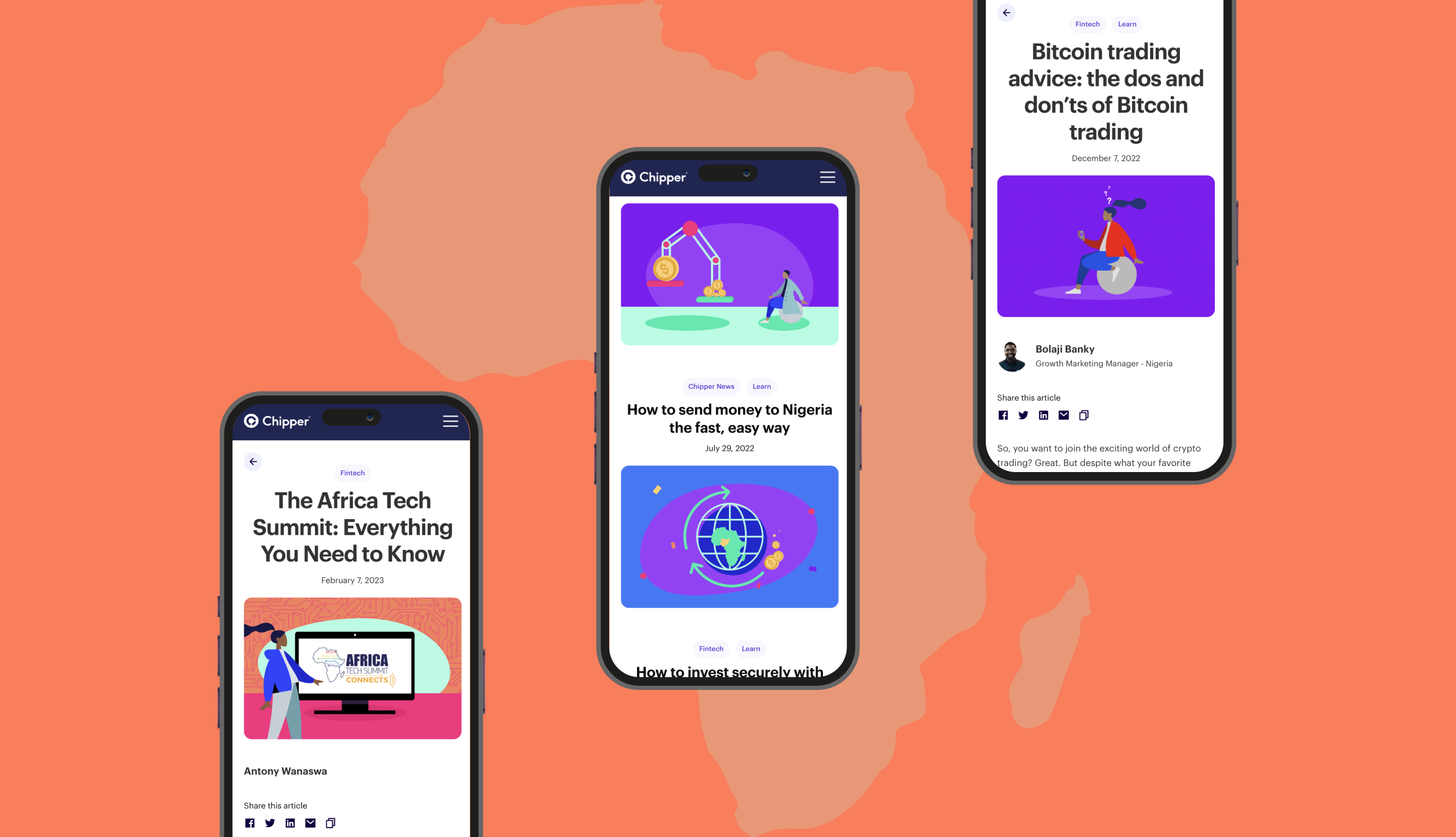 Our Work
Internally-focused content
Because Chipper was trying to attract top fintech talent to join the company, the team wanted powerful internal content to highlight life at Chipper and demonstrate the company's values. 
This type of content became even more crucial as talk of a recession began to loom, the global economy appeared to take a turn for the worse, and FTX self-destructed.
The internal content included employee spotlights and customer testimonials. For the employee spotlights, we hopped onto detailed, structured video interviews with Chipper employees, handling everything from scheduling the calls to editing the video footage. 
For the testimonials, we collaborated with a production company in Uganda that conducted the interview. We told them what raw footage we needed, produced the final edit, and wrote an accompanying blog post.
Our Work
Dirt off your shoulder
'Shoulder niches' is one of those curious terms content marketers like to come up with to describe something they do. Basically, a shoulder niche is a topic that's not directly related to your main product niche but is of interest to your ICPs. You can use them to introduce new product lines but also to provide a more well-rounded content experience for your readers. 
Not everyone has a natural interest in fintech, so we needed to find other ways to connect with Chipper's target audiences. We researched what they like to read, then created content pillars that tied those topics to fintech and Chipper Cash. 
Since football is a unifying force across Africa and the 2022 World Cup was coming up, football seemed like a natural shoulder niche for Chipper. So we created content covering the teams representing Africa in the tournament and a brief history of African countries' World Cup performances. 
We also wrote blog posts promoting Chipper's World Cup-related initiatives: 'Trip to Qatar' and 'Africa to the World', as well as the CSR campaigns, 'Chipping Away Illiteracy through Football' and 'Professional Training for Underprivileged Football Coaches.' 
Our Work
Walking the talk
Chipper Cash's mission is to support and uplift people all across Africa, not just with its products but also through its CSR program. 
Some of the interventions we've covered for Chipper include the 'Chess in Slums' project and the emergency relief Chipper sent to flood-hit communities in Bayelsa State, Nigeria.
Our Work
Web development support
During the engagement, the LH team supported Chipper ina web page development project. LH Creative Director and UX/UI designer Derrick created a page template which the Chipper developers used to build explainer pages for each country the company serves.
The Results
The Results
1.6 million new website visitors
Between the last quarter of 2021 and February 2023, we helped Chipper Cash gain 1.6 million new website visitors.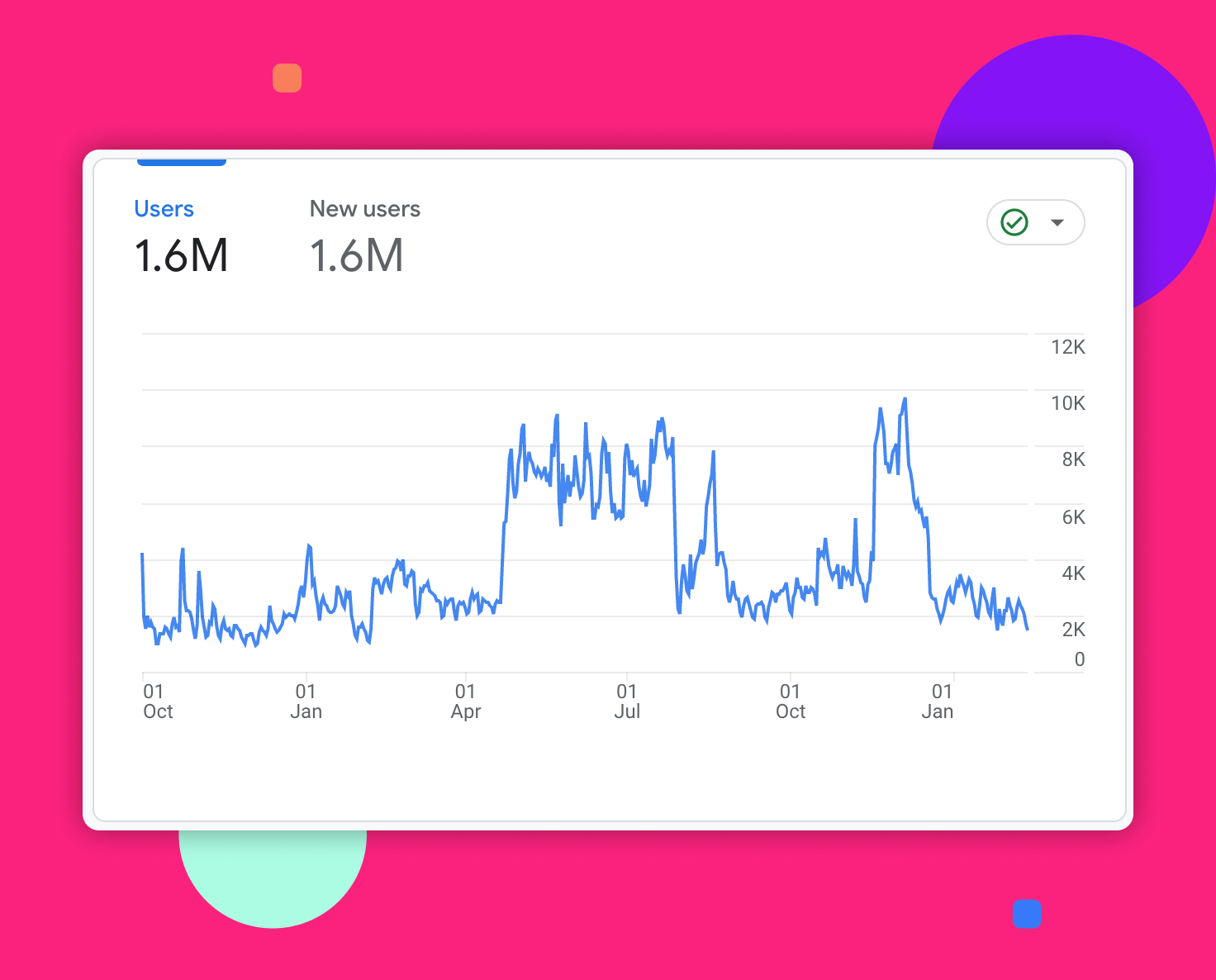 The Results
60,000 new visitors per month
Between mid-January and mid-February 2023 (the time of writing), the Chipper website had 64,000 users — of which 61,000 were first-time visitors.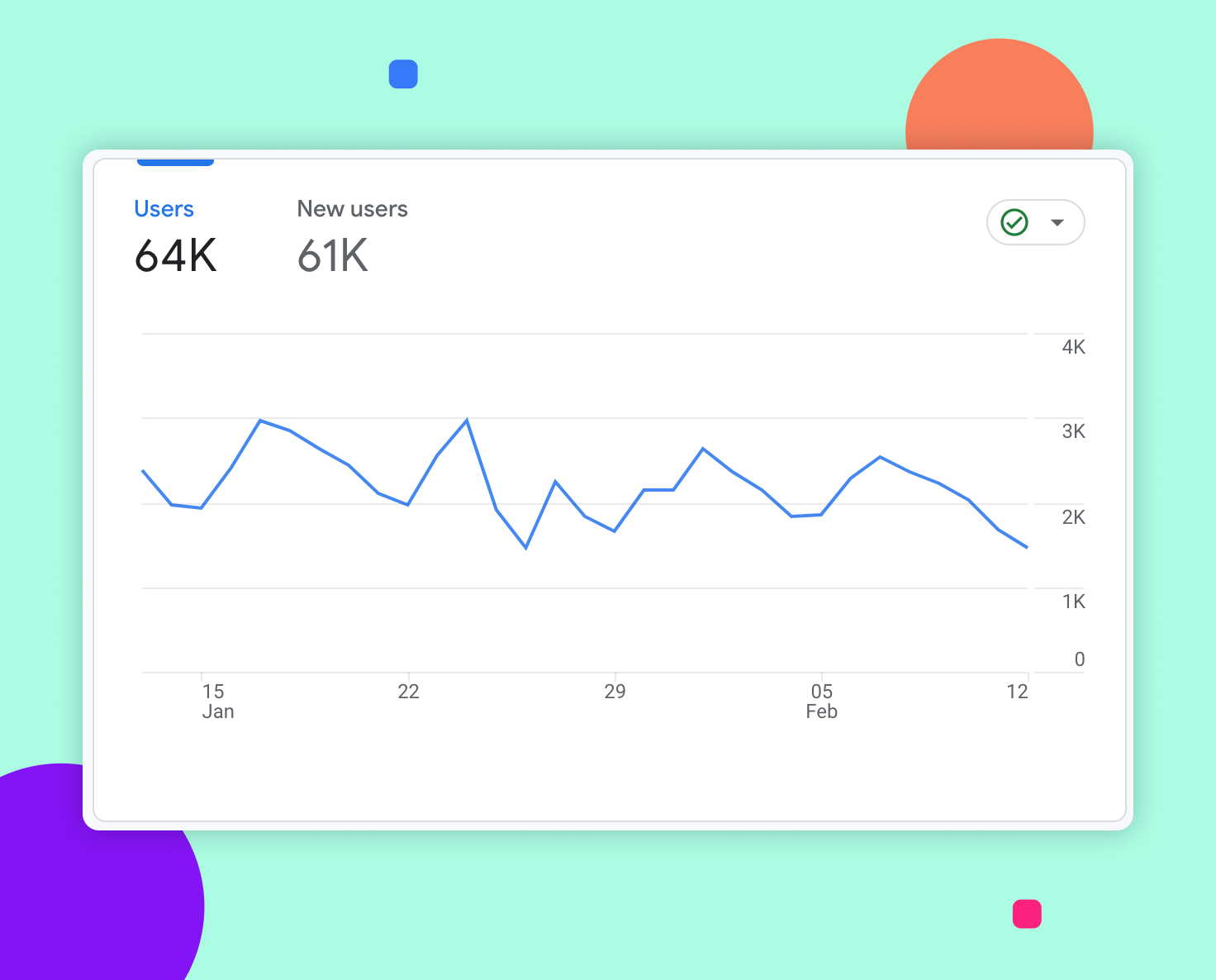 The Results
Organic search drives half of all new visitors
Of those, a total of 36,000 sessions — over 50% — were driven by organic search. 
Looking further back, between February 2022 and February 2023, the number of sessions driven by organic search grew from 640 to 1,530 organic searches per day.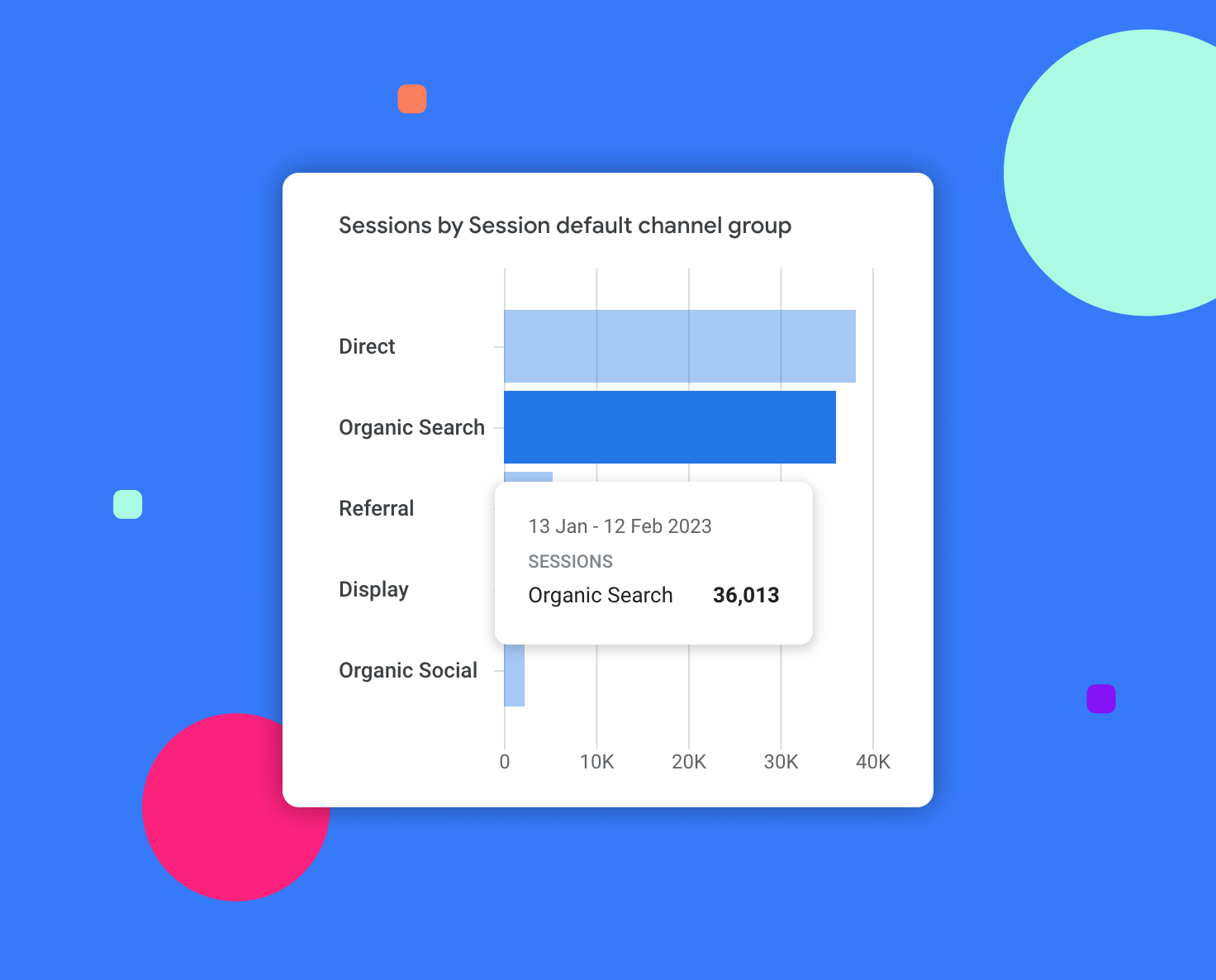 The Results
What next for Chipper Cash?
Despite the current economic climate, Chipper Cash leadership understands the value of working with a dedicated, dependable marketing partner that can speak authentically to its ICPs and adapt to its changing needs. 
With a product that's empowering people throughout Africa, a strong commitment to its values, and its recent announcement of expansion into Zambia, we're confident that Chipper will continue pioneering African fintech for years to come. 
Book a strategy session with me to learn more about how we help fintech startups grow with smart, creative content strategies.