Even the best content struggles without strategy…
Uniquely for a content marketing case study, this one won't actually contain any content marketing!
That's because when we were brought in to help boutique London jewellery brand Alighieri, they were already killing that side of their digital strategy.
Instead, this case study will focus on the importance of fitting content into a wider, holistic digital marketing plan to generate the best return on investment, and hopefully warn against the costly pitfalls of a 'content for content's sake' approach.
What was working with Alighieri's marketing strategy
Alighieri is a wonderful brand that creates jewellery inspired by Dante Alighieri's Divine Comedy.
A typical month in the content and PR calendar of Alighieri boasts everything from fashion shows in the catacombs of ancient churches and live drawing classes to pop ups at the Paris Fashion Show and the brand receiving a royal award for British design from The Queen. Top that!
Needless to say, Alighieri was already boasting a diversified marketing strategy that drew upon their wide reach and considerable clout.
What wasn't working with Alighieri's digital strategy
Where things were falling down for Aligheri was a failure to understand that creating awesome content is only half the battle.
Despite generating impressive amounts of press coverage, traffic and brand interest from their content, they were only seeing about 50-60% of the returns they expected for a few simple reasons:
Failure to properly direct traffic. Several wholesalers were bidding on their brand terms, diverting a significant amount of the traffic generated from the online buzz of their content and its press coverage
Failure to convert. They didn't have a post-game strategy for traffic that did make its way onto their content
Failure to optimise. There was little to no optimisation done on their content meaning the vast majority of traffic left without an opportunity to move further down the sales funnel
And that's where we came in. Below we'll walk through the steps we took to fix each challenge and the large impact some small changes made.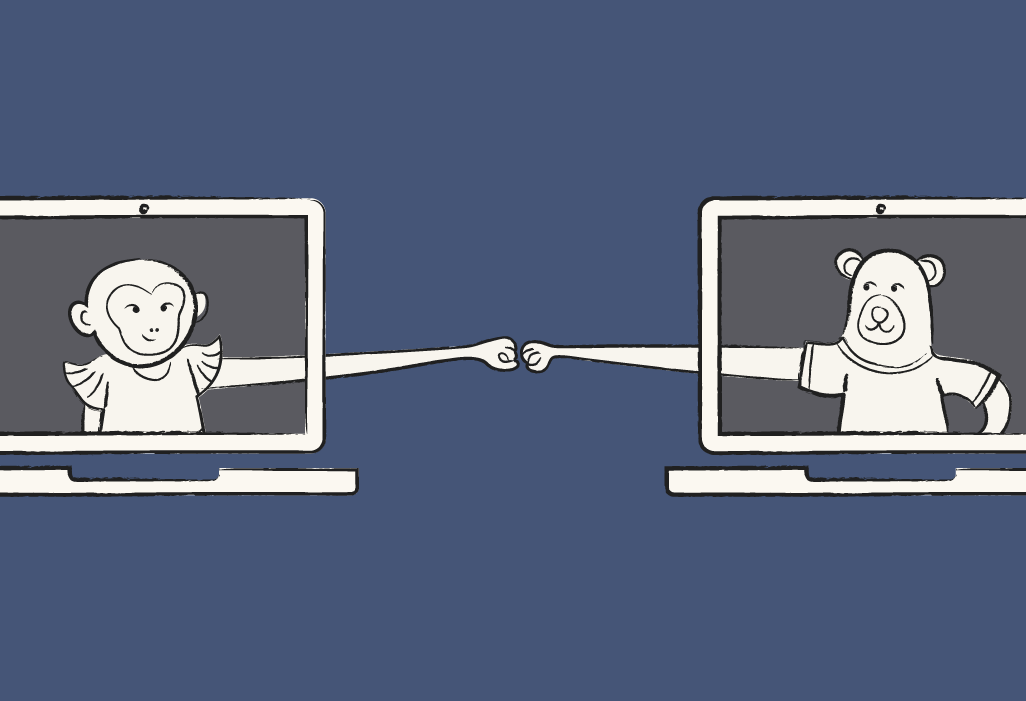 Failure to properly direct traffic
Whether or not it's worth bidding on your own brand terms is a debate that's been going on in the digital marketing world for many moons.
Unfortunately (as is always the case in digital marketing) the reality is: It depends.
However, generally a good rule of thumb when considering if the extra ad spend is worth it for your company is to look at the SERPs of your brand terms and see if other brands are regularly bidding on said terms and achieving a top spot while doing so.
If they are, it's very unlikely they're doing so at a loss and are almost certainly seeing enough ROI to justify the campaign. That ROI is directly at your expense.
For Alighieri, they had five or six wholesalers who stock their jewellery bidding on brand terms in both Search and Shopping campaigns, which on desktop would often lead to as many as FOUR paid search results appearing above the organic Alighieri website listing in addition to a shopping carousel on the side.
The problem here was not only the sheer volume of competitor advertisers, but also their quality.
When Net-a-Porter (NAP) bids on 'Alighieri necklace' and takes users through to a dedicated landing page showcasing all the Alighieri necklaces it has in stock, it isn't a cheeky attempt at stealing customers the way Samsung bidding on 'iPhone 10' is.
NAP offers a genuine answer to the search term 'Alighieri necklace' and both users and Google know this. The result was low cost-per-clicks (CPCs) from Google as it rates landing page experience and keyword relevancy as high, and above average click-through rates (CTRs) from users who recognise NAP as a trusted online fashion retailer that genuinely does stock the Alighieri products they're searching for.
So not only were Alighieri losing traffic, they were losing a LOT of traffic as their wholesalers were placing in the top four paid results with bids as low as £0.20 per click.
The oft-quoted figure for overall click share on paid placements of a SERP is 15%, but that's an average across all SERPs and, buried underneath a sea of high quality alternative outlets, Alighieri was actually seeing a loss between 30-40% of its branded traffic on any given month.
And this wasn't just any traffic Alighieri was missing out on, but traffic with the most commercial intent–traffic the brand had earned through its awesome schedule of content and events.
The result was, at best, sales occurring on a wholesalers website instead of Alighieri's at a far inferior GP. At worst, users would go onto a wholesaler website and become distracted by a 40% flash sale on some other brand and Alighieri would lose the sale entirely.
Fixing this one problem with a series of branded search campaigns and a branded shopping campaign has since almost doubled Alighieri's traffic and revenue vs the same period last year, and that's just by sorting out generic evergreen brand campaigns for terms like 'Alighieri necklace' etc.
Below you can see the impact on web traffic that reclaiming Alighieri's brand terms had. The arrow denotes when the branded search campaigns went live in November.

By creating an additional seasonal campaign with ad groups that take into consideration all the content and PR the brand is planning each month, we've future-proofed Alighieri's content calendar for maximum impact going forward as well.
No post-game strategy for content
If you aren't an online content farm like Buzzfeed or UniLad, content for content's sake is a waste of time and resources.
It just takes too much time to create genuinely engaging material and for any SMB the most important resource your staff has is time as it's likely your Content Manager is also your Social Media Manager/Head of HR/Founder and Accountant.
The simplest way to ensure all content has a purpose is to retarget traffic.
For Alighieri we set up a few generic campaigns, with dynamic product retargeting for all product pages, event/interesting content retargeting for all website traffic in the past 90 days that hadn't visited in the last two weeks and a lead gen campaign for the brand's newsletter retargeting all traffic in the past 60 days that hadn't already subscribed.
These simple campaigns generated a 5X return on ad spend and increased returning visitors from 17% at the start of 2020 to 23% by the end of June (which doesn't sound that impressive at first glance, but remember traffic has doubled during this time).
Little to no content optimisation
It's amazing how often brands create beautiful content and fail to optimise it.
For Alighieri, they were uploading their content as giant, beautiful JPEGs instead of creating it from scratch in their WordPress CMS.
This gave a really strange UX for users and limited the clarity of CTAs, as the entire JPEG would be hyperlinked instead of individual words/images. It also meant Google couldn't crawl their pages properly, often leading to pages failing to rank.
By switching over to building content from scratch on WordPress, we were able to increase readability, page speed and, most importantly, include a variety of strategic CTAs to move users further down the funnel based on customer journeys we'd mapped for each piece of content.
Combined with some light SEO work around internal linking, meta descriptions and on-page optimisation, the results were improved organic traffic, average time on page, pages/session, lead gen and sales.
What we learned from working with Aligheri
1) Research your brand terms. If other brands are bidding on your brand terms, you should be A/B testing the effect of entering that auction on overall traffic and sales.
2) Retarget. No matter what industry you're in, retargeting your web traffic at a granular level is a quick and easy win.
3) Do the boring stuff. A candlelit catwalk in a centuries old church is awesome. It's fun to plan, fun to execute and fun to talk about. But it's very expensive and if you haven't put the systems in place to maximise online impact, it can end up costing you more than it makes through brand awareness, press coverage, traffic etc.
4) Each piece of content has a purpose. When you are planning a content calendar, every single entry should include a section on purpose and desired outcome as well as a clear customer journey for desired actions.
Never create content for content's sake, it's too time consuming!
Content is only as good as its strategy, and the truth is you're much more likely to succeed with average content and incredible strategy than incredible content and average strategy.
That's why at Literal Humans we put our heart and soul into doing both brilliantly. Literally.