Most brands get one shot to win over potential clients.
That singular chance is usually their homepage.
Like it or not, it's your main calling card as a brand. Your website is every client's first impression of you in the digital era.
So what's the goal?
You want fluid and delightful customer journeys on your site.
You want a thoughtful and aesthetically pleasing user interface (UI).
You want a user experience (UX) that engages users and drives them to convert.
We'll tie that all in with stellar visual branding and punchy web copy–and you've got yourself a strong website to represent your powerful brand. 
Bottom line: You want a site that performs.
Our promise: Our team has the know-how to get it done for you.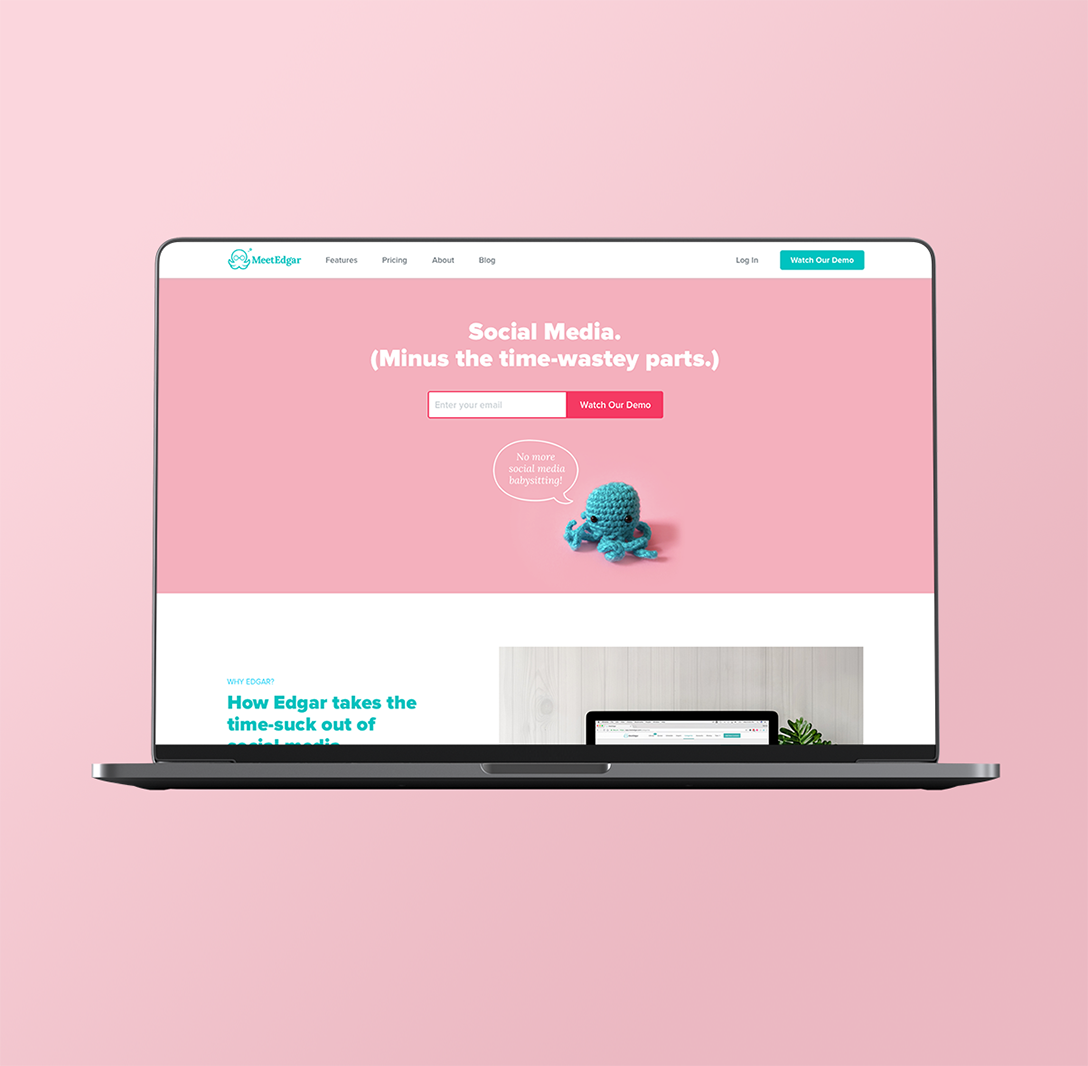 Related Case Study
How We Redesigned MeetEdgar's Brand & Website to Generate Growth