You can always tell the difference between companies that put deep time and energy into developing their brand identity…and those that didn't.
It starts with a thoughtful creative strategy driven by design experts.
Luckily, we've got those on our team and we do that kind of strategy.
Whether you're building an entirely new brand identity from scratch or revamping an existing visual brand, we conduct a comprehensive brand audit where we analyze what's working and not working with your current visual identity based on user testing and thorough analysis.
Then we move into iterating on various brand redesigns to further hone the vision.
Once we've settled on a path forward, we help you lift up a strong visual brand that aligns with your editorial voice and adds value to your written content.
Oh, and we also make sure that beautiful new brand identity is intricately woven throughout all of your brand content. 
We're thorough like that.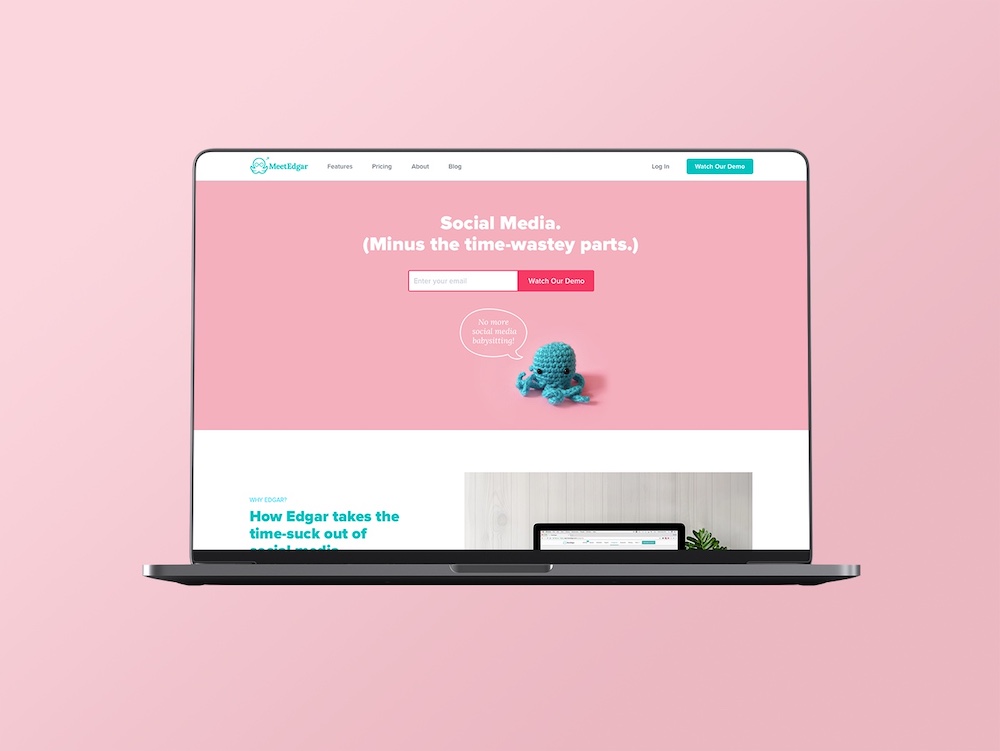 Related Case Study
How we Redesigned MeetEdgar's Brand and Website to Generate Growth