What is Run The Future?
Run the Future is a joint project between two educational and entrepreneurship organizations, Cambiar Education and Formation Ventures. The social venture, which focuses on BIPOC youth and young adults, offers highly-engaging, identity-affirming online entrepreneurial learning experiences.  
Run the Future aims to spark a new generation of entrepreneurs who will run the future.
Its online learning platform teaches youth the skills they need to be successful as entrepreneurs and in life, including how to create, launch, and grow ideas. To better align with Gen Zers' preference to learn on their own terms, lessons are self-paced, asynchronous, and highly scalable.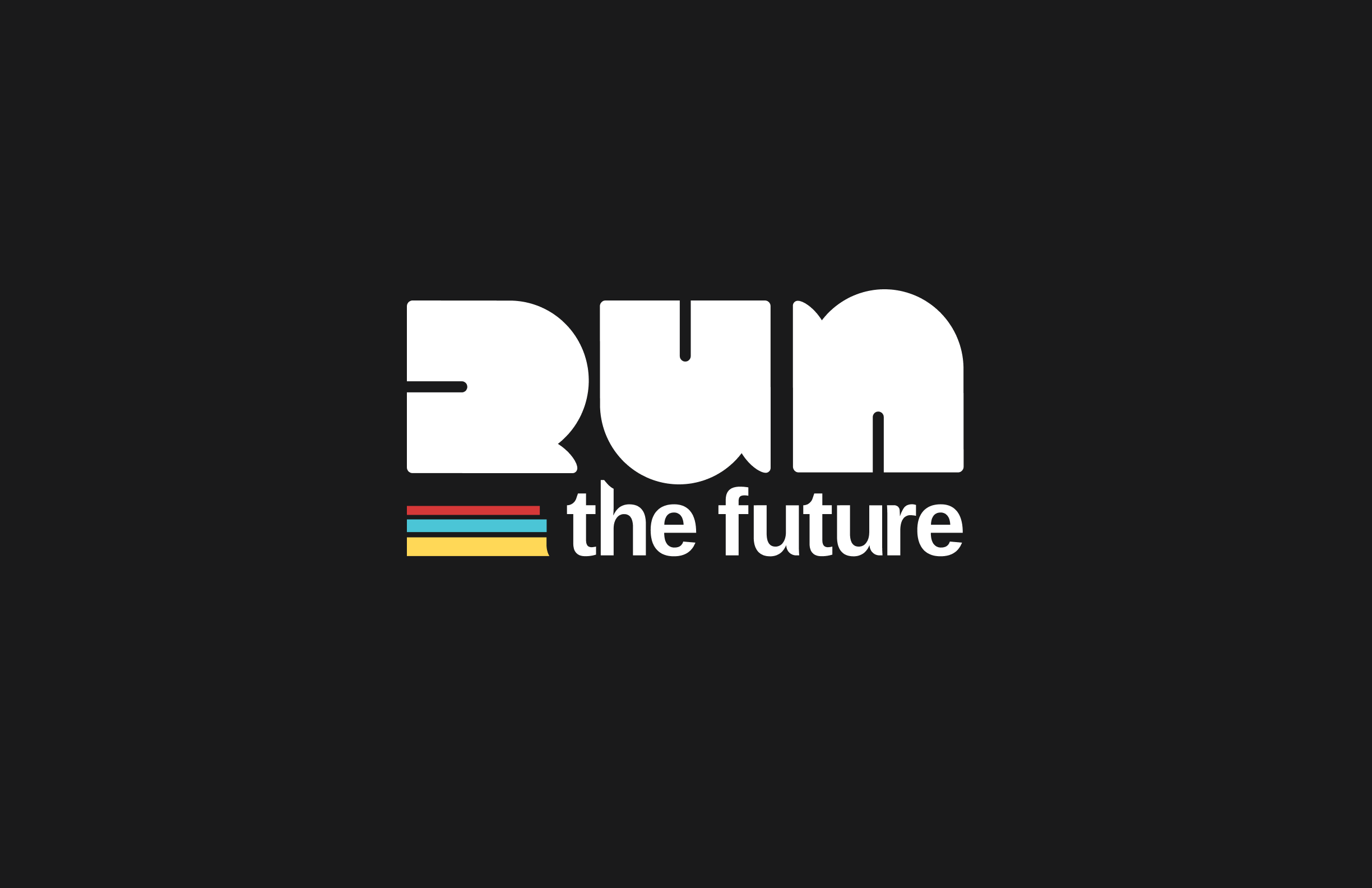 The Challenge
When Formation Ventures approached the Literal Humans team, they had already recognized that they were not doing the best job of connecting with their core Gen Z audience of students, young adults, and young black entrepreneurs aged 16-26. 
Because they are innovative and like to break down barriers, Gen Zers like bold design and bright colors that cut through the cluttered digital landscape they were born into. It's against this background that Formation Ventures wanted to develop a language, as well as a visual look and feel that would clearly resonate with their community. 
Formation Ventures also wanted to revamp their website, which currently felt a bit out-of-date and was, therefore, not quite hitting the mark with their young audience. As one of the organization's first informational touchpoints with their prospective learners, the website needed a less corporate feel that exuded the right balance between playful and professional. 
Our Partnership with Formation Ventures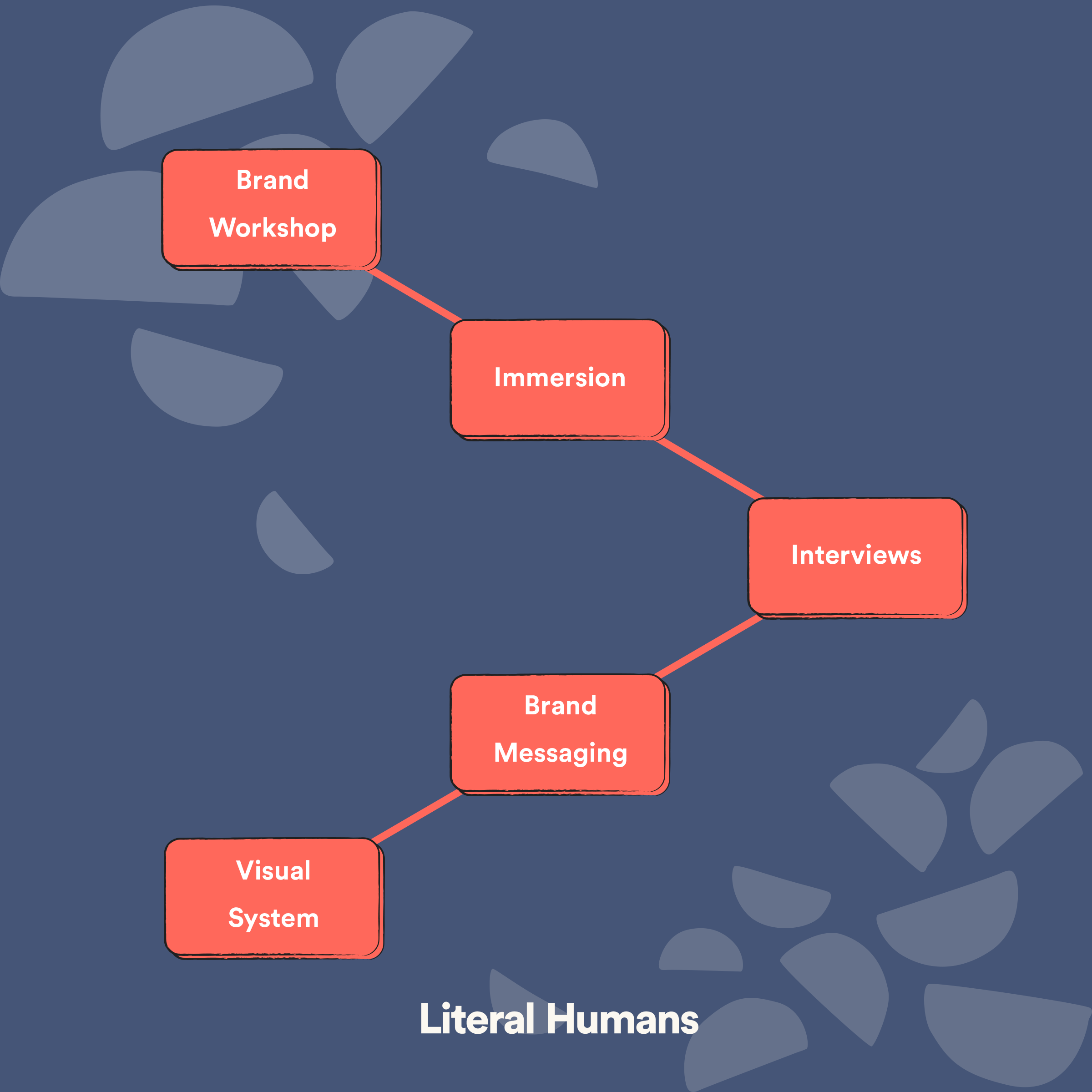 Brand Workshop
Our team at Literal Humans set out to study how we could build an engaging yet educational brand.
Gen Zers are digitally native, uncompromisingly authentic, diverse and expressive; we needed to create a brand that would encapsulate all these qualities. On top of that, we had to bring out the empowering nature of the Run the Future project.
We ran a brand workshop with a core set of team members from both Cambiar Education and Formation Ventures to immerse ourselves in the product, the target audience, and the space. 
During the process, we studied a wide variety of moodboards and competitor brands to help our clients hone in on a unique personality and tone that would connect with their future community, as well as give them a unique position they could own in the digital learning space. 
Visual Branding
Through a process of creation, rapid iteration, and audience feedback, we built a new brand from scratch for Run the Future. This included a fresh new logo, a dynamic color palette, an expressive set of branded patterns, photography, icons, and illustrations.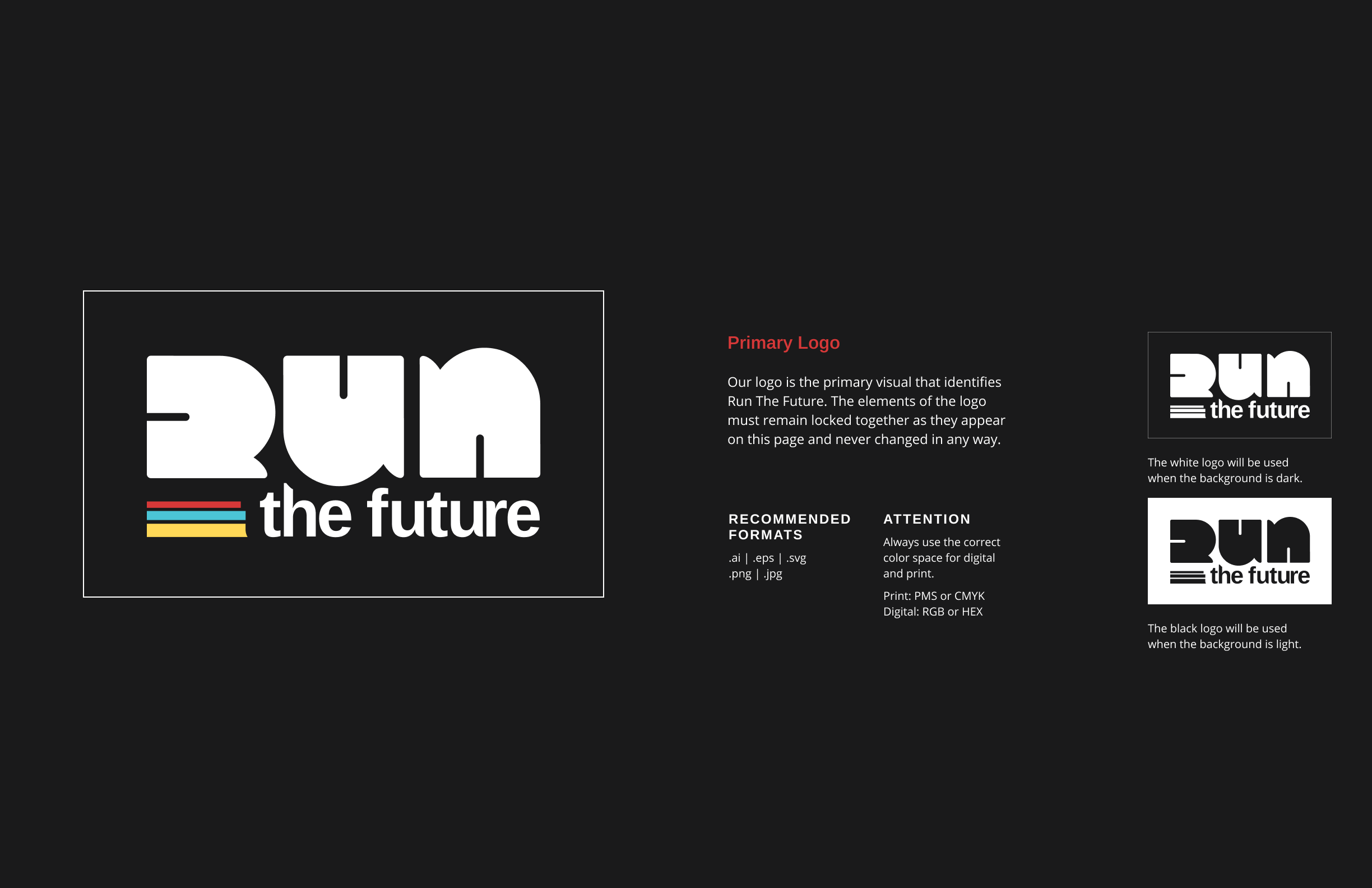 The Logo
For the logo, we leaned into Gen Z's bold, fun, and lively nature. The R, the U, and the N all work off of the same shape, making the logo playful. 
When put together, the letters make the logo feel bold. Likewise, having RUN as the most dominant part of the logo also feels like a bold call, or perhaps an inspiration, for Gen Zers to hustle, grow, play,  and learn. This fits in perfectly with Run the Future's focus on empowering the youth and young adults to learn, grow, and become successful.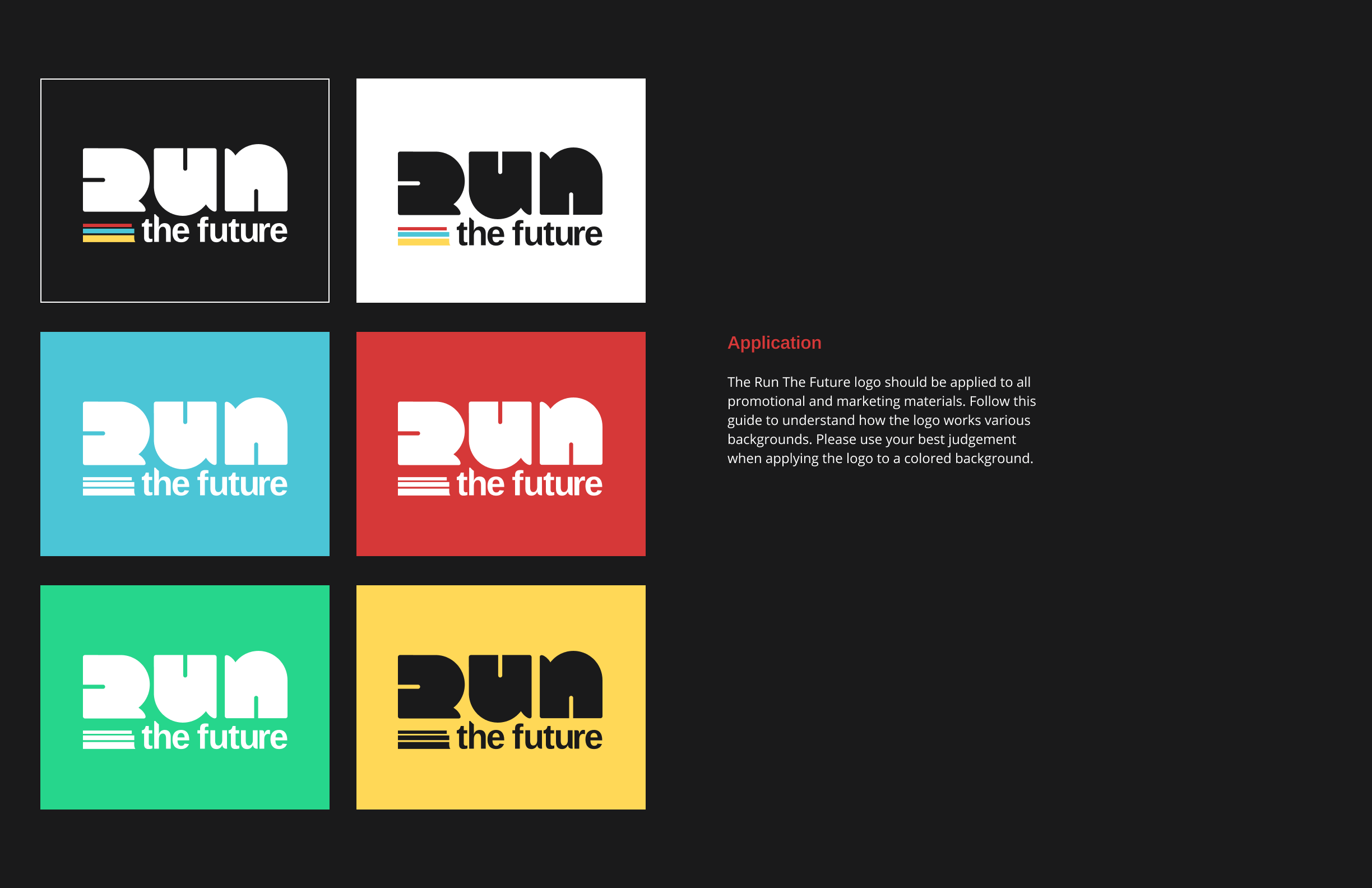 We also incorporated the brand colors in the stripes to get a slightly retro yet youthful and playful feeling that ties in with the Gen Z audience.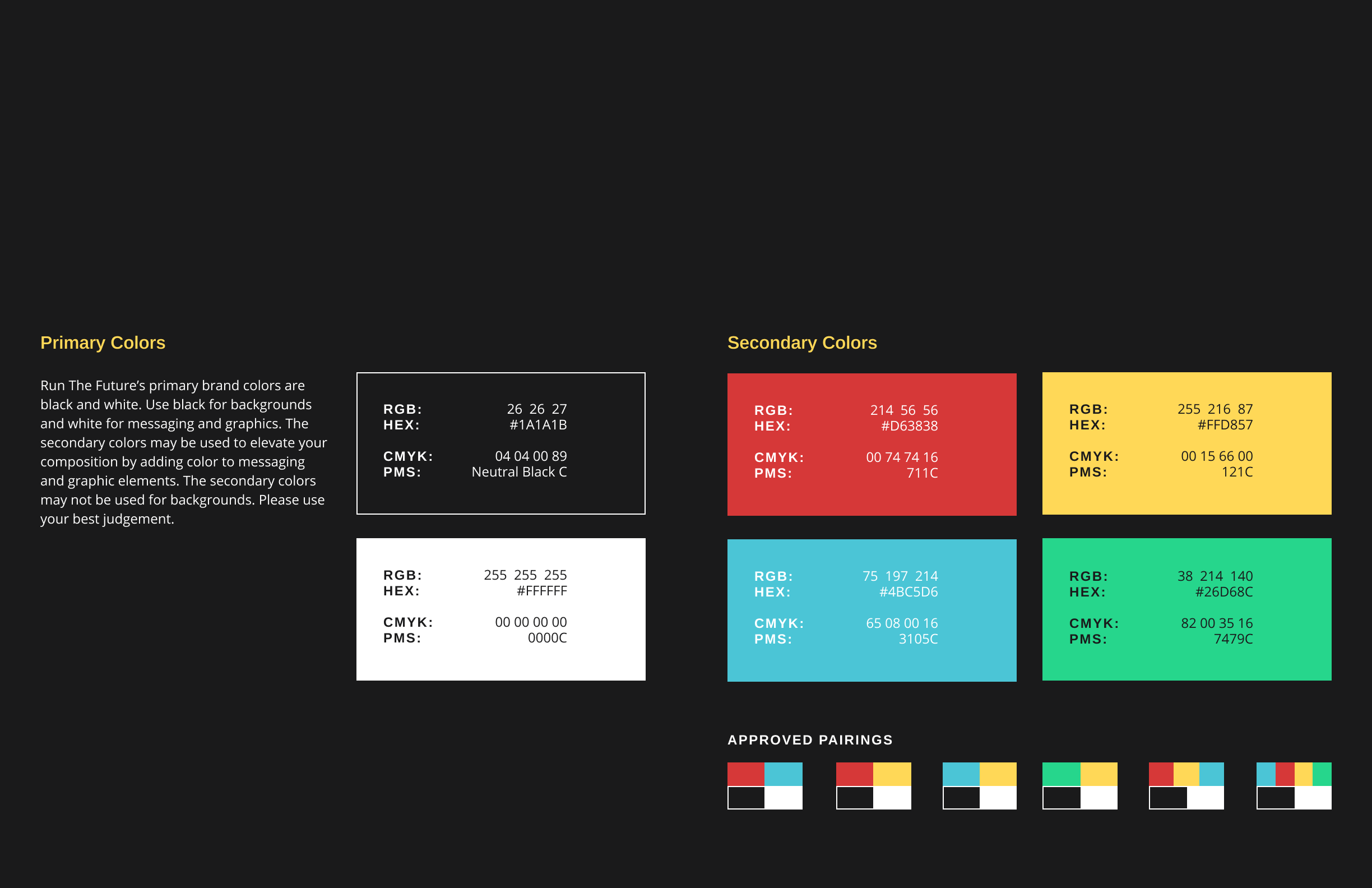 A Bold Brand Identity For A Bold Audience
In keeping up with Gen Z's preferences, we worked on various playful, expressive, and bold designs. 
For instance, we tried out different bold graphic patterns that play off of the logo. The primary aim was to try and build brand recognition by creating a unique and memorable brand identity in the minds of Run the Future's target audience.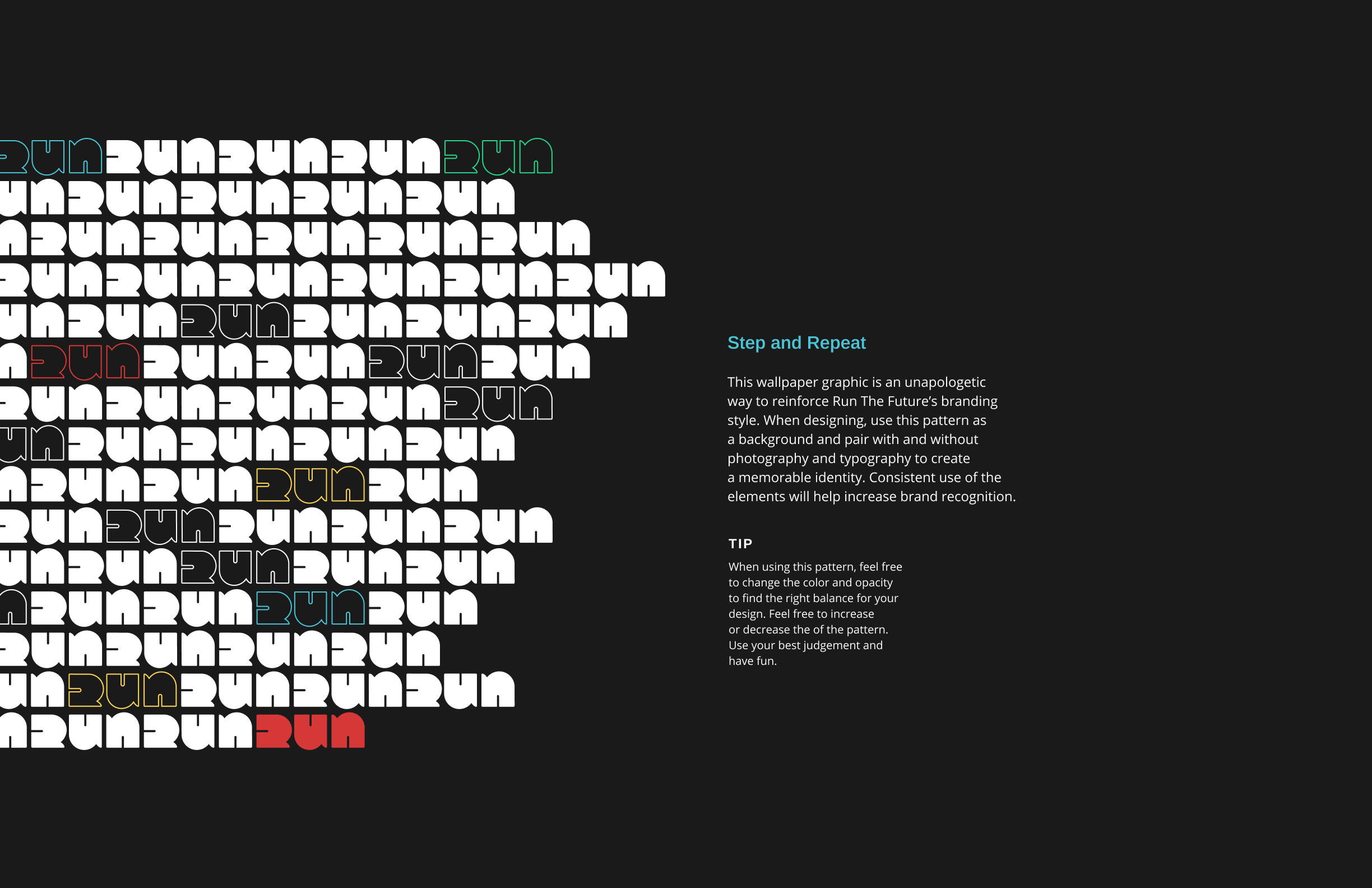 One idea that stood out was where the photos were placed in the R as a cropping shape. This design allowed us to show students' photos, but in a very "branded" way that makes Run the Future memorable.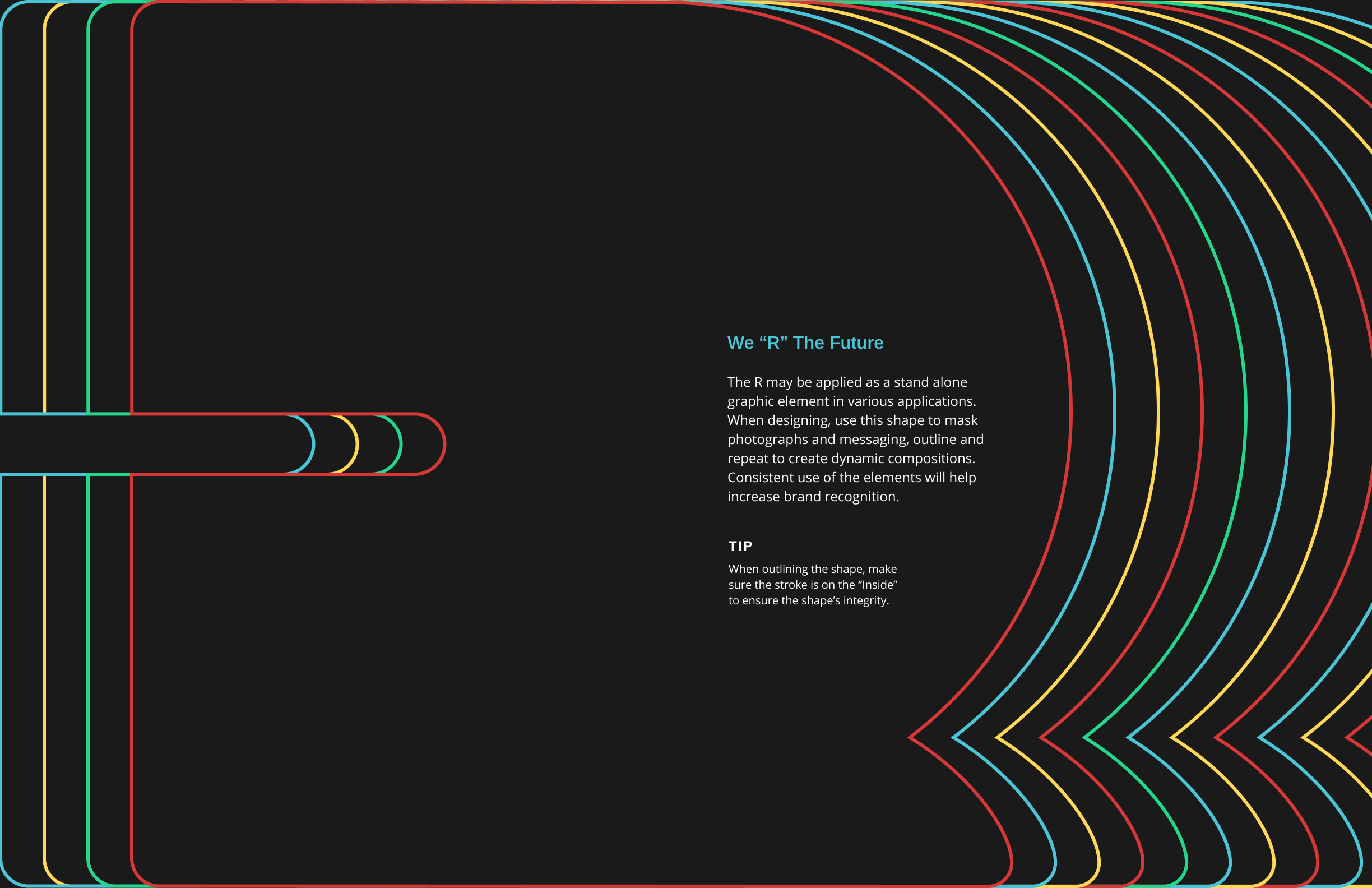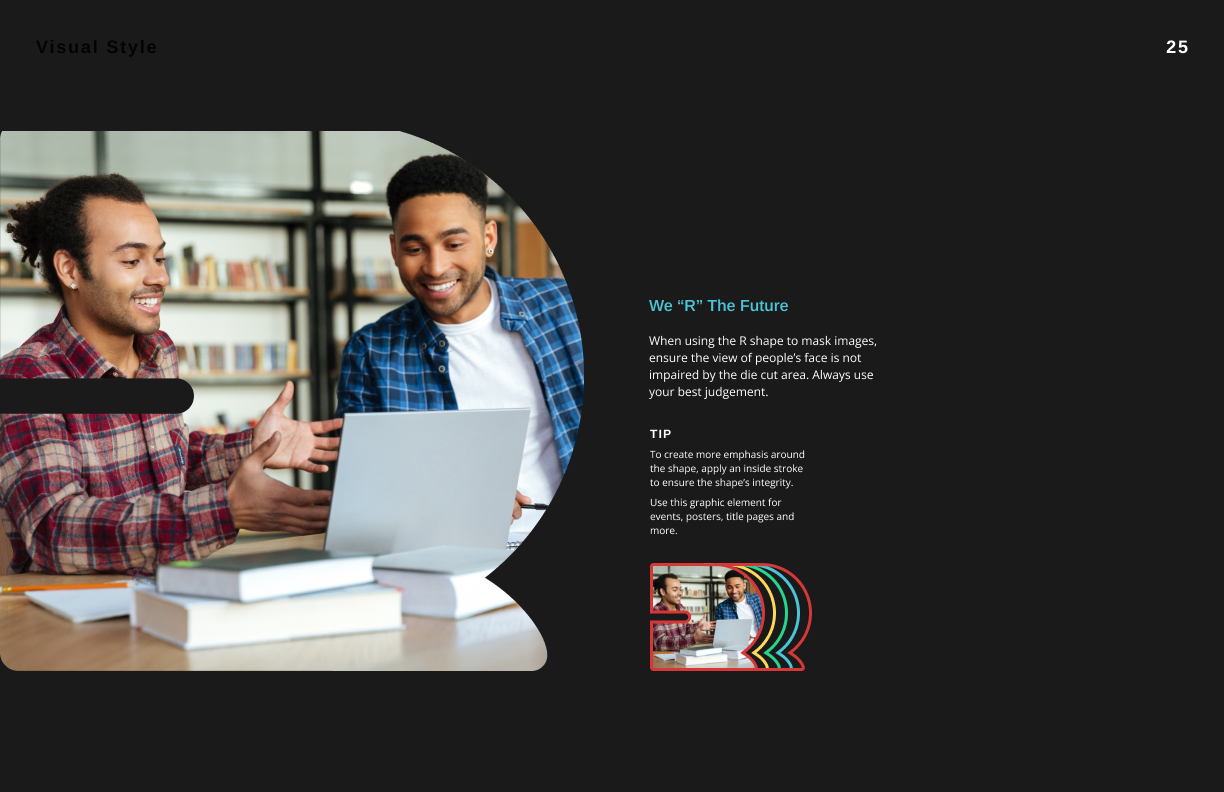 Expressive Patterns
When it came to patterns, we focused on building a coherent brand that would highlight what Run the Future is all about. For example, the pattern below alludes to the unique and non-traditional pathways that students learn to carve out for themselves as a part of the program — the entrepreneurship journey is different for everyone.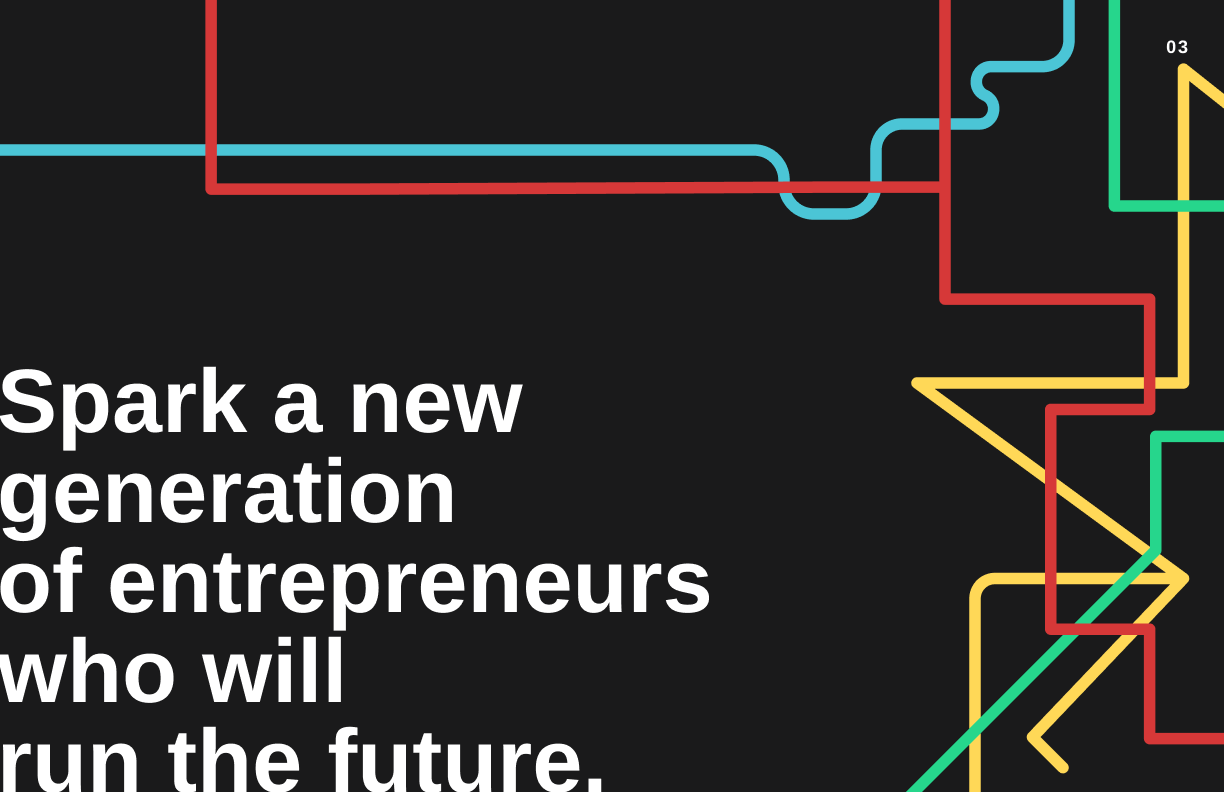 Similarly, the colors and patterns here can represent the different paths that students take to become the entrepreneurs they want to be.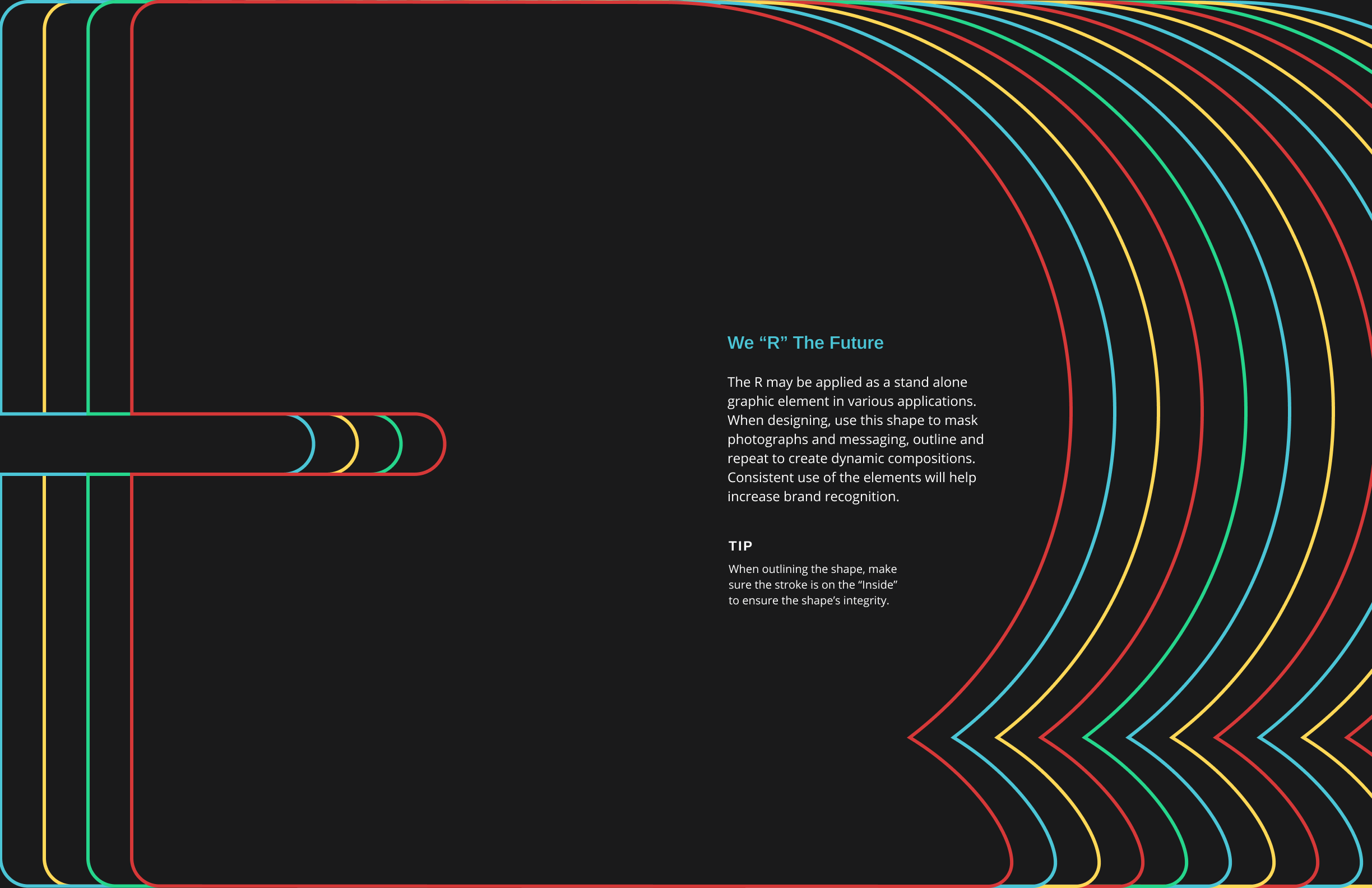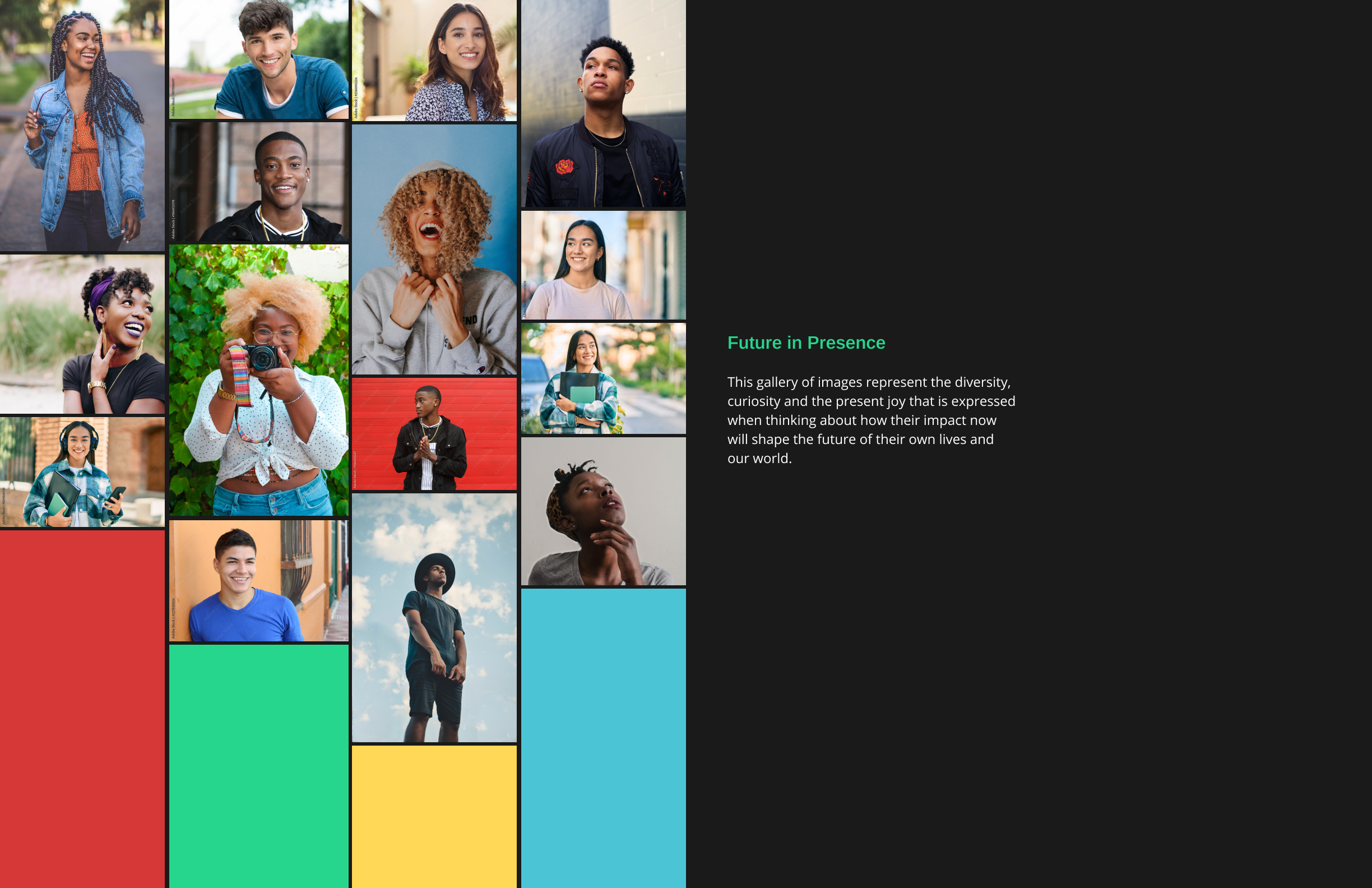 Conceptualizing The Visual System
Finally, the team conceptualized how the design elements would look on different media. First up was some mobile visualization, because Gen Zers are digital natives after all.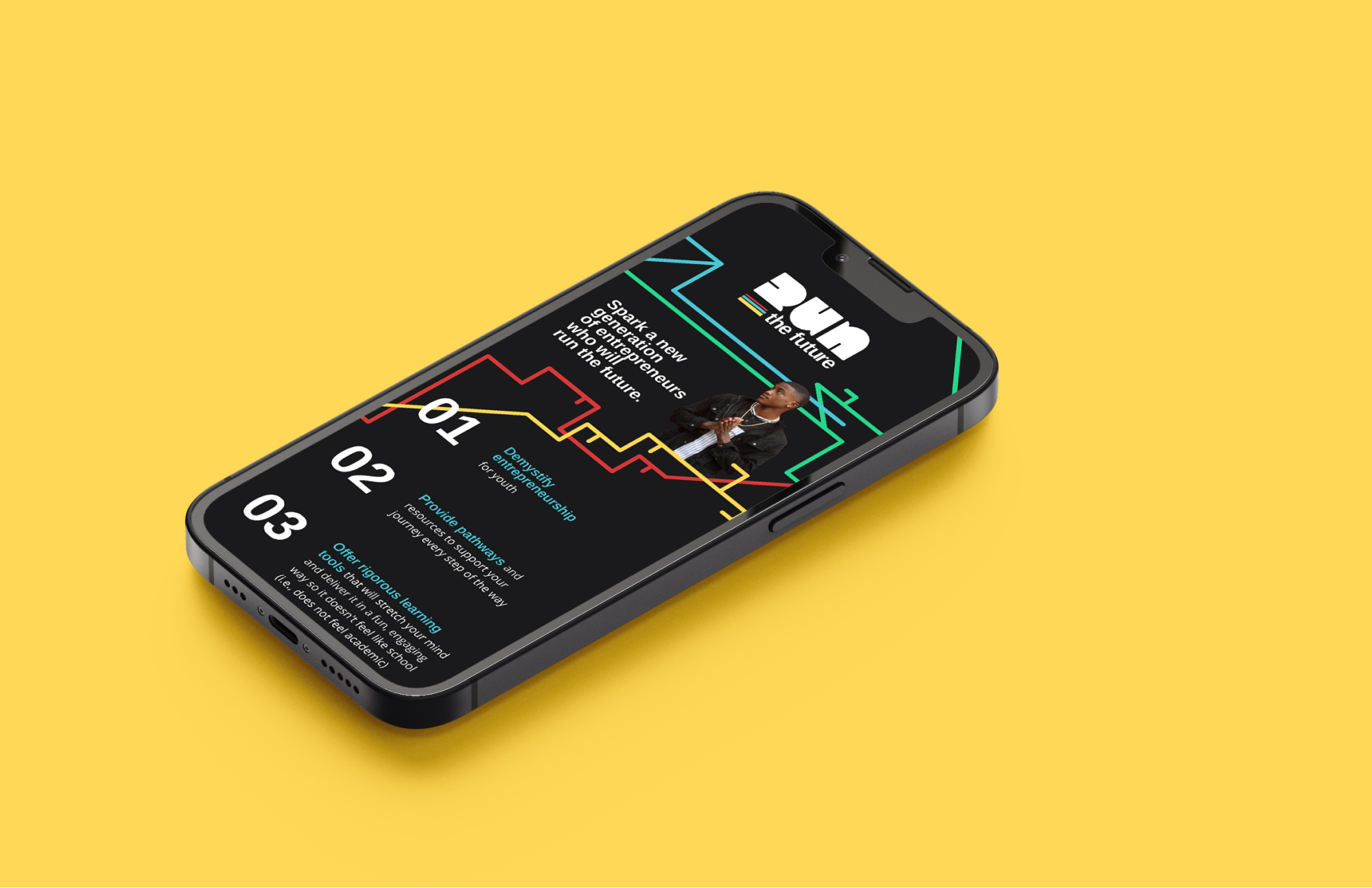 In addition to mobile, we also visualized how the branding would look in the outdoors, as well as on other elements such as business cards and posters.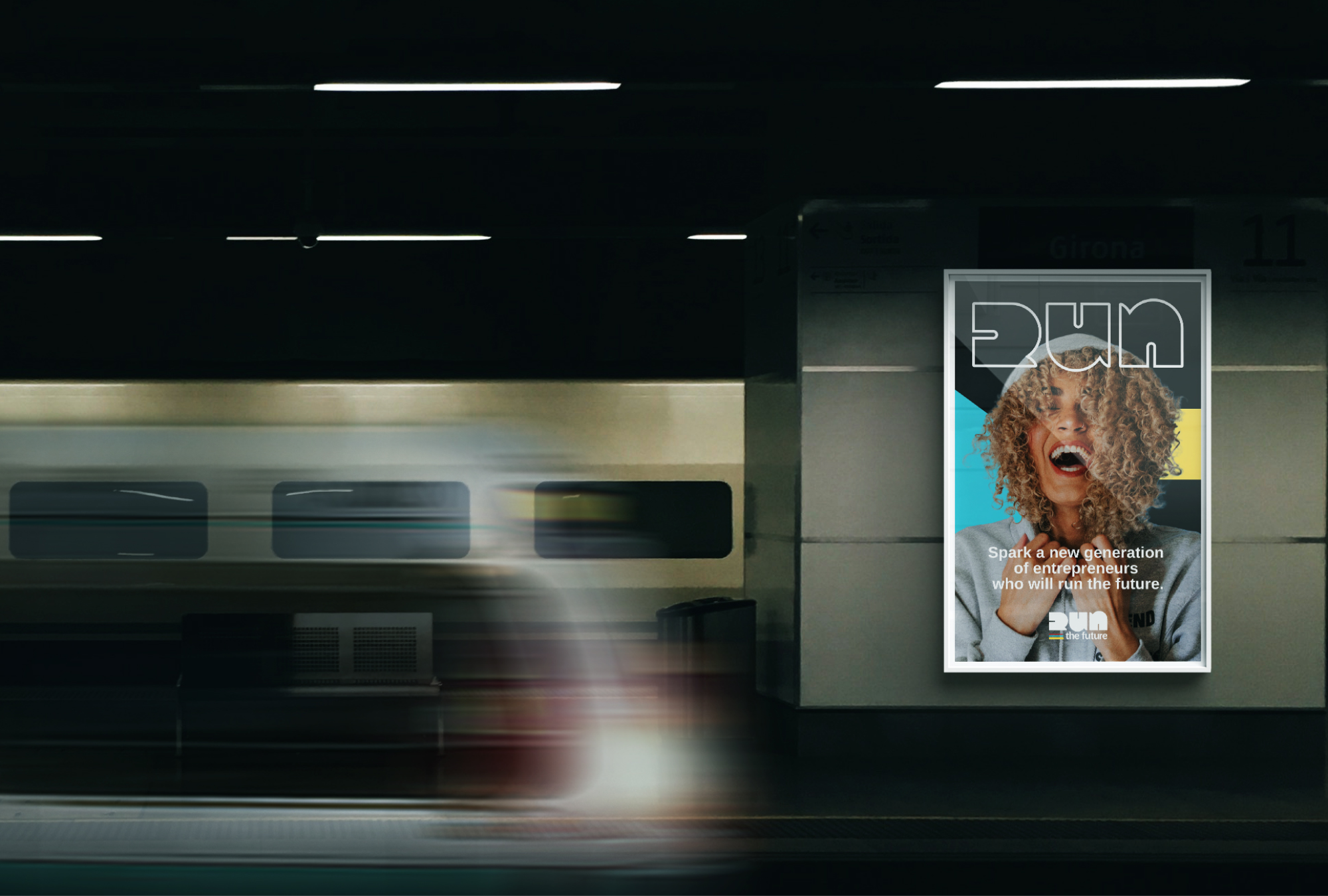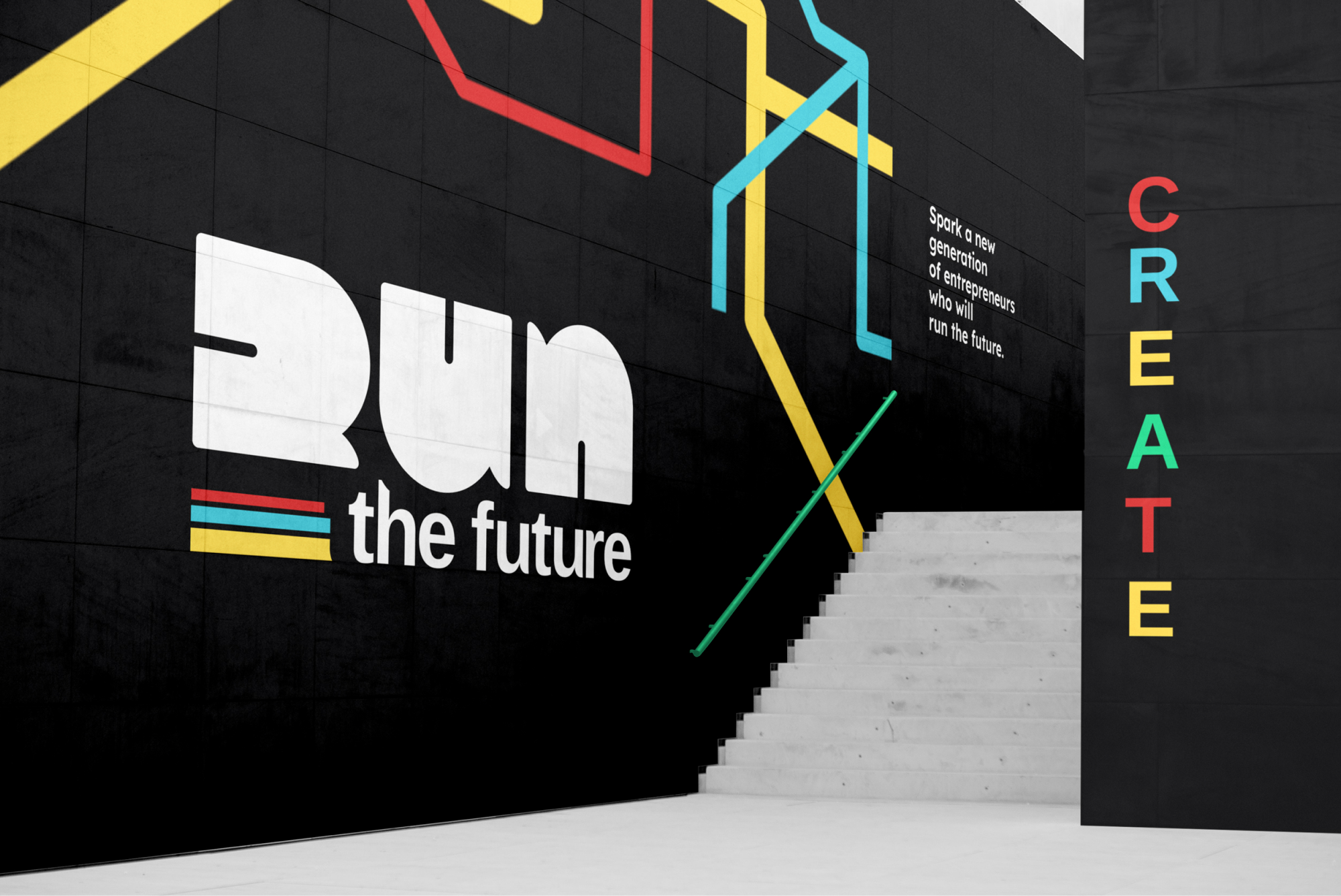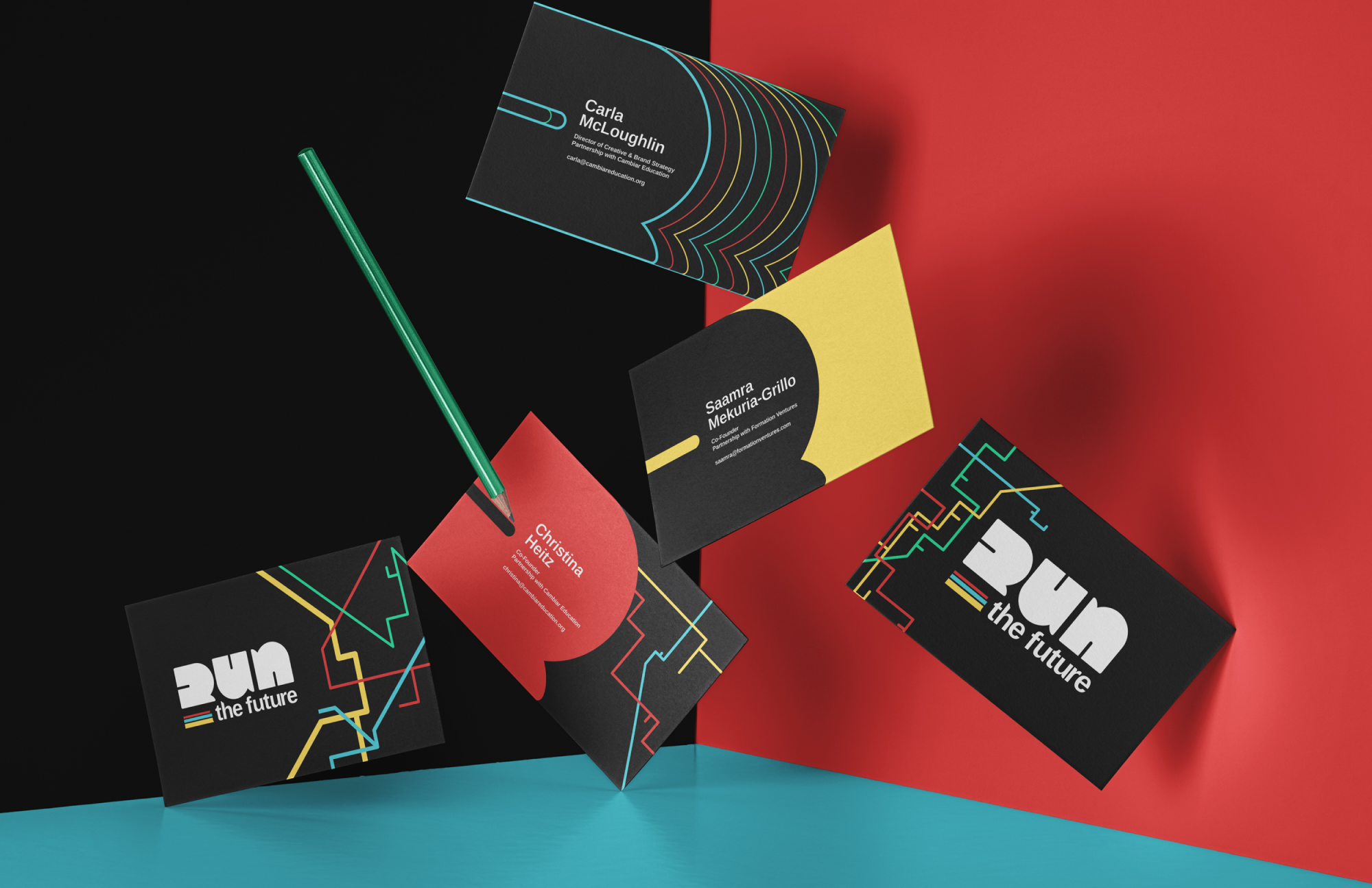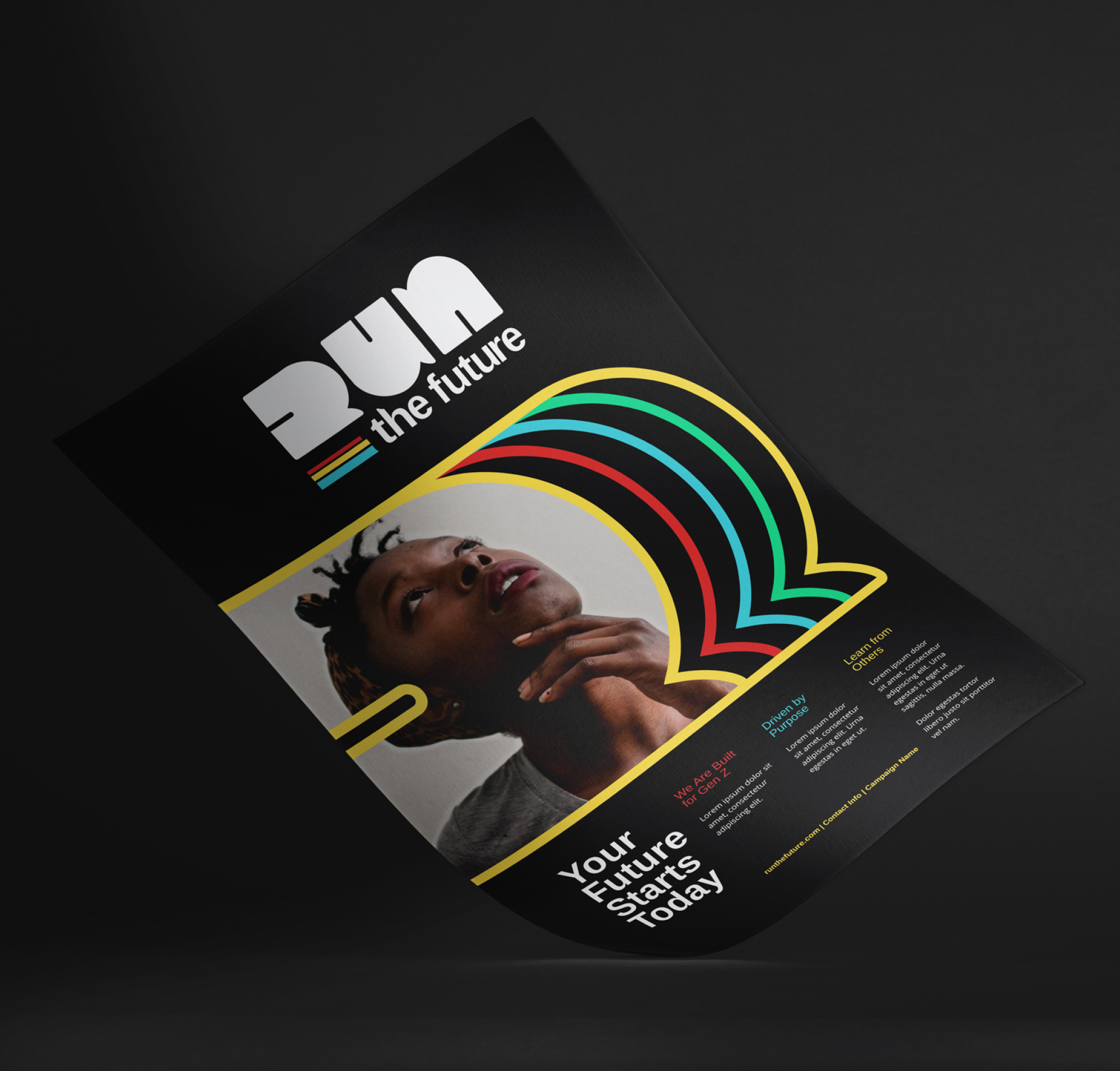 The Outcome
Cambiar Education and Formation Ventures launched their Run the Future project to a very positive reception of the brand we built together. We were able to create a visual identity that makes it easy to connect and engage with the target Gen Z student audience.